We know you're busy and that sometimes it can hard to mesh your hectic lifestyle with healthy eating, that's why we have put together these quick and easy paleo diet breakfast recipes.
The biggest issue people run into while eating paleo is finding good paleo diet breakfast recipes that aren't made just of eggs. Sure, eggs are great, but there are a whole load of other options available to you if you're fed up of eggs.
The best paleo recipes are both delicious AND simple. They don't require the skills of a molecular gastronomist. That's why we've put together this list of  five quick and simple paleo diet breakfast recipes that you can use when you're in a hurry. If you want, you can even enjoy these meals at any time during the day (because, let's be honest, any time is a good time for breakfast).
I know you're hungry, so, without further ado, here are five great paleo diet breakfast recipe ideas.
5 Paleo Diet Breakfast Recipe Ideas
Easy Omelet

This omelet is easy as can be and filling too. You can use whatever fillings you like inside – garlic, onion, greens, bacon, sausage…whatever your heart desires! 
Easy Made Omelet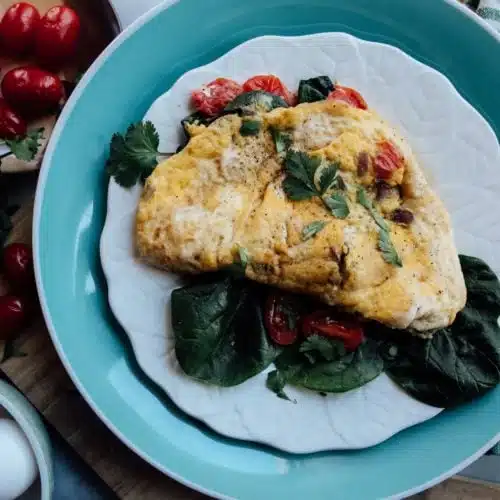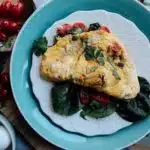 Easy Omelet
Ingredients
INGREDIENTS
Eggs – 3 typically works best

Fillings – whatever you would like
Instructions
INSTRUCTIONS
Make sure you have your fillings prepared and ready to go, along with your eggs beaten

Heat a non-stick pan over medium heat, add the Paleo oil of your choice

Once pan and oil are heated, pour beaten eggs into the pan

As the edges around the pan begin to harden first, use your spatula to flatten them out. While doing this, also turn the pan to make the runny center part of the eggs move outward to the corners to cook as well.

After a few minutes, most of the egg should be cooked evenly, with perhaps a bit of slightly runny egg left in the middle of the pan

Add your fillings of choice to the center of the omelet

Using your spatula and tilting your pan to help the process, fold one half of the omelet over the other

Use your spatula to remove the folded omelet from the pan and place it onto your plate

Eat and enjoy!
Recipe Notes
Omelets are great because they are so versatile. Whip up some eggs, throw anything Paleo in there and you're good to go. Check out our list of 101 Paleo foods to get some ideas at http://ultimatepaleoguide.com/101-paleo-diet-foods/
Paleo Cinnamon Apple Muffins

Paleo Cinnamon Apple Muffins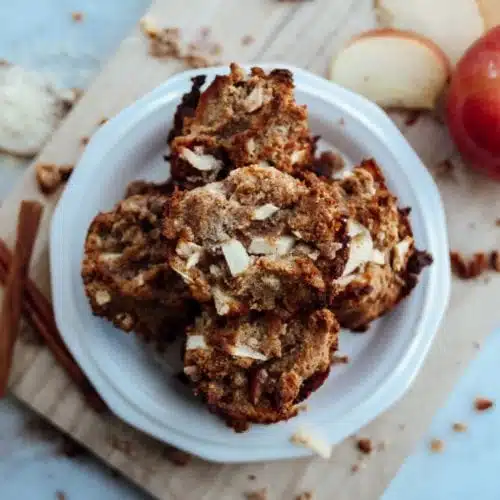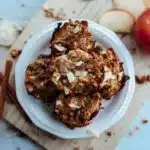 Paleo Cinnamon Apple Muffins
Everyone loves muffins, but the traditional recipes that most people use are far from Paleo friendly. This easy and delicious recipe below will satisfy your muffin craving, while still staying primal.
Ingredients
1

cup

almond flour

3

tbsp

coconut flour

1

apple

diced

3

eggs

beaten

2-3

tbsp

honey

1-2

tbsp

cinnamon

depending on how much you like cinnamon

1/4

cup

coconut oil

1/2

tsp

baking soda
Instructions
Heat oven to 350 degrees F

Take large mixing bowl and add flours, cinnamon, and baking soda. Mix well.

Once mixed, add apples, eggs, honey, and coconut oil to mixture and mix well again.

Prepare muffin tin with liners and add batter.

Place tin in oven and bake for 30 minutes, or until done.

Enjoy once they cool off or you lose your patience while waiting.
Perfect Paleo Pancakes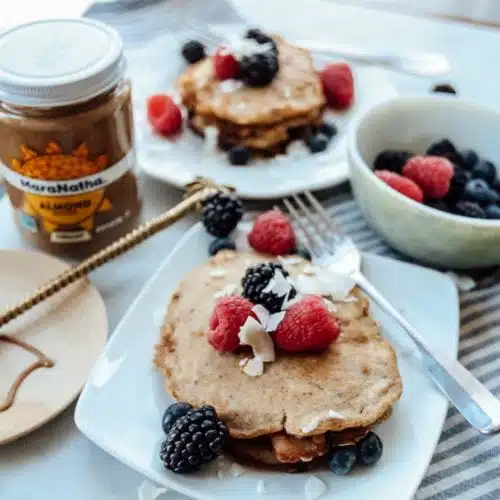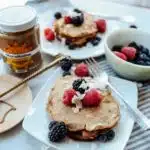 The Perfect Paleo Pancakes
Breakfast foods do not get more classic than pancakes. If you eat Paleo, but are missing the old days when you would put away a tall stack of pancakes at breakfast, let this perfect recipe bring you back.
Ingredients
INGREDIENTS
Bananas – 3

Eggs – 3

Cooking oil of your choice

Almond butter – 1/4 cup

Whatever toppings you want
Instructions
INSTRUCTIONS
Place bananas and eggs in bowl and mash until smooth

Add almond butter to mixture and mix again

Heat coconut oil in pan on low and place batter in pan in whatever shape you like

Cook until the pancakes are browned to your liking

Add toppings and enjoy!
Easy Green Smoothie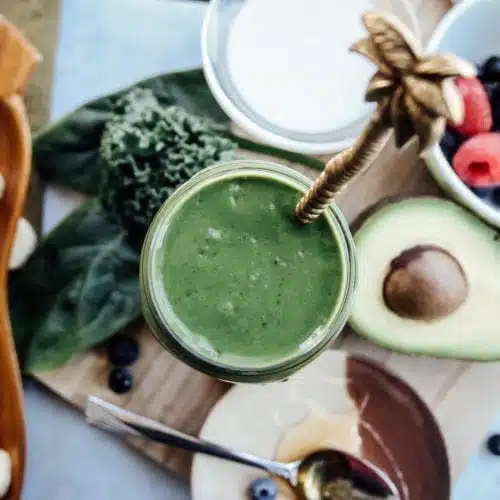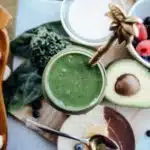 Green Smoothie
A green smoothie may not always look like the most appetizing thing in the world, but they are packed with great nutrients and are delicious as well! Try one today if you haven't before and be pleasantly surprised.
Ingredients
INGREDIENTS
Almond milk – 1/2 cup

Berries – 1/2 cup of whatever you like

Spinach – as much as looks good

typically a couple small handfuls

Banana – 1

Avocado – 1/2 of a regular sized avocado

Honey – 2 tablespoons

Ice – a couple handfuls of ice cubes works well

you can eyeball it a bit
Instructions
INSTRUCTIONS
Add all ingredients to blender

Blend until the mixture is of the consistency that you want

Enjoy!
Tasty Sweet Potato Hash Browns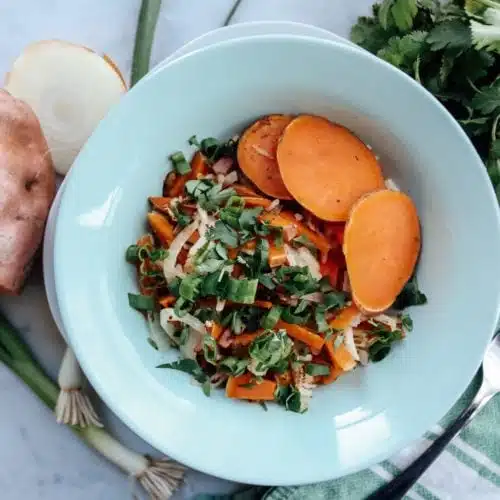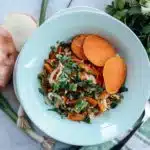 Tasty Sweet Potato Hash Browns
Hash browns are a breakfast classic! Unfortunately, regular potatoes are usually used in the recipe. To spice things up a bit and make this recipe Paleo friendly, just switch our regular old potatoes for sweet potatoes and you're good to go.
Ingredients
INGREDIENTS
Sweet potatoes – 2 large or 3 medium sized

Cooking oil of your choice

Spices – whatever you like

but keep to 1/2 teaspoon or so each, onions are a great addition too

Salt and pepper
Instructions
INSTRUCTIONS
Take a cheese grater and grate the sweet potatoes down

Add seasonings to the grated sweet potatoes in a bowl and mix

Heat cooking oil at medium or medium/high in pan

Add sweet potato mix and cook until browned on both sides

Enjoy!
You don't have to stop here though. We've got literally hundreds of paleo recipes for you to try here on Ultimate Paleo Guide. You can also check out our monster list of 101 Paleo Breakfast Ideas below if you're still desperate for more breakfast ideas.
Whatever you do, make sure you let us know what works for you. We love hearing which foods and recipes you're eating. We love hearing that more people are discovering that paleo can both feel and taste great!
Try these recipes and tell us what you think!
Enjoy 🙂
Paleo Breakfast Recipe Index
Welcome to our paleo breakfast recipe index. Here we have all the paleo breakfast related recipes here at Ultimate Paleo Guide along with other resources to help you get started cooking simple, quick breakfast ideas.
Other Paleo Breakfast links you might enjoy
101 Awesome Paleo Breakfast Recipe Ideas (Ranked)
Breakfast is the trickiest meal of the day, and we're always trying to think of new twists on breakfast meals to break the morning monotony.
So, to help you out with that, we are throwing up some easy paleo breakfast ideas from our favorite paleo blogs and websites.
[color-box color="blue"]If you're ready to make Paleo as EASY as possible, join us at Ultimate Meal Plans. Simple, delicious, easy-to-follow Paleo meal plans to help you reach your goals.[/color-box]
Our Go-To Breakfast Resource
Before we dive into our list of awesome paleo breakfast ideas, we know how  important of a meal breakfast can be.
That's why we went ahead & made an ENTIRE site dedicated to this. It's called PaleoBreakfast.com (what else would it be?). It's got an archive of over 80 recipes (and growing). Check it out at the link below and eat well!
If you're still looking for more awesome recipes after that…well…you're in luck. Here's 101 more awesome and easy paleo breakfast ideas.
101 Paleo Breakfast Ideas & Recipes

Grain-free, gluten-free, casein-free, and soy-free donuts that only contain natural sugars.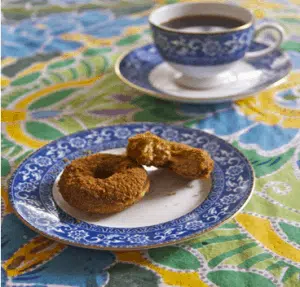 Paleo egg muffins – yum. These beautiful breakfast muffins are delicious, but deceptively simple to make – just eggs and veggies. For a little extra kick be sure to add avocados and hot sauce ;).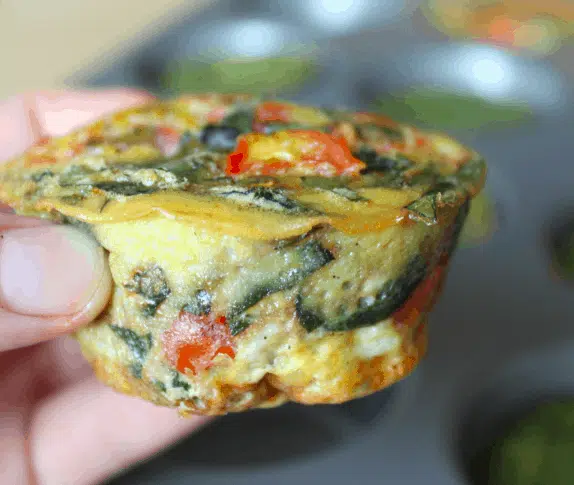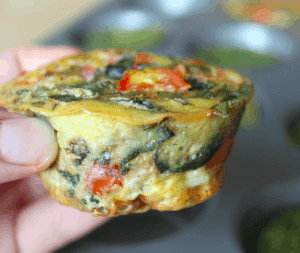 Paleo muffins that will give you tons of energy for the day – a good grab-and-go breakfast for during the week.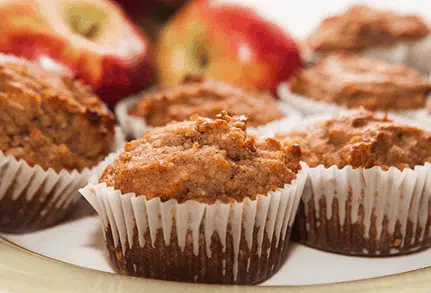 An amazingly delicious and healthy apple mug muffin that you can easily bake in 2 minutes.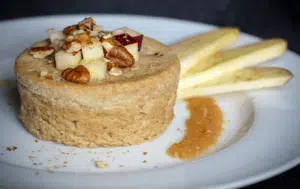 Apricot Power Bar is both kid- and paleo-friendly, and is a great grab-and-go quick breakfast.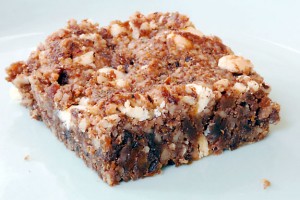 This is a healthy and delicious breakfast smoothie that's basically made of avocado, kale, and peach.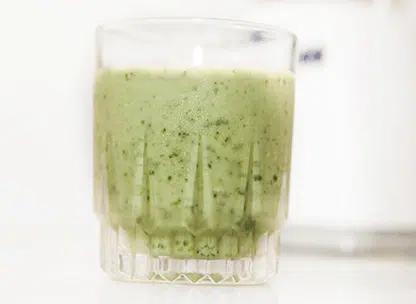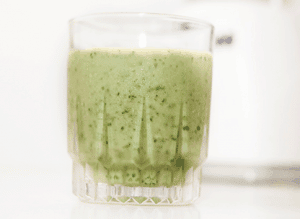 Bacon and Heirloom Tomato Frittata with Basil
This is the perfect way to showcase not only the full-bodied flavor of heirlooms but their beauty as well.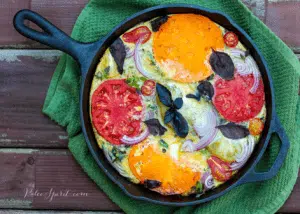 A delicious and healthy breakfast can lead to a beautiful day, so this bacon stir fry recipe would be a good choice.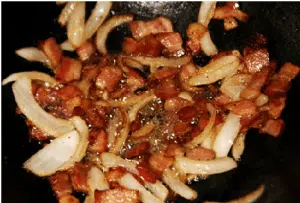 Fulfill your taste desires with this easy and delicious recipe that is made of mushrooms and bacon.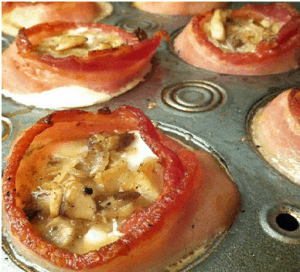 Baked Eggs in Prosciutto Cups is an easy and delicious recipe that qualifies as "good enough for company".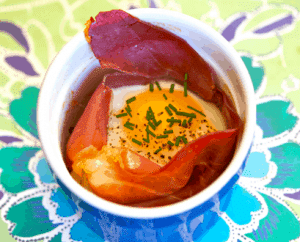 This recipe is tastier and creamier than the usual oatmeal, and is perfect with berries and nuts.
Banana bites are a quick fix if you are in the mood for something sweet.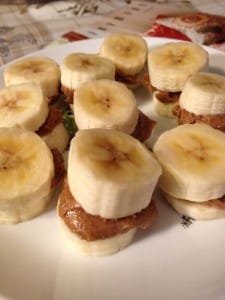 This is a recipe that's simple and rich with nutrients and warm flavors.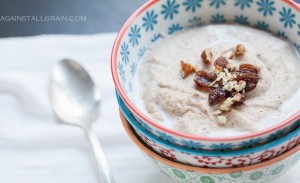 Banana Vanilla Bean Pancakes with Mixed Berry Compote
These pancakes are definitely delicious, healthy, simple, and easy to make.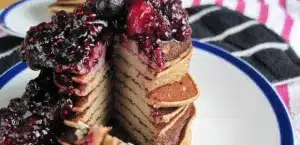 Purely fruit-sweetened coconut flour based muffins that are easy, super tasty, and healthy. These will please both agave lovers and haters alike.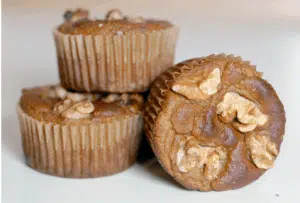 Basic Chestnut Flour Crepes is an easy way of adding a twist to your usual crepes.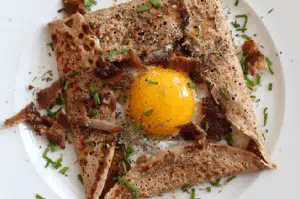 A recipe that's super simple, and an easy dessert which is perfect for busy people craving for something sweet and creamy.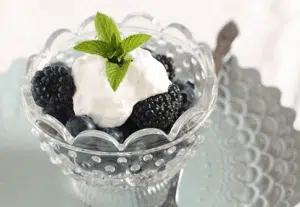 These paleo, low-carb pancakes are super moist, yet really fluffy, and satisfyingly filling.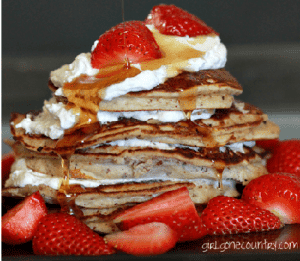 Blueberry Carrot Cake Parfaits
Blueberry Carrot Cake Parfaits are very delicious – very tasty treats from PaleOMG.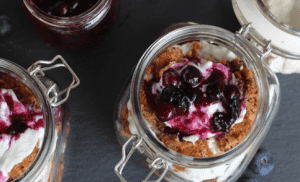 Boneless Pork Short Rib Breakfast Tacos
Homemade tacos with everyone's favorite – bacon -, and other healthy paleo ingredients.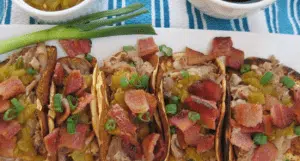 If you are craving a good, healthy, gluten-free bran muffin, Bran Muffins by Elana's Pantry is the perfect recipe for you.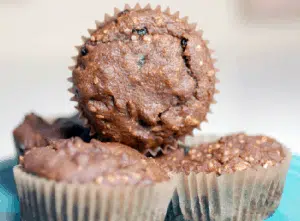 The perfect breakfast sandwich that makes you feel full for a long period.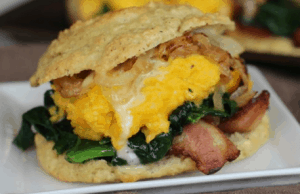 This is the perfect breakfast burger that's both kid-friendly and paleo-friendly.
This simply delicious casserole is easy to make and very healthy.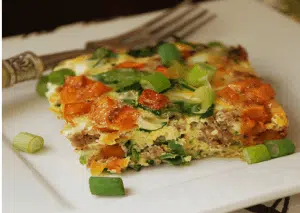 A unique egg muffin recipe that's simply easy, tasty, and fluffy.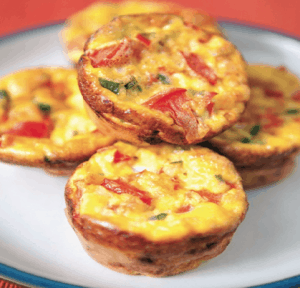 A unique and guilt-free lasagna that's healthy, and that has a fantastic taste.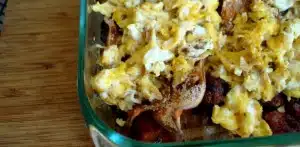 This is a breakfast meat sauce that you'll want to serve all day long.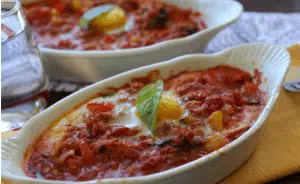 This breakfast meal will keep you going for the whole day.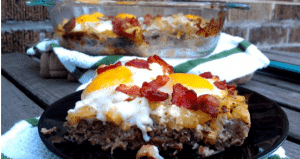 Mixed with grass-fed ground beef, ground pork, and ground bison, this sausage will give you a flavor you never tasted before.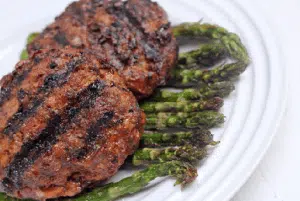 Brownie Batter Pancake Skewers
Chocolate pancake topped with chocolate sauce and strawberries – this recipe is everyone's pleasure.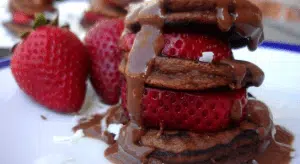 Brussel Sprout Breakfast Hash with Bacon & Apples
This recipe is good, and perfect for veggie and egg lovers.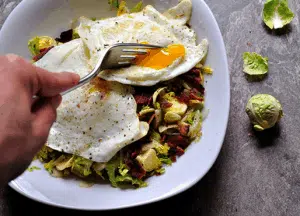 Caramel Apple Pancakes (nut free)
This is a great breakfast recipe, and it's perfect with some kind of protein, like bacon or sausage.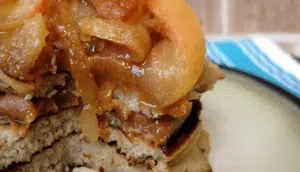 This is made for paleo junkies who could not let go of the all time favorite doughnut.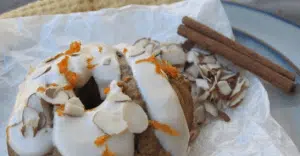 The crepes that you'll want to eat over and over again.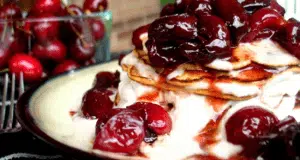 Chocolate Coffee Banana Donuts
Dipped with melted dark chocolate chips, these donuts really are paleo.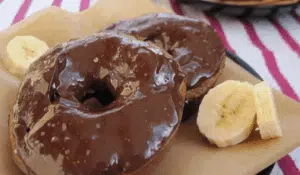 The best thing about this recipe is how the strawberries and chocolate are mixed perfectly to create a delicious treat.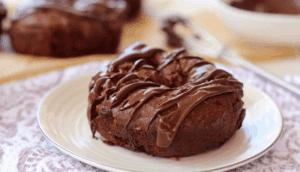 These waffles are coated with coconut sugar, and taste fantastic.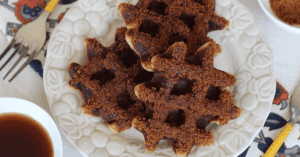 Cinnamon Banana Waffle Chocolate Chip Bread Pudding
This recipe uses all of its ingredient in the title.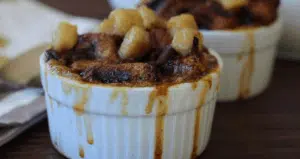 If you like cinnamon raisin bread, but you don't like gluten and refined sugars, you should make this.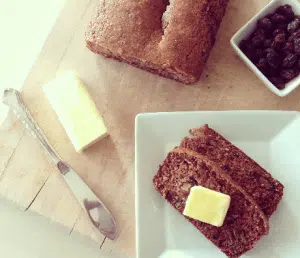 Coconut Flour Waffles and Pancakes
This breakfast is an indulgence that we don't enjoy too often, but it is great for a special occasion.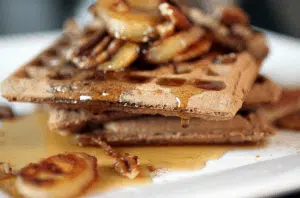 To fill the void whilst sticking to your grain- or gluten-free diet, try Coconut Porridge.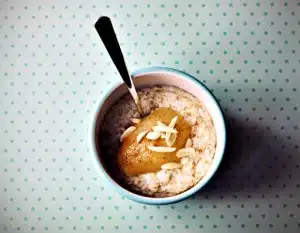 This is the perfect recipe for those who are looking for a treat that's tasty and not too sweet.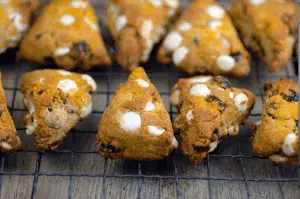 Dr Oz Paleo Breakfast Smoothie
This smoothie is nutritious, and helps boost your metabolism all day long.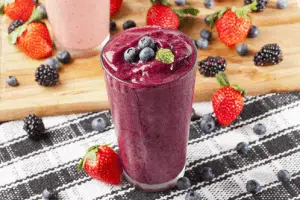 Duck confit sweet potato hash is helpful for blood sugar control and diabetes.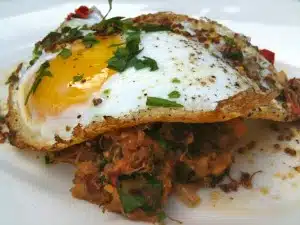 Easy and Delicious Sausage Frittata
People have voted this recipe "The Best Frittata Ever".
This is a unique and versatile breakfast pie that can be served any time of the day.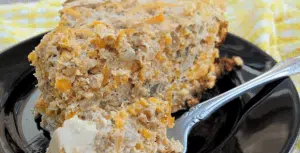 Made from leftover meat, this frittata will surely satisfy your hungry tummies.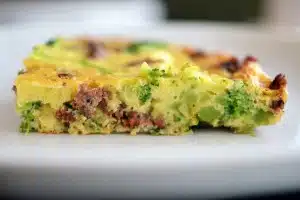 Eggs with Avocado and Salsa is one of the greatest meals for housewives, because it's so simple.
Everyday Paleo Crab Cake Eggs Benedict
A glorious Crab Cake Eggs Benedict from Everyday Paleo.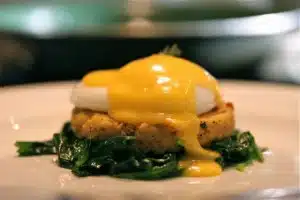 French toast with Grilled Bananas
Here's an easy, dairy- and grain-free French toast recipe for your weekend.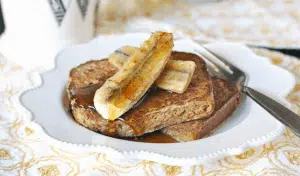 Gluten-Free and Dairy-Free Zucchini Pie With Cilantro, Cumin and Lime
This pie has great chewiness and a creamy taste without any cheese.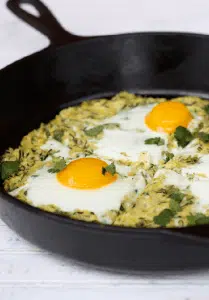 Grain-Free German Apple Pancake
These German Apple Pancakes taste like an overnight French toast but with apples and pears.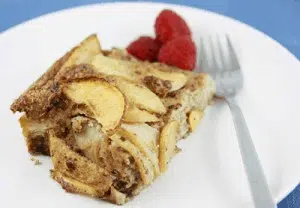 Add this to your mega paleo breakfast guide and list of recipes for a quick and easy-to-make breakfast.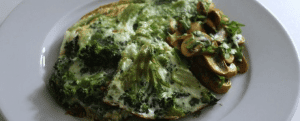 Green eggs are a colorful, fun, super healthy, hearty way to get in green veggies at the start of your day.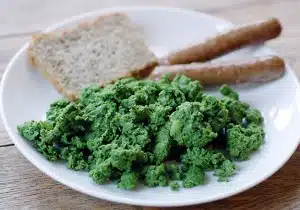 Hard boiled egg wrapped with sausage, coated with some form of bread crumbs, and deep fried.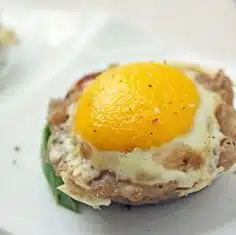 Kale Salad with Warm Andouille Sausage Dressing
An easy-to-make salad made of kale, andouille sausage, and mushrooms, topped with an egg.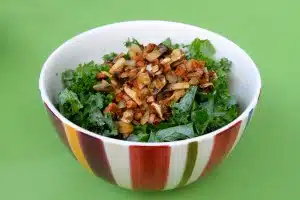 These pancakes are made of delicious raspberries, lemon juice, honey, and other paleo ingredients.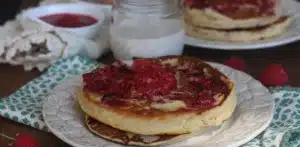 Machacado con huevos is a Mexican dish made from shredded dry beef called carne seca, eggs, diced onion, and tomato, with a touch of jalapeno.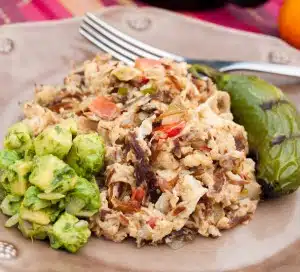 These amazing egg-stuffed mini meatloaves aren't only for breakfast – they're also great for lunch and dinner.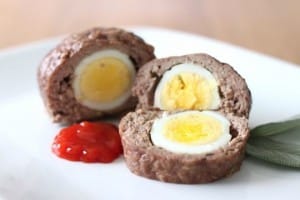 These make the perfect breakfast for fellow muesli addicts.
Muffins with Pumpkin Zucchini, Egg-free and Grain Free
 These delicious muffins will work to keep you healthy.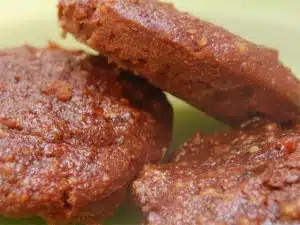 Not-ri Grain Bars (Apple Cinnamon Filling)
Healthy bars filled with delicious apple cinnamon.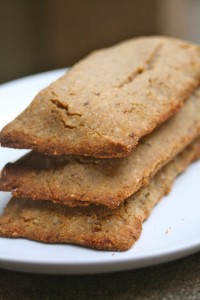 This is one frittata that nobody should pass on.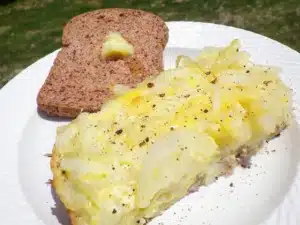 Orange Dark Chocolate Chip Scones
These scones are simply made of orange zest, chocolate chunks, honey, almond flour, baking soda, and egg.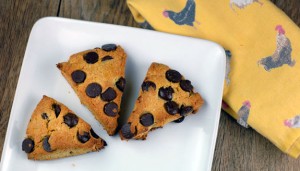 This recipe is highly adaptable to individual tastes, as you can add whatever nuts, seeds, and dried fruits you desire.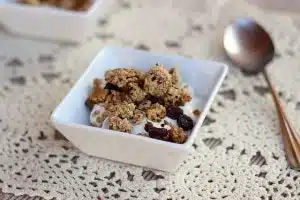 Paleo Apple Cinnamon Streusel Muffins
 These muffins are the perfect accompaniment to a cup of coffee on crisp winter mornings.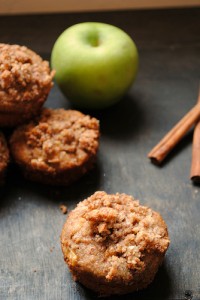 A recipe for paleo banana cardamom bread which is moist and aromatic – perfect with a cup of coffee in the morning or tea in the afternoon.
These bars are easy to pack for a hike, and delicious enough to serve as a healthy dessert after lunch or dinner and for breakfast.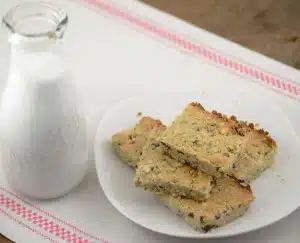 The paleo biscuit cup is a quick breakfast that can easily be pulled out from the freezer, and put in the toaster, while you're getting ready for school or work.
These burritos are full of protein and antioxidants that are definitely good for your health.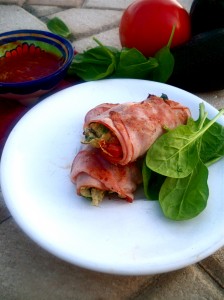 Paleo Breakfast Cookie Granola
This granola has a mild, nutty flavor, and a great crunch.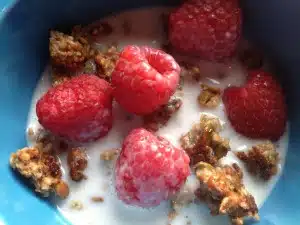 Mushrooms are the star ingredient of this recipe.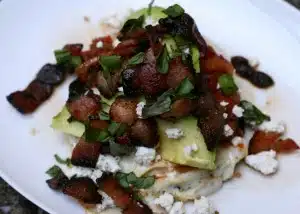 Paleo Breakfast Porridge is a simple and healthy recipe.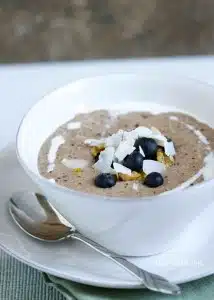 This is a quick and practical paleo breakfast meal that you can cook easily.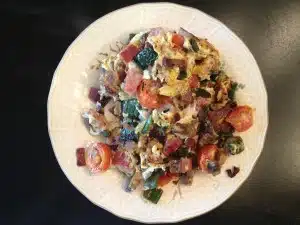 This unique chocolate cereal recipe would also work well as a chocolate graham cracker.
These cookies are irresistible — soft, chewy, and best served fresh out of the oven.
These cinnamon rolls are soft, and, with the cinnamon-honey-pecan center, so, so good.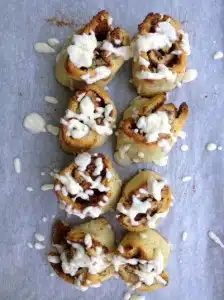 Paleo Cinnamon Square Crunch Cereal
The Paleo Cinnamon Square Crunch Cereal is light, and has an incredible sweet crisp.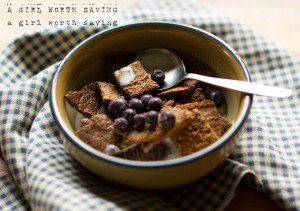 This French toast is unique, simple, light, and has a fantastic taste.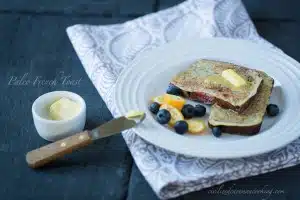 Paleo Frittata recipe is a really quick and easy option for breakfast.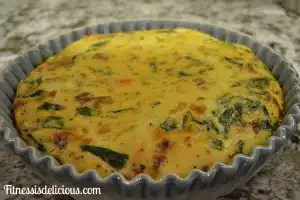 These muffins are full of raisins, nuts, and other good stuff.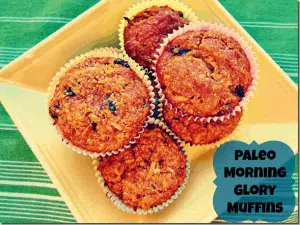 This is a perfect oatmeal substitute that's easy to make and delicious.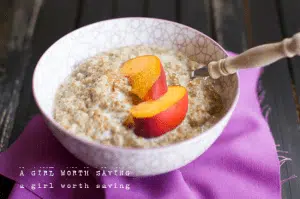 These pancakes will keep you full enough and satisfied for a long time.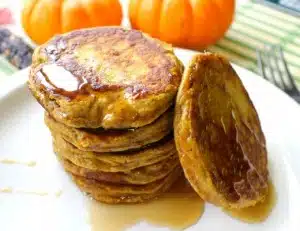 Poached Eggs w/Tomato, Avocado & Basil
This is so simple, yet the combination is fantastic.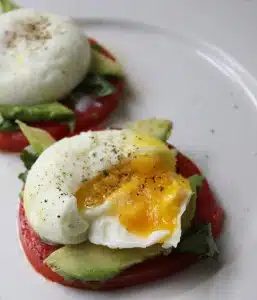 This asparagus meal is great for breakfast, brunch, as an appetizer, or as a side dish.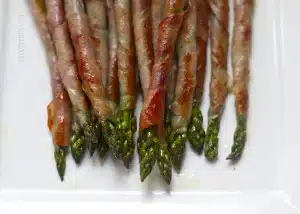 Prosciutto-Wrapped Mini Frittata Muffins
This is a tasty iteration where the mini egg muffins are wrapped in a crispy prosciutto shell.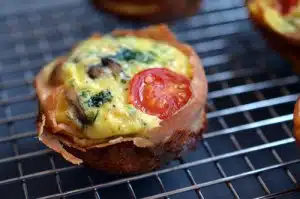 Pumpkin Chocolate Chip Muffins
These muffins are soft, fluffy, and tasty.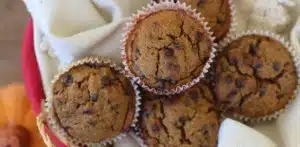 These are scone-like muffins made with coconut flour, pumpkin puree, and a healthy dose of pumpkin spice.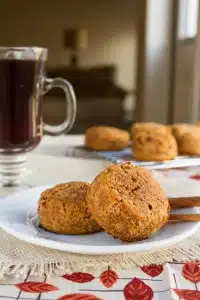 This is a raw, unpasteurized, fermented, nutrient-dense, probiotic-rich, fresh, and delicious homemade sauerkraut.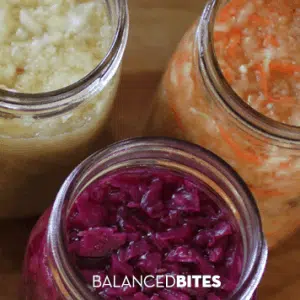 Sausage, Egg and Sweet Potato Breakfast Skillet
This breakfast skillet is so good, and, even though it takes a bit more time to prepare, it really is quite easy.
 Eating fried steak and eggs hash for breakfast is a smart choice if you need enough energy for a heavy day.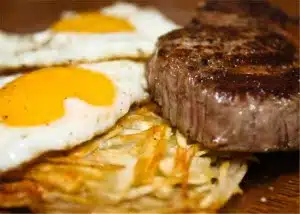 This breakfast recipe is simple, easy, and totally delicious.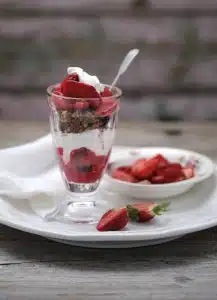 This is easy to make, and can be used as an ice cream topping and a bread filling.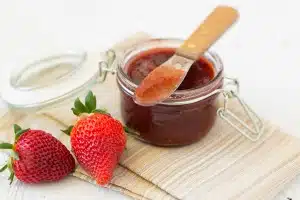 Strawberry, Spinach, Almond Butter Smoothie
The mixture of ingredients in this recipe creates one delicious smoothie which is a good source of protein and healthy saturated fat.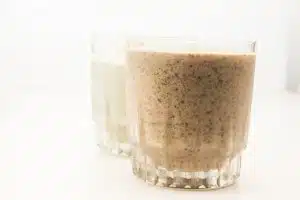 A unique sweet potato recipe that's beyond easy and super incredibly delicious.
Sweet Potato Hash (with Fried Eggs)
This sweet and savory plate o' carbs can be in your craw in 10 minutes.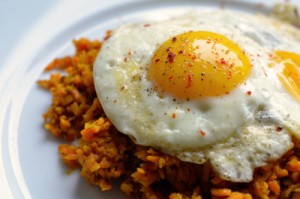 These biscuits make a great addition to any meal, and they are wonderful for making quick and easy breakfast sandwiches.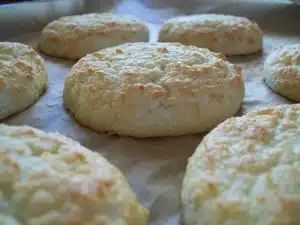 Trout with Blood Orange Sauce and Cassava Bacon Hash
A cassava and bacon hash that works as part of a breakfast, or as a side dish for any meal with starchier carbohydrates.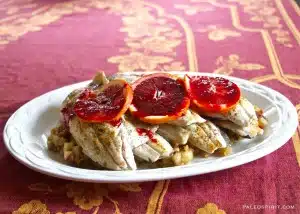 Turkey Chopped Salad with Spicy Avocado Dressing
This is a unique and a must-try twisted salad.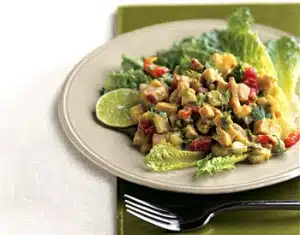 This meal is made of bacon, avocado, carrots, sprouts, and many other healthy ingredients. Besides being healthy, this recipe is easy and tasty.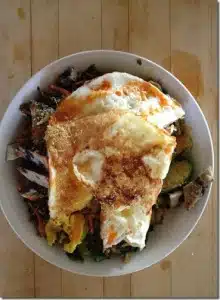 Western omelet is now one of the best paleo breakfast foods for people following the paleo diet plan.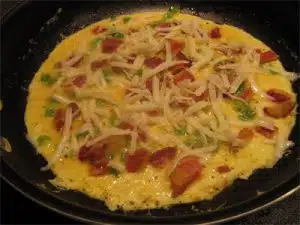 Zucchini and Sweet Potato Frittata
This version of frittata uses some common vegetables like the zucchini, bell peppers, and sweet potato.
There you have it: 101 paleo breakfast ideas. If you're still looking for some other ideas, check out these 5 paleo diet breakfast concepts and our favorite paleo pancake recipe.
[color-box color="blue"]If you're ready to make Paleo as EASY as possible, join us at Ultimate Meal Plans. Simple, delicious, easy-to-follow Paleo meal plans to help you reach your goals.[/color-box]
Download Your FREE Paleo Starter Kit Today!
3-Day Paleo Diet Meal Plan
Comprehensive Paleo Diet Shopping List
5 of Our Favorite Paleo Diet Recipes