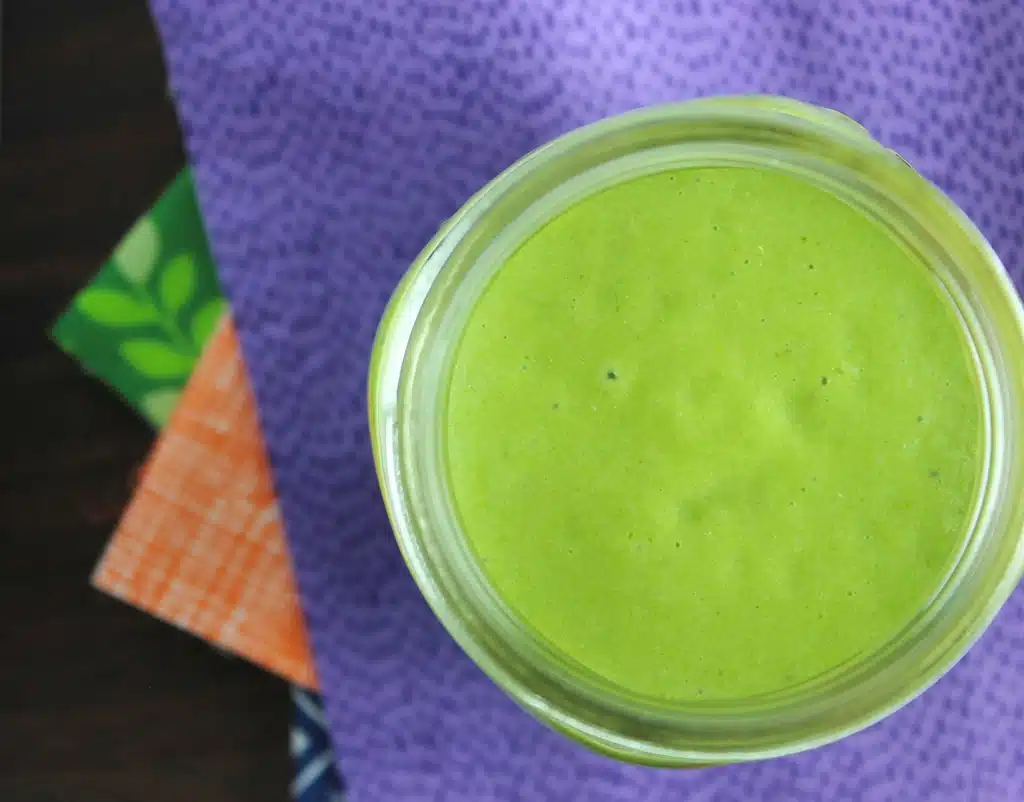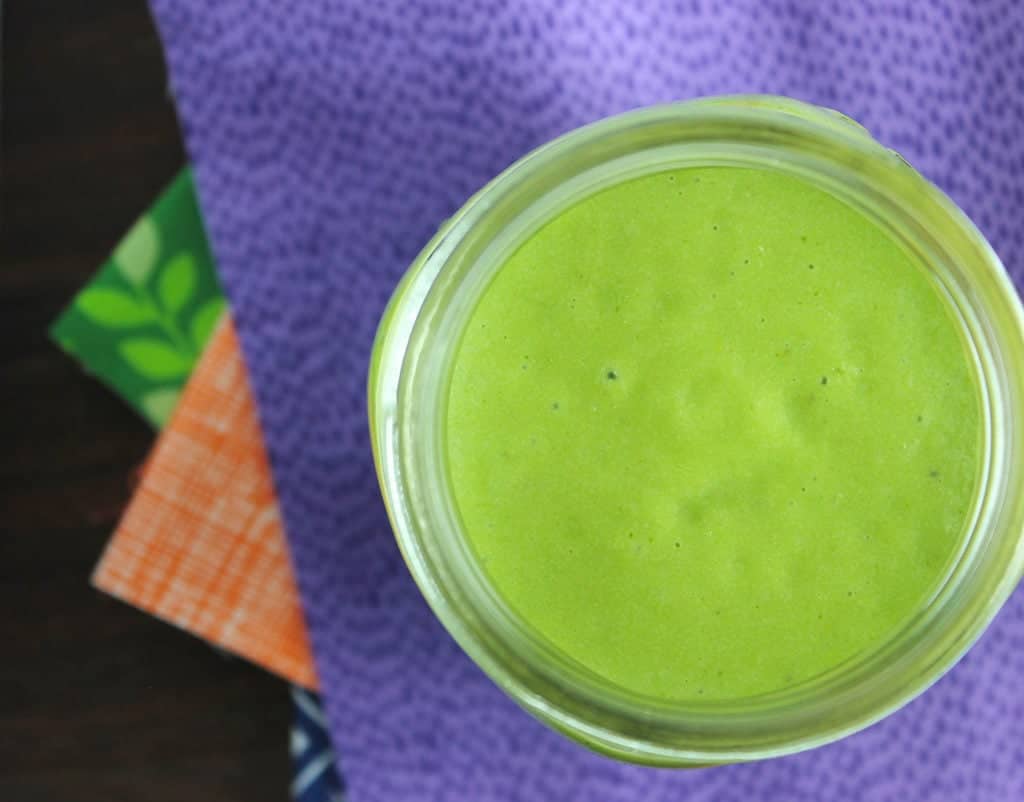 Have you ever eaten or drank something that tasted just like the color it was?
Does anyone else know what I'm talking about? Or am I just crazy?
This smoothie is a prime example – it tastes GREEN. Like if green had a taste, it would be this.
I personally love smoothies because they are the easiest way to get a bunch of vitamins and minerals into your body in one 8oz glass. But the thing you have to watch out for when it comes to smoothies is the sugar content.
Even smoothies that are made of fruit can have a really high sugar content. It tastes delicious – obviously – but it can spike your blood sugar just like your favorite candy bar.
So mixing some not-so-sweet smoothies into your rotation every now and then isn't a bad idea.
This smoothie will do just that for you. And lucky for your body – this one is loaded down with the veggies. So if you can't stand eating vegetables, you might as well drink them and get it over faster!
This smoothie uses an apple for a little bit of sweetness, but if you'd like just a taste more, you can definitely sub in a banana in its place. The ginger adds a nice zing – and, if you didn't know, ginger has a bunch of health benefits!
Get to blending and sipping, friends!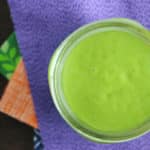 Detox Green Smoothie
While not overly sweet like some smoothies, this one is a nutrient powerhouse. If you want a little more sweetness than the apple provides, add a small banana.
Ingredients
1

cup

chopped Romaine lettuce

1

apple

cored and diced

1

sprig parsley

1

celery stalk

1

teaspoon

grated ginger

1

teaspoon

lemon juice

1

cup

ice

1

cup

water
Instructions
Put all of the ingredients in a blender and blend until smooth and creamy.
Download Your FREE Paleo Starter Kit Today!
3-Day Paleo Diet Meal Plan
Comprehensive Paleo Diet Shopping List
5 of Our Favorite Paleo Diet Recipes