Ok, so it's Friday night, you've conquered your 30 day paleo challenge and you're all dialed in with what to eat, yet something seems to be missing, you just don't quite feel right, almost as if something is off but you just can't seem to put your finger on it.
You're out with your besties and having a good time, it almost feels like you haven't done this in a while, then it hits you… you haven't had an adult beverage in over a month.
But what to do, what to do? You don't want to ruin all the hard work you've put in over the last month or so, your body and mind are feeling better than they ever have, but man it sure would be nice to kick back with some friends and enjoy a drink.
Do you find yourself asking, "is it paleo?" often? Check out our app: Paleo.io – the ultimate "Is It Paleo?" app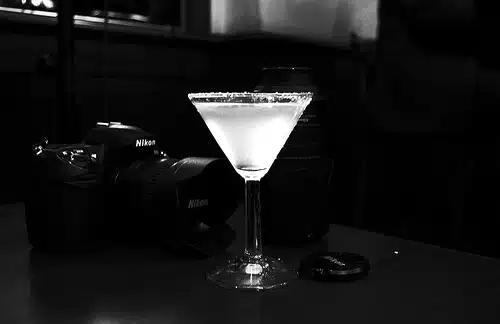 Well friends, Ultimate Paleo Guide has got you covered. Introducing the NorCal Margarita.
NorCal Margarita
Made famous by Robb Wolf and popular amongst Crossfitters the NorCal Margarita is a Paleo-ish friendly version of a traditional margarita. Now any alcohol isn't actually Paleo, but there are some fundamental rules in the Paleo world.
Sleep
Eat right
Be active
Have fun doing it and enjoy good company
Why is the NorCal Margarita better than a traditional margarita?
Whether you make one at home or order one up at a restaurant or bar a traditional margarita is going to be laden with artificial junk and sugar. Before writing this article I went down to the grocery store and took a quick peek at the ingredients included in a standard margarita mix, here is what I found:
Agave

High fructose corn syrup
Citric acid
Sugar
Corn starch
Sodium benzoate
Sodium citrate
Yellow #5
Blue #1
Natural and artificial flavors
Juice solids
The average margarita will provide you with somewhere around 250-300 calories, over 30 grams of sugar, and more than 33 grams of carbohydrate. Long story short, if you want to save yourself some calories and avoid insulin spiking sugars the NorCal Margarita is the perfect option for you while avoiding all that junk.
NorCal Margarita Recipe (and ingredients)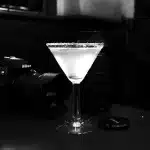 NorCal Margarita
Ingredients
2

shots

Top shelf tequila

(preferably resposado or anejo, see tequila descriptions below), 3 shots if you're feeling frisky

The juice and pulp of one lime

Club soda

to taste
Instructions
Shake it up

Serve on the rocks
Nutrition Facts
NorCal Margarita
Amount Per Serving
Calories 3
% Daily Value*
Fat 0.01g0%
Polyunsaturated Fat 0.002g
Monounsaturated Fat 0.001g
Sodium 0.3mg0%
Potassium 11mg0%
Carbohydrates 1g0%
Protein 0.04g0%
Vitamin C 4.1mg5%
* Percent Daily Values are based on a 2000 calorie diet.
What you've got yourself here is a 130-150 calorie beverage that is low carb (5 grams or less), low sugar (5 grams or less), and not too sweet or sour. All the flavor without all the junk so of course I had to taste test.
NorCal LMNT Margarita
The exciting thing about the paleo and keto approach getting so popular is that really great products are developed to help people along the way. One of our favorite electrolyte companies is Drink LMNT. These electrolytes come in a variety of flavors and are essential for our keto and low carb friends (you can read our full review here).
So, you can use the LMNT Citrus Salt electrolytes to make a leveled-up version of the NorCal marg. All you need is:
1.5 – 3 ounces of your preferred tequila
1 packet of LMNT Citrus Salt
Seltzer water
Ice
Combine ice and tequila in a glass. Add in water. Stir in the Citrus Salt electrolytes. Voila!
But why is this any better?
Traditional margaritas will spike your insulin levels, promote fat storage, and dehydrate the heck out of you. With the traditional NorCal Margarita and the LMNT version, some of these issues are addressed.
The tequila being used is fermented agave juice, both gluten and starch free

The lime juice blunts the insulin response of alcohol
The carbon dioxide bubbles in the club soda help to deliver the ethanol to your blood stream quicker, thus you drink less with the same effect
The electrolytes helps fight off the potential hangover 🙂
Awesome! But what if I'm at a bar?
A lot of the fun in having a drink or two is being social, out and about with your friends, and mixing it up on the dance floor or at a local watering hole.
If you find yourself at a bar and want a better alternative to a traditional margarita or any other alcoholic beverage for that matter you can usually ask for a NorCal Margarita and they'll know how to make one. If they look at you cock-eyed simply ask for a "well tequila drink" which means to use an inexpensive tequila, served with real lime juice (bar lime juice is loaded with sugar), and served with club soda. Add in your Citrus Salt if you like.
If worst comes to worst ask for a club soda with lime in a tall glass and 1-2 shots of tequila on the side. Grab a straw and mix it up yourself.
A few notes on tequila:
By no means am I a tequila connoisseur but there are some important differences in the types of tequila you can use in your NorCal margaritas. You'll want to stick with Resposado or Anejo tequilas.
Resposado: "Rested" and aged for a minimum of two months and up to one year. Usually good for sipping, a-la a margarita.
Anejo: "Old" and aged for longer than a year but usually less than three years. The longer it rests the more expensive is usually is.
Joven: Usually blended with aged tequilas and additives, caramel coloring, sugars, or oak extracts. Typically refered to as gold because of the caramel coloring that is added in. Gold tequilas are typically cheaper tequilas because they are not 100% agave.
Blanco: Has a strong taste, usually bottled immediately, and is often called silver tequila.
There you have it. So this weekend whether at home or out and about with some friends be safe and choose a drink that keeps you as close to Paleo as possible.
photo credit: *Fede* via photopin cc
Download Your FREE Paleo Starter Kit Today!
3-Day Paleo Diet Meal Plan
Comprehensive Paleo Diet Shopping List
5 of Our Favorite Paleo Diet Recipes