Should I sit or should I stand?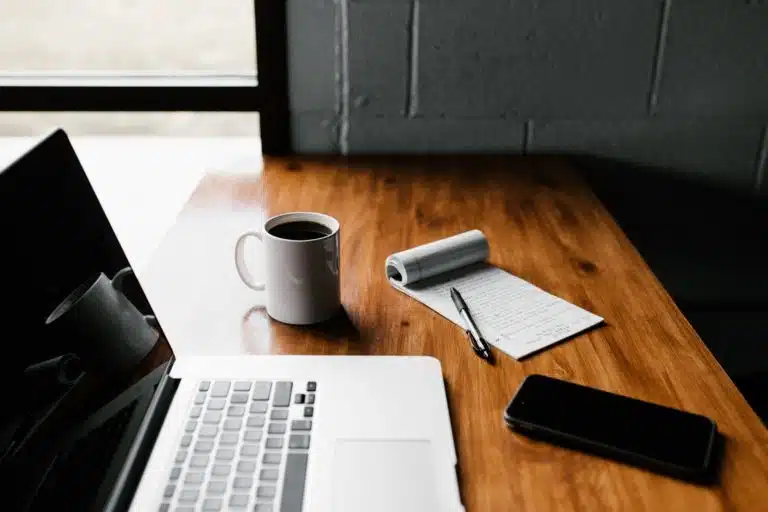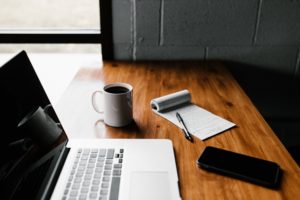 If there is one thing that I learned my senior year as a Kinesiology major, it is that being sedentary or sitting for long periods of time can actually kill you. While this sounds dramatic, the research is pretty clear.
One study conducted by the Meta-Analyses of Observational Studies in Epidemiology concluded that higher amounts of total sitting time within a day were associated with a greater risk of "all-cause mortality", which means dying at an early age from any cause.
Furthermore, sitting too long was also linked to a having higher risk of heart disease and cancer. If that doesn't convince you to stand up and take lap, then I don't know what will.
Some of you reading this may be thinking, "I have too much work to just 'take a break' and walk around! So what do I do?" Introduce: the standing desk.
While a standing desk can't replace exercise and should be used intermittently, it is a better alternative to quitting your day job.
Why use a standing desk?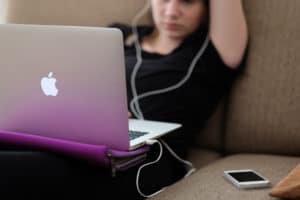 According to a study conducted by the British Psychological Society, office workers spend approximately 6 hours on average sitting at their desks, which is detrimental to not only physical, but also mental health.
In order to combat these adverse effects, standing desks have been introduced to office settings and the benefits of these desks are obvious.
One study lead by James Levine of the Mayo Clinic showed how standing desks were an incentive for workers to be less sedentary, thus leading to less weight gain and a lower risk of obesity.
Furthermore, some studies have explored the correlation between some types of cancer and the presence of the C-reactive protein, which increases with prolonged sitting.
Additional benefits of standing desks include longer life expectancy and better posture, which were most evident with individuals who lead a healthy lifestyle.
Things To Consider: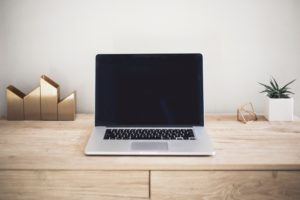 Disclaimer: A standing desk will not cause you to instantly lose weight and make you exempt from all forms of illnesses.
Using a standing desk while maintaining a well-balanced diet and exercising regularly will allow you to benefit from the advantages explored by the previous studies.
When first using a standing desk, it is important to slowly transition to a using standing desk instead of going from 6 hours of sitting to 0 overnight. Supportive shoes and a gel mat should also be considered for those who need to alleviate pressure on their knees, hips and ankles.
Some studies have explored the negative effects of standing desks concerning concentration and productivity, which means that standing desks might not be best when you need to focus on something.
Therefore, standing desks should be used when you don't need that extra concentration and remember that adapting to a standing desk takes time.
In order to optimize your attentiveness when using a standing desk, keep in mind that your computer screen should be 15 to 30 inches away from your eyes, while your elbows should be bent at a 90-degree angle. If you feel any strain, readjust your position or posture to make yourself more comfortable.
Lastly, when using a standing desk it is important to remember to move and walk around whenever possible to fully experience the benefits of the standing desk.
So, what do I buy?
After looking at the top-rated standing desks on Amazon based on user reviews, we have come up with four standing desks that can help you burn those extra calories in your day.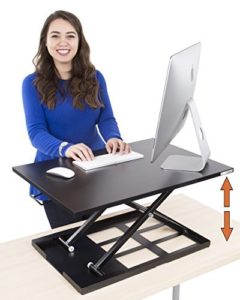 This standing desk from Stand Steady is a favorite among users with 75% of 631 reviews rating it at 5 stars. This preassembled desk can be the newest addition to your home office or workspace.
Features of this desk include it being able to go from a sitting position to a standing position in a matter of seconds along with its 28"x20" surface area giving plenty of space for items.
Multiple users were very pleased with the size of the desk and stated that the desk easily supported two monitors, a keyboard and a mouse with still some room to spare.
Customers found that this desk was easy to set up and that transitioning from a sitting position to a standing position took only 3 seconds. Users also commented on how sturdy this 27 pound desk was and that it was not wobbly.
Other customers said that they would buy it again, but were sure it would last for life. One user stated that their only complaint was that at the lowest setting, the desk was still 5 inches above their desk height, which made it harder to type comfortably.
Overall, Stand Steady's desk proves to be a good investment and is best suited for those who need extra space for things on their desk, while also having the choice between sitting down or standing up.
If you're looking for a dual tier standing desk, then VIVO's standing desk might be your best bet. Of the 653 reviews, 69% of customers gave this desk 5 stars and agreed that the price was appropriate for this product.
VIVO's standing desk allows an easy transition from sitting to standing, while the top surface measures at 36"x22" thus offering more space for office supplies in addition to the lower tier that holds the keyboard and mouse.
Users found that 2 monitors easily fit on the top tier along with the mouse and the keyboard there as well. The product weighs 52 pounds, which some customers thought was too heavy. Despite this, customers were happy with how sturdy the product was.
Furthermore, users commented on how when in the "sitting" position there was a 3/4" gap between the keyboard tray and the desk, thus making typing a bit uncomfortable.
In conclusion, VIVO offers a quality product that offers additional room for a standing desk with its two tier feature, which the majority of customers loved.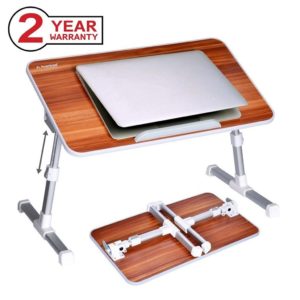 Need a standing desk, but not trying to break the bank? Well Avantree's laptop table might be the product for you.
With 82% of 1,677 reviews giving the product 5 stars, it is clear that customers were pleased with this standing desk. This laptop table acts as a multifunctional laptop station, a standing desk, a TV tray and a laptop bed stand due to its basic design. The table is made from 100% high quality engineered wood and it weighs less than 4 pounds, which makes it portable and easy to store away.
Users commented that the 20.5"x11.8" laptop table was perfect for writing or working on their 15" laptop with a small mouse. Customers also were impressed with the quality and adjustability of the product and found that it was easy to store.
Users also loved that they could use this laptop table while in bed and could watch a movie without burning their laps. One customer had an issue with delivery but Avantree quickly resolved the issue.
Additionally, this laptop table does not have a "sitting position" feature. Evidently, users were very pleased with the laptop table from Avantree and stated that it was a simple solution to a multitude of hassles.
Final Thoughts
Whether want to work on your posture or practice a less sedentary lifestyle, a standing desk is a great solution. Not only do standing desks allow you to working in multiple positions, but they also can help you lead a healthier life and potentially live longer. The desks that we found on Amazon proved to be durable, easy to use and helpful with letting customers reach their goals. So if you want to sit or stand while you're at work, the choice is yours.
Why should I listen to you guys?
More than ever, people are focused on their health and well-being. And, because of this increased interest, that means there are tons of products on the market to help achieve that goal. From kitchen gadgets that make cooking easier, to reusable water bottles, sleep aids, and workout gear, the sheer number of options can be overwhelming.
That's why we wanted to do the hard work for you. We've committed to trying out some of the most popular health and wellness products on Amazon. Here's what happens:
We scour Amazon for the best rated or most reviewed products in health and wellness categories: whether that's something for the kitchen, supplements, or lifestyle products. Then, we order and try them. We give each product a spin – being as unbiased as possible.
Next, we write up our thoughts, our experiences with the product, and any feedback we may have. And we publish it here for you. You'll find the links to the same exact Amazon products we tried in these articles.
That's it – easy! And if you have a product you'd like us to try before you buy, let us know.
Additional Reviews
Best French Press Coffee Makers
Download Your FREE Paleo Starter Kit Today!
3-Day Paleo Diet Meal Plan
Comprehensive Paleo Diet Shopping List
5 of Our Favorite Paleo Diet Recipes