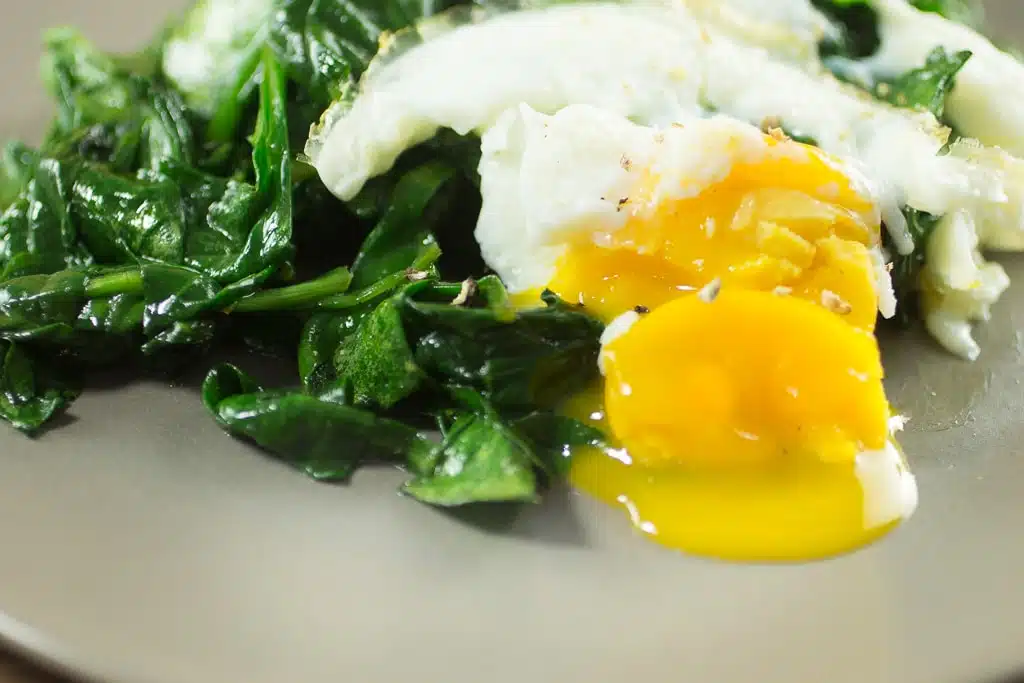 Eggs are an absolute staple in my house. Most mornings, I eat eggs in some fashion – in a scramble, an omelet, over easy with bacon and veggies on the side. I don't get burnt out on food too often.
But, sometimes I feel that way about eggs. And when that happens, you just have to switch up your egg game.
Are you with me on that? If you are, then it's time to try to poach 'em.
Poaching is notoriously tricky to do just right. But with the use of my favorite kitchen gadget (hellooooo Instant Pot), you can get it right every single time. And it is stupid easy to do.
Basically, you can crack the eggs into a small container and put that container on the rack in the Instant Pot. A few minutes later, you'll have perfectly poached eggs – at just the consistency you enjoy them.
I recommend using silicone bowls (it makes the egg super easy to remove), but if you don't have silicone bowls on hand, ramekins or small glass bowls will work just fine.
Just like that, you'll have perfectly poached eggs that will keep you loving breakfast time.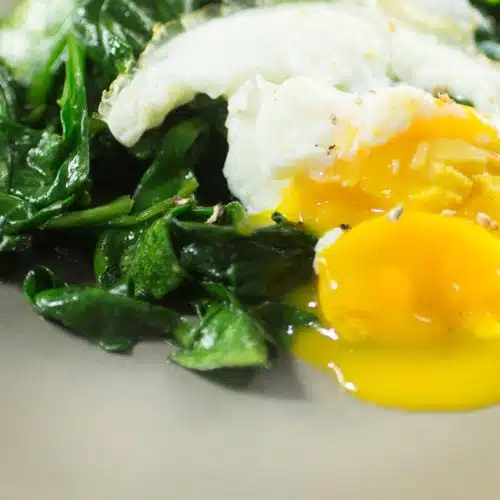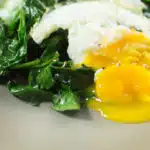 Perfect Poached Egg
Poached eggs are notoriously tricky to get correct, but with an instant pot, it's easy. You can use ramekins or other small glass bowls, but silicone will make it super easy to remove the eggs without sticking.
Ingredients
4

eggs

1

cup

water or broth

Cooking spray
Instructions
Pour the water or broth in the bottom of your pot and add your steamer rack. Spray 4 small silicone bowls, cups, or ramekins with cooking spray.

Crack each egg into a bowl and transfer to the rack.

Close your Instant Pot and set your time for 2-5 minutes depending on you like your eggs cooked. Two minutes will yield runny yolks, while 5 will give you soft yolks.

Release the pressure and serve the eggs however you enjoy poached eggs.
Download Your FREE Paleo Starter Kit Today!
3-Day Paleo Diet Meal Plan
Comprehensive Paleo Diet Shopping List
5 of Our Favorite Paleo Diet Recipes