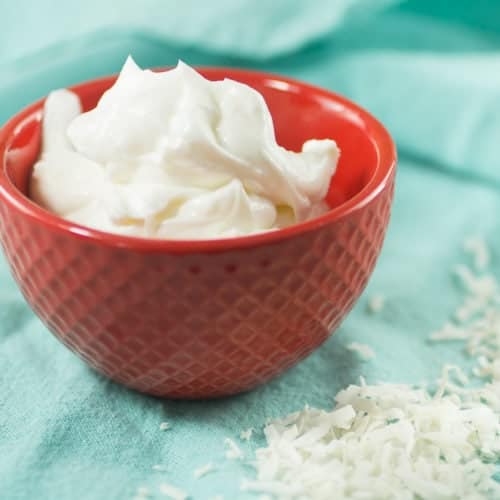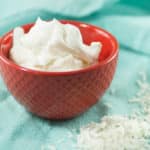 Coconut Yogurt
This is one of the recipes using your Instant Pot that isn't exactly instant, but it is worth the trouble. If you gave up dairy to go Paleo, you may be missing out on rich and creamy yogurt, but this recipe is a perfect replacement. It's also a perfect for making dairy free salad dressings, and it's great for a sour cream substitute.
Ingredients
3

cans coconut milk

refrigerated overnight

1 5-

gram

package dairy-free yogurt starter

Honey

maple syrup, or other Paleo-approved sweetener, optional
Instructions
Without shaking the coconut milk, open the cans, and scoop out the thickened cream that has settled on top. Add this to your Instant Pot.


Press the "yogurt" setting on your pot to bring your cream to a boil. When your mixture is boiling (your pot will say "yogurt" when done), turn off your pot.

Let the mixture sit at room temperature until it reaches 100 degrees F, and then add a tiny bit of your starter, and whisk until smooth. Keep adding the starter in small amounts and whisking until smooth.

Turn the pot back on to the yogurt setting, and set the timer for 6-8 hours. The longer you let it go, the tangier the flavor will be.

When done, whisk in honey or maple syrup to taste. Transfer to an airtight container and refrigerate for 6-8 hours, until thick and creamy.
Recipe Notes
Note: You need an instant read thermometer to make this correctly. Don't try to guesstimate the temperature, or your yogurt probably won't set up correctly.
Download Your FREE Paleo Starter Kit Today!
3-Day Paleo Diet Meal Plan
Comprehensive Paleo Diet Shopping List
5 of Our Favorite Paleo Diet Recipes