At the time that I'm writing this, social distancing is in full effect here in the United States. I'm going into week 3 of quarantining and it's not looking like this will change by the time Easter rolls around.
That doesn't mean that we have to halt all celebration though. If you still want to get your Easter brunch on during quarantine, this is the post for you.
Honestly, I think during these stressful times it's even more important to celebrate as much as we can. Times right now are stressful and unknown. If we focus too much on the doom and gloom, it will have a significant impact on our physical and mental well-being. Trust me, I know from experience. Being a naturally-anxious person, I've struggled during this time. But we have to find the light when we can.
And, doing that over delicious food is as good excuse as any. Unfortunately, for many of us, we won't be able to spend this year's brunch with our family. But I encourage you to still make the most of it!
Virtual hangouts are all the rage right now. And you could most definitely hold a virtual brunch on Easter Sunday. Send out a Zoom link to your family and have everyone join in for brunch. Or make it a friends-brunch and invite your friends. This is a great way to spend time with your loved ones.
Scroll down through the list of recipes that I think would be great additions to your Easter brunch menu. I've divided them up between starters, sweet options and savory options. It's a little bit of something for everyone – no matter what your taste preferences may be.
And, of course, they're all paleo or keto friendly!
Starters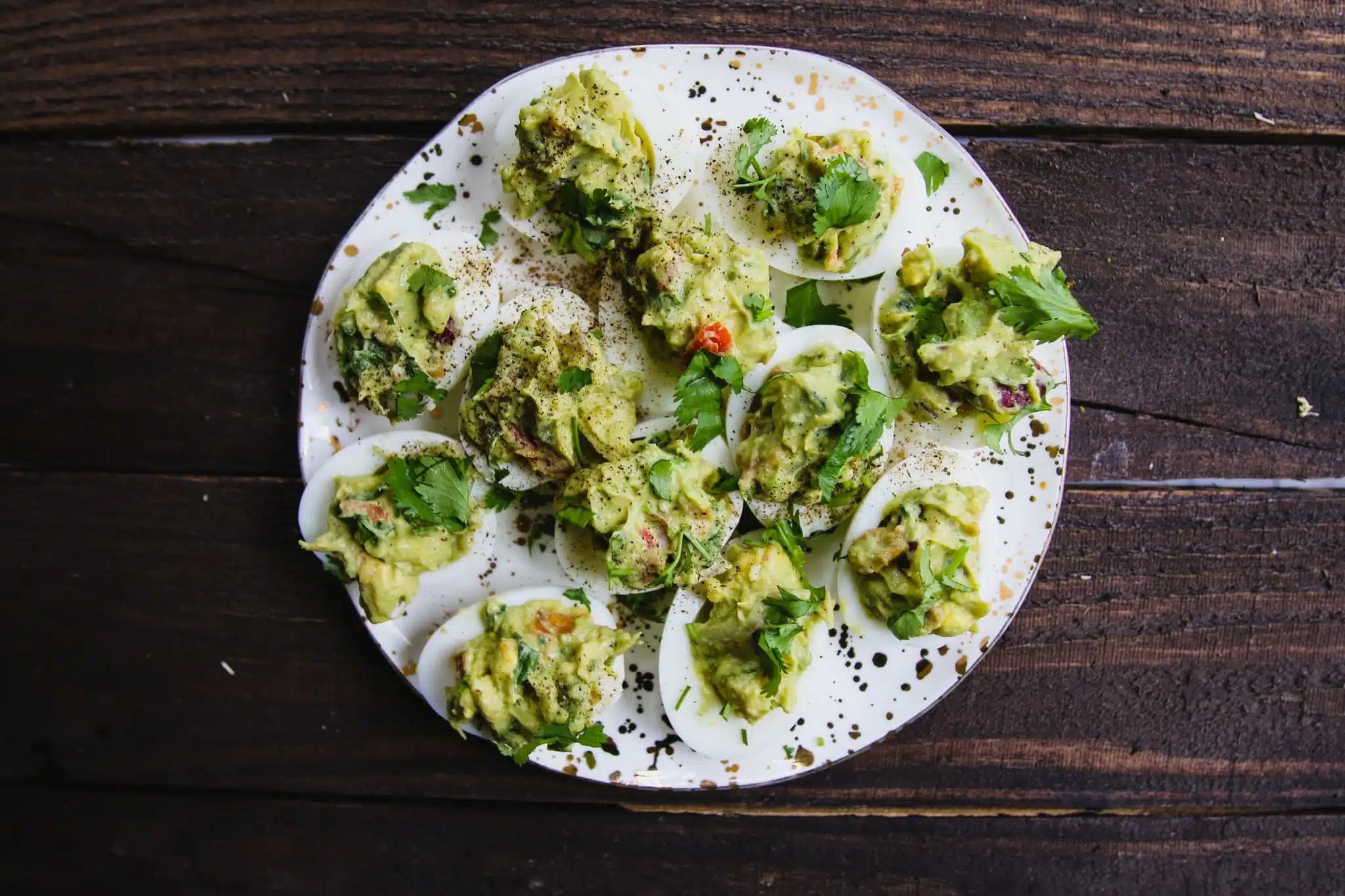 Deviled eggs get a redo with creamy avocado and fresh salsa. Make up a batch and then grab a couple when you need a quick snack.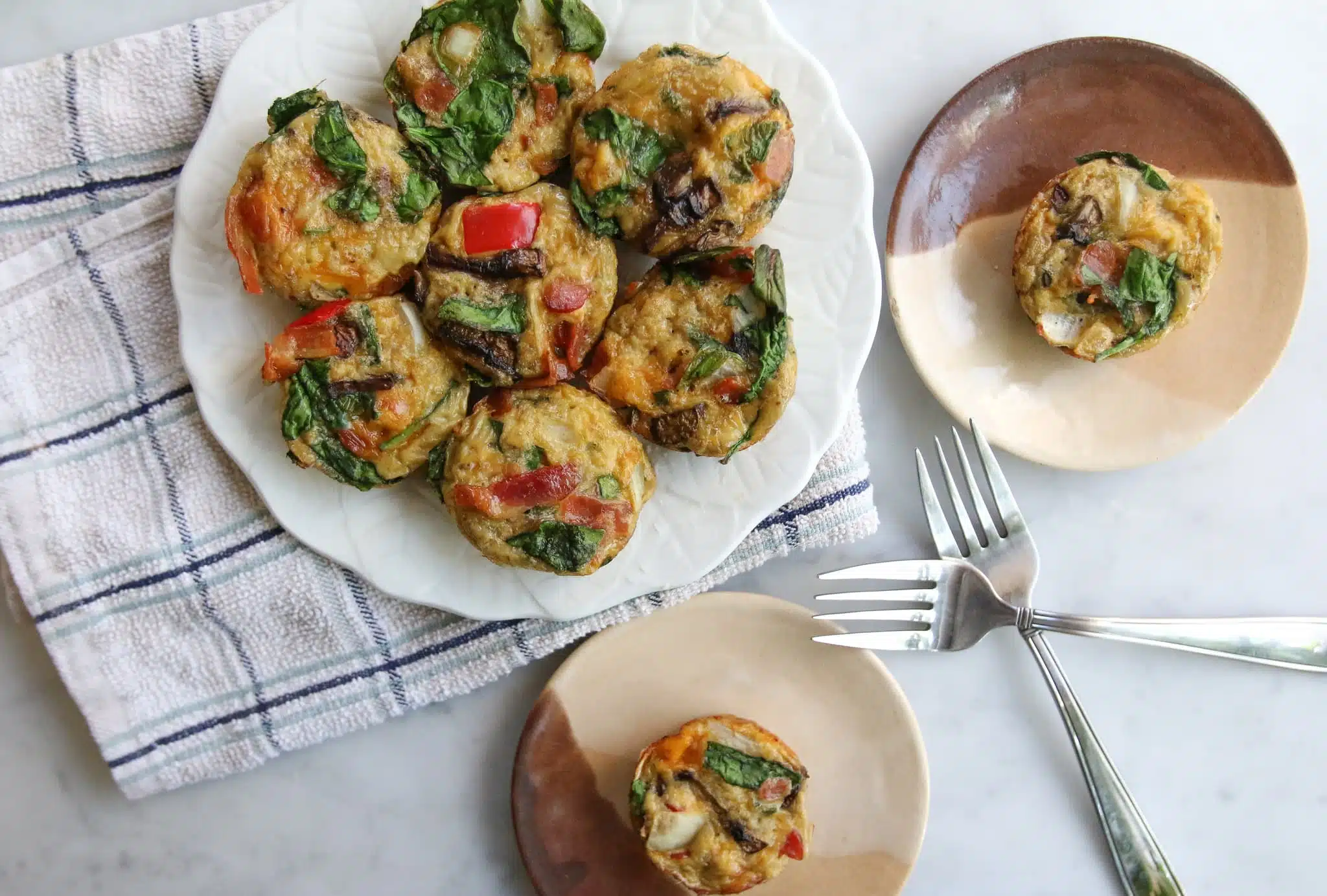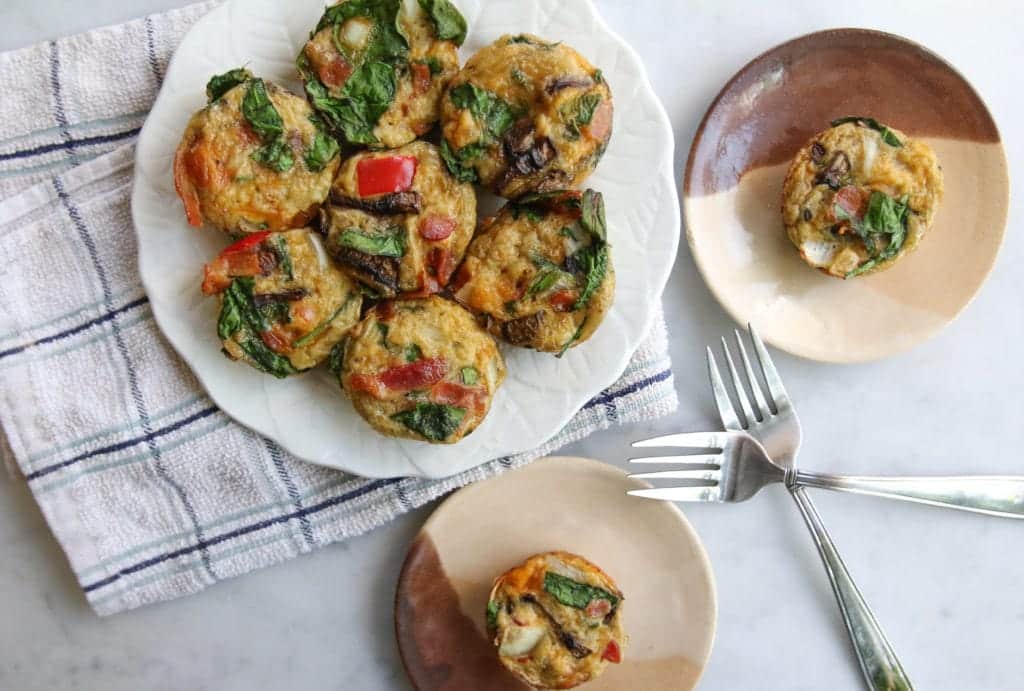 The great thing about these muffins is that they're designed to give you all the important nutrients (protein and healthy fats!!) that you need to keep you satisfied until lunch.
Bonus points – you can load these breakfast muffins with any veggies you like. We recommend peppers, mushrooms, onion, and spinach, but you can get crazy with it. Tomatoes would be good. Any type of leafy green. Garlic would be sweet too. Let me know what combos you choose!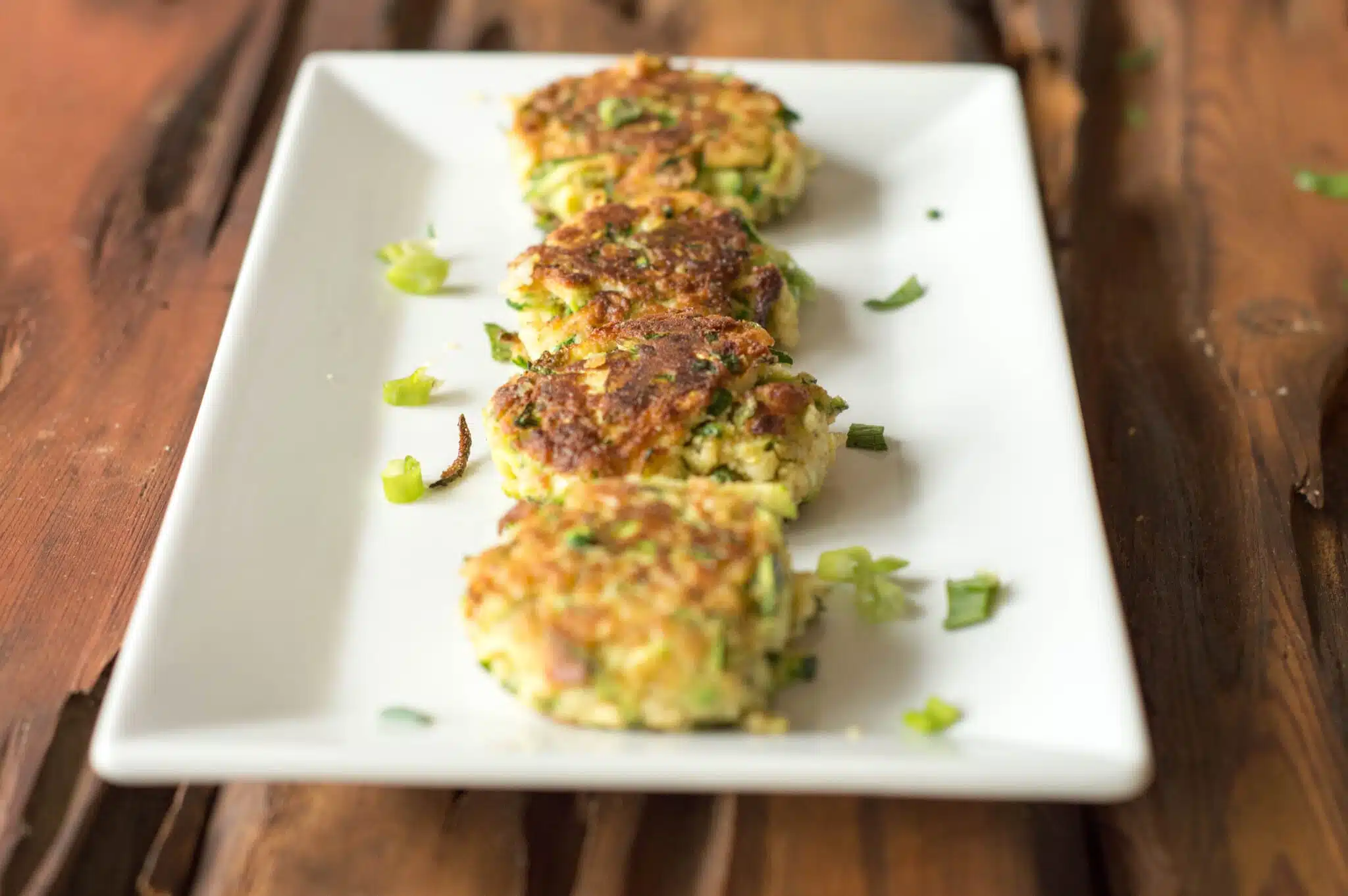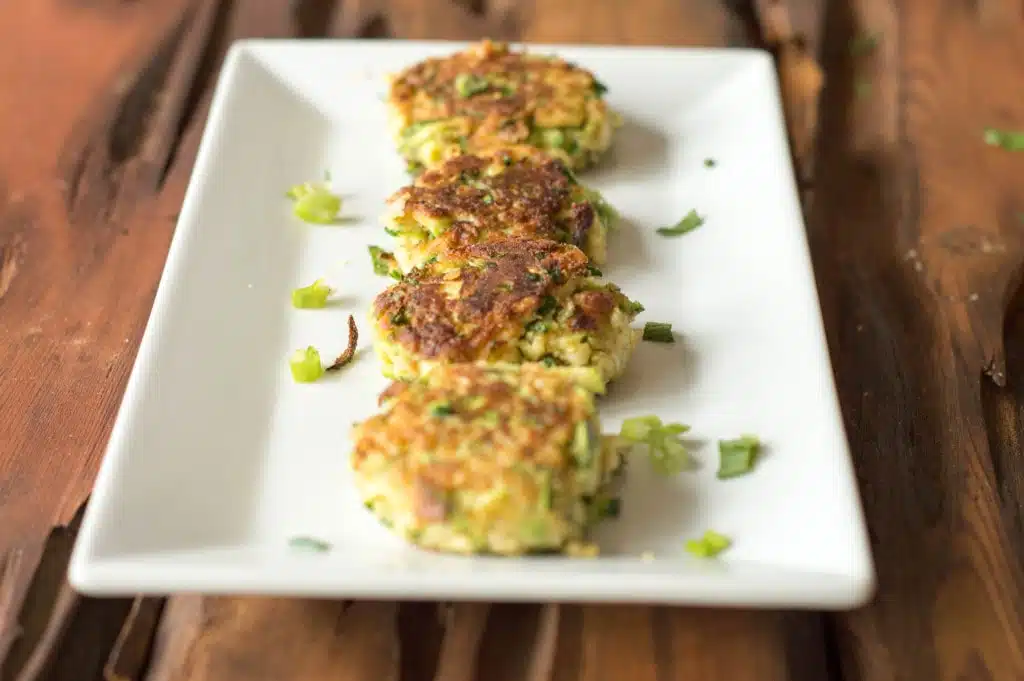 Spicy and packed with flavor, these zucchini fritters won't disappoint. Make ahead for your lunch box or a quick breakfast.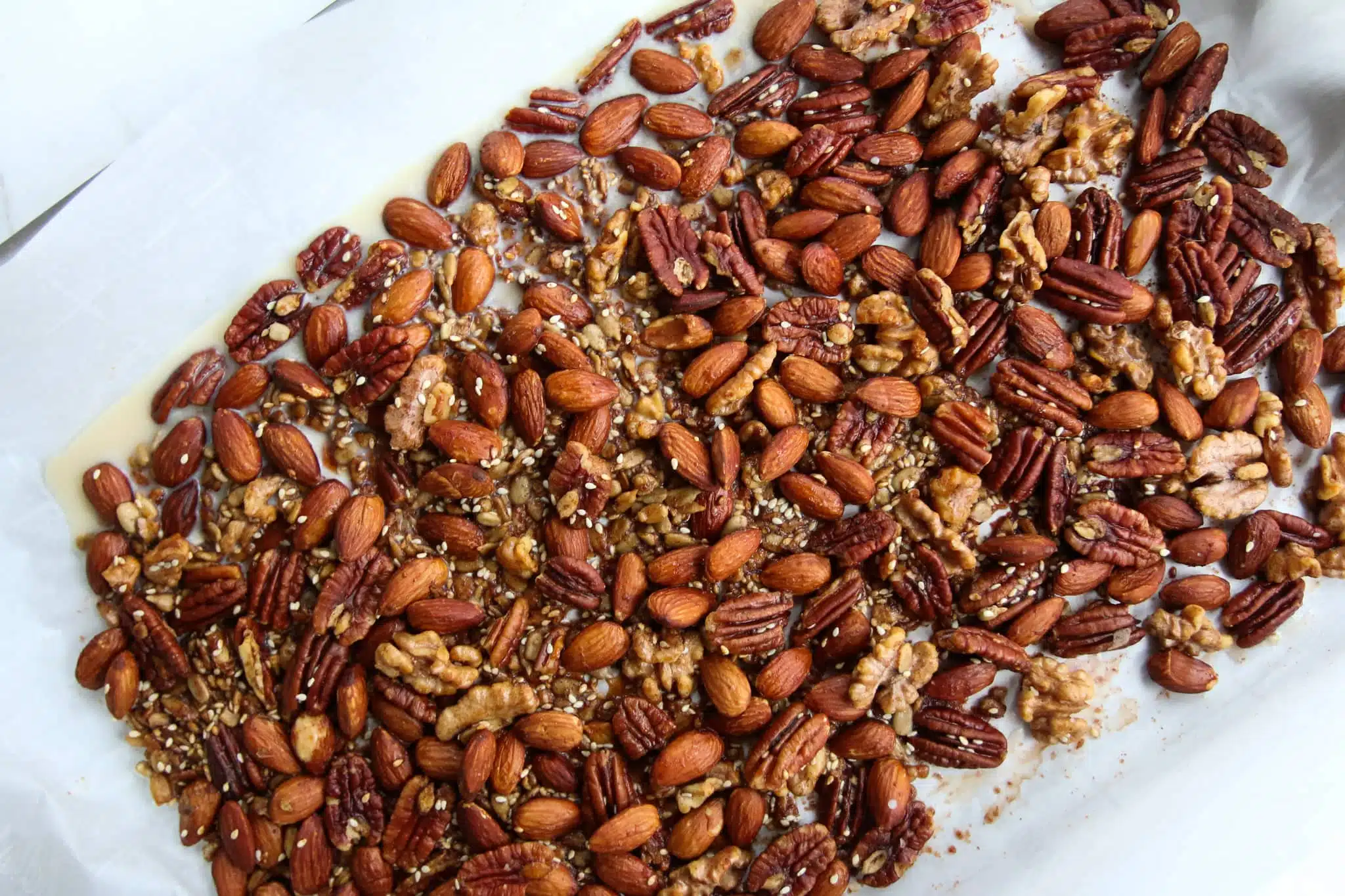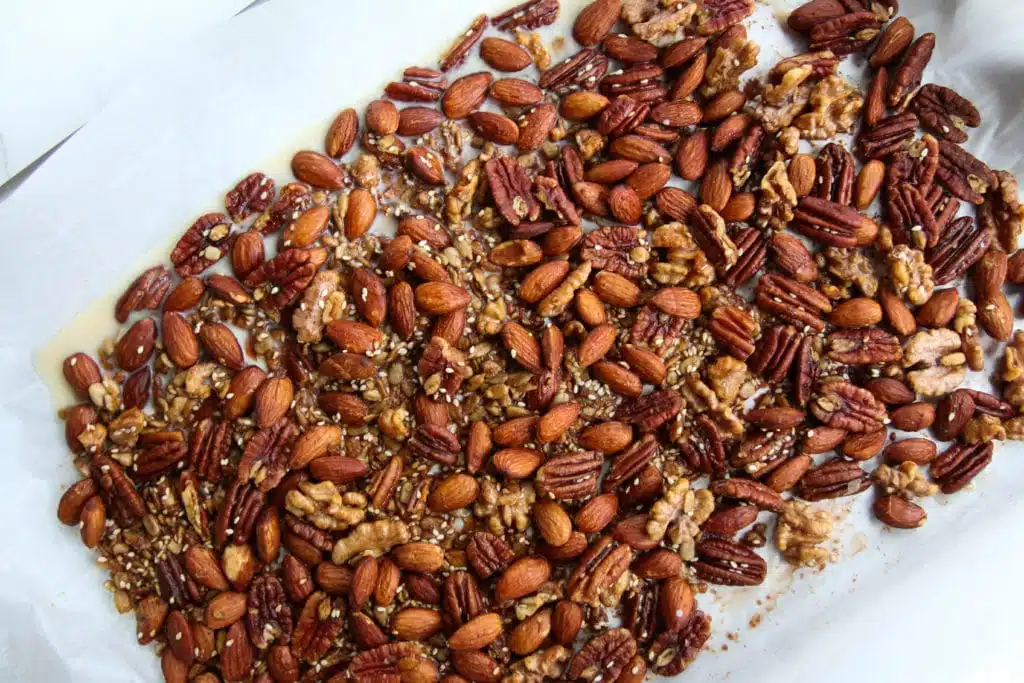 Your granola days aren't over! In fact, they might just be getting started with this cinnamon honey paleo granola. This recipe has my mouth watering just thinking of it. The traditional granolas most people think of are definitely not considered paleo with additions such as oats and sugar. This one eliminates both of those things – using nuts such as pecans, walnuts, almonds, sesame seeds, coconut oil, and honey. The cinnamon is a deliciously spicy complement to all of these things.
Chilled Strawberry Lavender Soup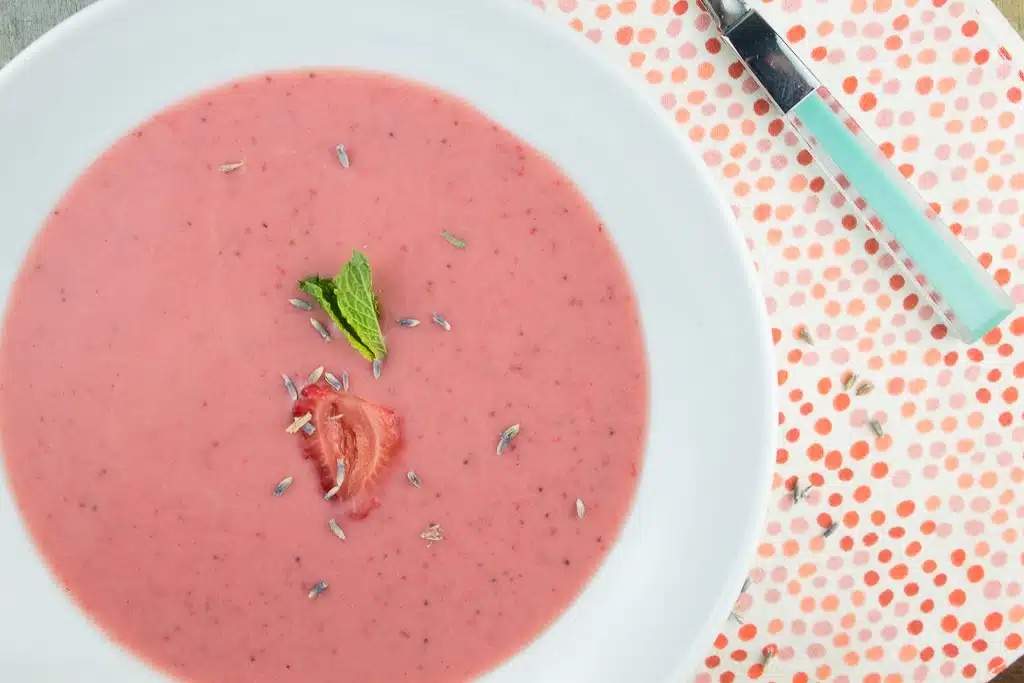 Strawberries aren't usually turned into soup, but you'll be surprised at how delicious this summer soup is. Use summer berries for best results, and don't go overboard on the lavender.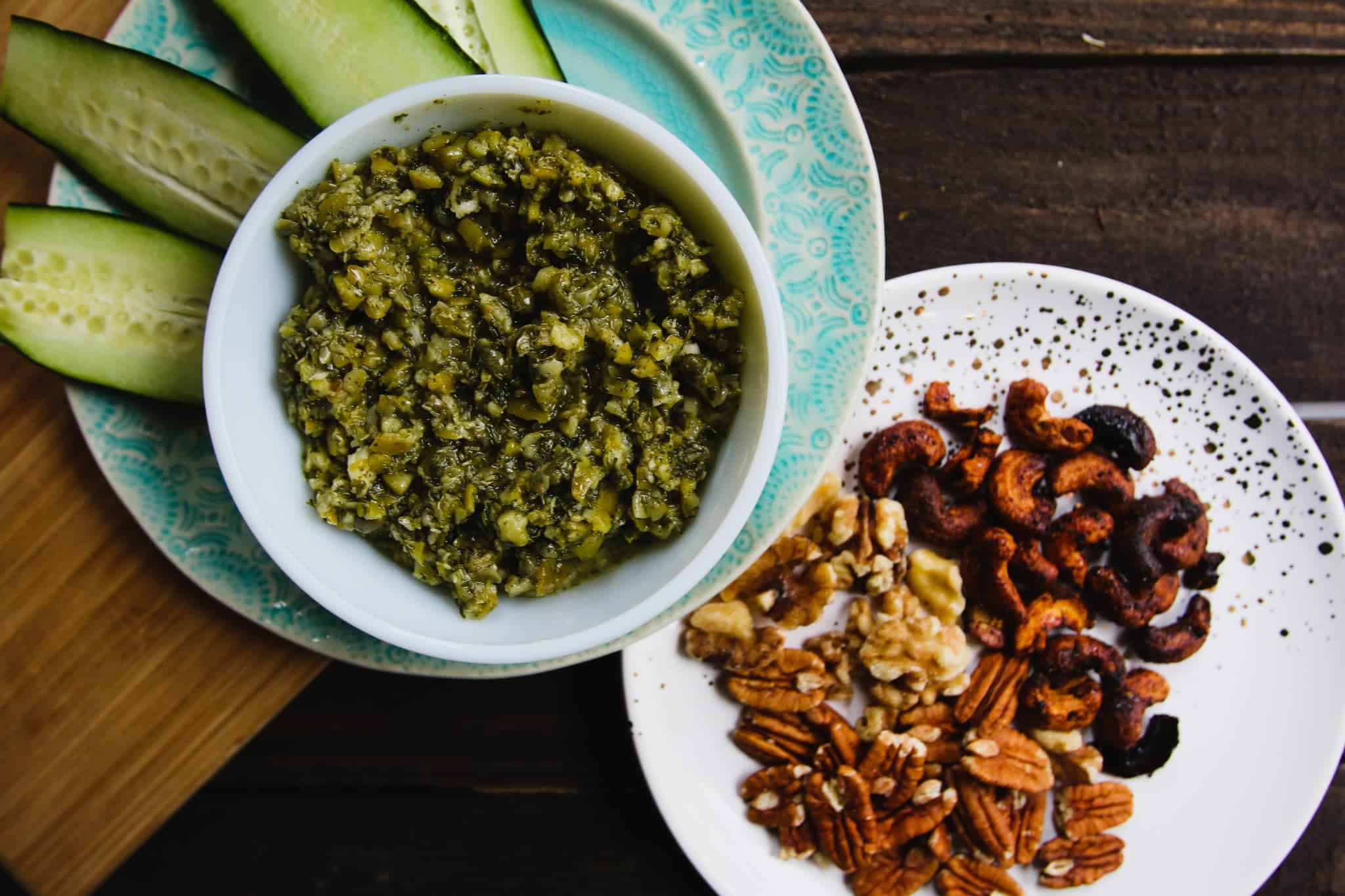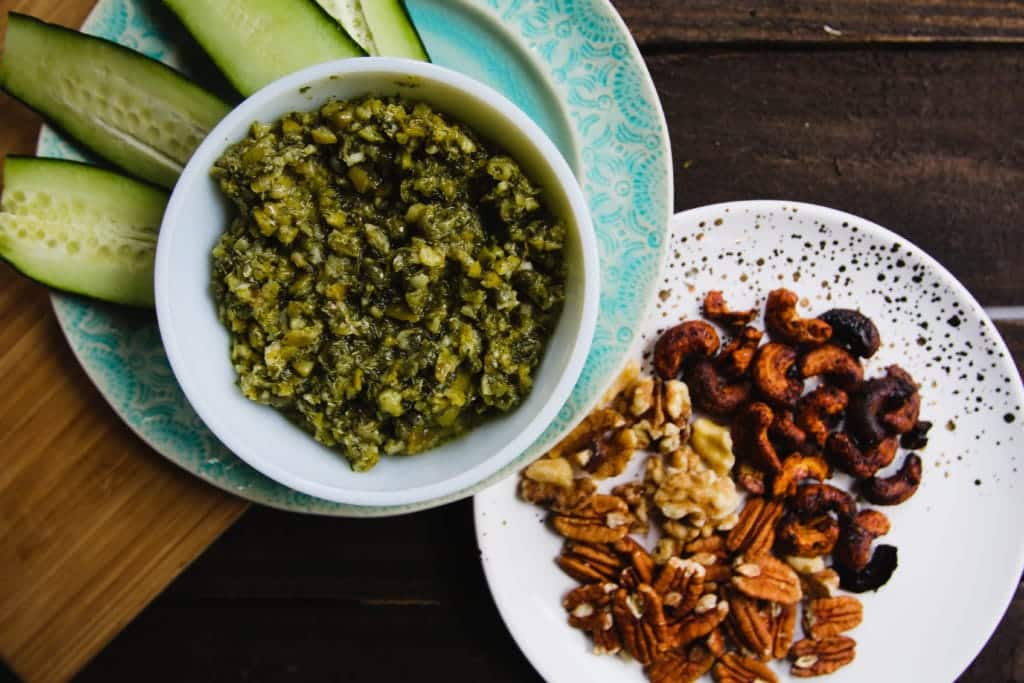 This olive tapenade is perfect for anyone who loves olives. It's insanely simple but packed full of flavor thanks to salty olives, fresh garlic, capers, parsley, and lemon juice. And it's paleo AND keto-friendly!
Sweet Options
Sweet Potato Waffle Hash Browns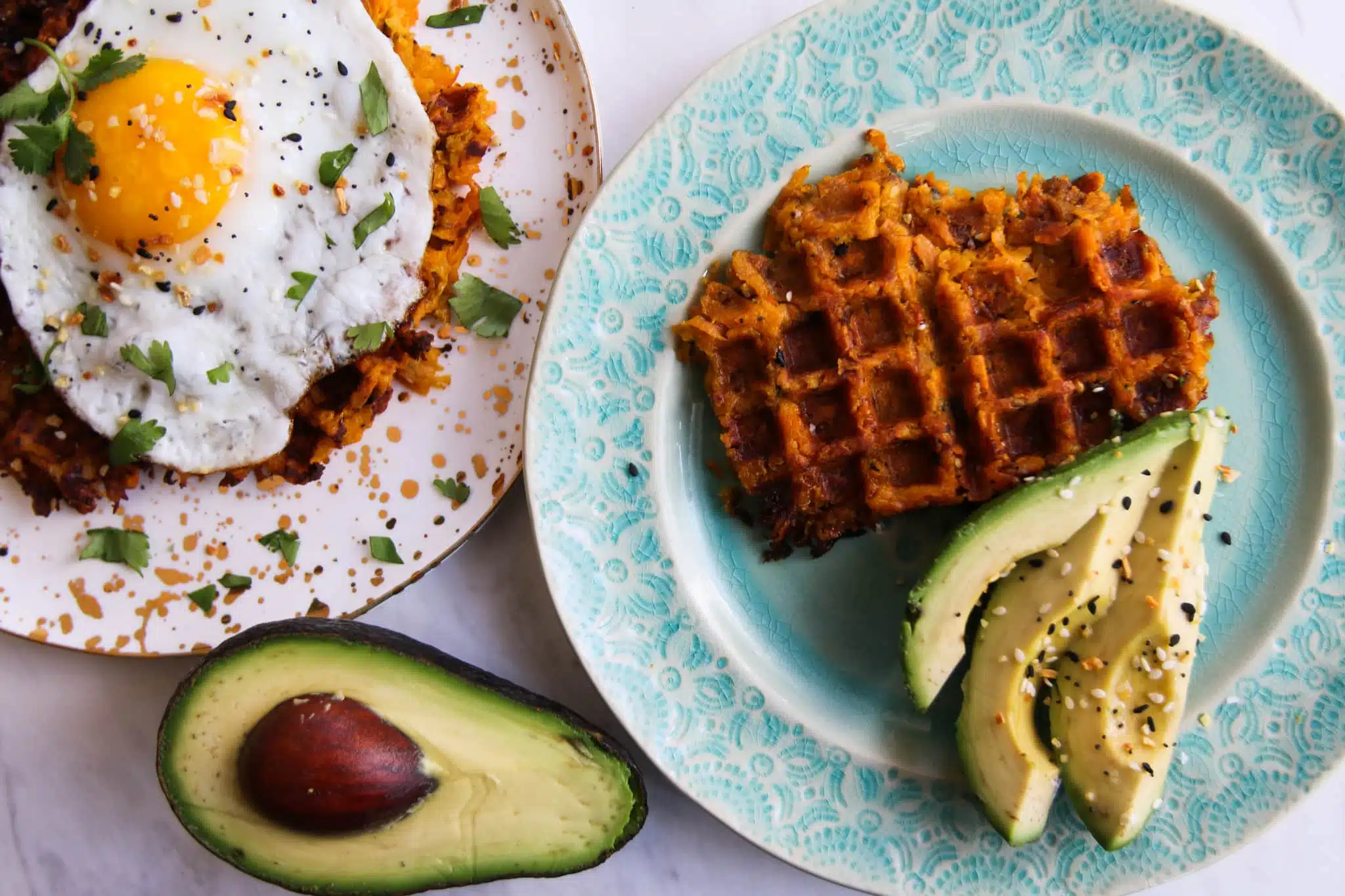 What's better than a waffle? You might say "nothing!", but I think this recipe might be. These sweet potato waffle hashed browns are everything that's great about breakfast. It's yummy, filling, sweet AND savory. Top it with an egg and it's got a healthy punch of protein.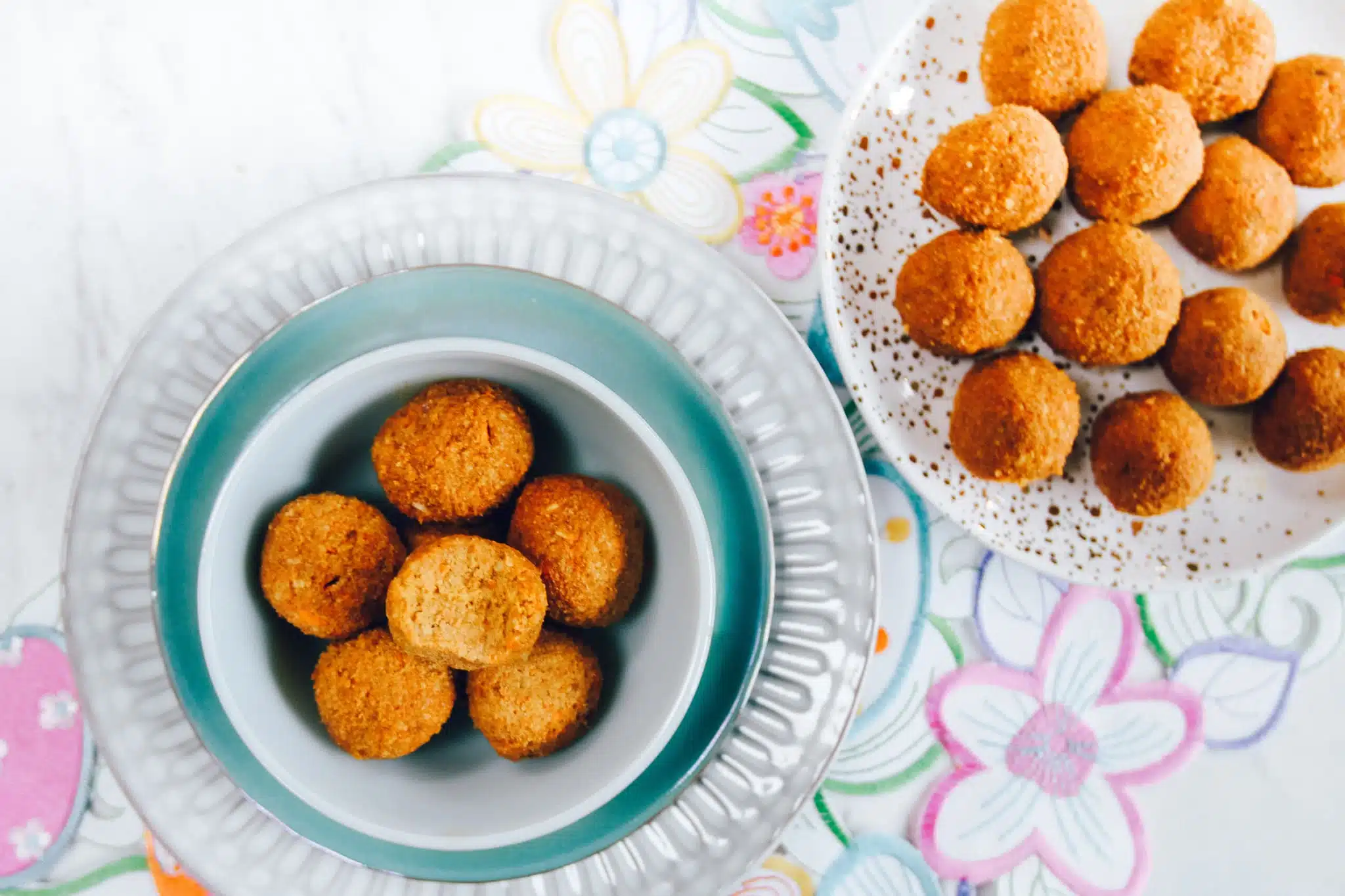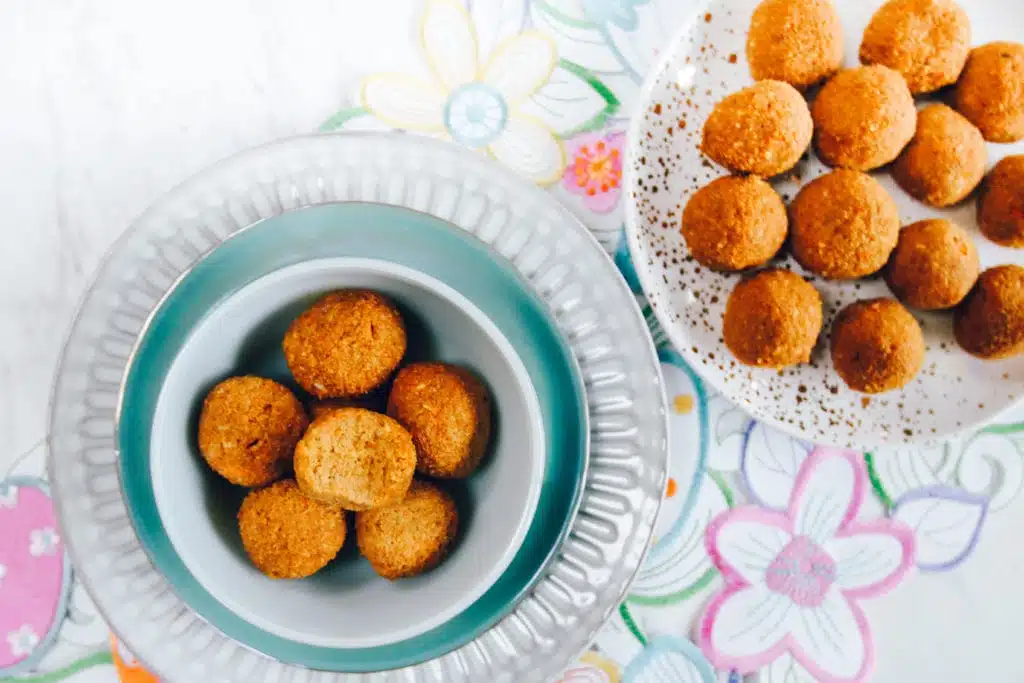 These paleo-friendly carrot cake bites are the perfect breakfast on the go or healthy snack option when you've got a little sweet tooth to satisfy.
The best part about this recipe, in my humble opinion, is that it requires no cooking. There's no need for your stove or oven – all you really need is a food processor and a refrigerator.
Almond Butter Banana Sweet Potato Toast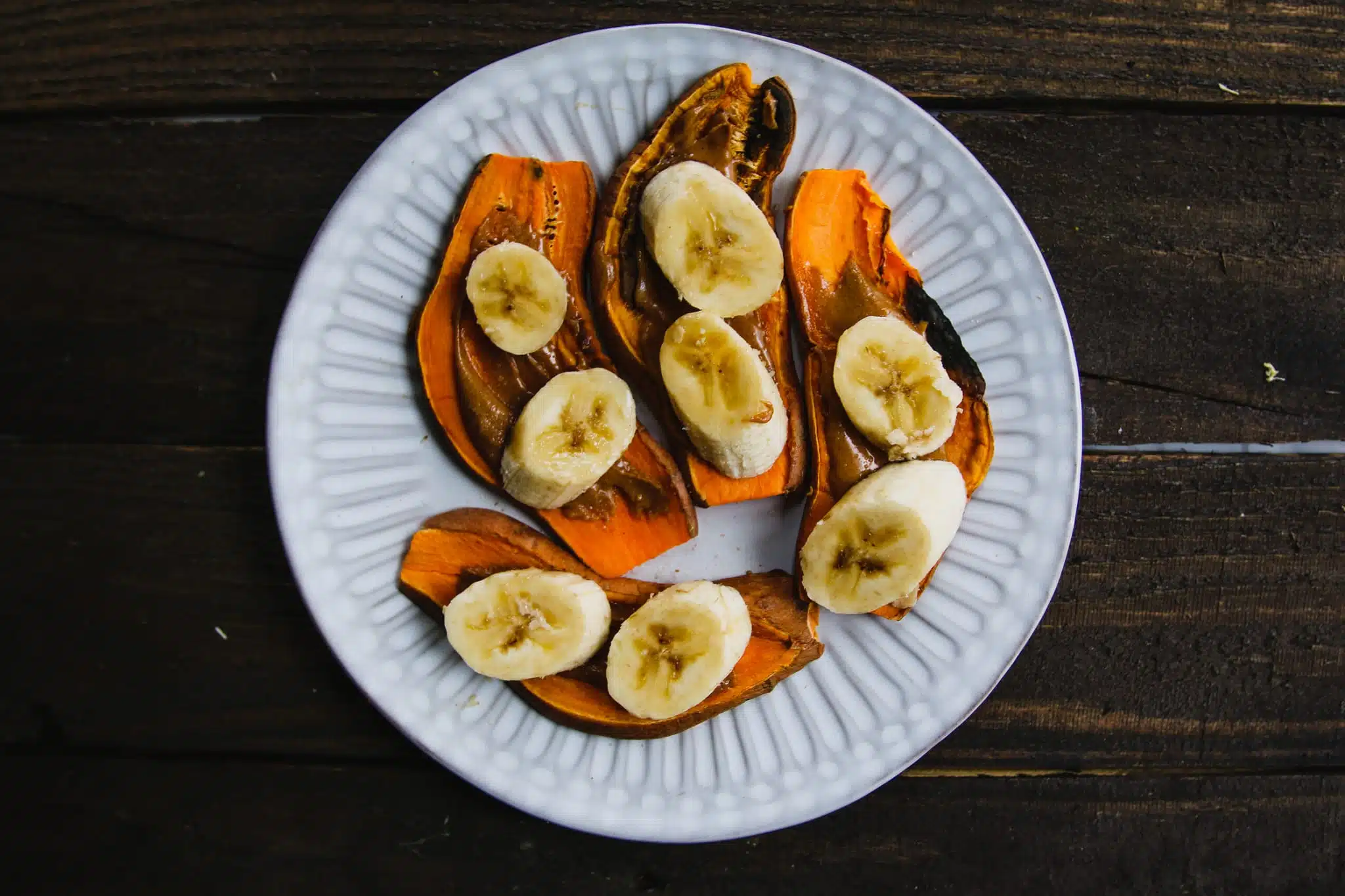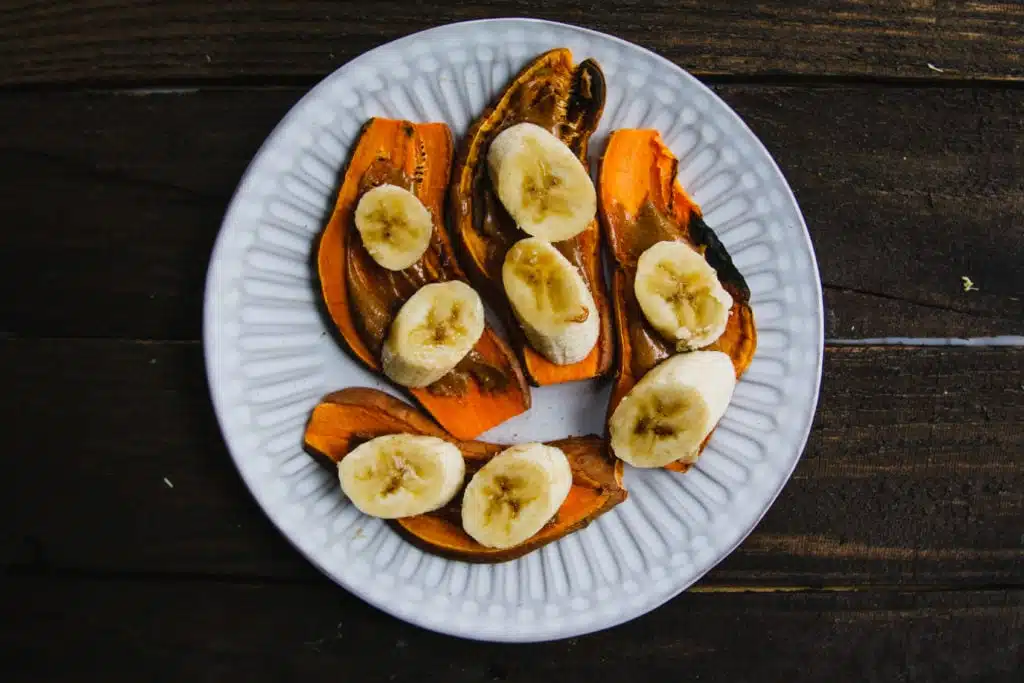 We already know that sweet potato is a bomb replacement for traditional French fries. Sweet potato noodles (using a spiralizer) are also delicious. (Don't believe me? Try this recipe from Love and Lemons.) But those orange starchy tubers also make a great replacement for a non-paleo morning staple – toast. This almond butter banana sweet potato toast is the paleo-friendly toast of your dreams.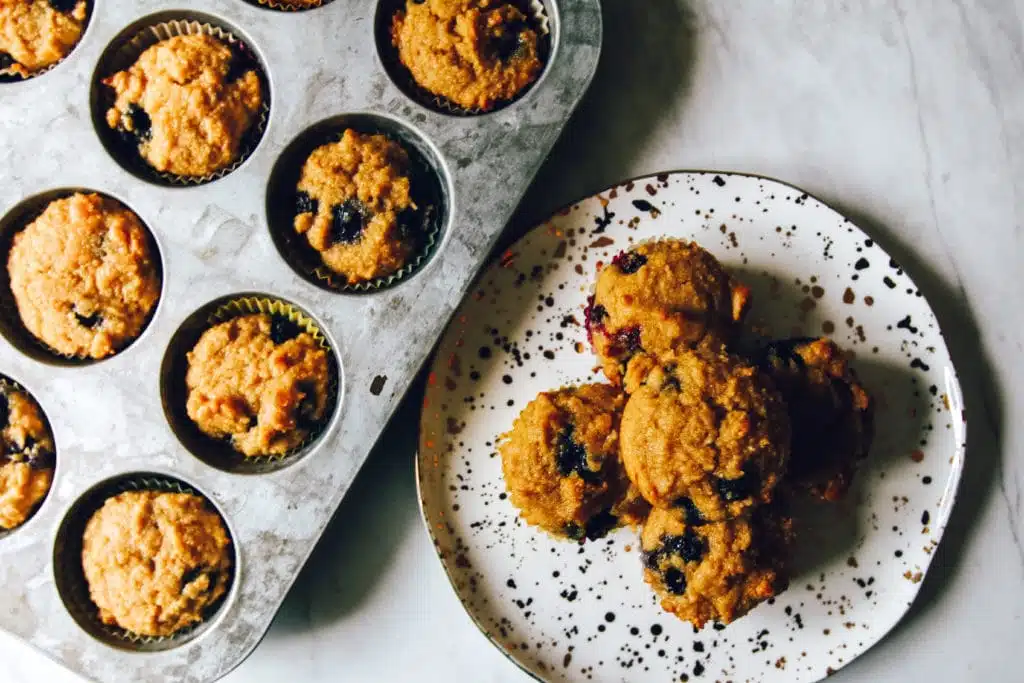 So – if you've been binging Bake Off and have been inspired put on your baking cap, I've got a recipe for you.
These paleo-friendly blueberry muffins will do the trick. They come together easily with almond flour, coconut sugar, coconut oil, and a whole lotta love.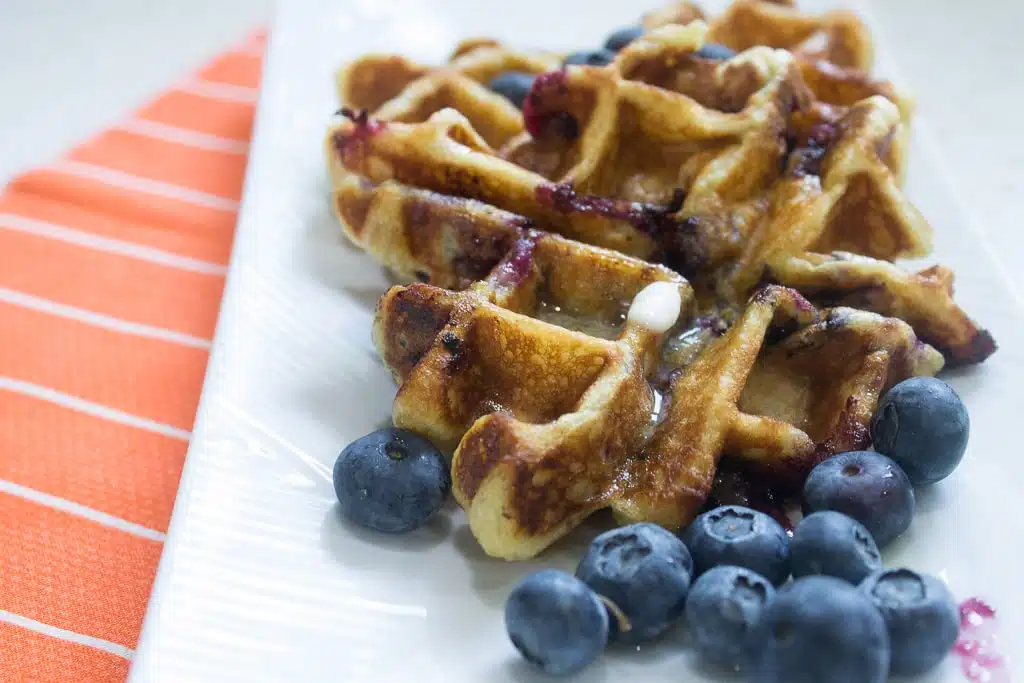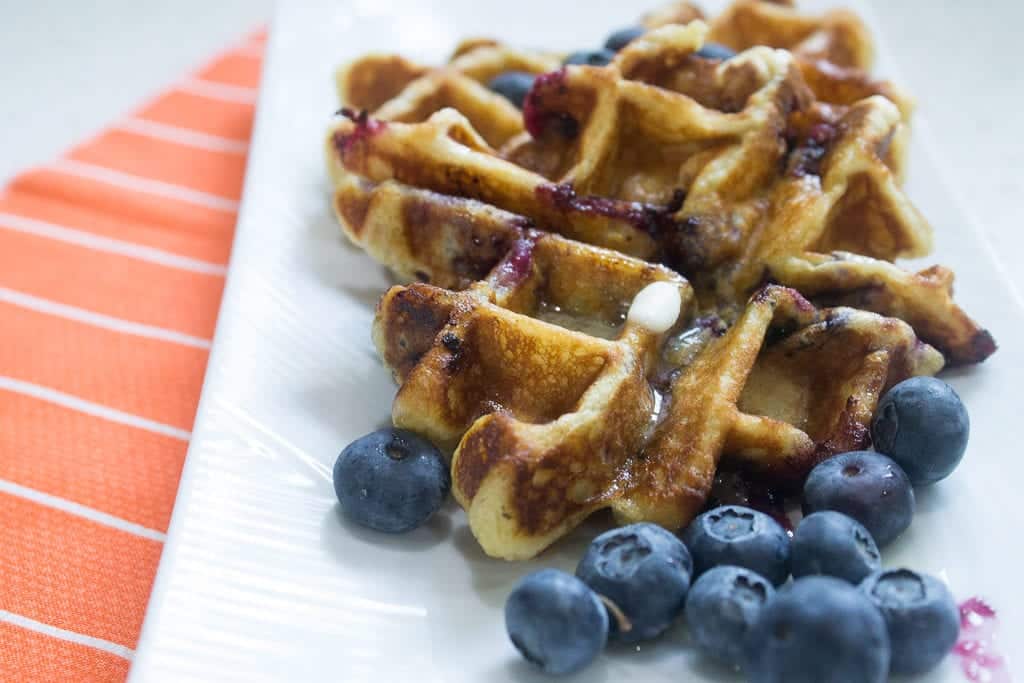 These keto blueberry waffles are *almost* too good to be true! But they are real, they're keto-friendly, and they're delicious!
This easy apple crisp is perfect for winter, and full of nutrients. Use your favorite apple here, and skip the peeling, as that's where the nutrients are.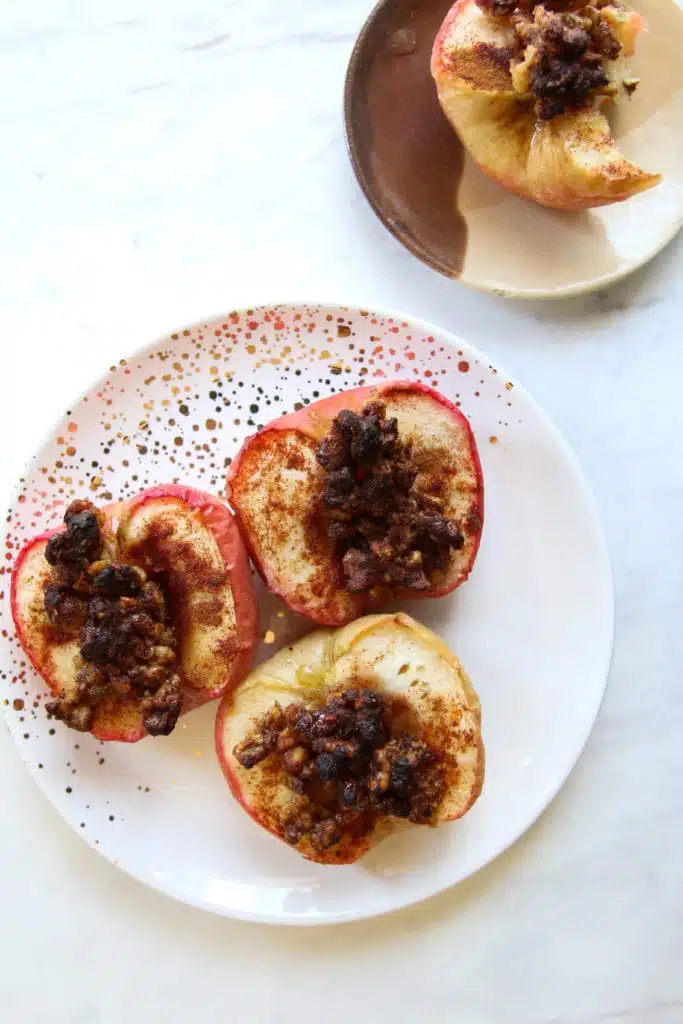 So few ingredients make a super healthy dessert. Perfect for chilly nights when you want a taste of fall without having to feel bad about it.
Savory Options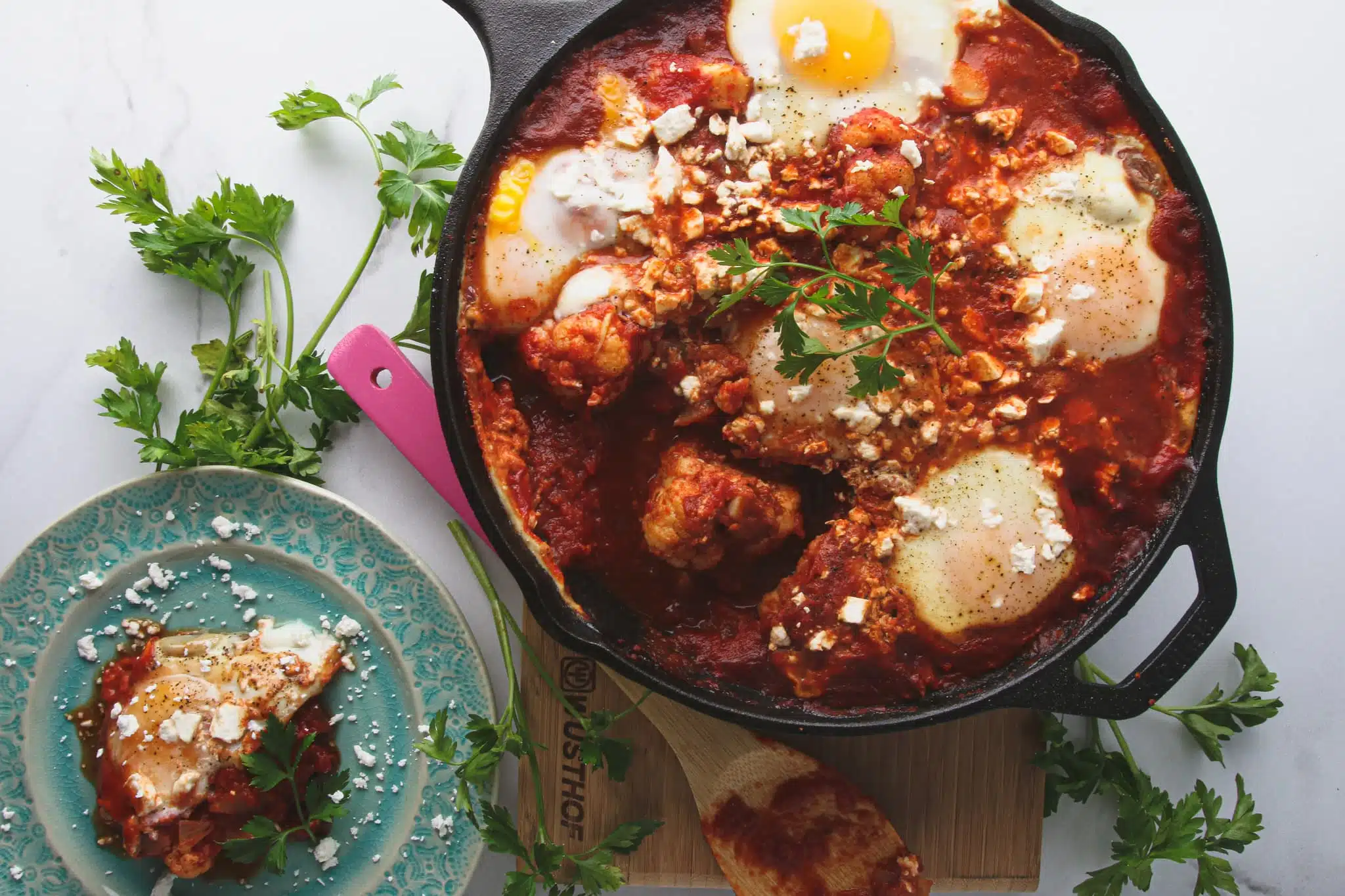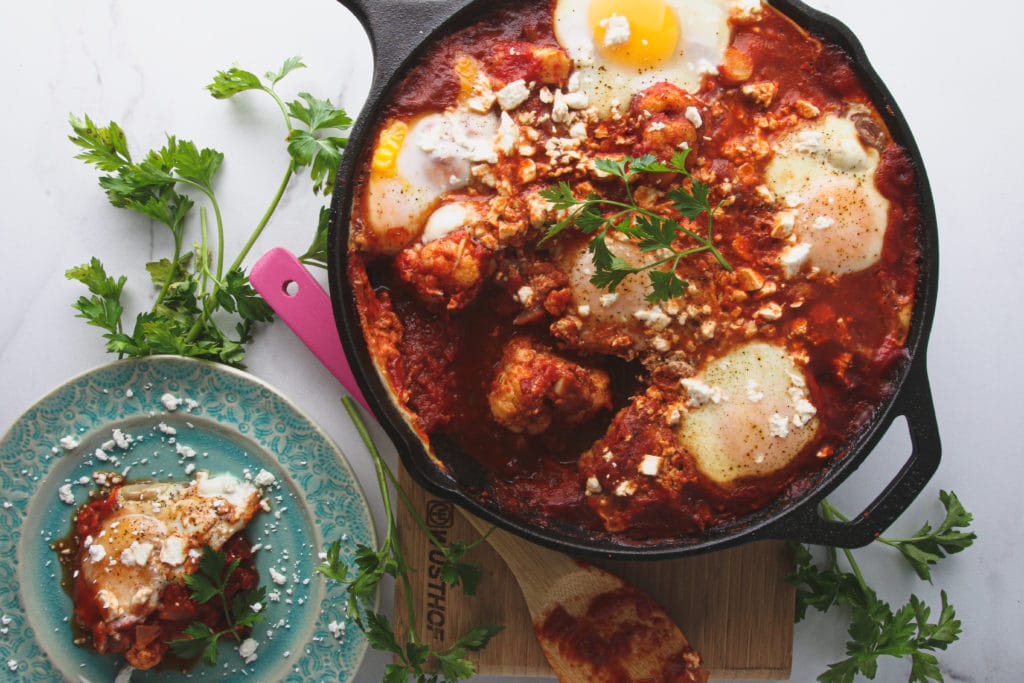 Shakshuka is THE dish to make when you want to impress. This version, with cauliflower, is hearty and filling. This is a great brunch recipe for guests that you want to leave feeling satisfied.
Brussels Sprout Hash with Fried Eggs
Bacon and Brussels sprouts are the perfect accompaniment to your fried eggs. This healthy meal is perfect for keeping you fueled all morning long.
You can't go wrong with a good steak and eggs. This one is spicy and delicious. This is the perfect paleo breakfast or dinner recipe. Add some avocado or even guacamole for a creamy side. This recipe would also go great with roasted asparagus. You'll love this filling meal!
Curried Chicken with Poached Eggs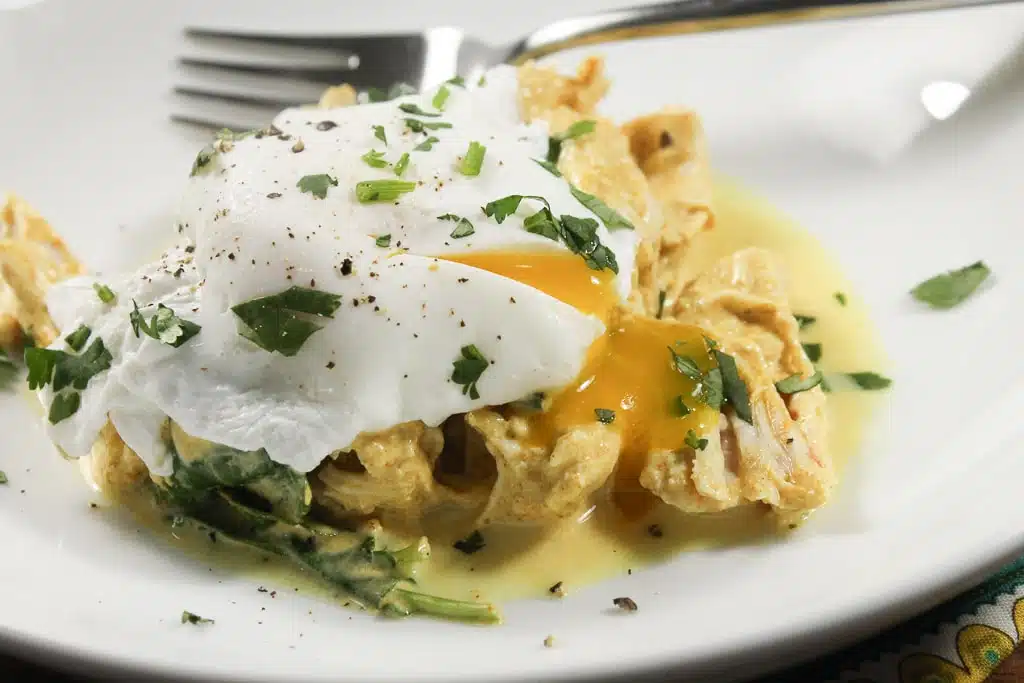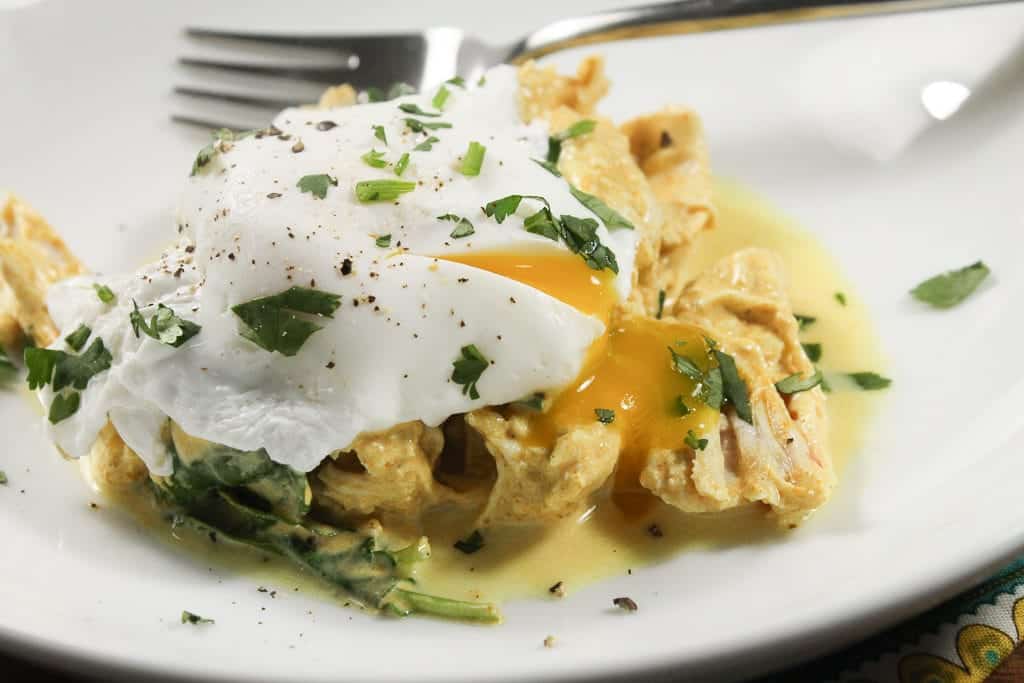 Do you think curry is only for dinner? Don't be fooled! It can make a delicious breakfast as well.
And anytime I can utilize leftovers in the morning, I'm all for it. The less work I have to do as I'm trying to get to work – the better. That's why this recipe is such a gem. Leftover shredded chicken gets a makeover in this simple and delicious breakfast.
Eggs Benedict with Mushroom Hollandaise
Eggs Benedict makes for a delicious breakfast, though the recipe takes a little extra effort. Mushrooms are added into the hollandaise to introduce more earthiness and bulk to the meal. Keep an eye on the hollandaise while you're whisking, so that it does not get too warm and scramble the eggs. Serve with a side of roasted asparagus.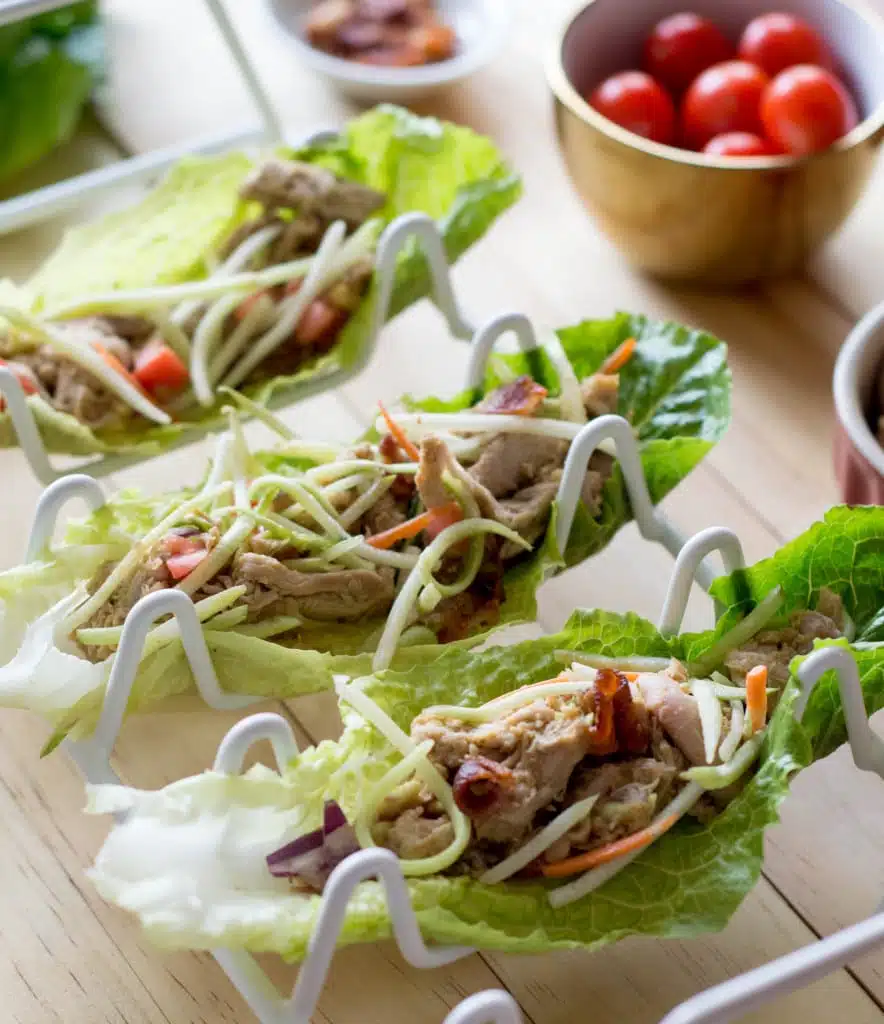 This taco bar is a fun way to make your dinner a social experience. Make it even better with unique and fun toppings. You can add even more spice to these by adding some crushed red pepper flake. Better yet, let your guests decide, by adding red chilies or pepper flake to your topping bar. This recipes reminds you that even though you follow a paleo lifestyle, you don't have to give up the fun traditions you used to enjoy!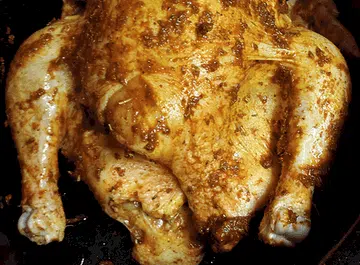 Fancy does not mean complicated when dealing with the "secret ingredient" in this recipe, a Crock-Pot! Whether you want to create a fancy atmosphere or just need to throw something together quickly, this recipe is perfect for dinner for two.
Download Your FREE Paleo Starter Kit Today!
3-Day Paleo Diet Meal Plan
Comprehensive Paleo Diet Shopping List
5 of Our Favorite Paleo Diet Recipes