Chicken – it's quite the versatile protein source. You can bake it, grill it, pan-fry it, Instant Pot it, pair it with veggies, eat it on its own, slather it in almond butter (am I the only one that does that?!)…the possibilities are endless.
But, if you're like me, you're always looking for ways to spice it up. The same baked chicken recipe can get old after weeks and weeks.
One of the most frequent questions we get is how to make chicken more "interesting." So – this blog post is going to help solve that problem.
Here are 10 of our favorite chicken recipes (in no particular order) from the recipe archives. Do you have a favorite we've left out. Comment and let us know!
Mmmm, toasted cashews, especially in this cashew chicken recipe are delicious! This recipe combines so many flavors that are all brought together with the cashews.
I don't know about you, but plain chicken gets boring after a while. This cashew chicken recipe offers a different twist on your regular chicken meals.
This is a classic Paleo-style meal, served by itself. There's no need for rice here, it can stand on its own in taste and satisfaction. Adding the chopped green onions at the end gives it a fresh zest that brings out the rest of the flavors on the plate. Enjoy!
This recipe is one that will please many palates at your next summer barbecue. With simple ingredients and minimal prep time, you can spend less time grilling and more time soaking up the sun with your guests.
A note about homemade marinades – many people are intimidated to make their own marinades, and would rather opt for a store bought version. If I have learned one thing while following the Paleo diet, though, it's that making your own is so much better.
Not only is the taste improved, but you control the quality of every single ingredient that goes into it. When you make your own, you dictate the quality of the oil, the amount and type of fresh herbs you'd like, and the amount of salt you use. You can make the marinade as suited to your taste buds as you'd like.
Not only that, but it literally takes a few minutes (tops) to throw together. And you can double or triple the batch for recipes going forward.
Not convinced yet? Just give it a try with this recipe and see if your mind is changed.
With a flavorful marinade, these easy chicken skewers are sure to be a big hit at your next backyard barbecue. Use in season veggies for best flavor and nutrition.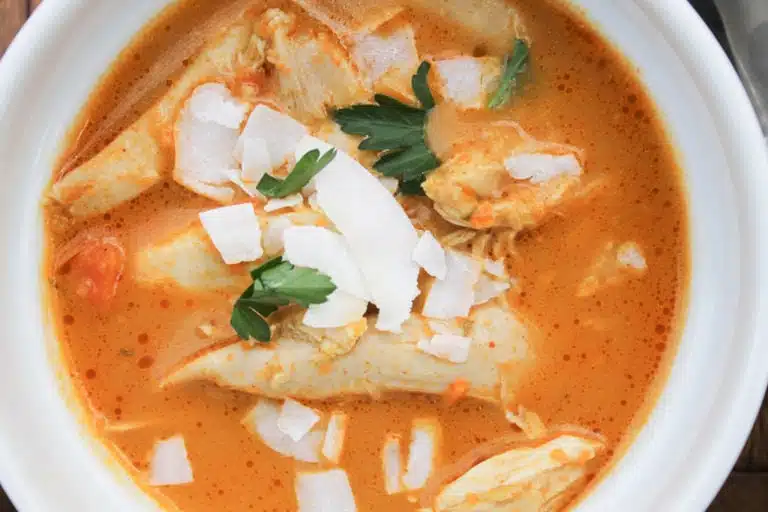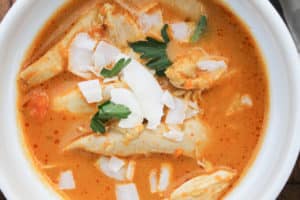 This spicy and flavorful soup is an easy way to use up leftover chicken, and makes a hearty meal. You can easily substitute shrimp for a change of pace.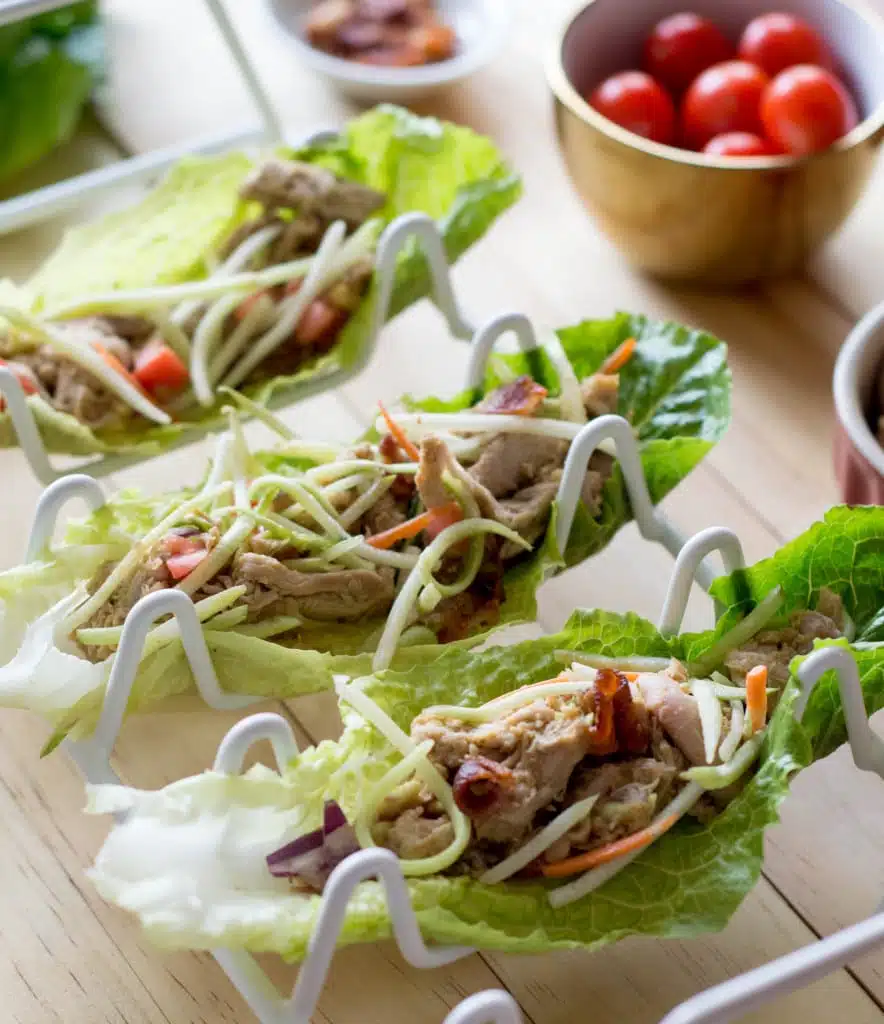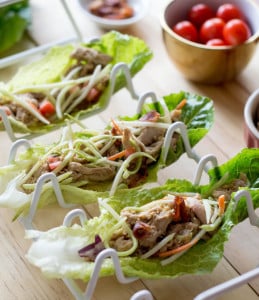 Invite your friends over for a paleo friendly taco Tuesday they won't forget! This taco bar is a fun way to make your dinner a social experience. Make it even better with unique and fun toppings.
You can add even more spice to these by adding some crushed red pepper flake. Better yet, let your guests decide, by adding red chilies or pepper flake to your topping bar.
This recipes reminds you that even though you follow a paleo lifestyle, you don't have to give up the fun traditions you used to enjoy!
No one seems to know what is about with chicken and nuts that they seem to go perfectly together. Other than the usual pork with peanuts, chicken and nuts surely gets the same natural pairing. Almond Chicken is one good example.
If you are looking forward what to cook after a long and busy week, the sweet and tangy flavor and crunchy almond breading of this easy chicken dish makes a perfect weeknight meal with your friends and family.
You can serve this on its own as a side dish or over rice with your favorite green vegetable for a healthy and filling meal. Quick and easy recipe, enjoy!
Great as a pretty appetizer when hosting guests, or perfect to pack for a cold lunch, these chicken poppers can easily be made when you're traveling. Simply stop at a grocery for the ingredients and mix them up in your hotel room.
Note: This recipe is primal, not paleo.
This recipe is a simple but tasty way to prepare chicken using ingredients that you probably already have on hand.
It is a great go-to meal for weeknight dinners. Simply make the marinade the night before and the only thing left to do the next day is to put the chicken on the grill.
For the best flavor, use fresh herbs. The rosemary could be switched out for fresh thyme or oregano – whatever is available.
This colorful dish incorporates lots of veggies to make sure that your body stays nourished with plenty of vitamins and minerals. The creamy coconut milk adds a bit of comfort that is great on a fall afternoon for a rich indulgence. What a great way to make chicken and vegetables interesting again!
This chicken salad will become a "go-to" paleo lunch for you and your family. It can even be made with left over chicken.
If you want your salad spicy, add some crushed red pepper flake or cayenne pepper when you season it at the end. Using chicken thighs makes this salad taste almost decadent, however it can be made with shredded chicken breasts as well.
Now you don't have to miss out of creamy chicken salad at your next backyard picnic. Enjoy!
Peri peri is an African spice that is popularly used for seasoning meat – in this case chicken. It is hot but not overpowering.
It brings a lot of delicious seasoning to an otherwise simple meal. Serve the chicken alongside grilled vegetable kabobs for a well-rounded dinner that's bursting with flavor.
These are some of our favorite ways to spice up your chicken. What's your favorite way to eat chicken? Let us know!
Download Your FREE Paleo Starter Kit Today!
3-Day Paleo Diet Meal Plan
Comprehensive Paleo Diet Shopping List
5 of Our Favorite Paleo Diet Recipes