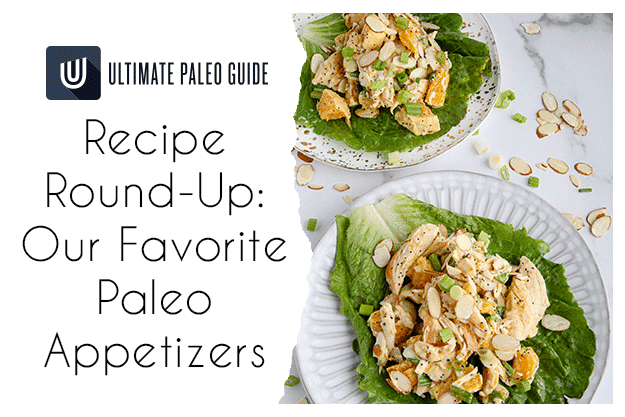 The holidays may be over, but that doesn't mean gatherings with friends and families have to end. With the new year and many people trying to stick to their resolutions, now is the perfect time to try healthier versions of your favorite dishes – like these paleo appetizers!
Only 38% of those who have a new year's resolution are still sticking to them. In order to beat the odds, you can try some alternatives of your favorite recipes with your loved ones.
That being said, we have come up with a list of our favorite paleo appetizers that are sure to be a hit at any party! Planning a Super Bowl party but don't want to max out on fried foods?
Don't worry, because we got you. 
Deviled eggs are the ultimate potluck food. I can't think of one family gathering that involved food that I've been to that hasn't included these delicacies. They're usually made by my grandma – and they are THE best.
But, unfortunately, for our paleo or dairy-free friends, deviled eggs are off the menu. Such a shame because they are so dang delicious, in my opinion. Here's some good news for the day though – you don't have to miss out on deviled eggs if you follow this recipe.
Instead of using the egg yolk and mayo, this version uses creamy avocado and tomato and onion to spice it up. It's a little like a Mexican spin on the traditional deviled egg.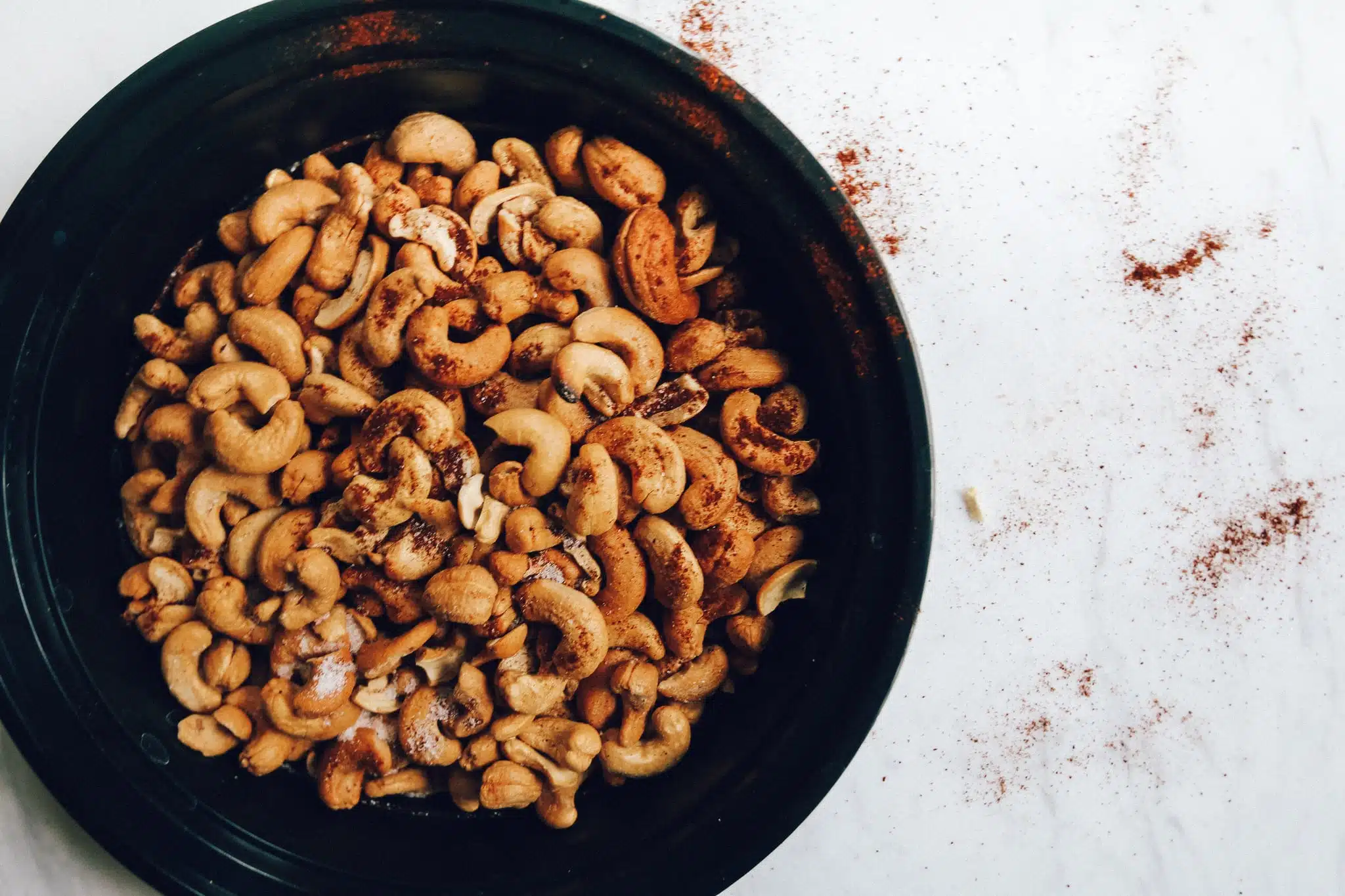 Ready to spice things up in your life? These chili roasted cashews will most definitely do the trick. Sure, regular raw almonds or cashews are great. Just pop a few in your mouth when you're feeling a bit hungry and you're good to go. They pack some healthy fats and a bit of protein. And it's easy as can be.
Let's be honest – pesto is downright delicious. It's fresh, satisfyingly fatty, and oh-so-garlicky. Traditional pesto recipes call for cheese. Fortunately, for all of us reading this blog, we don't *need* cheese to make a delicious pesto.
Since dairy is not considered paleo-friendly, we might not be able to eat pesto out at a restaurant if we follow the paleo guidelines strictly. But we can make a downright delicious version right at home – without the cheese. Yay!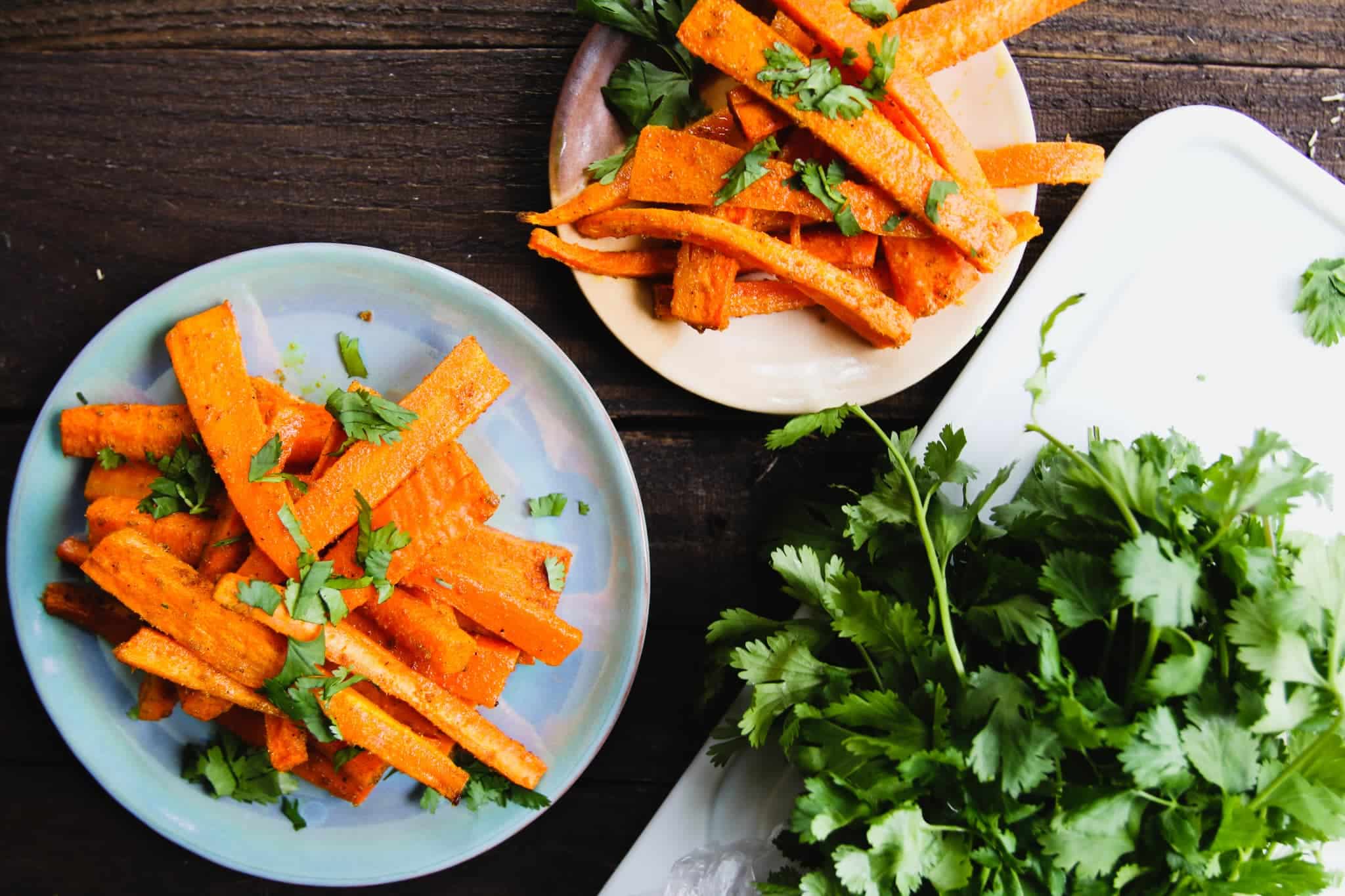 You've heard of sweet potato fries, but have you ever had carrot fries? If not, you're about to be pleasantly surprised! Now, the sweet potato make a great replacement for white potatoes when it comes to fries. But the carrot is another way to spice it up even more.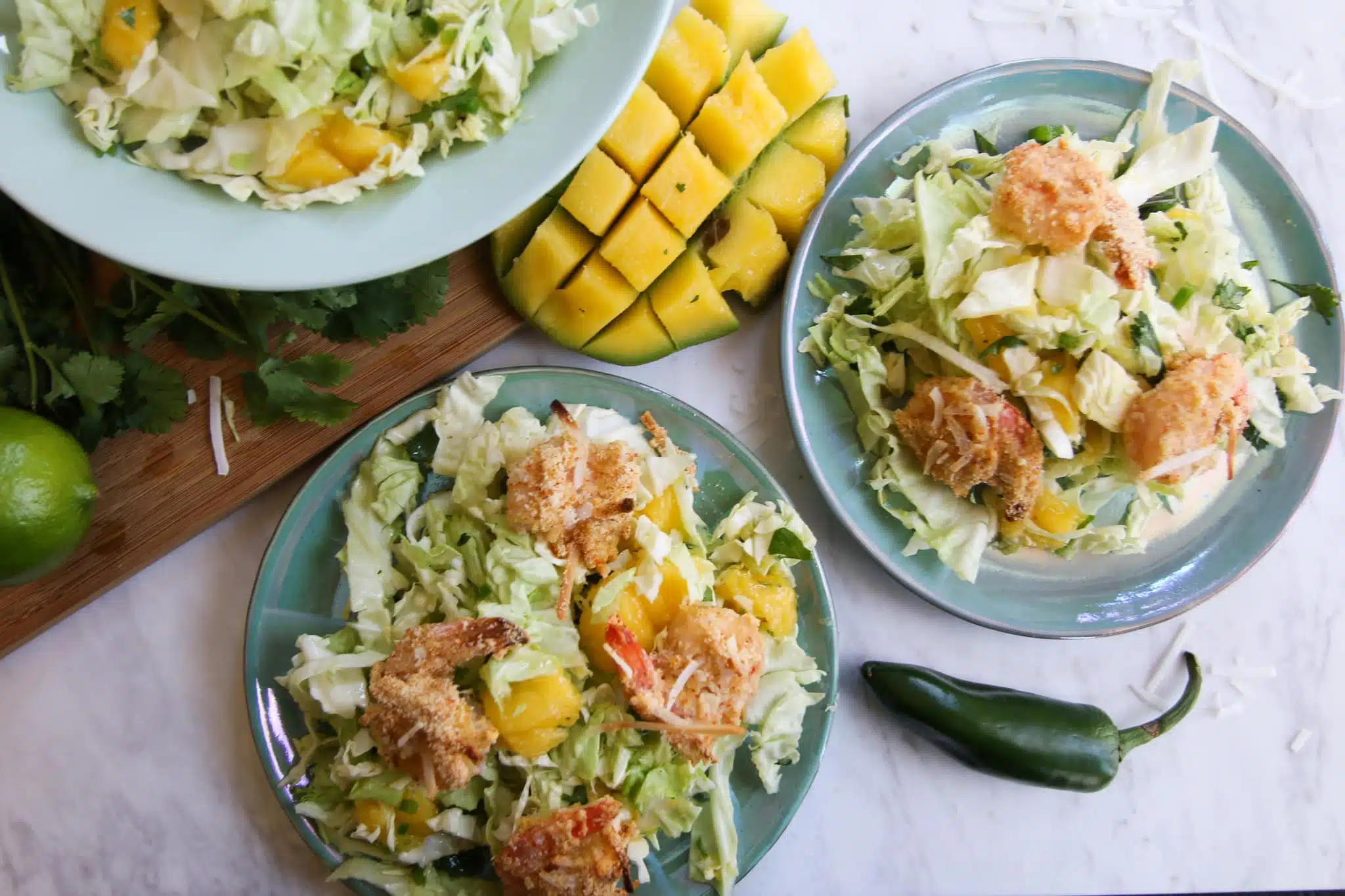 Coconut and mango – one of my favorite combinations. Throw in some shrimp and a bit of spice from a jalapeño and this Coconut Shrimp with Mango Slaw brings all the flavors to make it a favorite.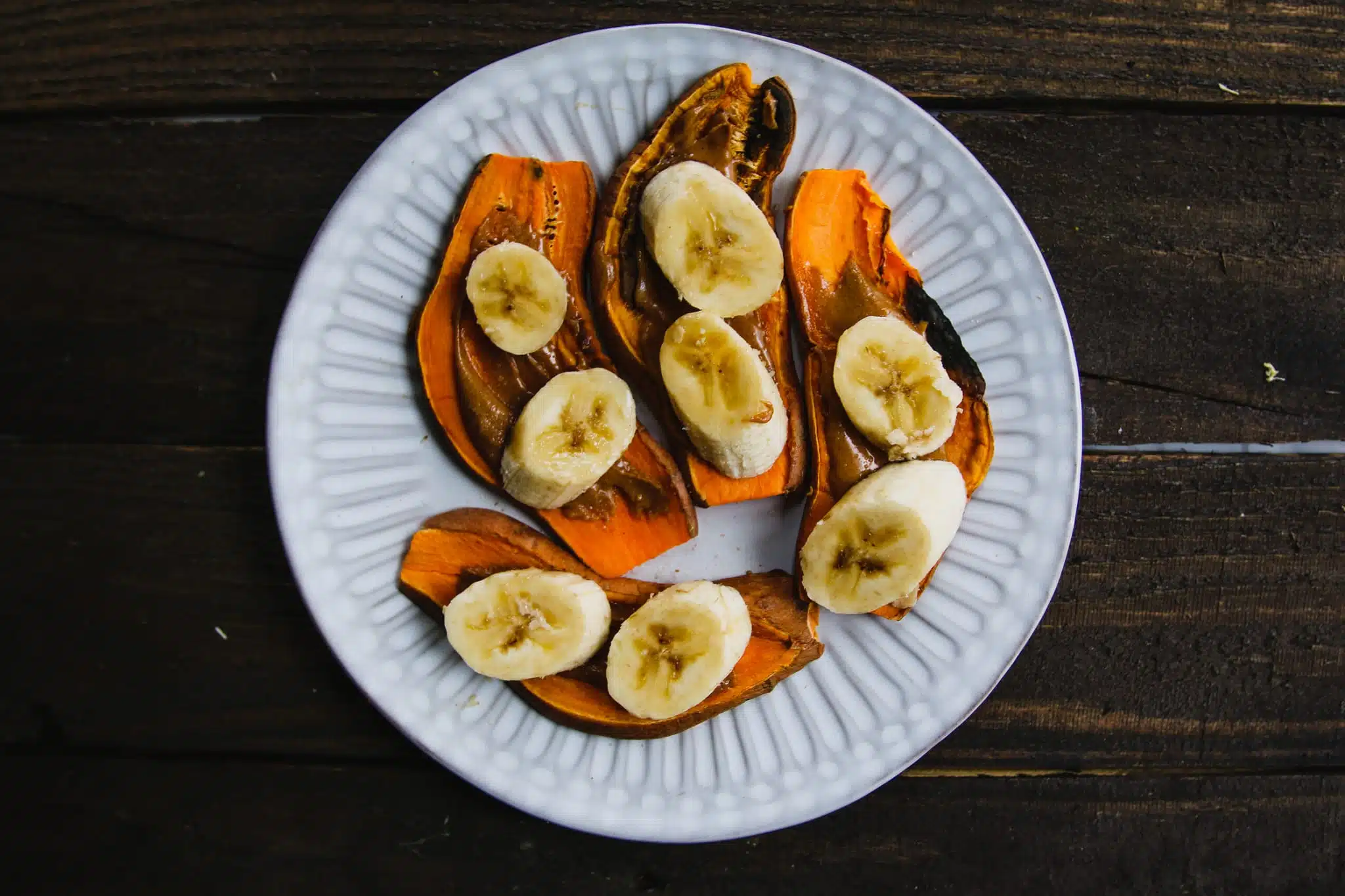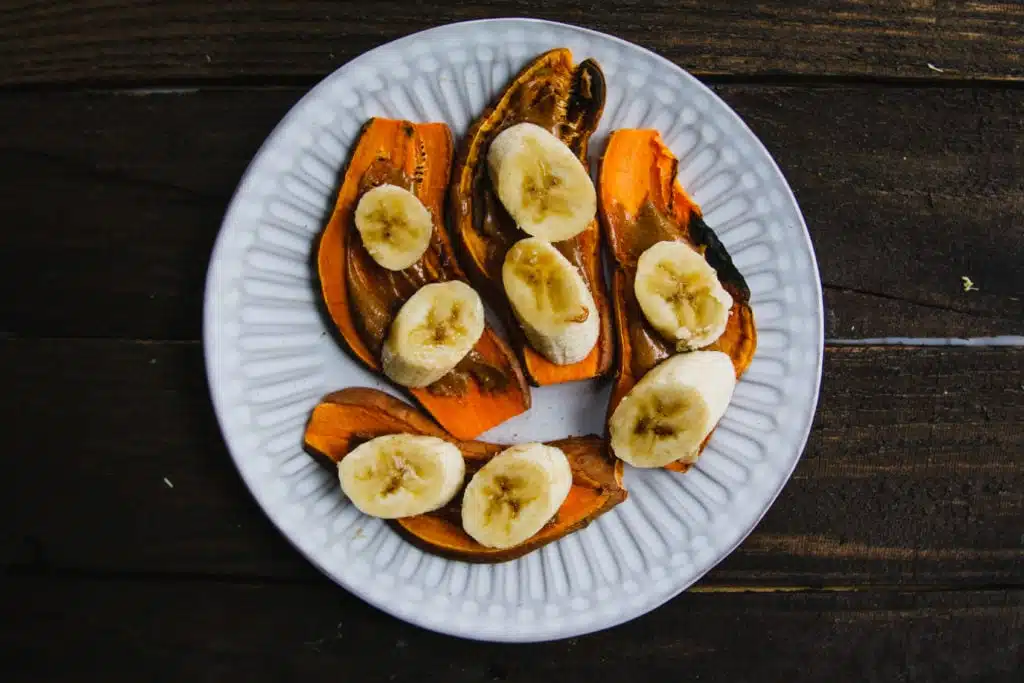 This recipe uses bananas + almond butter because that combination is CLASSIC. But you could go crazy with toppings – whatever you think sounds great. The only other piece of advice I'd have for you is to let the sweet potato toast slices cool off before you smother it in almond butter. You don't want the almond butter and bananas to melt and slide off.
Egg salad is an easy, high protein recipe you can whip up. Healthy protein and high quality fats make the perfect meal. It's also super portable — pack your egg salad and avocado and then assemble right when you're ready to eat.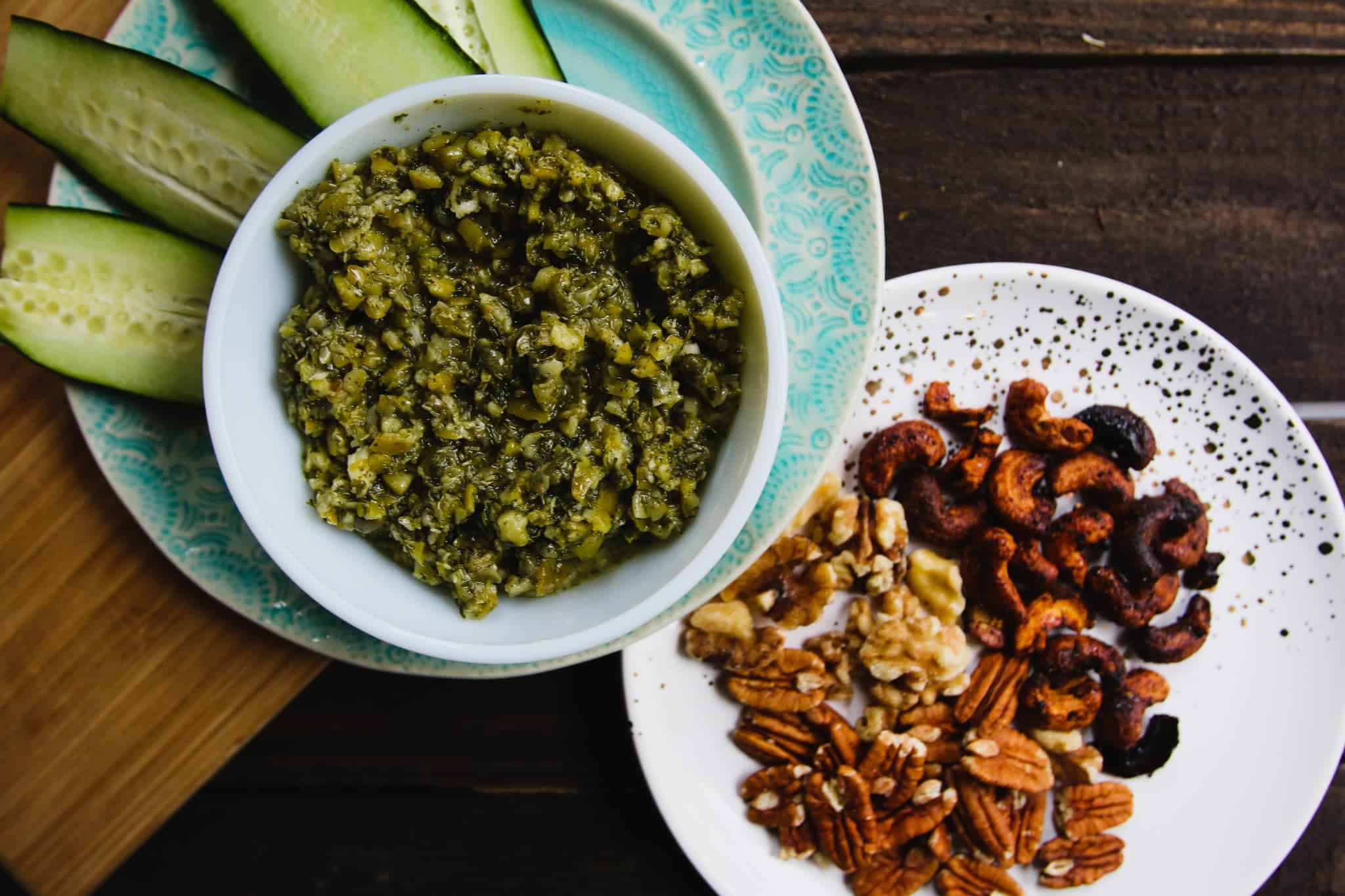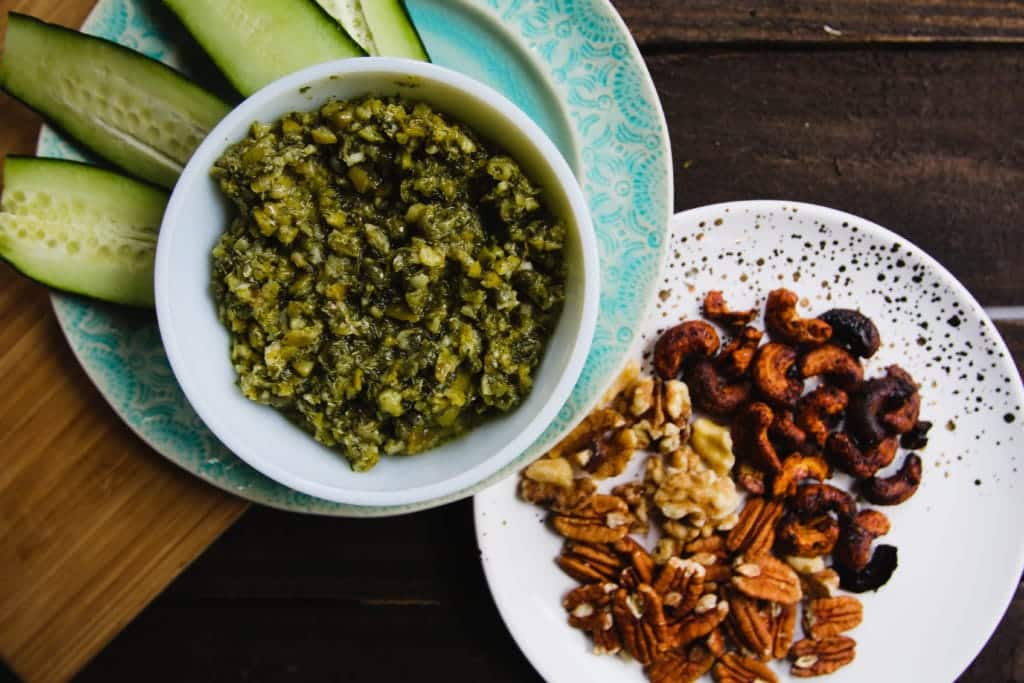 This olive tapenade is perfect for anyone who loves olives. It's insanely simple but packed full of flavor thanks to salty olives, fresh garlic, capers, parsley, and lemon juice. And it's paleo AND keto-friendly! Sounds pretty great, right?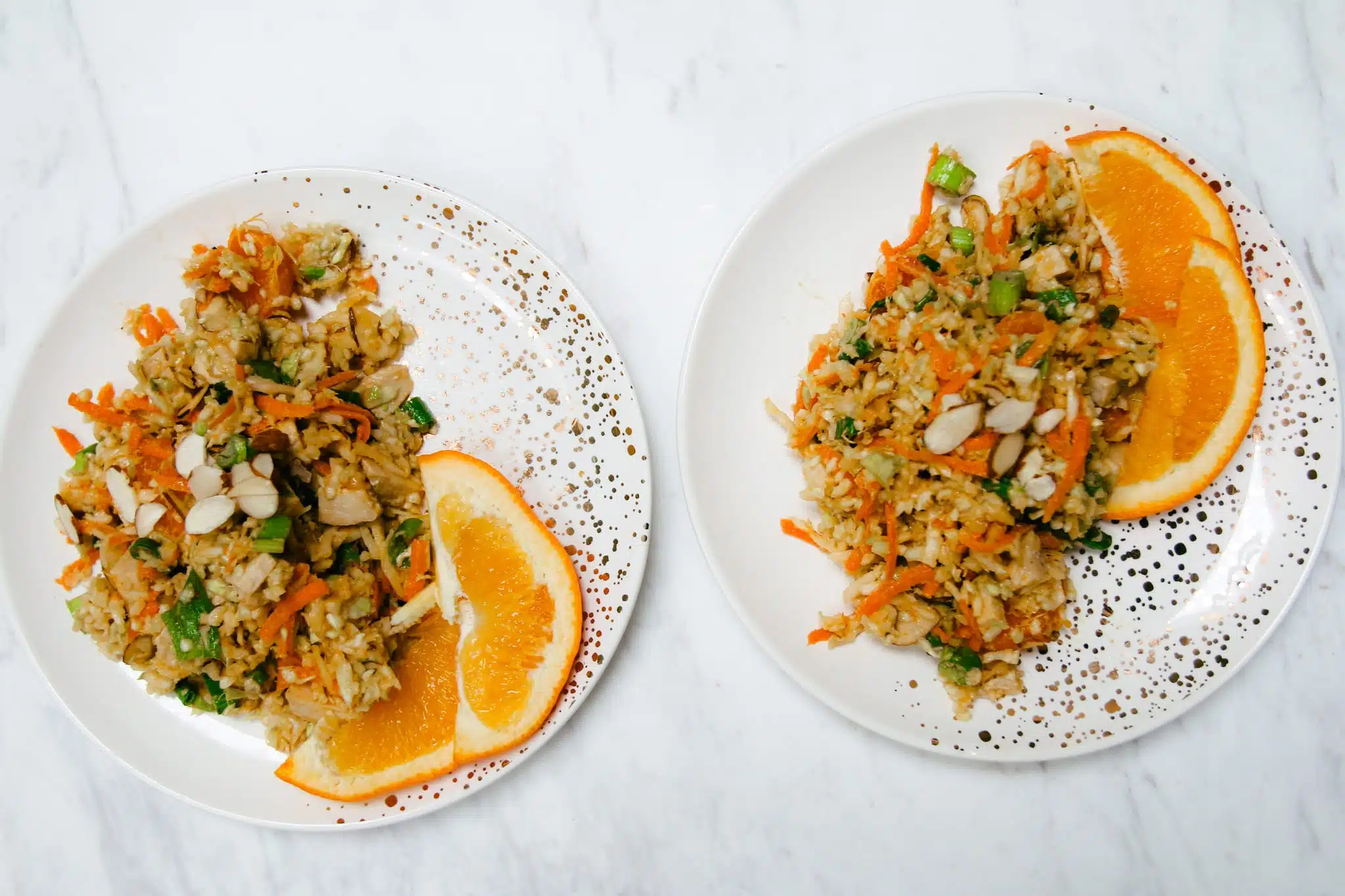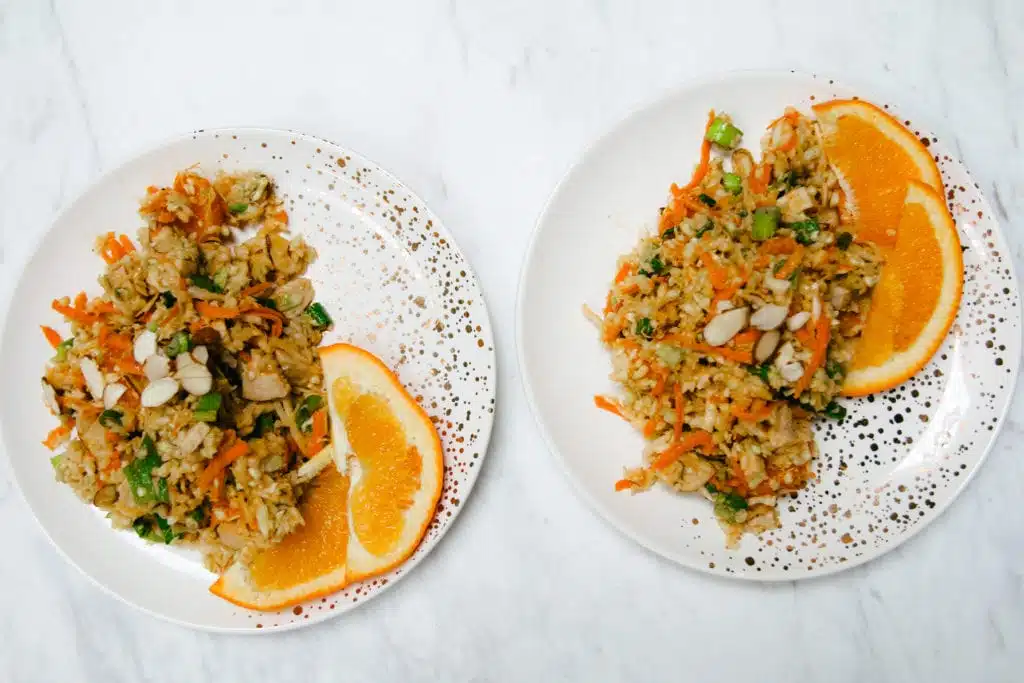 Hopefully you know this now, but in case you don't…I'm here to tell you – salads don't have to be bland and boring! This chopped chicken salad with a satisfying and flavorful sesame almond dressing is a prime example. This salad also comes in clutch when you have a craving for some classic Asian flavors. But your local Chinese takeout joint probably doesn't offer the healthiest choices. As good as lo mein sounds, we can all agree that the quality of ingredients usually isn't that high. So whip this up and satisfy all your cravings. Without sacrificing quality.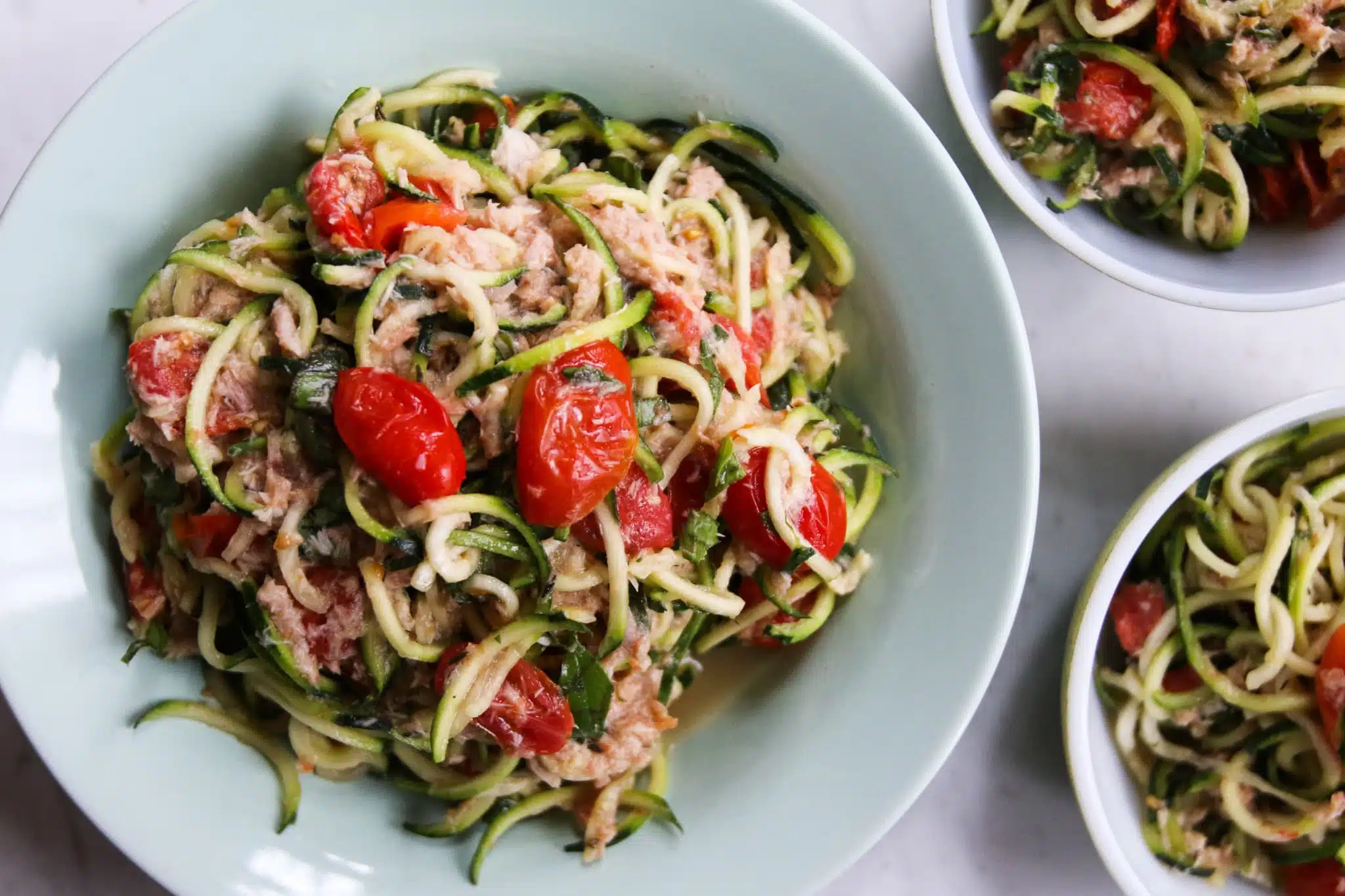 This is a perfect example of a summertime meal. It's light, it's fresh, it's full of seasonal flavor. This roasted tomato and tuna zoodle recipe will have you basking in all that amazing summertime deliciousness.
If you're a pasta lover, zoodles are the way to go. You can get that pasta fix without all of the carbs. And luckily for you – we've got a bunch of zoodle recipes on the blog. Shrimp basil zoodles, zoodles and cauliflower garlic cream sauce, and Instant Pot pork and noodles just to name a few.
If you liked this article, check out these others:
Recipe Roundup: Paleo Condiments
Download Your FREE Paleo Starter Kit Today!
3-Day Paleo Diet Meal Plan
Comprehensive Paleo Diet Shopping List
5 of Our Favorite Paleo Diet Recipes