The lights are up. The trees are decorated. The family traditions are in full swing. The parties are often.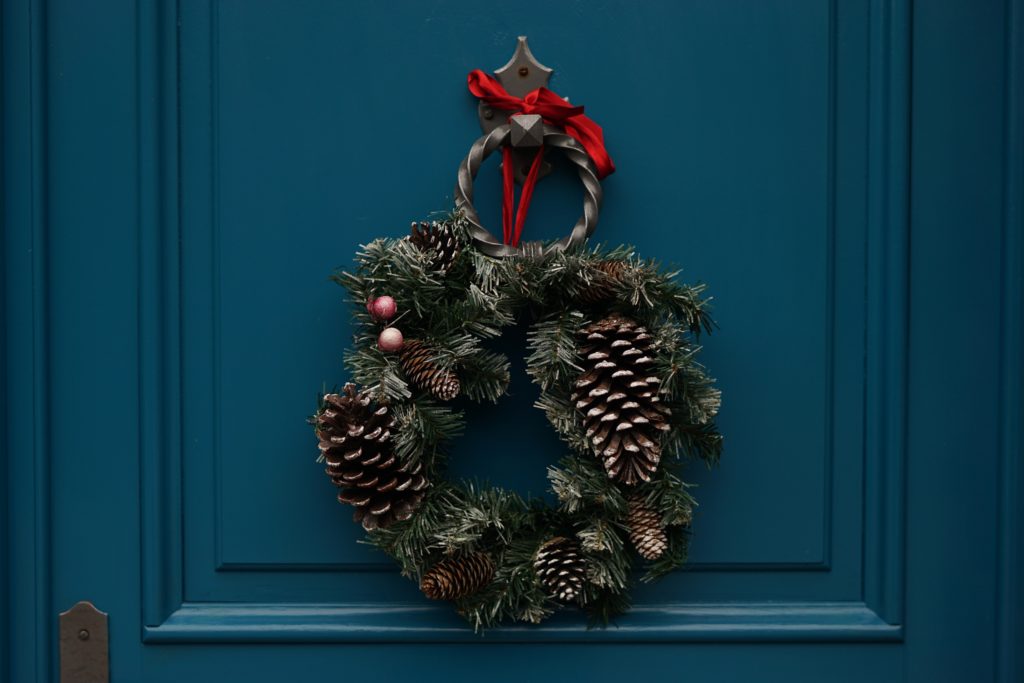 It's official – the holidays are here! It's the most wonderful time of the year.
I have always loved this time of the year. I know there's a lot going on in the world, and sometimes it can feel trivial, or even insensitive, to celebrate when there's a world of turmoil out there.
But I believe, when the world feels that way, it's even more important that we choose to celebrate and surround ourselves with people, spaces, music, and food that we love.
That's just my two cents 🙂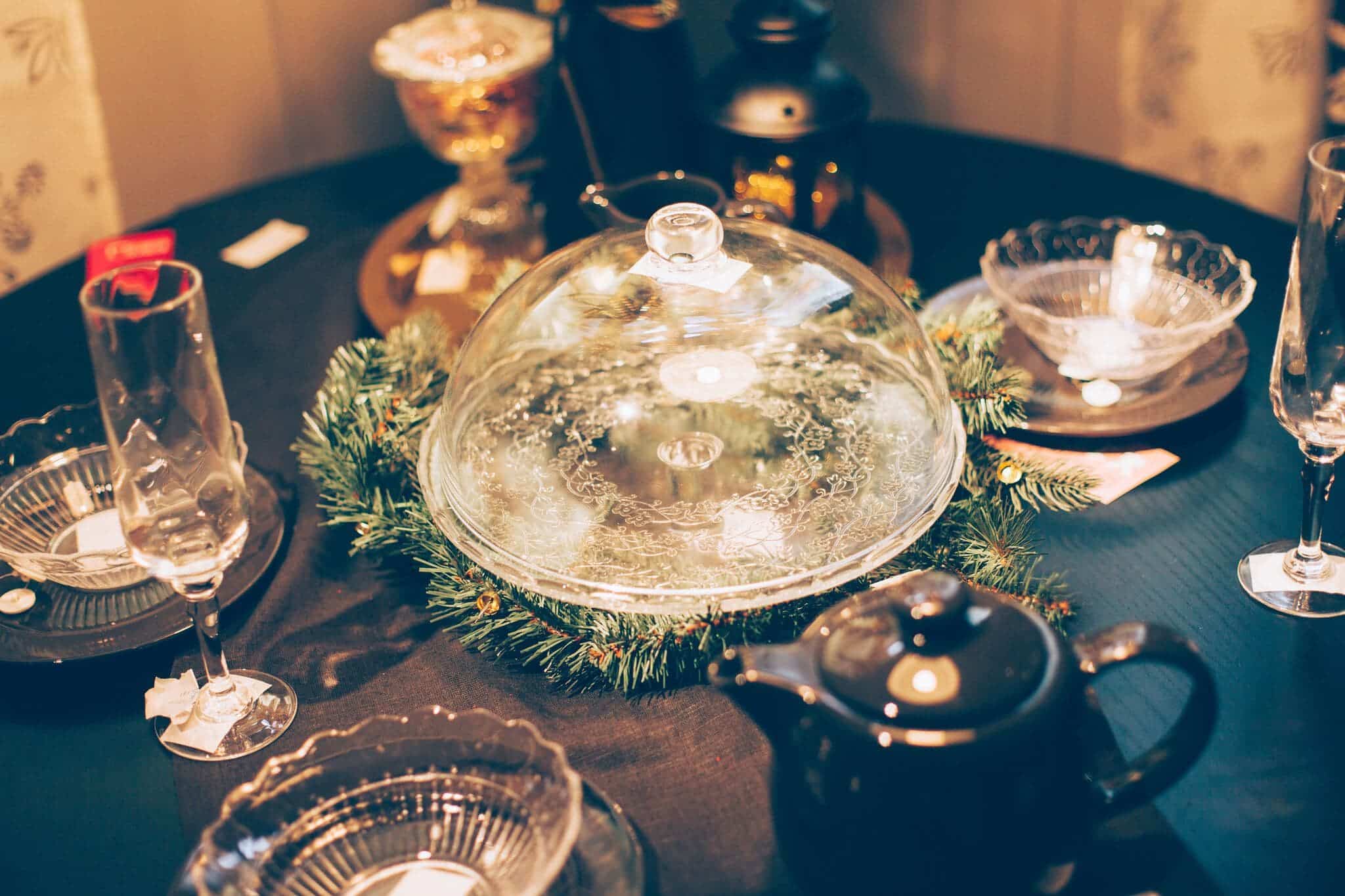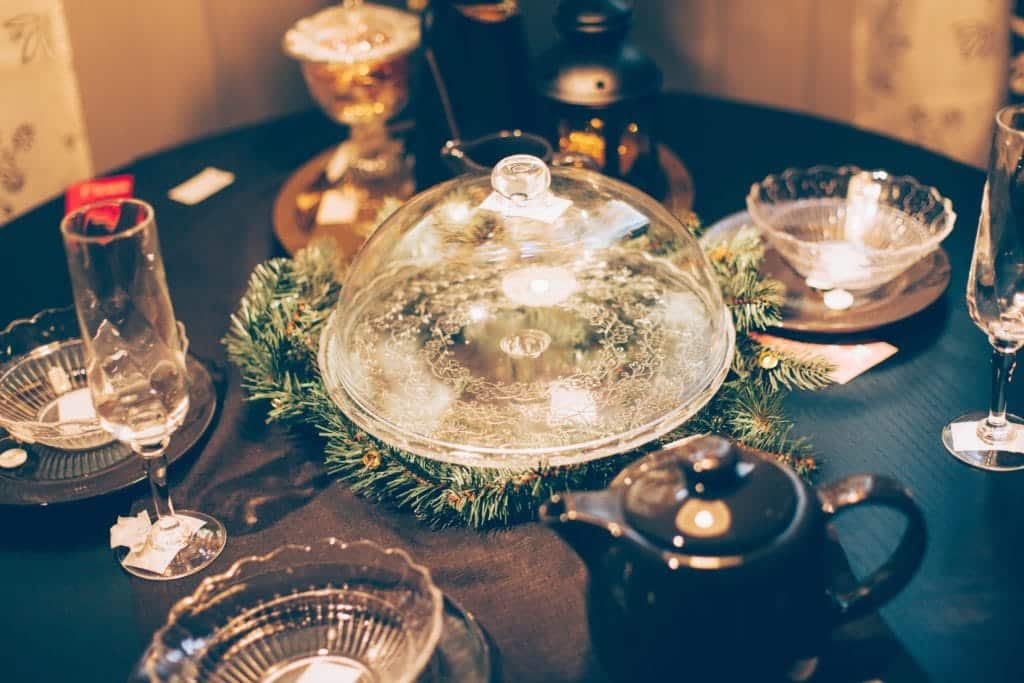 Hosting a holiday dinner party can definitely feel overwhelming – especially if you're keeping it Paleo.
We want to take that burden off of you. So we've compiled some of our favorite recipes to help you throw the most delicious Paleo holiday party. It won't even matter if all of your guests don't follow Paleo. They won't even know that these dishes are scrumptious *and* healthy.
Your guests will leave your table feeling deliciously satisfied. And as a host, that is kind of the best feeling, isn't it?
So – without further ado – here are some recipes out of our archives that we think make the perfect Paleo holiday menu.
Appetizers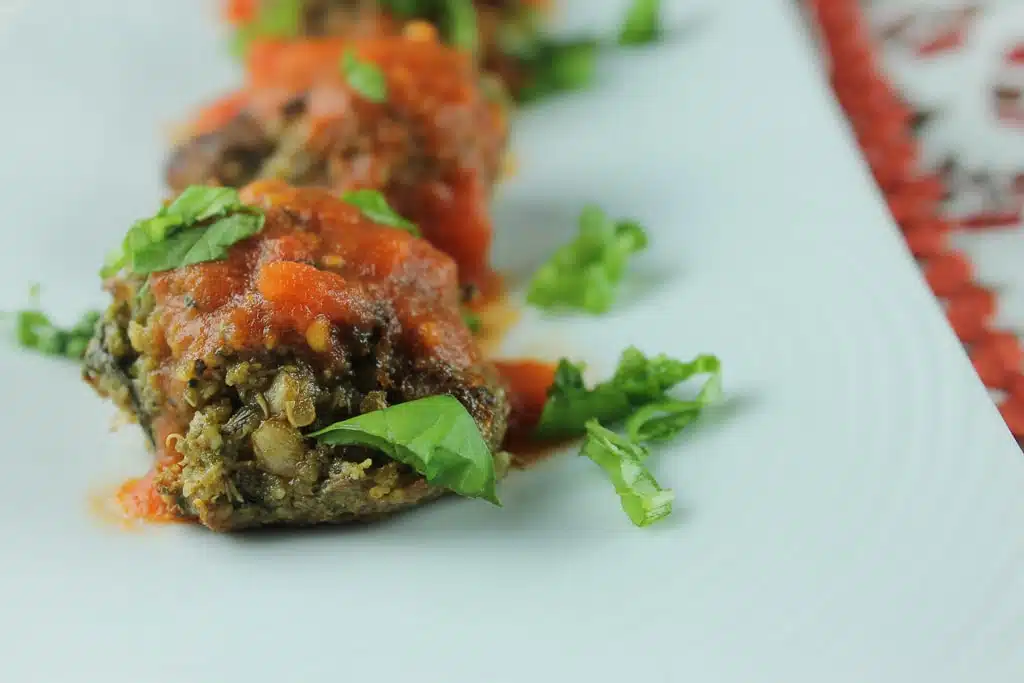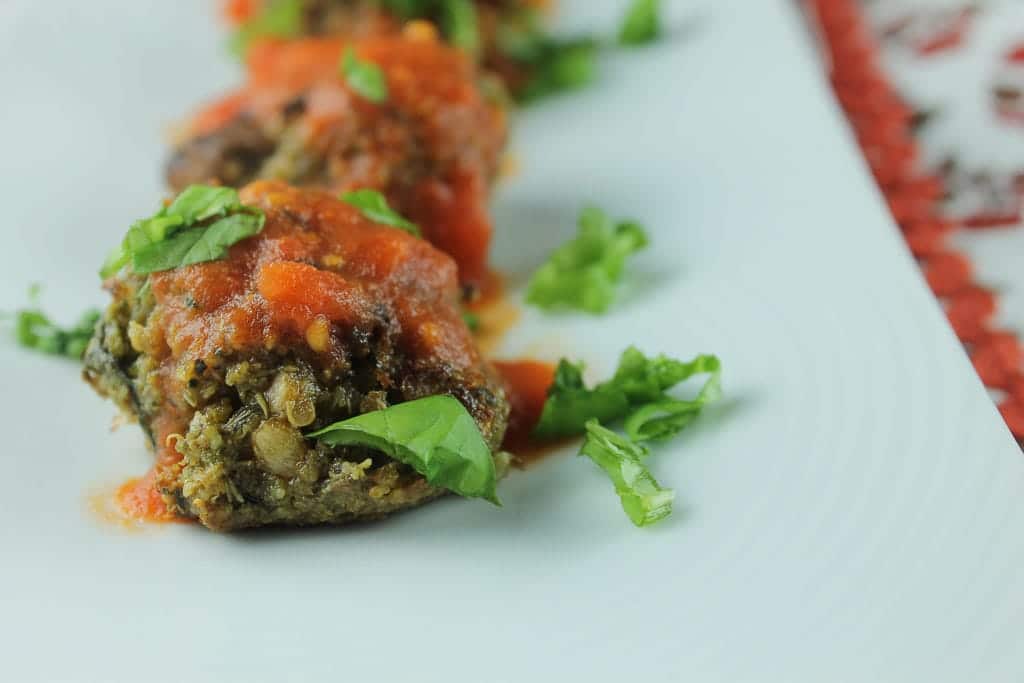 It's not a party without some good apps on the table before the real meal starts. This gives your guests a chance to mingle, sip on something bubbly (may we suggest Dry Farm Wines if you're feeling extra generous? 🙂 ) , and admire all of your fabulous holiday decorations in your house. These are some of our favorite appetizers from our recipe archives.
You don't need a bun to have a delicious slider. If you're serving these at a party, stick toothpicks in them so guests can easily pick up and go.
Pickles are one of those things that you may just think of as an uninspiring condiment, until you've had the homemade variety. These are quick to make, and make the perfect Paleo snack. Put them out for an appetizer, and you'll be amazed at how quickly they disappear.
These easy appetizers are big on flavor, especially for those that like heat. If you like extra hot, you can swap habaneros for the jalapeños.
Let's be honest, everyone loves meatballs. These bite sized appetizers will keep your guests happy while they wait for the main dish. And there are no breadcrumbs required for this Paleo version. They're healthy, easy to prepare, and delicious.
Main Course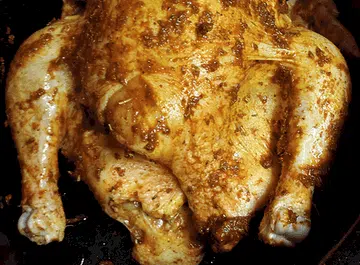 The main course is often seen as the star of the show. A great meat dish will be your best bet here – but you've got options! Cornish hens, turkey, chicken, oh my…These are our suggestions. Pick which one sounds best to you!
Fancy does not mean complicated when dealing with the "secret ingredient" in this recipe, a Crock-Pot! Whether you want to create a fancy atmosphere or just need to throw something together quickly, this recipe is perfect for dinner. The mixture of the lemon juice and rosemary give the the Cornish Hens a flavor that will remind you of the comforts of home. Hearty, filling and scrumptious makes this a winner, no matter who you are serving.
This probably won't suit your needs if you have a few generations of family over, complete with kids eating at card tables, and awkward diner conversations that may or may not be fueled by alcohol. But, for a small group of four or less, this crock pot version is the way to go instead of messing with the full bird. You might even have a few leftovers. 
Tender chicken is smothered with a gravy-like mushroom sauce in this meal that is ready in no time. The chicken is quickly seared on the stove before the rosemary and mushrooms are added into the pan to be made into a creamy gravy. 
This recipe takes the standard ground beef and/or sausage meatballs and replaces it with turkey, a slightly leaner meat. It's a fun twist on your regular meatball recipe that adds a little bit different, but just as tasty flavor. This recipe is so simple, you might even be able to teach your dog to cook it for you.
Side Dishes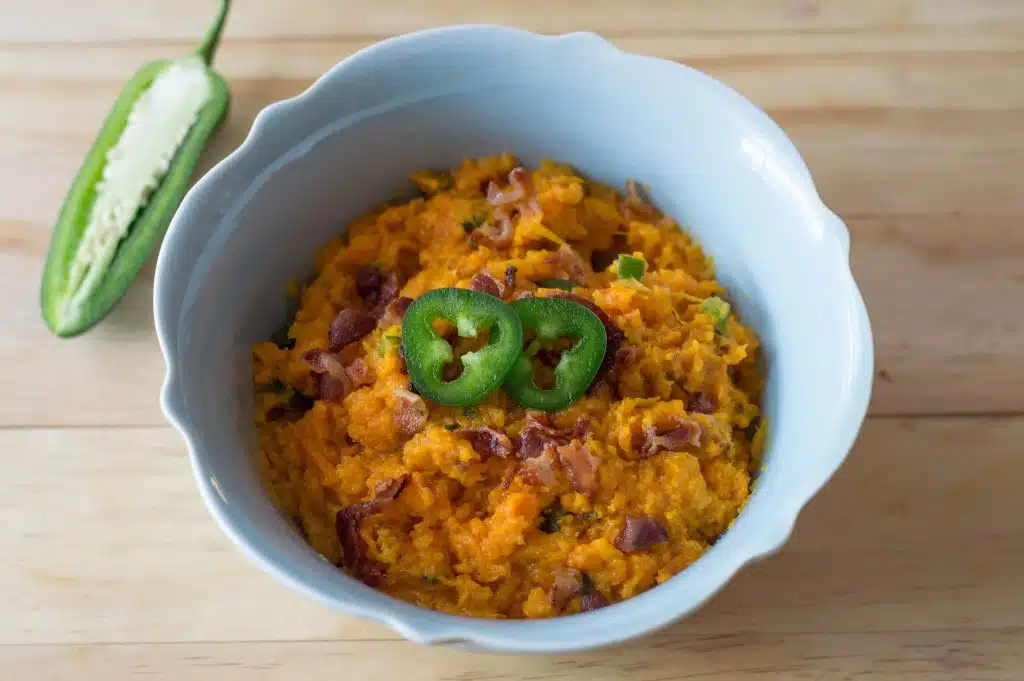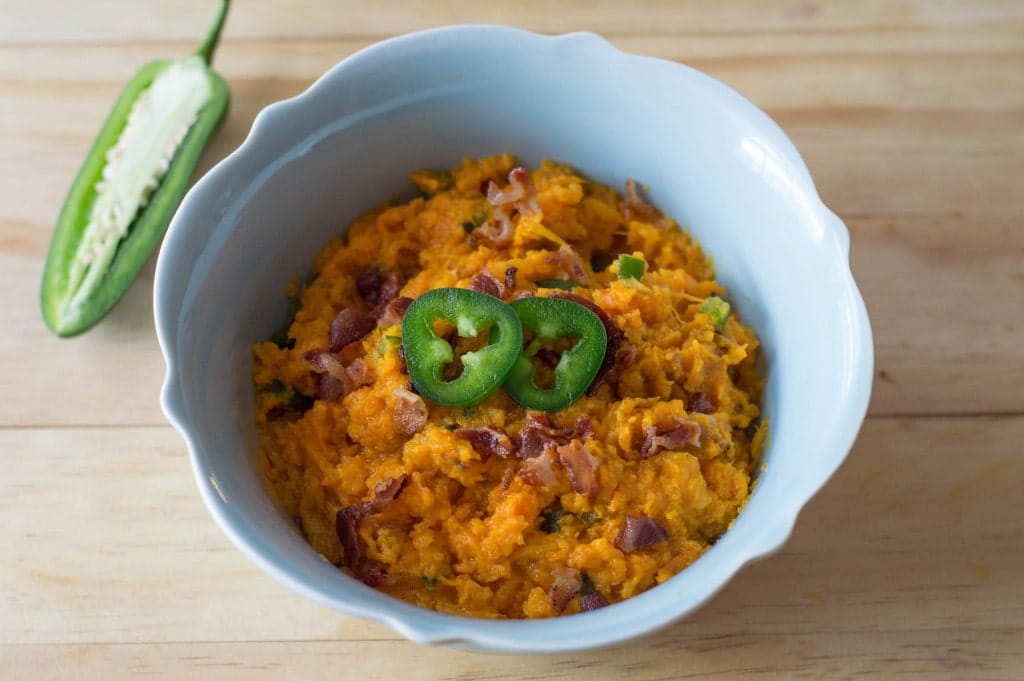 Although the main dish might be the star of the show, I've always favored the sides. This is where you sneak those veggies onto the plates of your loved ones. But these aren't your mother's soggy Brussels sprouts. They'll be so delicious that your guests won't even guess that they're healthy too.
Here is one way to enjoy bacon and veggies. Not only does it taste good but it is also very healthy! Brussel sprout is included as one of the world's healthiest food. It is said to be an excellent source of vitamin C and vitamin K.
These potatoes are definitely a break from the ordinary. They are the perfect combination of sweet and spicy. The coconut cream cools it down while allowing the natural heat and flavor of the jalapeno to come through. Adding the bacon takes this recipe from boring to delicious!
Kale, cranberries, and sweet potatoes come merrily together to make the most delicious Christmas salad. Topped with sunflower seeds, this salad has a satisfying crunch that pairs well with the sweet and savory flavors. 
Maple is a great flavor year round – let's be honest. But there's something about cold weather that makes me crave this smoky sweet flavor even more than normal. Adding maple on top of veggies is just one way to take your favorite vegetables to the next level. 
Desserts
Last, but most definitely not least – desserts! The favorite part of a meal for many. End the night on a high note with our favorite Paleo sweets.
With only three ingredients you can create a comforting dessert that will help satisfy any sweet tooth. The flavor of this dessert will change depending on what kind of apples you use. A granny smith is a hardier apple and will have a tart taste where a red delicious will have a richer, sweeter flavor. You could add a touch of honey to sweeten this up even more. Whip this together for a quick, healthy holiday treat to wow your guests. 
If you're looking for a healthy holiday cookie to add to your plate, this is it. Made with healthy ingredients, it's sweet and satisfying. A touch of peppermint gives it that holiday flair.
Chewy, sweet dates add fiber and sweetness to these easy to make snacks. They make a perfect bite sized dessert when you want something sweet but don't want to overdo it.
Holiday parties are full of Christmas treats and desserts that are typically loaded in sugar and flour. If you're looking for something Paleo friendly that will also satisfy your sweet tooth, serve these rich, dark chocolate truffles flavored with peppermint to make a classic holiday flavor combo. Use the highest quality dark chocolate you can find for best flavor and most nutrients. 
And there you have it – pick and choose your favorites to build out a delicious, comforting holiday meal for your loved ones.
Download Your FREE Paleo Starter Kit Today!
3-Day Paleo Diet Meal Plan
Comprehensive Paleo Diet Shopping List
5 of Our Favorite Paleo Diet Recipes