Let's be honest – sometimes it can be hard squeezing in enough fruit and veggies. Kids in particular struggle to get enough of the green stuff. This makes green smoothies a great way to sneak a load of nutrients into your diet. To get you started, here are five of the most delicious, yet simple green smoothie recipes out there. Enjoy!
Tropical Green Smoothie
This is a great summer smoothie which makes a good substitute for the traditional piña colada. The mango and pineapple make for a great tropical combination, while the coconut water adds a few dashes of refreshment, flavor, and electrolytes. The frozen banana makes the smoothie rich and creamy and adds to that tropical flavor. In this smoothie you get all of the taste and refreshment of a summer cocktail with all of the benefits of a healthy, yet simple green smoothie.
[yumprint-recipe id='155′]
Berry Spinach Smoothie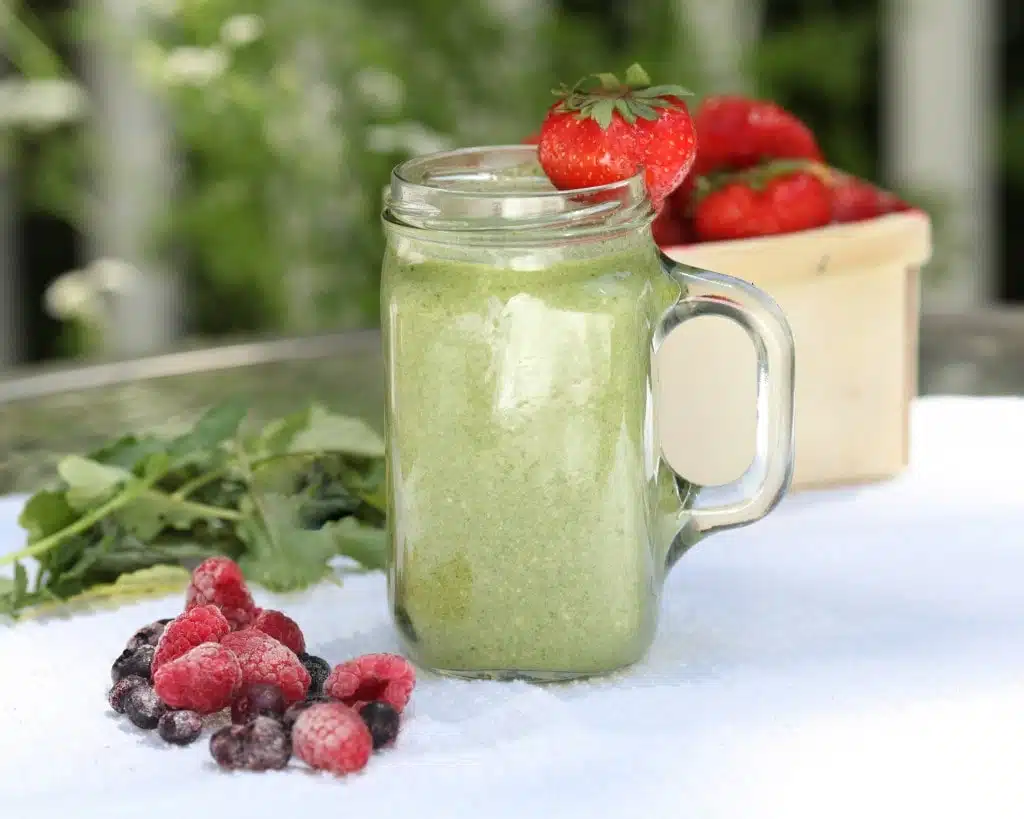 This berry spinach smoothie is the perfect green smoothie for those who are new to the green smoothie world. It is also a favorite among children. Strawberries and blueberries add antioxidants and delicious flavor, while the spinach plays a background role, adding nutrients but no harsh vegetable flavor. This smoothie is a perfect breakfast replacement as it provides nutrients through the berries and spinach, and protein and calcium from the yogurt. Try this quick and simple green smoothie as a healthy replacement for your typical fast food breakfast!
[yumprint-recipe id='156′]
Green Spa Smoothie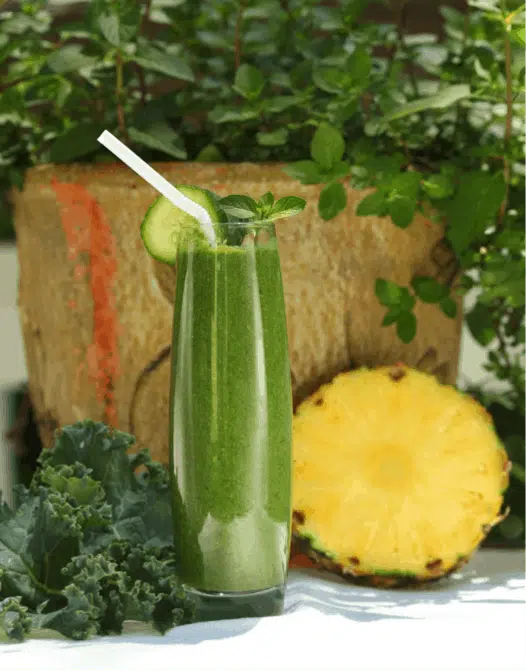 This simple green smoothie is the perfect summer smoothie to make when pineapple and cucumbers are in season. The cucumber and mint add a cool, refreshing flavor, while the pineapple sweetens the smoothie. Kale adds plenty of nutrients without bringing an overwhelming flavor along with it. Try this smoothie for breakfast or as a delicious and refreshing afternoon pick-me-up.
[yumprint-recipe id='157′]
Creamy Orange and Avocado Green Smoothie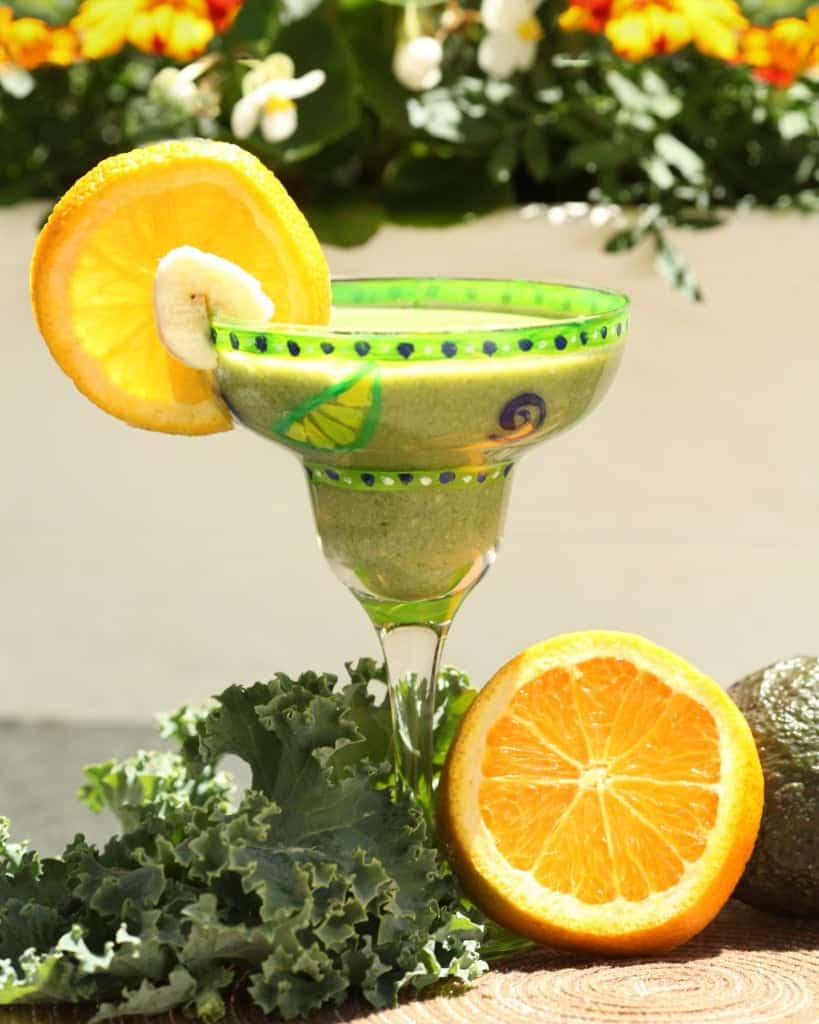 This is a great smoothie to make when you are looking to satisfy a sweet tooth or when you are craving dessert. The avocado and banana add an incredibly smooth and decadent texture to the smoothie. Orange adds a sweet citrus flavor, while kale adds nutrients. Try this smoothie as a replacement for lunch or as a decadent dessert smoothie. If you're not 100% paleo, you can also try adding one cup of vanilla Greek yogurt to add protein and turn this smoothie into a delicious orange creamsicle!
[yumprint-recipe id='158′]
Perfect Breakfast Detox Smoothie
Make this smoothie after a late night out or a day of unhealthy eating, or to kick off a healthy diet. This smoothie is packed with nutrients and protein to give you feel-good energy that lasts until lunch time. Bananas add flavor, potassium, and creaminess, while flax seeds add healthy fats and protein. Kale provides nutrients, coconut water adds hydration, and green apple adds a sweet and sour flavor to round out the banana and kale. This smoothie is a delicious and healthy way to recharge and start your day right.
[yumprint-recipe id='159′]What's your favorite smoothie recipe? Which one will you make first?
Download Your FREE Paleo Starter Kit Today!
3-Day Paleo Diet Meal Plan
Comprehensive Paleo Diet Shopping List
5 of Our Favorite Paleo Diet Recipes