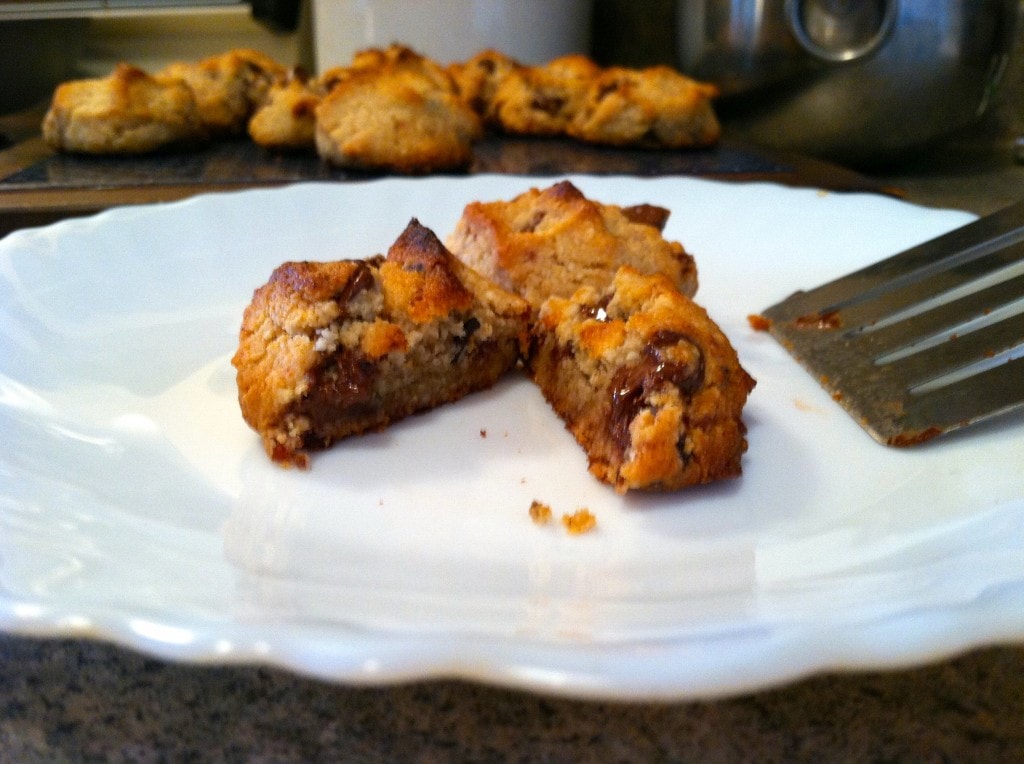 I recently came across this recipe for Bacon Chocolate Chip Cookies on Running To The Kitchen. I was so impressed that I wanted to share it with you because these cookies are definitely going on my "staple cookie" list to be made time and time again. I strongly encourage you to add them to yours!
I did make a few minor changes.
I doubled the recipe because this one only makes 8 cookies, and I simply cannot survive with only 8 of these delicious bites! I mean, 8? What?! We're gonna need more than 8 cookies for this holiday season.
Also, I made the cookies a touch smaller. This change resulted in twice the amount of cookies as well as a shortened baking time.
Here's what you'll need to do: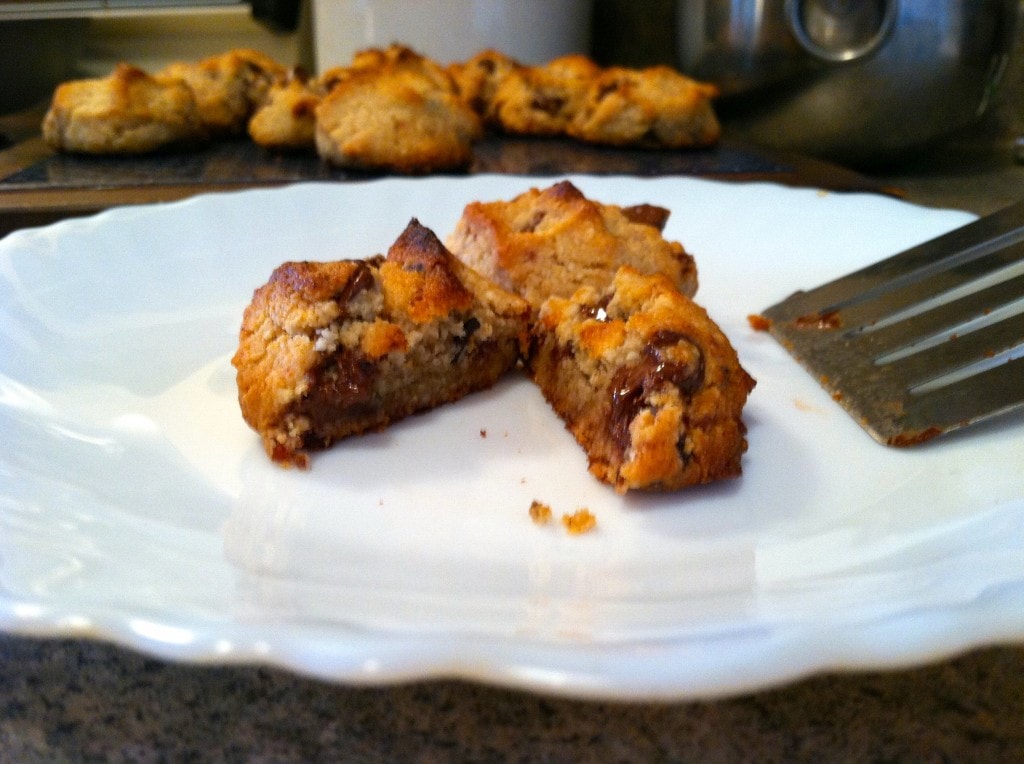 Bacon Chocolate Chip Cookies
2013-12-07 08:08:58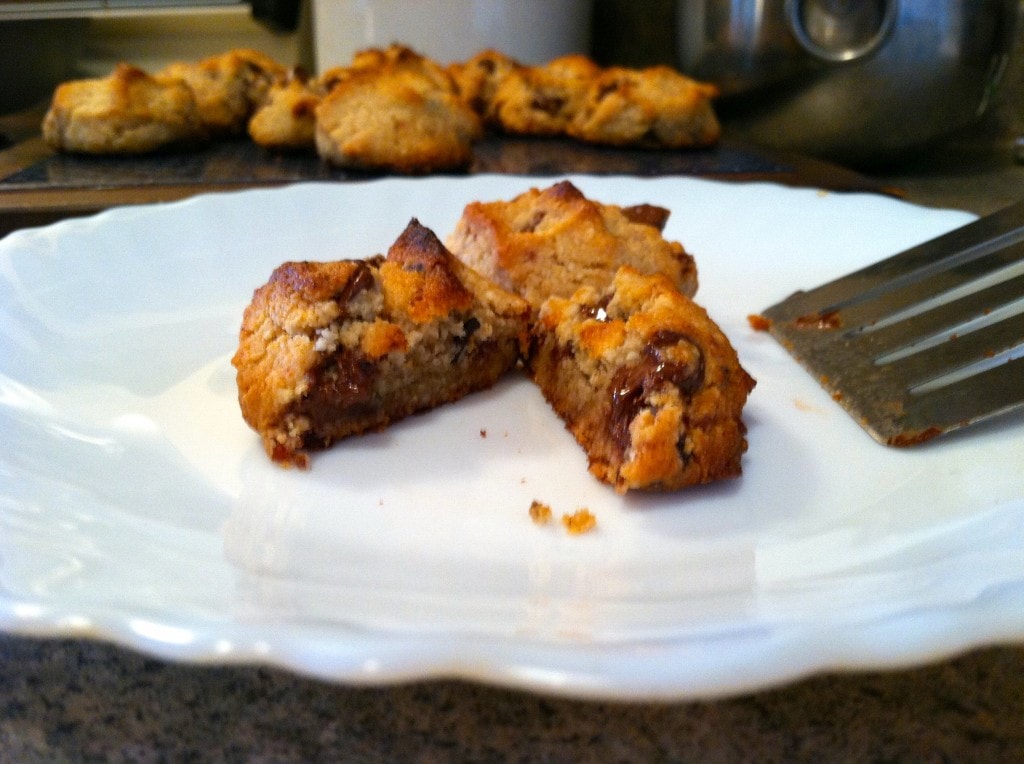 Ingredients
2 c almond flour
1/4 tsp salt
1/4 tsp baking soda
6 tbsp melted coconut oil
4 tbsp honey
2 tsp vanilla extract
2 tbsp coconut milk
4-6 tbsp cooked and crumbled bacon
1/2 C chocolate chips
Instructions
Preheat oven to 350 degrees F, and line a cookie sheet with parchment paper.
In a bowl, combine all the dry ingredients, and mix well with a fork.
In another bowl, combine all the wet ingredients. Please note that the coconut oil should be melted.
Mix the wet and dry ingredients, and gently fold in the bacon crumbles. Be careful not to over-stir – stir just enough to mix well.
Using wet or damp hands, dig into the cookie mixture, and form small cookie balls. Gently place the cookies on the parchment-lined sheet.
These will not spread out much, so the cookies can be placed fairly close together.
Bake for 8-10 minutes, or until lightly browned on top.
Adapted from Running To The Kitchen
Ultimate Paleo Guide http://ultimatepaleoguide.com/
Bacon Chocolate Chip Cookies

,