Last Updated June 15th, 2022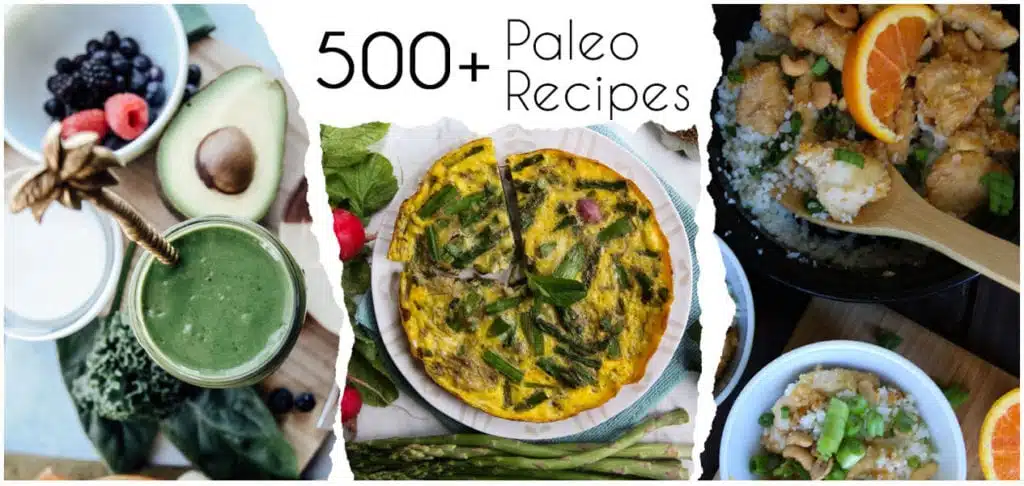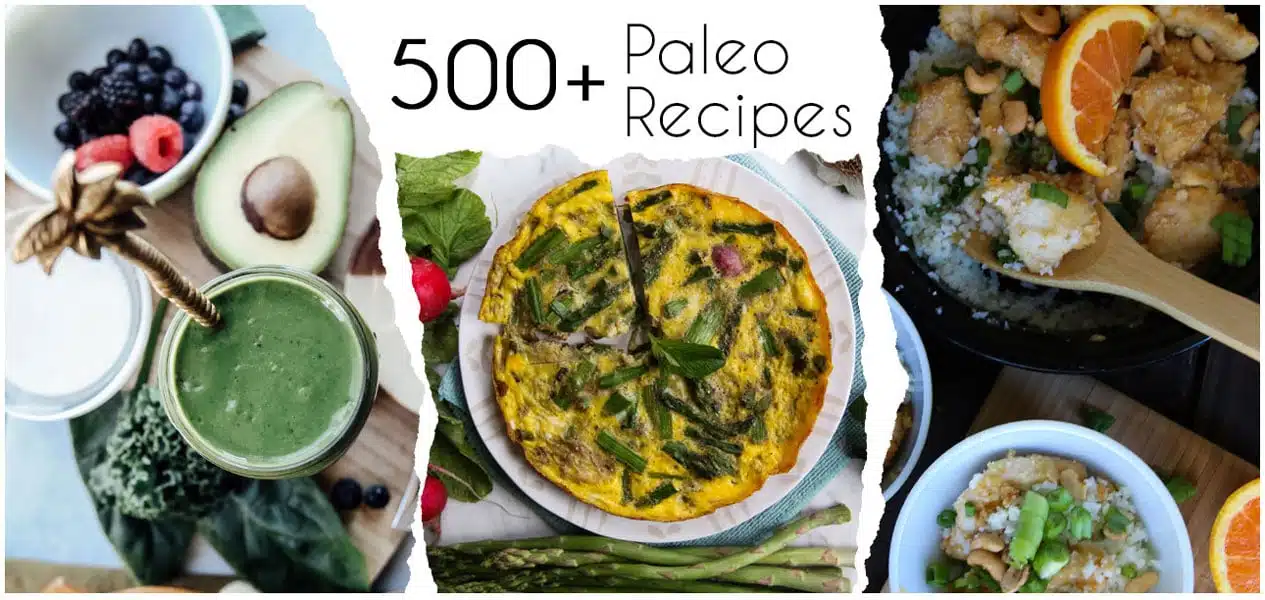 If you've been looking for your one stop shop for awesome paleo diet recipes, look no further. You've just stumbled upon the ULTIMATE list that will make your time in the kitchen as easy and delicious as can be.
We already made sure you're equipped with all the knowledge from our Paleo 101 guide. That has all the basics you'll need to find success following paleo. Also, check out the paleo diet food list. This list covers all the foods you'll need to completely stock your kitchen.
But, this page is where the deliciousness lives. We have over 500 yummy recipes that are super easy to make. This database might be the most comprehensive index of paleo recipes on the internet (and it's always growing), so be sure to check back to find more good stuff down the road.
Whether it's for breakfast, lunch, dinner, snacks, or dessert, we've got more recipes than you'll know what to do with! Just use the toggles below to search through them.
If you love these paleo diet recipes, you'll love our meal planning service which includes easy-to-cook recipes, a shopping list, and the option to buy your groceries online. Try it out.
On top of that…if you want even more paleo goodness, at the end of this post we share the love and tell you about our favorite sites to check out for more paleo inspiration.
When I said that this is ULTIMATE paleo recipe archive – I wasn't kidding! Let's get started with some good & healthy eating.
Over 500 Amazing Paleo Recipes!
(sort or filter by clicking on the categories below)
All
Appetizers
Beverages
Breakfast
Dessert
Dinner
Gluten-Free
Green Smoothies
Paleo
Primal
Smoothie
Snack
Download Our Paleo Recipe App
Do you want delicious paleo recipes in the palm of your hand? We've got an app for that. Paleo Recipe Pro gives you 60+ yummy recipes, a simple shopping list to make grocery shopping a breeze, and makes it easy to find and save your favorite meals. You can download it for iOS here.
How to Make Your Own Paleo Recipes
Alright – now that we've got you fired up to fire up the grill or oven and get cooking – here's a few things you should know about making your own paleo recipes. Below, I've listed 5 simple tips that are going to make cooking your own paleo recipes easier than ever.
Keep it simple
Don't get distracted by shiny recipes – making recipes simple will help keep you consistent.
Learn 5 meals
Make them your "go-to" paleo recipes and you'll be sure to wow your friends.
Use the grill
The grill is your friend and can make a meal out of anything you have in your fridge.
When in doubt, use grass-fed butter
Coconut oil, ghee, and avocado oil also works here.
Have fun
Don't take cooking so serious – have fun, experiment and try new things!
The best part about these recipes is that they can feel indulgent – it can actually be FUN to make. You're not always counting calories or choking down bad food – but having fun and eating delicious whole food that your body craves. That's why paleo is so awesome and that's why people get results. They're eating good, healthy food that satisfies.
"Cheat Sheet" – Quick Paleo Recipe "Formulas"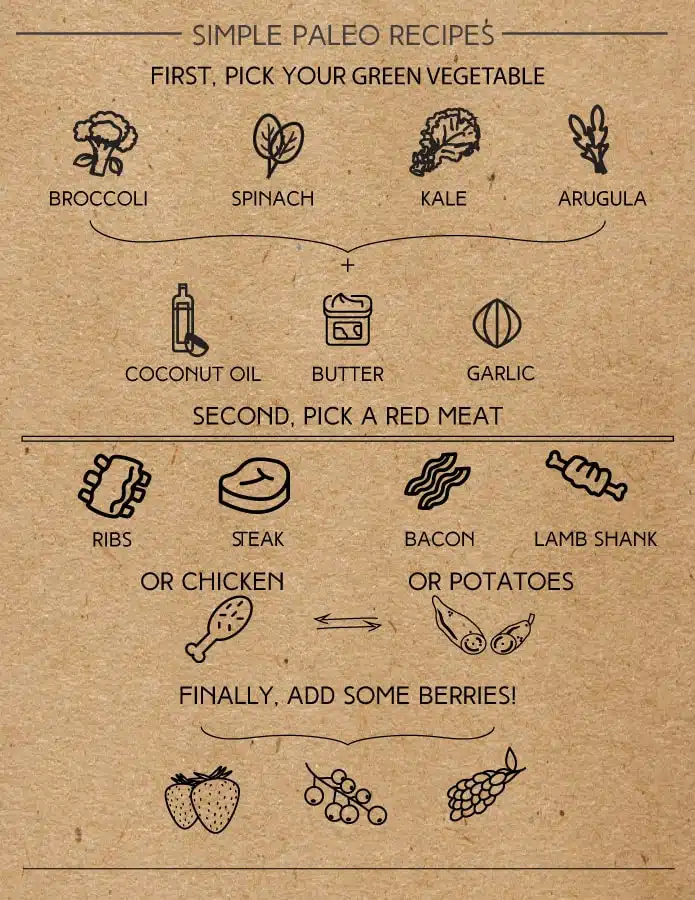 If you've got some items in your refrigerator that you don't quite know what to do with, here's a good rundown on how you can be creative with whatever you have in your fridge.
I've listed these out as "formulas" – because they tend to work across a category of types of foods. So even if you don't have the exact type of vegetable, if you have something in the same family – you'll be good as gold.
Green vegetables + oil + garlic
Use broccoli, spinach, kale, arugula or some other green vegetable. Saute in your favorite oil – we recommend coconut oil or butter. Add garlic for flavor.
Red meat + butter and thyme
In a pan, add grass-fed butter and let it melt. Add in your choice of red meat. Steak is mine. Throw fresh thyme on top. Cook until your desired level of doneness.
Chicken + garlic cloves
Self-explanatory here. Cook the chicken in whatever way you prefer. The garlic adds the perfect zest.
Tubers + paprika
Doesn't matter if you use sweet potatoes, regular potatoes, or another tuber. Top with paprika. Simple and easy.
Berries
No additions needed here. Bonus if you get organic ones – because berries are usually highly contaminated with pesticides. Could add your favorite almond butter for some healthy fats.
Bacon + oven
This is seriously the best way to make bacon ever. You could also get a bacon cooker to simplify the process even more.
Anything + grass-fed butter
This makes anything delicious.
Pro tip
Remember, half your plate should be made up of vegetables. Feel free to add more if necessary. Paleo is not all meat. It's plant-based with a nice serving of delicious protein from quality sources.
Our Favorite Paleo Recipe Blogs and Resources
Okay, so you made it through our exhaustive list of recipes and you want some more? Don't worry, we're pretty happy to share the love. In fact, there are some fantastic paleo blogs out that that you have to read. Seriously, if you made it this far and you still want more – what's next will NOT disappoint.
Check out some of our favorite paleo recipe sites from around the web. They're awesome and definitely worth a look:
That's all for now! I hope you enjoy the paleo recipes and they help you and your family eat better & live better. If you have any questions, please get in touch!
More Paleo Related Resources
Just Added – 101 Paleo Recipes
Bonus: 101 Paleo Recipes You'll Love
Below are 101 paleo recipes, which we've collected from our favorite paleo blogs and websites. We've got pretty much everything covered here, including paleo recipes for breakfasts, lunches, dinners, desserts, salads, smoothies, paleo-friendly substitutes for your favorite Italian dishes, themed recipes, and more, all using your favorite paleo ingredients.
Breakfast Paleo Recipes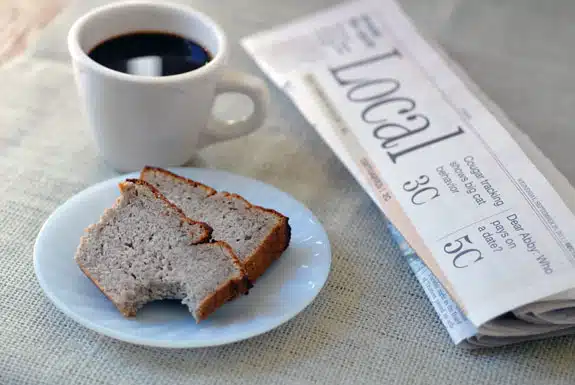 Lunch Paleo Recipes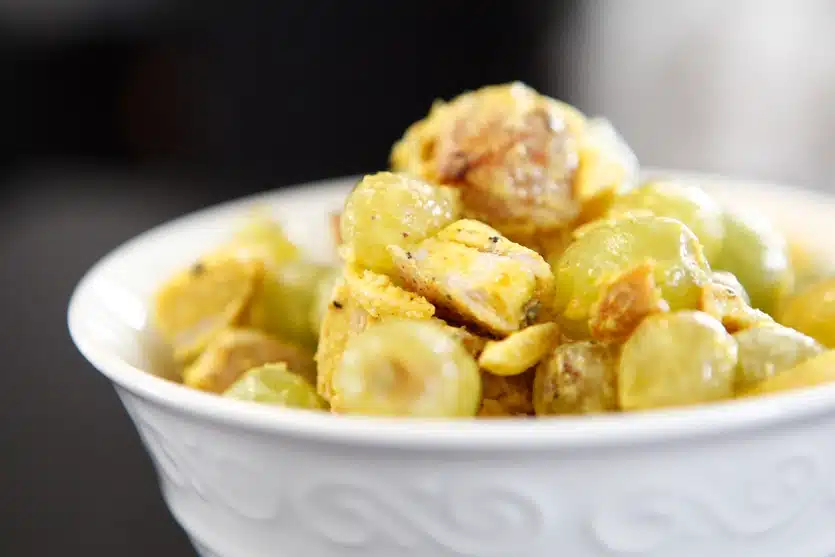 Dinner Paleo Recipes
Italian Substitute Paleo Recipes
Dessert Paleo Recipes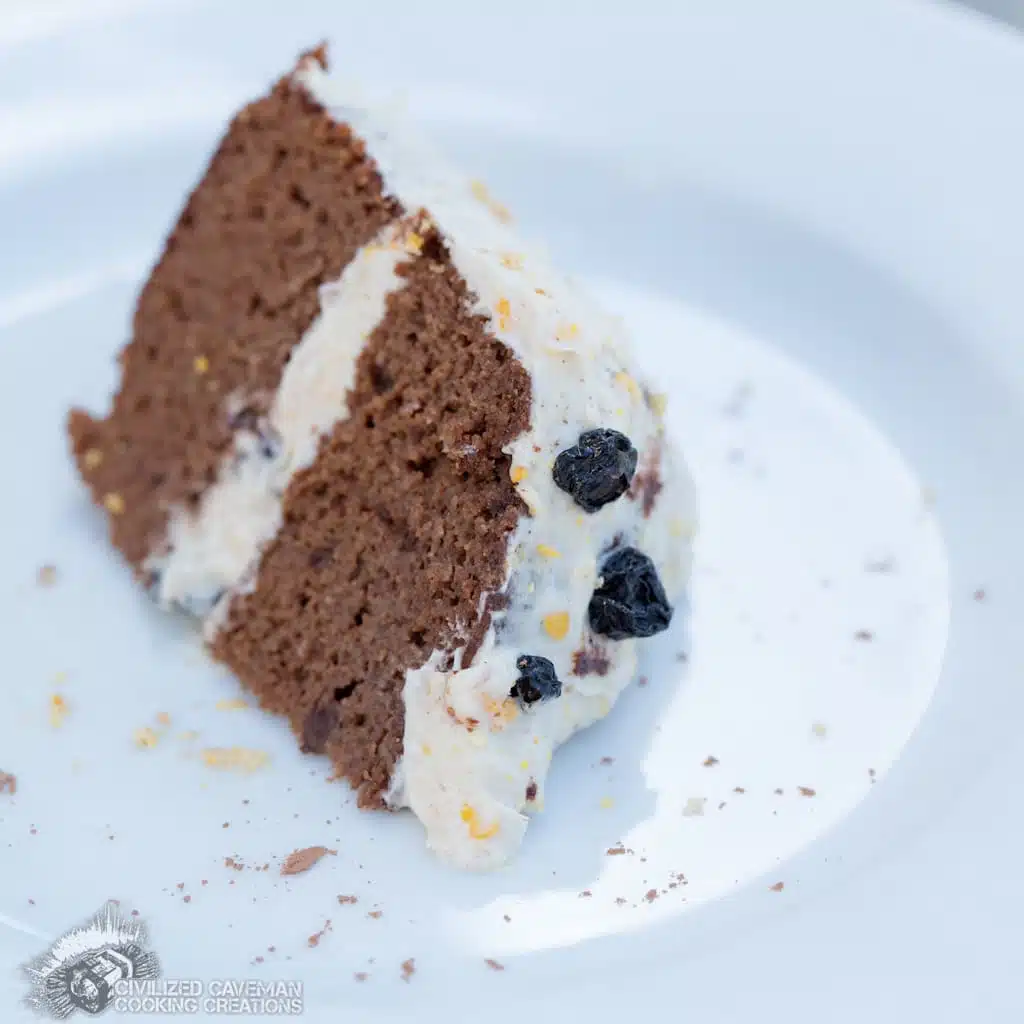 Smoothie Paleo Recipes
Find more smoothies with The Ultimate Guide To Green Smoothies.
Paleo + Bacon Recipes = <3
Caveman Salad Paleo Recipes
Themed Paleo Recipes
Wildcard Paleo Recipes
+1 More Paleo Recipe to make 101
Paleo Bread – The absence of bread in the paleo diet is arguably the number one thing that paleo eaters struggle with. This paleo recipe is the antidote to the issue. You can find seven other recipes for paleo bread here.
Image sources: Civilized Caveman, Elana's Pantry, Amazing Paleo
If you liked our paleo recipes…
You'll love our keto recipes. And you're in luck – because we have those too. From barbecue meatloaf to blueberry waffles, we're always adding recipes that are guaranteed to please your tastebuds.
You can check out our Keto Recipes archive here and our friends keto meal prep recipes as well.
Want to give keto a try? We also have our keto meal plans service with brand-new, easy-to-cook recipes, delivered every week straight to your inbox. Check it out.
Download Your FREE Paleo Starter Kit Today!
3-Day Paleo Diet Meal Plan
Comprehensive Paleo Diet Shopping List
5 of Our Favorite Paleo Diet Recipes