Paleo, Keto, low carb – high fat, Atkins, etc. Low carbohydrate diets are definitely all the rage right now.
Celebrities like Halle Berry and Vanessa Hudgens have sang the praises of the ketogenic diet while Kim Kardashian has endorsed Atkins, and Jessica Biel and Kristin Cavallari are Paleo fans.
But with some much information out there, the whole "low carb diet" thing can become confusing.
If you're reading this on our site, chances are you are already interested in the Paleo diet. That's great – we're kind of big fans of it, too.
This article aims to clear up the confusion about Paleo and Keto. What are the similarities? Where do the differences lie? Is one better than the other? We're going to answer all of your questions.
What is the ketogenic diet?
The keto (or ketogenic) diet is a low carbohydrate-high fat, moderate protein diet regime. This approach is said to help you effectively lose weight with other added health benefits such as balanced blood sugar, lowering blood pressure and cholesterol, and improving brain health.
Want to know all about the keto diet? Read our guide. 
How does keto work?
In simple terms, the keto diet switches the body's fuel supply.
When you eat carbs, your body uses those carbs (in the form of glucose – aka sugar) as energy. Reducing your carb intake encourages your body to divert from its conventional source of energy (glucose) and instead burn fat for energy.
This is called "ketosis."
Evolutionarily, ketosis is the state our body would enter to help us survive when food was low. When we are in ketosis, our body produces ketones – which happens when fats are broken down in the liver.
Our body then uses these ketones as energy since glucose is no longer present. Basically, ketosis helps us mobilize our body fat and use that to fuel our body.
Obviously, we don't want you starving yourself for this to happen. That's why the ketogenic diet focuses on significantly reducing your carbohydrate intake and supplementing that with a high-fat, moderate protein approach instead.
The ultimate goal behind adopting a keto diet is forcing your body into this metabolic state in which it produces ketones. Let us repeat – YOU ARE NOT STARVING YOUR BODY.
You are simply limiting your body's consumption of carbohydrates and replacing it with dietary fats and proteins. Our bodies have evolved to be able to perform normal daily functions without carbohydrates. When we saturate our body with fats and proteins, they burn ketones as their main energy source.
What are the keto guidelines?
There are many variations of the keto diet, but for the purposes of this article we're going to focus on the standard keto diet.
When on the keto diet, your daily calorie intake should be split into a 4:1 ratio of macronutrients (fat: protein/carbs) which roughly translates into:
Calories from fat: 70 to 80%
Calories from protein: 15 to 25%
Calories from carbs : 5 to 10%
This is a very generalized guideline of your macronutrient breakdown for the keto diet. It is worth noting that these numbers can vary depending on your body type, activity level, goals, general health, and more.
As with anything to do with nutrition, it's important to take an individualized approach to the ketogenic diet to ensure you're doing what's best for your body. You may have to play around with those percentages to find out exactly what works for you and your lifestyle.
How are Keto and Paleo the same?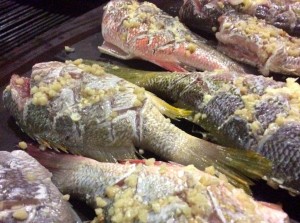 Both keto and Paleo are considered low carb diets. Many of the foods that are Paleo-friendly are also considered keto-friendly.
Meat and poultry
Fish and seafood
Eggs
Natural fats
Low-carb veggies
Nuts and seeds
Healthy fats/oils
If you're familiar with Paleo at all, it won't take you long to notice that almost ALL of these foods are Paleo. Just take a look at our Paleo food list and it might look eerily similar.
The big difference being, of course – the full-fat dairy. That would be considered more down the "primal" line rather than strict Paleo.
Whether you're adopting a keto or Paleo diet, both have powerful health benefits. Both of these approaches have been touted as sustainable ways to lose weight as well as being beneficial for diabetics and blood sugar control. Research has also shown that keto and Paleo are beneficial for cardiovascular health.
How are Paleo and Keto Different?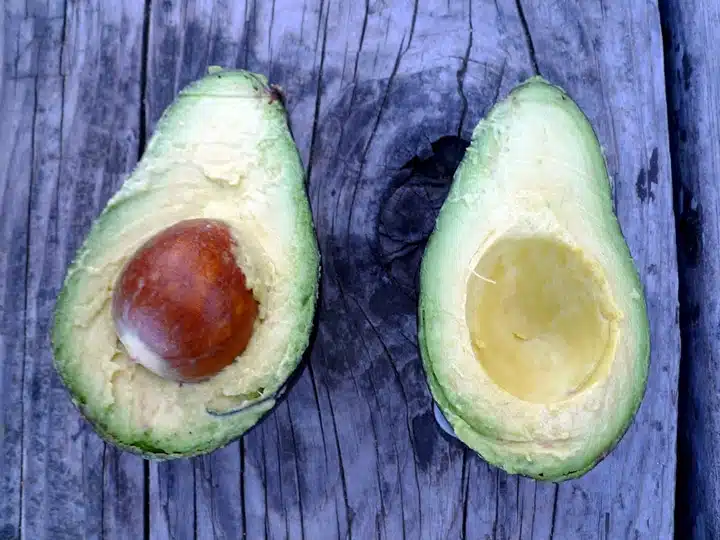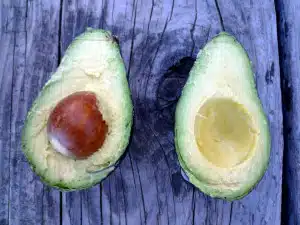 While Paleo and keto are both low-carbohydrate approaches to dieting, the ketogenic diet is much more low carb than Paleo.
To bump your body into ketosis, you have to be sure that your carb intake is below a certain threshold. This is when your body begins to produce ketones for energy – the whole purpose of adopting a ketogenic diet.
There are some Paleo foods that are not exactly keto-friendly because of their higher carb content.
Fruits like pineapple, bananas, grapes, and dried fruits are generally avoided due to their high sugar amounts. Starchy vegetables like sweet potatoes, squash, and parsnips are also not eaten on a keto diet. Lastly, many "Paleo" treats use honey or maple syrup as sweeteners. These natural sweeteners are not keto-friendly.
When following the Paleo diet, there is much more a focus on the quality of the food rather than the quantity.
Paleo is all about maximizing the nutrients you get through food by purchasing and eating as high quality foods as possible and avoiding processed foods, refined carbohydrates, sugars, etc.
But calories and macronutrients are not counted in Paleo as they are in keto.
Keto doesn't focus so much on quality as it does on quantity. You could technically eat a diet comprised of all low-quality foods, but hit your fat and protein requirements as stated by the keto guidelines, and still reach ketosis.
It really is about eating the right amounts of fat, and severely reducing your carb intake, to trigger your body to produce ketones.
Is One Diet Better Than the Other?
As we have said time and time again on this site, there are a million different ways to approach your nutrition. So to answer the question asked above, no…one of these diets is not inherently better than the other.
And to be honest, there are pros and cons to each of these approaches. Depending on what your goals are, keto may be better. Or Paleo might suit your lifestyle more.
The great thing about nutrition is that it is such a personalized topic. And you have to become a scientist and experiment to find what works best with your own body.
If you're interested in both the keto and Paleo approach, you could definitely meld the two. Take the keto approach, but focus on food quality as well and stick to the Paleo guidelines.
But if you don't want to get into the habit of focusing so much on numbers and counting macronutrients, Paleo is a great way to approach that.
Download Your FREE Paleo Starter Kit Today!
3-Day Paleo Diet Meal Plan
Comprehensive Paleo Diet Shopping List
5 of Our Favorite Paleo Diet Recipes