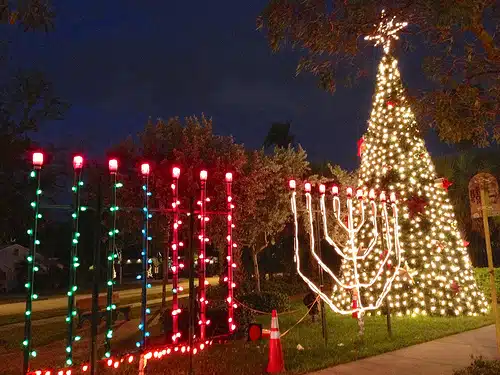 I'll be honest with you. I did not know much about Kwanzaa until I started researching for this article. I, of course, had heard of it – but I really knew nothing of its history, practices, or traditions.
It's a little embarrassing to admit that to the internet, but it's an honest statement.
Learning about Kwanzaa has been eye-opening. If you're unfamiliar with Kwanzaa, I hope what I share with you about this holiday takes you on a similar journey.
I think it's vital to learn about cultures outside of our own. Our cultural differences make us beautiful and unique and I also think bring us closer to humanity.
All About Kwanzaa
Today, December 26th, is the first day of the African-American holiday Kwanzaa. Kwanzaa is a celebration of family, community, and culture that lasts until January 1st.
The holiday is celebrated in a number of ways but usually includes traditional African decorations and cloth, music, poetry, dance, learning, and sharing food.
The word Kwanzaa comes from the Swahili phrase matunda ya kwanza, meaning "first fruits of the harvest."
The Seven Principles
Kwanzaa celebrations are rooted in respect to African tradition and culture and the commitment to heritage and learning.
Kwanzaa is based around The Seven Principles – or Nguzo Saba as it is named in Swahili. For each day of Kwanzaa, a different principle is thought about, reinforced, and celebrated within families and communities.
The Seven Principles are unity (umoja), self-determination (kujichagulia), collective work and responsibility (ujima), cooperative economics (ujamaa), purpose (nia), creativity (kuumba), and faith (imani).
Want to learn more about Kwanzaa? I found this site to be incredibly helpful.
Karamu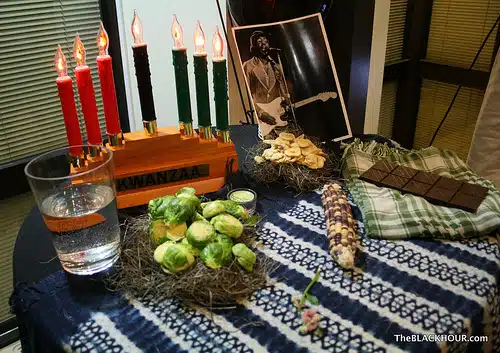 The Kwanzaa feast – called the Karamu – is held on December 31st.
For the celebration, a table is set – covered with beautiful African cloth and adorned with symbols that are representative in African culture.
A candle holder with seven colored candles – one black, three red, and three green candles – represents the seven principles.
Crops, including corn, are set on the table as well as a unity cup.
A drink is poured into the cup to honor the ancestors. Other art objects and books are set on the table as well.
The Karamu is not just a dinner – it is a cooperative effort that can be seen as a ceremony of cultural expression and respect. Of course, delicious food is prepared and shared with love.
If you're celebrating Kwanzaa this year, we wanted to share some recipes with you that we think would be delicious – Paleo-friendly – additions to your table. Food prepared for others is a tangible expression of love and connection and that's what we hope these recipes do for you.
Paleo Recipes for Kwanzaa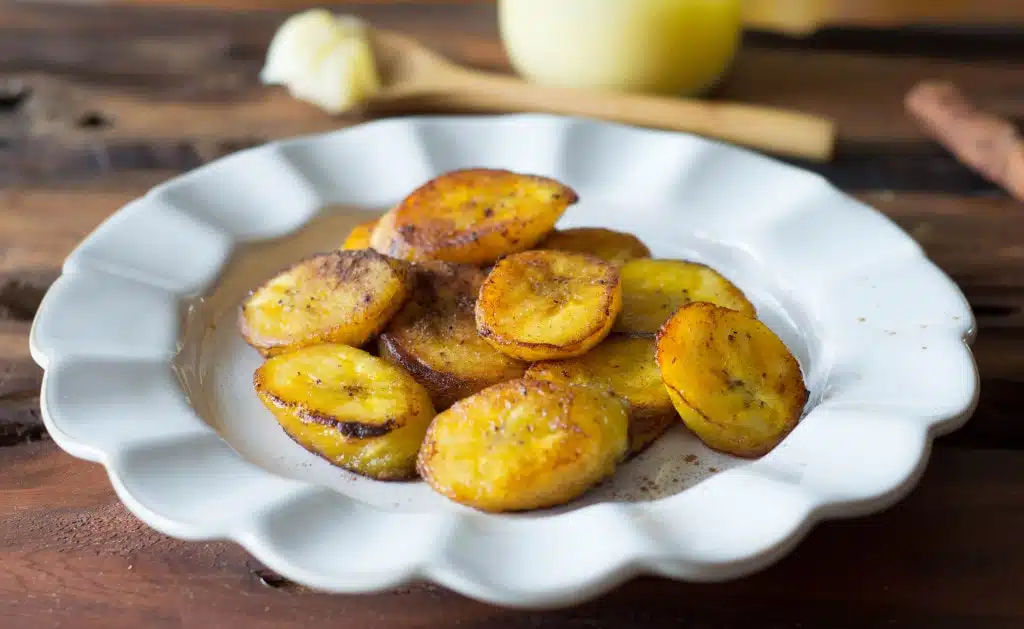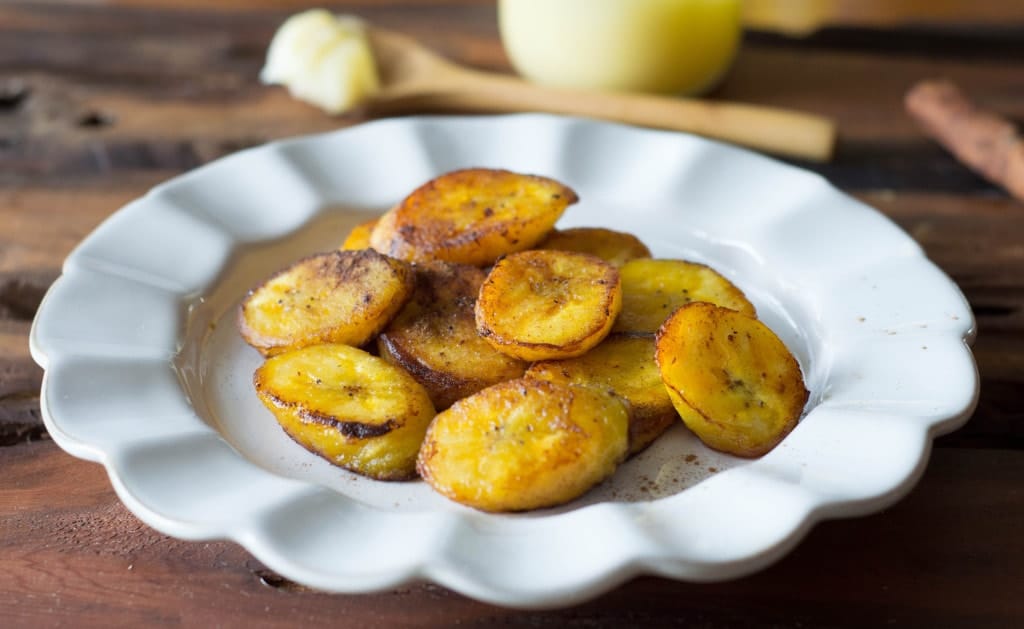 Ultimate Paleo Guide Paleo Fried Plantains
Ripe plantains, which look very similar to bananas, but have a different taste, have a delicate sweetness that pairs perfectly with the cinnamon and salt. Using ghee with this recipe will give your plantains a note that makes it taste buttery and decadent. Coconut oil adds a delicious hint of the sweetness of coconut that will add to the delicious flavor of the plantain.
Nuts are full of healthy fats, and these are spiced in a mouthwatering way.
Almond milk makes this dairy-free. The heat from the ginger and curry counter the sweetness of the potatoes, and the lime adds a bright kick at the end. 
Bacon and collard greens marry together – accompanied by a spicy jalapeno – for delicious greens with a kick! 
This catfish filet is perfect when blackened. It holds together well and comes out moist in the center with a nice crisp blackened "crust."
Fresh fruit abounds in this delicious dessert. Opt for coconut sugar (or just omit sugar completely) to make it Paleo-friendly. Topped with toasted coconut, this dish won't disappoint. 
If you're celebrating Kwanzaa, we wish you a beautiful holiday filled with culture, community, and celebration.
Download Your FREE Paleo Starter Kit Today!
3-Day Paleo Diet Meal Plan
Comprehensive Paleo Diet Shopping List
5 of Our Favorite Paleo Diet Recipes