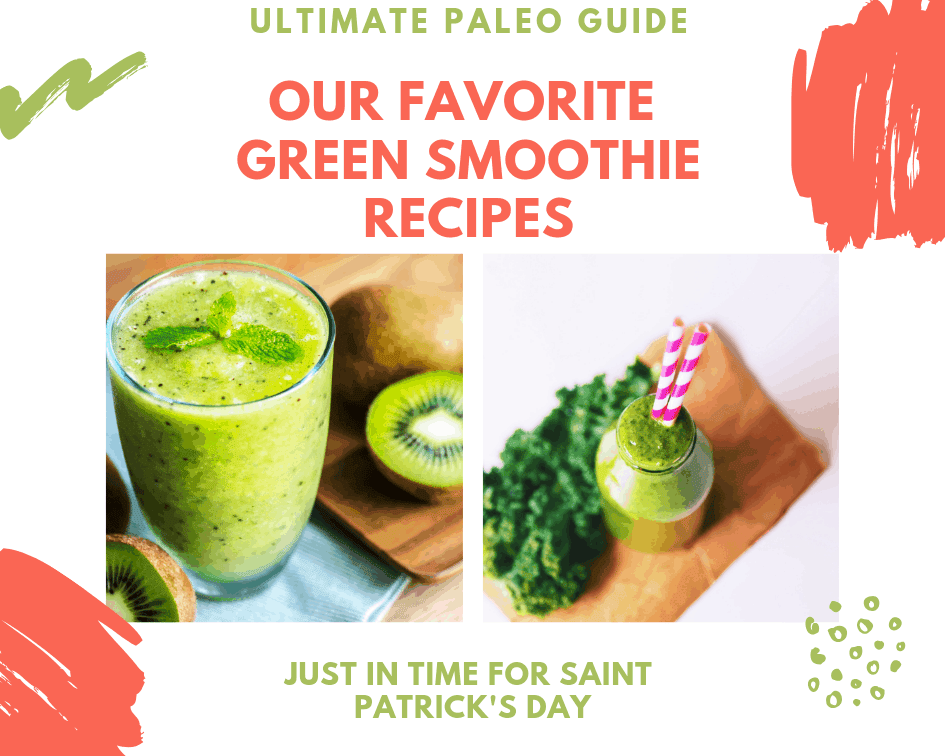 This Sunday is Saint Patrick's Day. I don't know about you, but holidays give a great excuse to celebrate. And I love to celebrate anything and everything.
The holiday originates from Ireland and celebrates Saint Patrick – the patron saint of the country.
Nowadays, the holiday is celebrated across the country by Irish and non-Irish alike with parades and feasts. People don their green, eat their green foods, and drink their green drinks.
While many of my friend may choose green beer as their drink of choice – I'll be opting for something a little healthier instead.
There's seriously not a more perfect day of the year to whip up your favorite green smoothie. Am I right or am I right?
Now, I am no green smoothie snob. I like green smoothies of all shades, flavors, textures, and varieties. But we do have quite a few recipes on our blog at this point. So I thought I'd take the opportunity to list out some of my favorites…just in time for St. Patrick's Day.
Happy sipping!
Creamy and sweet, this smoothie will quickly become one of your favorites.
With maple syrup, an avocado, banana, and coconut milk + coconut oil, the deliciousness of these flavors melded together is undeniable.
Loaded with antioxidants, this sweet and spicy smoothie is a great way to start your day. Healthy fat and fiber keep you full, while coconut milk makes it creamy and delicious.
The spices in the smoothie really steal the show. Cinnamon and nutmeg are so warming and yummy. This recipe also calls for spinach but feel free to use your favorite variety of greens.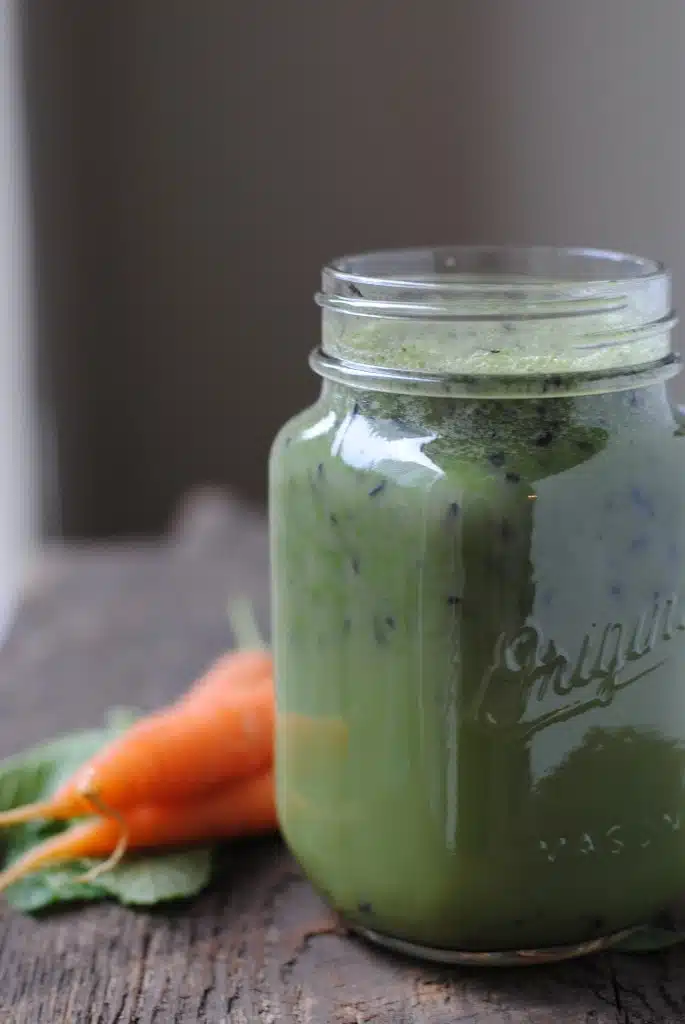 In the mood for something tropical? This is the smoothie you'll want to choose. This green smoothie recipe uses pineapple, mango, and banana.
All those fruits will give it a sweet, sweet taste. You won't even know you're drinking down 2 cups of spinach as well!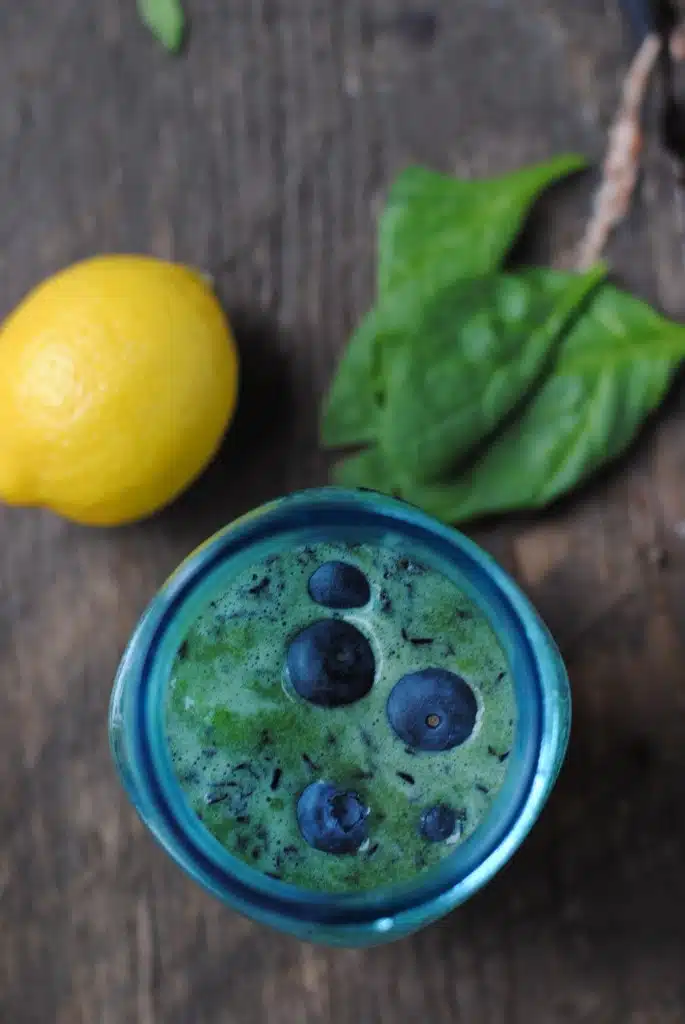 If you're looking for a breakfast smoothie to wake you up in the morning, try our Morning Zing Smoothie.
The combination of ginger, peach, and pineapple is sure to light a fire in your belly and give you the motivation you need to tackle the day ahead.
With a creamy tropical vibe, this orange smoothie gets a nutrient boost with fresh kale. Perfect for anytime of the day when you need an energy boost.
There you have it. Some of my very favorite green smoothie recipes to date.
Do you have one that I haven't listed here? Would you mind sharing the recipe with me? I'm always trying to broaden my green smoothie horizons.
Cheers!
Download Your FREE Paleo Starter Kit Today!
3-Day Paleo Diet Meal Plan
Comprehensive Paleo Diet Shopping List
5 of Our Favorite Paleo Diet Recipes