Welcome to another edition of our Mailbag posts! This series focuses on questions that are frequently asked by the UPG community. Have a lingering question? Ask it here and we might feature you in future posts!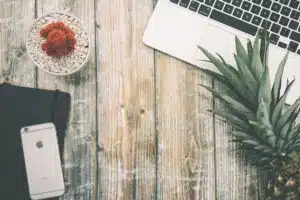 If you're looking for personal guidance, sign up for Paleo Meal Plans today and receive access to our Paleo Nutritionist.
You can also see other mailbag questions here.
"You say to avoid the high sugar fruits, which is great, but which fruits are the highest in sugar?"
Fruits are a widely debated topic in the Paleo world. For one, they offer a lot of great health benefits. Speaking generally, they are high in fiber, antioxidants, micronutrients, and, obviously, they are delicious. That being said, they also contain a high amount of fructose – a sugar. Fructose is processed differently in the body than glucose, and it is more likely to be stored as fat in the body. And while fructose is much prefered to the industrially-produced high fructose corn syrup, it's still sugar. Eating fruits that are high in sugar is not recommended for people who are trying to lose weight or who are insulin resistant.
We can use the glycemic index when deciding which fruits to limit. The glycemic index scores foods based on how quickly blood sugar levels rise after a particular food is eaten.
Fruits that have high glycemic index scores include sweet grapes, dates, pineapple, and other tropical fruits.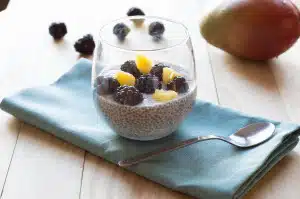 Fruits with lower glycemic index scores include apples, berries, cherries, grapefruit, and oranges. These fruits won't raise your blood sugar levels too high.
It's worth mentioning that ripeness and preparation can affect glycemic index scores. It is always recommended to eat fresh fruit – aiming for organic, local, and seasonal when possible.
Fruit is definitely not something that should be avoided. BUT if weight loss if your goal, or if you are insulin resistant, try sticking with mostly lower glycemic index fruits and only eating the high glycemic fruits every so often.
"No yogurt! It is such a healthy food and a substitute for so many worse foods, why should I not eat it?"
Dairy is a no-go on a strict Paleo diet. Not everyone follows a strict Paleo diet though. An important thing to remember is that you have to make the Paleo diet work for YOU. For some people, that means including things such as grass-fed butter, raw milk, or goat's milk. We actually wrote a whole article on dairy and the pros and cons that come with it.
Let's talk specifically about yogurt. There's a big difference between the Yoplaits of the yogurt world and yogurt that will actually benefit your health. Many of the big brands you find in the grocery store are low-fat or fat-free and loaded down with sugar and fillers. There is no denying it – these yogurts are not Paleo in any way. Avoid them.
Full-fat, fermented yogurt is a different story. In most cases, this type of yogurt is relatively free from processing, contains protein and beneficial bacteria for your gut, and is unsweetened – a far cry from Yoplait. Studies have shown that this type of yogurt can even be cardiovascular protective (1).
If you can tolerate dairy and choose to eat it, yogurt could be a great addition. When choosing yogurt, read your labels carefully. Always look for full-fat, fermented, and no sugar added.
"I can't eat eggs. What can I eat for breakfast instead?"
Finding egg-free breakfast options while following the Paleo diet can be tough sometimes. For those suffering from autoimmune conditions or intolerances, eggs can cause painful symptoms and need to be eliminated from the diet for a period of time. Thankfully, there are other breakfast options available – you just have to get a little creative!

Smoothies are a great option for mornings when you need something fast. Throw greens, your favorite fruit, nut milk, and nut butter in a blender for a nutrient-dense,
grab-and-go meal. Feel free to experiment with your favorite combinations to find a smoothie that tastes perfect to your tastebuds.
Chia pudding is another popular option, and is an easy recipe to prep for breakfast. All you have to do is mix ½ cup of chia seeds in 2 cups of milk and add in a touch of vanilla extract and maple syrup. Stir to combine and place the container in the refrigerator for at least 4 hours. You can add in fruit, cacao, nut butters, and more to make fun varieties.
Keeping it simple and having a Paleo-friendly sausage (no sugar or fillers added) with a side of sauteed kale and fruit is totally doable. Sweet potatoes stuffed with shredded pork and roasted broccoli is a protein-packed, fiber-filled option as well.
Once you start thinking outside of the "eggs for breakfast" box, the options become limitless! Be sure to check out paleobreakfast.com for all kinds of filling breakfast recipes.
Sources:
Download Your FREE Paleo Starter Kit Today!
3-Day Paleo Diet Meal Plan
Comprehensive Paleo Diet Shopping List
5 of Our Favorite Paleo Diet Recipes