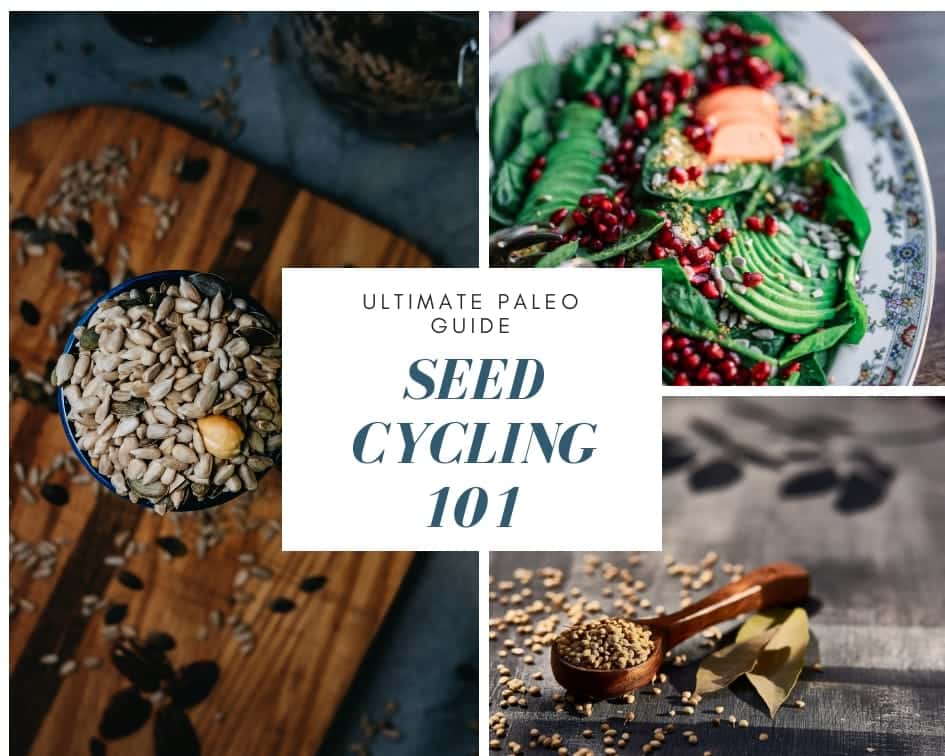 I was in my Master's degree program for nutrition when I first heard about the concept of seed cycling. The program I completed was based around using food as medicine, so I can't say that I was necessarily surprised.
During that year of study, I learned more about the amazing healing powers of food that I ever bargained for.
That was back in 2015. I never tried seed cycling myself, but I knew classmates who did and had massive success in doing so. The concept always stayed with me but I never took the leap.
Until now.
This year, it seems like everyone in the health and wellness sphere is talking about seed cycling. For women especially, the focus on hormone health is at an all-time high.
And rightly so. Quite simply, without hormones, we wouldn't be able to survive. And when our hormones are out of whack (which can happen easily and for a number of reasons), we definitely don't feel our best. We can actually feel pretty horrible.
That's why I am so excited that seed cycling is making it the masses. It's a simple way of using food to help bring our body into balance.
What is Seed Cycling?
Seed cycling – also called seed rotation or seed syncing – is a way of incorporating certain seeds into your diet in two-week segments to help naturally regulate and balance hormones for women who are menstruating, menopausal, or postmenopausal.
The seeds used in seed cycling help bring estrogen and progesterone into balance by raising estrogen levels in the first phase of our cycle (the follicular phase) and progesterone in the second(the luteal phase).
This is critical because, for many women, our sex hormones have been thrown way out of balance due to a number of factors including hormonal birth control use, excessive stress, environmental toxins, and the foods we eat.
When these sex hormones are wonky, it can lead to many of the negative symptoms that women have come to expect as "normal" during their cycle – acne, tender breasts, physically and emotionally painful periods, irregular cycles, or even the absence of a cycle.
These symptoms are not normal though. And let's be honest – they are pretty horrible.
Seed cycling is a gentle, non-intrusive way of using the healing powers of food to bring regularity back to your cycle.
What Seeds Do You Use?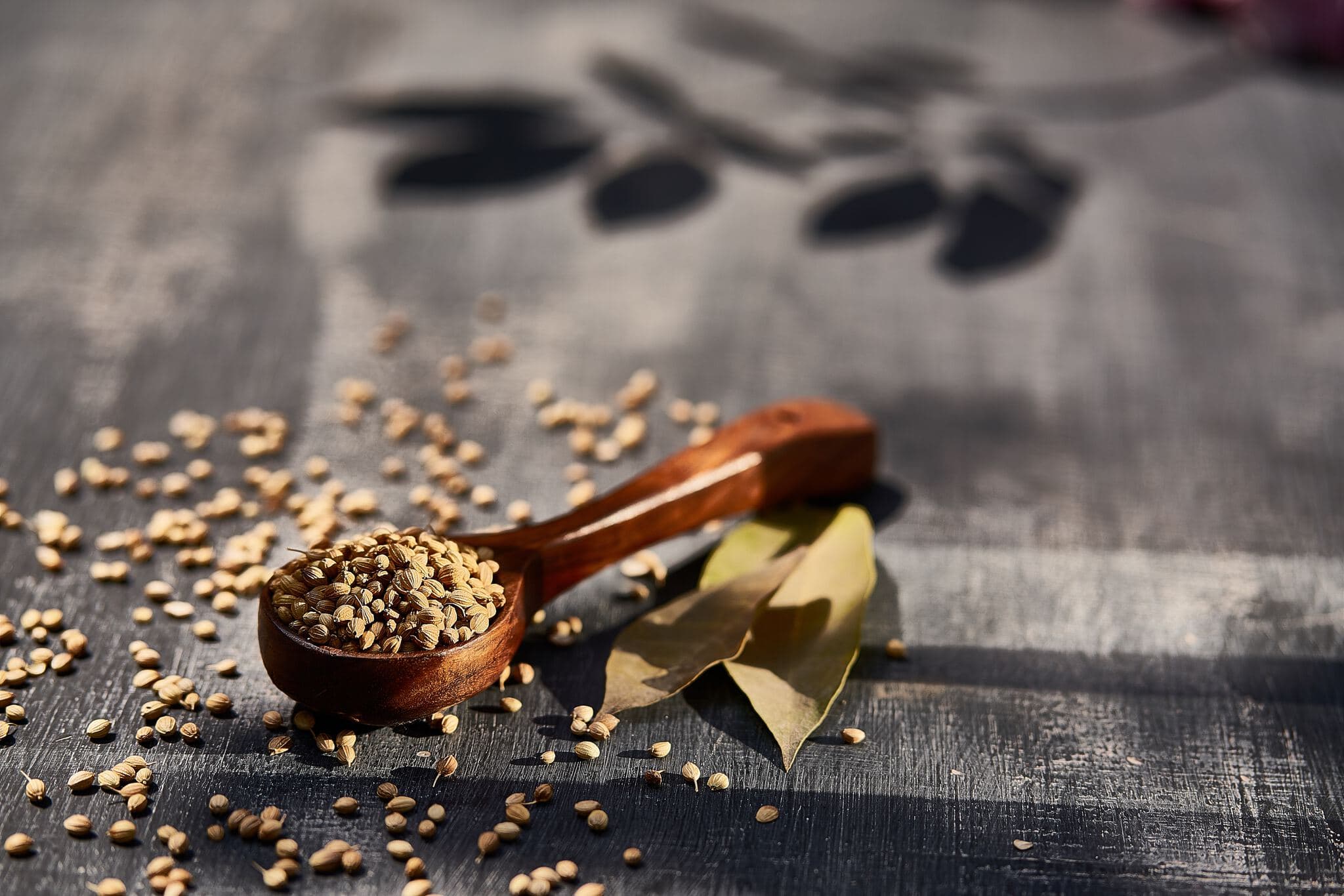 The are four different seeds that will be used to seed cycle – pumpkin, flax, sunflower, and sesame.
During days 1-14 of our cycle – remember, the follicular phase – our body builds up the uterine lining which requires more estrogen. This phase lasts until our first day of ovulation, around day 14.
Pumpkin and flax seeds contain lignans, magnesium, vitamin B1, and zinc that all have beneficial qualities for hormones.
Days 14-28 of your cycle (the luteal phase), estrogen levels fall and progesterone levels rise to prepare the uterine lining for any possible implantation.
Sesame and sunflower seeds are your magic seeds during this phase. Sesame seeds are rich in zinc and sunflower seeds vitamin E. These two micronutrients have been shown to help with progesterone.
By and large, the magic of these seeds lies in the compounds within the seeds. There are chemicals called lignans contained within the hulls that – when consumed – bind up excess hormones in the body. Studies have shown these lignans can sweep up excess androgens, reduce breast pain, and bind up excess estrogen. Seeds also contain essential fatty acids that are absolutely necessary to create hormones.
How To Seed Cycle
Seed cycling is very easy to do. The first day of your period is the first day of your cycle.
You can start seed cycling by taking one tablespoon of ground flax and one tablespoon of ground pumpkin seeds. Do this every day for the next fourteen days.
On days 15 through 28, you will switch the seeds – one tablespoon ground sesame seed and one tablespoon ground sunflower seeds.
You can eat these however you'd like. I'd recommend sneaking them into smoothies, homemade snack balls, on top of salads, in paleo granola, or whatever creative way sounds good to you!
If You Don't Have A Cycle…
There are a variety of reasons that a woman wouldn't have a cycle, but don't fear! Seed cycling can still be helpful.
You can start seed cycling whenever you'd like. Stick to the aforementioned seed combinations above (phase 1: flax/pumpkin and phase 2:sesame/sunflower). Stay with each combination for two weeks before switching to the next.
If you want a guideline, you can consider the new moon as the first day of your cycle, and the full moon as day fifteen.
My Experience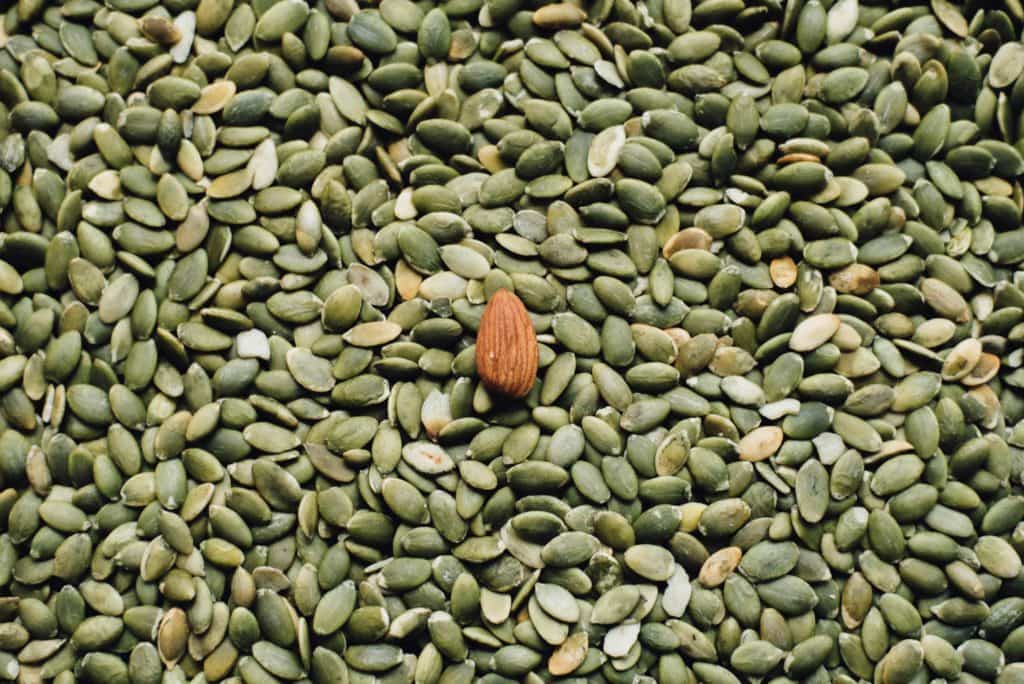 I've never had exceptionally weird periods. They've always been pretty regular – even before I went on hormonal birth control. My main symptom would be spotty breakouts about a week before my period was set to arrive.
Within ONE MONTH of seed cycling regularly, my skin made massive improvements. I honestly have never seen my skin look so smooth and blemish-free.
I'm not saying that seed cycling is a cure all for everything – but my experience has definitely been a good one.
How Long Does It Take To See Results?
Hormones can be tricky little things and it can take as long as three to six months to notice changes. That being said, some women, like myself,  have seen drastic results in as little as a month of dedicated seed cycling.
It is a good idea to keep a log of your cycle and any associated symptoms/changes as you start incorporating seeds into your diet. This will help you notice any changes that might come up for you!
Tell us – would you try seed cycling? Have you? What results have you seen?
Further Resources:
Food Period – a really cool, women-owned company that offer Moon Bites – a subscription-based service that makes seed cycling as simple (and tasty) as can be.
Download Your FREE Paleo Starter Kit Today!
3-Day Paleo Diet Meal Plan
Comprehensive Paleo Diet Shopping List
5 of Our Favorite Paleo Diet Recipes