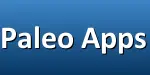 Here are the very best resources to help you with your paleo lifestyle.
About Paleo
The Ultimate Guide to Paleo is a comprehensive guide to the paleo diet that explains what paleo is, where it came from, why it's good for you, what you should and shouldn't eat and why, and where to find more information.
The Paleo Diet Food List is a comprehensive list of foods which are and aren't paleo.
Paleo FM is the podcast that answers your paleo questions every day of the week.
Tools To Make Your Life Easier
Sign up to receive our Paleo Diet Starter Kit plus paleo recipes and articles in your inbox.
We have hundreds of paleo recipes for you to choose from for paleo appetizers, beverages, breakfasts, desserts, dinners, smoothies, and snacks.
Paleo.io is the paleo app that answers the question, "is ___ paleo?" Containing over 3000 food items, it's the most comprehensive searchable food list out there.
The Paleo Meal Plan Service takes the planning out of paleo. Each Sunday you'll receive a meal plan and grocery list for the week ahead.
The 30 Day Challenge is a month-long, step-by-step guide to starting the paleo diet. It takes you through exactly what you need to know to get started, as well as how to do it, by email.
We've compiled a list of the very best paleo cookbooks out there, so that you never have to get bored of eating the same meals over and over again.
Solving Leaky Gut is a 60-day video course, which takes you step-by-step through the process of fixing your leaky gut.
The 21-Day Sugar Detox is a program, which helps you to reset your body and overcoming sugar and carb cravings.
Passing It On
Institute of Integrative Nutrition
Once you've experienced the life-changing results of going paleo, you might feel compelled to share what you've learned and help other people lose weight and turn their health around. The Institute of Integrative Nutrition is the world's leading health coach training program.
How To Start A Food Blog
The best way to share your recipes and healthy eating tips is by starting a blog. The How To Start A Food Blog guide takes you step-by-step through the process of starting your very own blog.
Download Your FREE Paleo Starter Kit Today!
3-Day Paleo Diet Meal Plan
Comprehensive Paleo Diet Shopping List
5 of Our Favorite Paleo Diet Recipes