Everyone loves potato chips and conforming to Paleo Diet, these chips are big no-no! So we made Paleo Potato Chips to still give you the satisfaction that only these chips could give.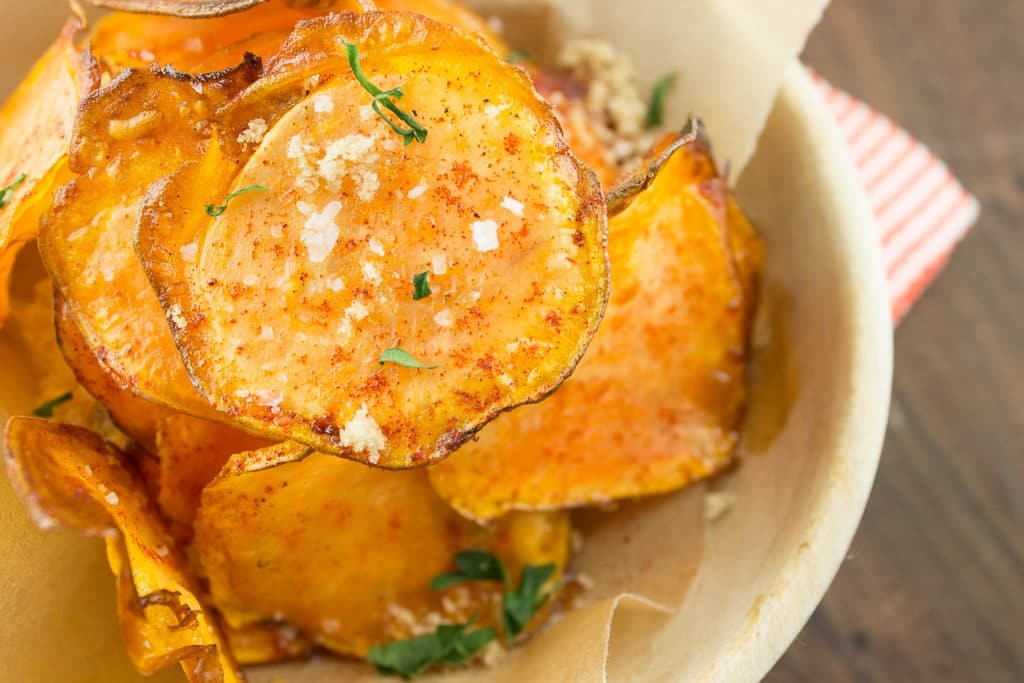 Crisp or potato chips are thin slices of potato that has been baked, deep fried, or popped until crunchy. These chips are commonly served as side dish, snack, or as an appetizer. It is one of the top favorite snacks of all time. Who wouldn't love a potato chips? Aside from its crunchy and delicious taste, it is packed with vitamins nd nutrients most especially when it's made of sweet potatoes.
Not only are sweet potatoes inexpensive, and delicious, they have many other benefits for your health. Sweet Potato is a good source of Vitamin A, Vitamin B6, Vitamin C and Vitamin D. It has a relaxation and anti-stress mineral which are beneficial. Interesting, right?
If you're looking for something crunchy to replace your junk food, these sweet potato chips will do it. With only four ingredients, you'll be making this snack weekly. Light and crisp, they are satisfying in the best way. Paleo Sweet Potato Chips make a great midday snack or a side for just about any Paleo meal.
Paleo Sweet and Spicy Potato Chips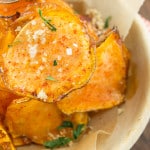 Paleo Sweet and Spicy Potato Chips
Ingredients
2

large

Sweet potatoes

1/2

cup

olive oil

1

tsp

Chili powder

Sea salt

(to taste)
Instructions
Peel and slice the potatoes on a mandolin slicer as thin as you can get them. Line a sheet pan with paper towels.

Pour about 1/2 inch of olive oil in a deep skillet. Turn the heat on medium high and allow the oil to heat up for several minutes. Add one of the chips to the oil; if it sizzles, it's ready.

Cook the potatoes in an even layer, in batches, until all are cooked. Season with chili powder and sea salt to taste and serve immediately.
Download Your FREE Paleo Starter Kit Today!
3-Day Paleo Diet Meal Plan
Comprehensive Paleo Diet Shopping List
5 of Our Favorite Paleo Diet Recipes