IIFYM: The Hot New Diet Trend
Popular among bodybuilders and CrossFit athletes, IIFYM seems to be THE DIET right now. With an emphasis on macronutrient balance, IIFYM followers say that they can achieve optimal athletic performance and body composition goals with this approach.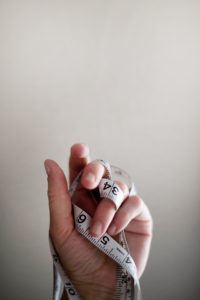 The field of nutrition is ever-changing. Educating yourself about current diet trends is part of figuring out what approach works best for YOU. Keeping that in mind, let's dive into the IIFYM approach.
What Does IIFYM Stand For?
IIFYM is an acronym that stands for "If It Fits Your Macros." It is also referred to as flexible dieting. This approach is built around the concept that if you eat less calories that you expend on a daily basis, you will lose weight at a steady and predictable pace. It also ensures that your body is receiving the proper amount of macronutrients – protein, fat, and carbohydrates – each day dependent upon your activity level and personal goals.
Originally developed by bodybuilders, many people say that the biggest advantage of IIFYM is that it is completely individualized. Unlike other one-size-fits-all diets, this approach uses your personal information (like your TDEE – total daily energy expenditure, activity level, and goals) and provides you with calorie and macronutrient amounts that are tailored just for you.
No matter if you want to lose weight, gain muscle, increase athletic performance, or just feel better throughout the day, your macronutrient balance can be calculated and adjusted to help you reach that goal. I'm not going to dive into how to calculate these numbers, but if you're interested, check out this article for a good place to start.
Benefits of IIFYM
Most people agree that the beauty of IIFYM is that it's flexible. Although you have certain numbers to meet in your macros and calories, you can "spend" those however you prefer.
Let's say you have 150 grams of carbs you can eat per day. If you want to spend 75 grams of carbs on 4 pieces of gummy candy in the morning, you can do that. You just have to account for only eating 75 grams throughout the rest of the day.
Basically, at the end of the day, your goal is to be equal to your allowed macros…but you can reach those numbers however you like.
Unlike other diets, no food is truly off limits. Search the IIFYM hashtag on Instagram and you'll see thousands of pictures of Pop-Tarts, cookies, ice cream, and everything in between. Because these so-called "bad" foods are allowed, many people find that it makes IIFYM much more sustainable in the long run.
Long gone are the days of "cheat meals" and restrictive behavior. You are allowed to eat what you want without feeling guilty about it.
Many people also find that flexible dieting allows for less stress in social situations – like eating dinner out with friends or celebrating birthdays with cake at the office. As long as you track it, you can have your cake and eat it too.
Drawbacks of IIFYM
Just like with the Paleo diet, there are a ton of resources on how to properly follow the IIFYM approach. That being said, there can be a steep learning curve. Most people have probably tracked their calories before, but tracking macros is another story. Just how many carbs, fat, and protein does a three egg mushroom and spinach omelet have any way? This can be incredibly overwhelming when first starting out. Apps like Myfitnesspal can make this task easier, but it can definitely take some time to get the hang of it.
While macronutrients are vital for the body, micronutrients aren't necessarily considered on IIFYM.
(Need a refresher on micronutrients? Check out our guide.) Sure, you can achieve weight loss if your caloric intake stays below what your body burns each day…but if you're only getting there by eating pizza and ice cream, you're cutting yourself short on essential vitamins and minerals that your body needs to function properly.
No matter what people say, food quality matters just as much as food quantity. Ensuring that you eat nutrient-dense, real food often is incredibly important.
Can You Be Paleo on IIFYM?
So maybe IIFYM has piqued your interest, but you love the Paleo lifestyle. Can you do both?
To put it simply…yes. You can definitely use both the Paleo and flexible dieting guidelines to help you meet your goals.
A Paleo flexible diet won't include the sugar-loaded treats that many other flexible dieters love to flaunt on social media. That being said, you can definitely apply the IIFYM rules to a Paleo diet and achieve great success.
In fact, Paleo-approved food (aka REAL food) is usually low calorie and nutrient-dense. Therefore, you get to eat more and feel fuller for longer. Volume-wise, you're going to get a lot more bang for your buck with zucchini noodles, turkey meatballs, and a sweet potato versus one piece of pizza. You get more food, more nutrients, and you'll stay fuller for longer.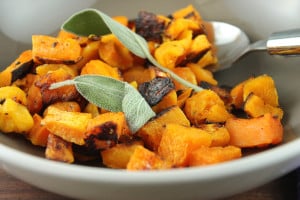 A note about exercise – for people who do intense exercise multiple times a week, like CrossFit or HIIT, reaching the daily carb amount following the Paleo diet may seem difficult. Paleo athletes often include starchy vegetables, like sweet potatoes, fruit, or even rice (although technically not Paleo) pre and post-workout to help reach their needed carbohydrate goal.
What are your thoughts on If It Fits Your Macros? Is it something you would try?
Download Your FREE Paleo Starter Kit Today!
3-Day Paleo Diet Meal Plan
Comprehensive Paleo Diet Shopping List
5 of Our Favorite Paleo Diet Recipes