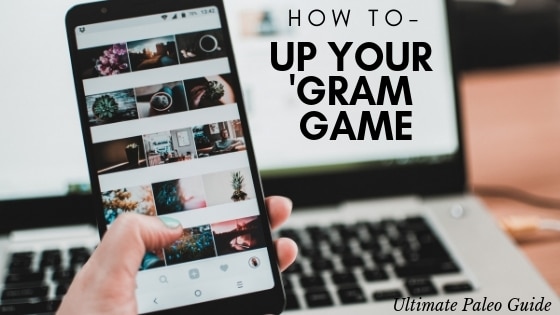 As you know, a picture is worth a thousand words and these days, maybe even thousands of 'likes'.
Instagram has not only allowed us to take a glimpse into every day life of your friends, but also even your ex-boyfriend's cousin's French Bulldog named 'Edwin'.
With that being said, the majority of people on social media want to put their best face forward when it comes to their fitness, free time and finally (my personal favorite) food.
For those who would rather contribute to a feed full of desserts, smoothies and tasty dishes instead of Insta- models or The Kardashian's, keep on reading!
Here are some tips and tricks to help you take Insta-worthy food pics that will make anyone's mouth water.

First: Understand Lighting!

Lighting is the single most important factor when taking a photo because it can make or break the image that you are trying to capture.
While many of us would like to take a photo of our favorite dish in dimly lit restaurant to show the ambiance, it is very difficult to achieve a quality photo within those conditions.
Light is your friend, but it is necessary to understand where the light should be coming from. My personal favorite is natural light through a window because it diffuses the light, which makes it easier to take a beautiful photo.
When positioning your drink or meal, also consider where the light is. Is it behind the subject? On the side? There are varying options that are all good, yet they provide different outcomes.
First, light that is behind the subject will make the photo look very dramatic and will produce a lot of contrast between the highlights and shadows.
Next, lighting that is sourced from the side of the subject will provide shadows and contrast while also illuminating the food a little more. I wouldn't recommend you taking a photo with the light hitting the subject straight on, because then there is no contrast or depth of field (aka it looks flat).
Therefore, natural diffused lighting that is either behind or on the side of the photo is most ideal when taking foodie photos.

I tried illustrating this concept with a coffee mug at a cafe, but it still gets the job done!

Second: Understand Composition!

When organizing the subjects in your photos, remember the rule of thirds!
"What is the rule of thirds??" you might ask. Well, just imagine that there was a grid over your image, which would look like this. The idea here is to have your subjects in your photo be placed either where the lines intersect or on the lines of the grid.
When doing this, do not worry about fitting everything into the frame because it is actually better to let images fall partially outside of the frame. This provides a more aesthetically pleasing photo and makes your look more like a pro!
Next, when you organize these items, imagine that they are following a curve that is in the shape of an "S". This lets the eye wander around the image, thus making it exciting and fun to look at. Get creative with your subjects and don't be afraid to get messy.
It all helps with telling a story in your photo.

Third: Tell a Story!
Depending on your personality, this may be very fun for you or it might make you feel uneasy because it can get messy.
Remember those ingredients you used to make your dish? Well, you can keep them lying around because it truly lets the viewer create a story and visualize the process that went into making that dish.
Flour? Sugar? Salt? Sprinkle it around! Get creative and enjoy this but also remember the cleanup afterwards.
Regardless, telling a story through your photo is the difference between a good photo and a great photo. I'll show you what I mean with one of our latest recipes – coconut creamed cucumbers.

We live in a time where we have the ability to be creative and share it with the world.
If you're like me and you truly love food and want to also combine it with an artistic passion like photography, don't hesitate! Practice makes perfect so start taking foodie photos today!
I can't wait to see what's in store.

Download Your FREE Paleo Starter Kit Today!
3-Day Paleo Diet Meal Plan
Comprehensive Paleo Diet Shopping List
5 of Our Favorite Paleo Diet Recipes