What are histamines?
Histamines are a biologically active compound that is found within the majority of living organisms, from human beings and other mammals to plants, bacteria, and insects.
Histamines are classified as being an amine, which is an organic molecule based on ammonia's chemical structure.
Scientists Henry Dale and George Barger were responsible for isolating histamine from ergot, a deadly plant fungus, in the early 19th century. Shortly after that, the two English scientists managed to isolate histamine from animal tissues.
Histamines can be found within plants such as stinging nettles. The delicate hairs on the leaves of stinging nettles that produce itching and swelling when touched contain histamine, as do the venoms of the majority of bee, wasp, and hornet species.
Histamines in the body
In the human body, histamine can be found throughout the body in nearly all tissues, primarily stored in the mast cells of tissue as well as within the granules of basophils (a type of blood cells).
Histamine is also categorized as a neurotransmitter, meaning it is responsible for relaying chemical messages in between neurons (nerve cells).
When histamine is released in the body, it can be responsible for a wide range of functions such as contracting the muscle tissues found within the stomach, lungs, and uterus; dilating blood vessels, promoting the secretion of gastric acid, and raising heart rate.
Histamine + immune system
Histamine plays a crucial role in how your immune system responds to injuries, allergens, and infection. When any part of your body is inflamed due to  anything from a bacterial infection to a nasty cut, tissue mast cells release histamine to enhance permeability of blood vessel walls and dilate blood cells.
This process allows the immune system to release fluids such as white blood cells and blood plasma to permeate through blood vessel walls in order to travel to the site of infection or injury to begin repairing the damaged tissue. (Source)
Aside from existing within living organisms, there are also certain foods and beverages that contain histamine, provoke histamine release, or block diamine oxidase, which is the enzyme that breaks down histamine. (Source)
Histamines and allergies
You will likely have heard about antihistamines or anti-allergens. These are usually over-the-counter medications that are taken to combat allergies, although there are stronger variations for more serious allergies.
When you suffer from an allergy, your body produces histamines as a reaction to the substance to which you are allergic.
An allergy is essentially the immune system overreacting to a substance that is normally harmless (an allergen).
When an individual is exposed to the substance or compound that they are allergic to, the allergen binds to immunoglobulin E antibodies and the mast cells release histamine to begin fighting what the body perceives as an injury or infection.
Depending on where the histamine is released in the body, symptoms from an allergic reaction may include itching, sensitive eyes, a runny nose, sneezing, swollen throat, and tightness in the chest.
Allergies are generally considered to be mild reactions, although there are cases in which certain types of insect venom, drugs, or foods can provoke anaphylactic shock, which can be fatal if not treated. (Source)
What is histamine intolerance?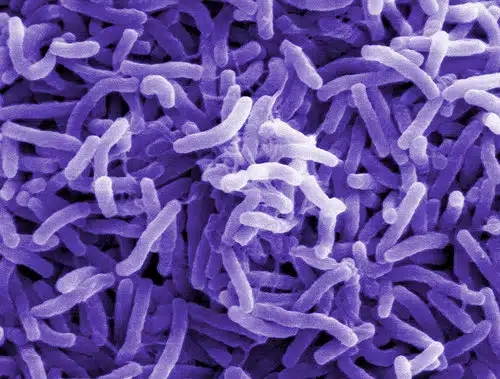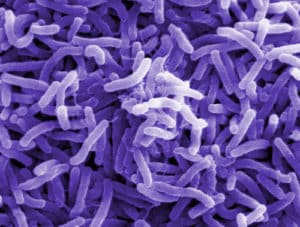 As mentioned earlier, histamine is not only found within living organisms, but also within certain popular foods and beverages.
Certain bacteria as well as certain types of yeast have the potential to form histamine, which is why histamine-rich foods and beverages tend to be those that are subject to a fermentation process.
Histamine intolerance is a condition where individuals cannot consume histamine-rich foods or beverages as a result of the body accumulating too much histamine and being unable to break it down,
Normally, the body is able to break down and process dietary histamine without issue – it is detoxified by the body's amine oxidases. However, in individuals who possess low amine oxidases, histamine builds up and may become toxic.
Histamine intolerance symptoms
When histamine is not degraded properly and an excess builds up, it result in symptoms such as headaches, diarrhea, asthma, flushing, rapid heartbeat, and congestion of the nose and throat.
As histamine intolerance has a broad range of symptoms and tends to only occur when an excess of food or beverages rich in histamine is consumed, it often goes undiagnosed.
As the symptoms of histamine intolerance are similar to that of a typical allergic reaction, most cases are diagnosed when the afflicted individual has medical tests for allergies that return negative and no other medical conditions, disorders or diseases present. (Source)
Histamine + food
Unfortunately, many popular foods and beverages contain high amounts of histamine. Aged cheese, alcoholic beverages that have been fermented (wine, champagne, and beer), smoked fish, cured meats (bacon, luncheon meats, salami), nuts, citrus fruits and dried fruits are all considered histamine-rich.
Even certain vegetables are best avoided if you are diagnosed with histamine intolerance. Avocados, spinach, eggplants and tomatoes are all off the table.
Although this may sound quite restrictive, there are a variety of foods that are nutritious and do not contain high levels of histamine.
Just as there are histamine-rich foods that can be damaging to an individual with excessive histamine in the body, there are also low-histamine foods.
Fresh, non-processed meats and fresh-caught fish are acceptable alternatives to heavily processed or treated (i.e. smoked) meats and fish.
Rice, quinoa, eggs, fresh fruits and vegetables, and healthy fats such as olive and coconut oil are also all low in histamine.
Causes of histamine intolerance
The causes of histamine intolerance can vary from person to person. It may be due to innate factors (i.e. genetics or a chronic disease) or external factors.
Certain medications may increase the likelihood of developing histamine intolerance, such as anti-inflammatory medications such as Ibuprofen, certain antidepressants, drugs used to treat heart arrhythmia, antihistamines, and histamines.
If you are histamine intolerant, you can eliminate histamine-rich foods from your diet for a period of 30 days to see if symptoms improve.
Eventually, certain histamine-rich foods or beverages that you may find difficult to give up permanently may be reintroduced over time (at a gradual rate) and had on occasion. (Source)
Download Your FREE Paleo Starter Kit Today!
3-Day Paleo Diet Meal Plan
Comprehensive Paleo Diet Shopping List
5 of Our Favorite Paleo Diet Recipes