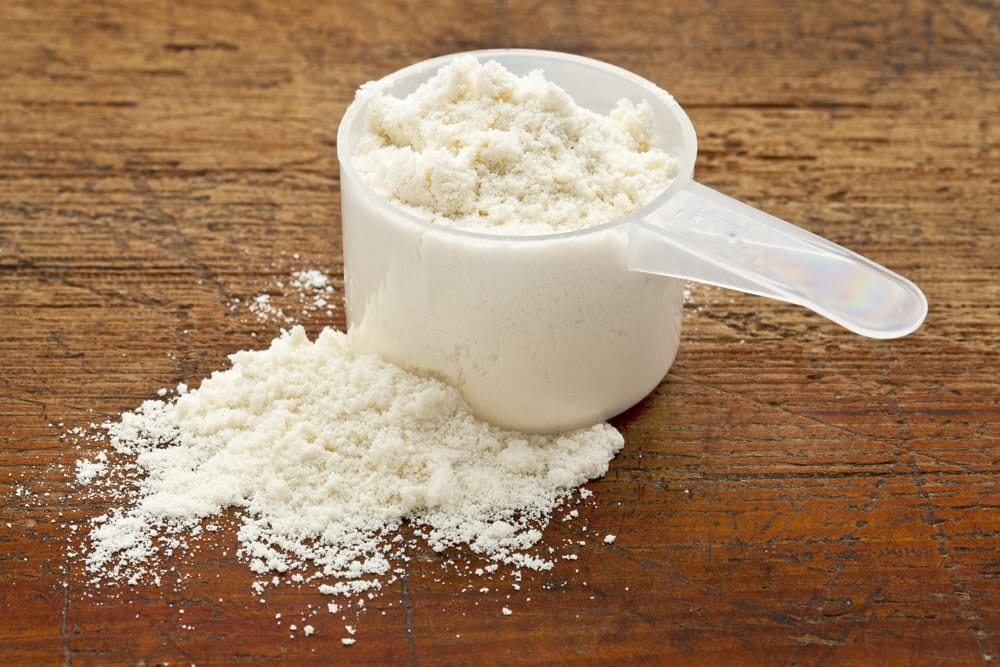 It's the question we get asked the most here at Ultimate Paleo Guide…can I use protein powder?
We've written a bunch of articles on this topic.
If you're interested, you can check them out:
Health Benefits of Whey Protein 
The Role of Protein and Recovery
If you're following a strict Paleo diet, protein powder then wouldn't technically have a place. But most of us don't live in a 100% black and white world, so protein powder can be a beneficial addition to a well-balanced, varied Paleo diet.
But – as with most foods, the brand most definitely matters. So this week, we are checking out a popular brand on the market – Burt's Bees. We look at the product and show you how we determine if this brand is a good choice or not.
What is Burt's Bees Protein Powder?
Burt's Bees Protein Powder is a plant-based protein supplement. Burt's Bees is an American company specializing in natural cosmetics and beauty products.
Burt's Bees released its debut range of protein powders in 2016. Three different formulas of protein powder were released:
The protein in all three variations is derived from plants. The protein powders are available in two different flavors, vanilla or chocolate. (Source)
How Protein Works In Our Body
To understand the role protein plays in our bodies, it is important to understand amino acids. Protein consists of organic molecules composed of amino acids.
When you consume a protein-rich food, the protein is broken down by the body into amino acids. These amino acids then contribute to an internal storage of amino acids called the plasma pool.
Amino acids and protein contribute to various major bodily functions. Without protein, your body would not be able to produce certain enzymes, antibodies and hormones.
Protein also contributes towards replacing cells that are worn out. It promotes general repair and growth in the body.
The suggested minimum daily protein intake for the average individual is 0.8 grams of protein per 1 kilogram of weight. However, this recommended dosage is only to prevent protein deficiency.
In higher doses, protein can promote optimal health through improving crucial functions. Your immune system, metabolism, and general performance are all influenced by protein intake.  (Source)
Protein can be found in a multitude of different foods. Our main dietary sources of protein are from animals (meat and fish), dairy and plants.
Burt's Bees Protein Powder contains protein exclusively sourced from plants. Plant-based protein has several advantages.
Firstly, protein found in plants typically contains dietary fiber. Dairy and meat-based protein does not contain fiber, and is typically higher in cholesterol and fat.
Plant-based protein contains higher percentages of vitamins and minerals. Finally, most plants can be eaten in abundance without negative effects.
Excess dairy and meat consumption can lead to health issues. Too much meat or dairy in your diet can result in higher cholesterol and fiber deficiency. (Source)
Nutritional Profile
Burt's Bees Protein Powder does not contain any artificial ingredients. It is free of dairy, gluten, and soy.
The range of protein powder by Burt's Bees includes:
Burt's Bees Daily Protein Powder
Burt's Bees Protein Powder + Gut Health
Burt's Bees Protein Powder + Healthy Radiance
All three powders are made up of 70 percent organic ingredients, and are non-GMO. Protein + Gut Health contains probiotics and prebiotics for digestive function. (Source)
Burt's Bees Protein Powder is available in either tubs (510 grams) or single-serving sachets (34 grams). One serving size is worth 120 calories, containing:
Protein (15 grams)
Carbohydrates (11 grams)
Dietary fiber (3 grams)
Sugars (2 grams)
Sodium (210 milligrams) (Source)
The protein in all three types of Burt's Bees Protein Powder is derived from the following sources:
Rice
Peas
Flaxseed
Sunflower seed
Oat
Protein + Gut Health and Protein + Healthy Radiance both contain higher percentages of vitamins than the standard Protein Powder.  All three protein powders contain the following vitamins:
Vitamin A
Vitamin B6
Vitamin C
Vitamin D
Vitamin E
Vitamin K
Thiamin
Riboflavin
Niacin
Folate
Biotin
Pantothenic Acid
Burt's Bees Daily Protein powder contains up to 10 percent daily value for all listed vitamins. Protein + Gut Health and Protein + Healthy Radiance contain up to 25 percent daily value for all listed vitamins. (Source)
Protein + Gut Health contains 1 billion probiotic CFUs, and 5 grams of prebiotic fiber. Prebiotics encourage the growth of healthy probiotics in the gut. Probiotics are living yeasts and bacteria that promote good gut health. (Source)
Health Benefits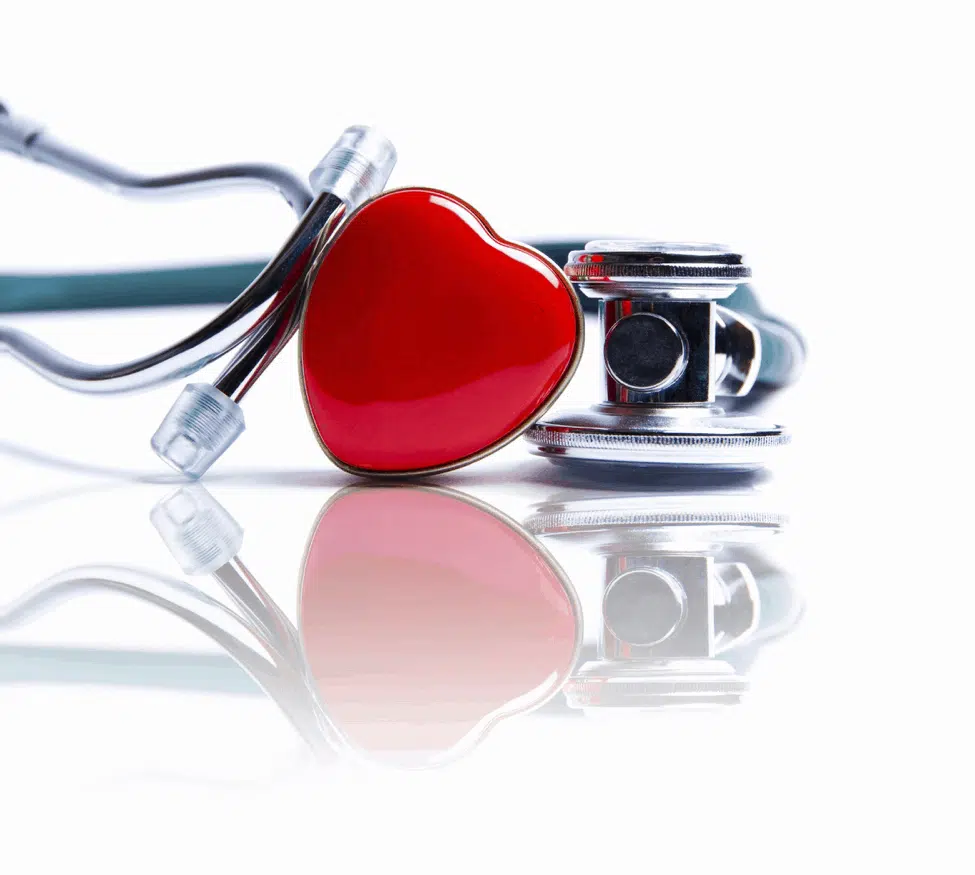 Burt's Bees Protein Powder has a multitude of health advantages. All powders in the Burt's Bees line are free of gluten, dairy and soy.
This enables vegetarians and vegans to satisfy their daily protein requirements. Individuals with gluten intolerance can also consume Burt's Bees Protein Powder.
Check out our guide to a gluten-free lifestyle
Burt's Bees Protein Powder also provides daily percentages of essential vitamins. Rather than taking numerous supplements, 12 key vitamins are packed into one serving.
Burt's Bees Protein Powder offers full support for your body. The plant-based proteins include dietary fiber, which helps your body better absorb nutrients.
The plant-based proteins also possess other beneficial compounds. Flaxseed contains omega-3, which promotes heart health.
Although other protein powders exist on the market, many are heavily processed. They may contain artificial or chemical ingredients.
Manufactured protein powders tend to lack nutrients that come from organic, natural ingredients. Burt's Bees Protein Powders is organic and non-GMO.
Burt's Bees Protein Powder contains antioxidants in the form of vitamins A, C, and E. Antioxidants inhibit the production of harmful free radicals in the body. (Source)
Protein + Gut Health provides the added benefit of a daily dose of prebiotics and probiotics. Probiotics are most effective at improving gut health if taken consistently.
Probiotics are microorganisms that are alive, and help your digestive system to function.
Probiotics can reduce the symptoms of:
Irritable Bowel Syndrome (IBS)
Inflammatory Bowel Disease (IBD)
Diarrhea due to illness
Diarrhea due to antibiotics
Probiotics can also help reduce your susceptibility to the common cold. They can minimize the symptoms of mild allergies such as hay fever.
Prebiotics are a form of carbohydrates that are not digestible. Prebiotics help feed and expand the colonies of beneficial probiotics in your gut. (Source)
Is Burt's Bees Protein Powder Paleo-Friendly?
Read our Paleo 101 starter guide
The Paleo diet involves eating only foods that have nutritional benefit. On this diet, you will be eating foods that are fresh, natural, and preferably organic.
The entire diet is based off what our long-ago ancestors ate during the Paleolithic era. During this period, humans were hunter-gatherers. Their diets consisted only of foods that could be found or hunted in the wild.
The Paleo diet is based on the notion that our modern-day diets are responsible for various health issues. Rates of obesity and diabetes have increased dramatically over the past 50 years or so.
During the Paleolithic era, processed foods and artificial ingredients did not exist. The agricultural revolution had yet to occur, so our ancestors did not consume any grain-based products.
The average Paleolithic human was lithe and athletic. Comparatively, 66 percent of the global population today is considered overweight.
In the present day, processed foods are readily available and affordable. Most popular foods, snacks and beverages are packed with artificial ingredients but few nutrients.
The Paleo diet is not about restricting calories or strict meal planning. Your body will eventually regulate hunger and satiety after eating only nutritionally rich foods.
On the Paleo diet, you will be eating:
Any food or beverage that did not exist during the Paleolithic era is off the table. The items you will be avoiding entirely include:
Processed foods
Refined sugars (i.e. soda and candy)
Refined vegetable oils
Dairy products
All grain-based products (i.e. cereals, bread, pasta, etc)
Legumes (i.e. soy, beans, etc)
Potatoes (Source)
The Paleo diet discourages consumption of grain-based products. Burt's Bees Protein Powder contains plant-protein sourced from rice and oats.
Many natural plant-based protein supplements contain extracts from legumes or grains. Some Paleo followers consider the benefits of these supplements outweigh their ingredients. (Source)
Choosing to add Burt's Bees Protein Powder to the Paleo diet is up to you: if you want to follow the diet rigorously, it is best to avoid it.
Is Burt's Bees Protein Powder Keto-Friendly?
Read our complete guide to the keto diet 
The ketogenic diet aims to get your body into ketosis. It is also known as the low-fat, high-carb (LFHC) diet.
Ketosis is a metabolic state the body enters into when it is low on food. Ketosis can also be achieved by restricting carbohydrates and eating a diet high in fat.
During ketosis, your body will change the way it burns fuel for energy. The liver will begin to break down fats and produce a compound called ketones.
Once your blood contains a certain level of ketones, your body is in ketosis. Ketosis promotes better appetite control, weight loss, and overall wellbeing.
The average person eats a diet that is high in carbohydrates. Your body converts carbohydrates to glucose, which is burned as energy.
Glucose is the simplest compound for your body to convert to fuel. When glucose is your body's primary energy source, fat is stored instead of burned.
On the keto diet, carbohydrates will make up 5 percent of your meals. The remainder of your food intake will consist of healthy fats (70 percent) and protein (25 percent).
Healthy fats (saturated fats, monounsaturated fats, etc)
Healthy oils (coconut oil, olive oil, etc)
High-fat dairy (hard cheeses, high fat cream, etc)
Meats
Fish
Seafood
Nuts and seeds
Vegetables
Avocados and berries
Low-carb sweeteners (i.e. stevia, monk fruit, etc)
The foods you will be avoiding are:
Processed foods
All grain-based products
Natural sugars (honey, maple syrup, etc)
Refined sugars
Fruit
Tubers (i.e. potatoes)
One serving of Burt's Bees Protein Powder contains 11 grams of carbohydrates, restricted on the keto diet. The protein in the powder includes extracts from oats and rice (grains, also off the table on a keto diet).
Burt's Bees Protein Powder is not considered keto-friendly. It is best avoided on a keto diet. (Source)
Is Burt's Bees Protein Powder AIP-Friendly?
Here is our guide to AIP. Check it out. 
There are over 80 registered autoimmune diseases. Autoimmune diseases are not curable, but there are treatments for the symptoms.
Autoimmune diseases occur when the body is unable to differentiate between healthy tissue and dangerous invaders. Instead of attacking viruses and infections, the body attacks healthy tissue.
AIP stands for autoimmune system protocol. The AIP diet is targeted at individuals with autoimmune disorders to help reduce inflammation in the body.
The AIP diet is a comprehensive elimination diet consisting of two phases. The first phase lasts 6 to 8 weeks.
The second phase is the re-introduction phase. This phase allows individuals to gradually re-introduce restricted foods into their diets.
Certain foods may irritate some people but be acceptable for others. During Phase II, individuals can identify which foods must be cut out of their diets permanently.
The AIP diet aims to soothe inflammation in the gut through eliminating foods that are considered irritants. Through promoting gut health, the AIP diet aims to establish reduce inflammation in the rest of the body.
During Phase I of the AIP diet, you will be avoiding the following items:
Processed foods
Grain-based products
Dairy products
Legumes
Dried fruits
Nuts and seeds
Refined vegetable oils
Alternative sweeteners
Dried fruits
Seed-based culinary herbs
Chocolate
Alternative sweeteners
Instead, you will be eating:
Vegetables
Fruit (on occasion in limited quantities)
Meats (preferably grass-fed)
Fish (preferably wild)
Healthy fats (i.e. olive oil, cultured ghee, etc)
Vinegars
Natural sweeteners (i.e. honey – on occasion in limited quantities)
Non-seed culinary herbs
Almost all the sources of plant protein found in Burt's Bees Protein Powder are to be avoided during Phase I of the AIP diet.
Burt's Bees Protein Powder can be gradually introduced into your diet during Phase II. (Source)
How to Use Burt's Bees Protein Powder
Burt's Bees Protein Powder comes in one of two flavors, chocolate or vanilla. Both flavors are described as having a rich, creamy texture.
To prepare Burt's Bees Protein Powder as directed by Burt's Bees:
Add one sachet (or heaping spoonful) to 12 ounces (about a cup and a half) of a non-dairy beverage.
Mix the powder in and enjoy! You can add Burt's Bees Protein Powder to cold water or a smoothie, depending on your preference. (Source)
Burt's Bees Protein Powder can also be added to brownies for a nutritious boost. Prepare your brownie batter as usual, and add in a quarter cup of Burt's Bees Protein Powder.  (Source)
You can even add Burt's Bees Protein Powder to popsicles! Try out this simple recipe:
Chop up two bananas.
Prepare two cups of cherries (removing the pits).
Mix the bananas and cherries with two cups of almond milk in a blender. Add two scoops of Burt's Bees Protein Powder.
Blend until the mixture has a smooth consistency.
Pour mixture into a popsicle mould, adding wooden sticks. (Source)
The verdict on Burt's Bees protein powder
As you can tell, Burt's Bees protein powder isn't the absolute best option for protein powder when following any of the aforementioned diets. That being said, it most definitely isn't the worst. Besides the non-Paleo ingredients, there really isn't any filler or junk ingredients in it.
You have to consider your own health, sensitivities, goals, and more when choosing a protein powder. Whether you go with a true "Paleo" option or venture into the world of whey protein or plant-based protein – it's important to realize that you have to choose the best option for yourself.
If you're looking for a protein powder that sticks closely to the Paleo guidelines, we've outlined some choices in our original article on Paleo protein powders.
Download Your FREE Paleo Starter Kit Today!
3-Day Paleo Diet Meal Plan
Comprehensive Paleo Diet Shopping List
5 of Our Favorite Paleo Diet Recipes