Within the health and fitness community, it is safe to say that food debates can be contentious and even polarizing. One of the most prominent arguments has to be if egg yolks are healthy or harmful.
Many have held on to the belief that eating foods high in cholesterol can increase the risk of diseases such as heart disease and stroke. In contrast, others argue that eggs contain different kinds of cholesterol, which doesn't necessarily lead to the diseases mentioned previously.
Due to these contrasting beliefs, the great egg debate lives on. If you find yourself torn, keep on reading so we can crack this egg -er- case.  
The Controversy
The egg's reputation has been tarnished since in 1973 when the American Heart Association urged individuals to cut down on eggs to prevent heart disease. Back in the day, it was clear that high levels of LDL cholesterol were what caused heart disease, so it only made sense to give up high cholesterol foods all together.
Then in 1999, Harvard came out with a study that showed that an egg a day doesn't increase the risk of cardiovascular diseases for most people and those with diabetes should have no more than three eggs per week. Instead of focusing on cholesterol altogether, recent studies have shown that saturated and trans fats are the culprit when it comes to cardiovascular diseases.
Despite recent findings, eggs still seem to have a bad rap. There is no problem having eggs for breakfast, but like most foods, one must be prudent and monitor how much they are consuming.
Furthermore, it is important to pair eggs with foods rich in vitamins and nutrients, such as fruits and vegetables. Through this, one can fully benefit from eggs and all the nutrients they carry.    
Egg Yolks and Cholesterol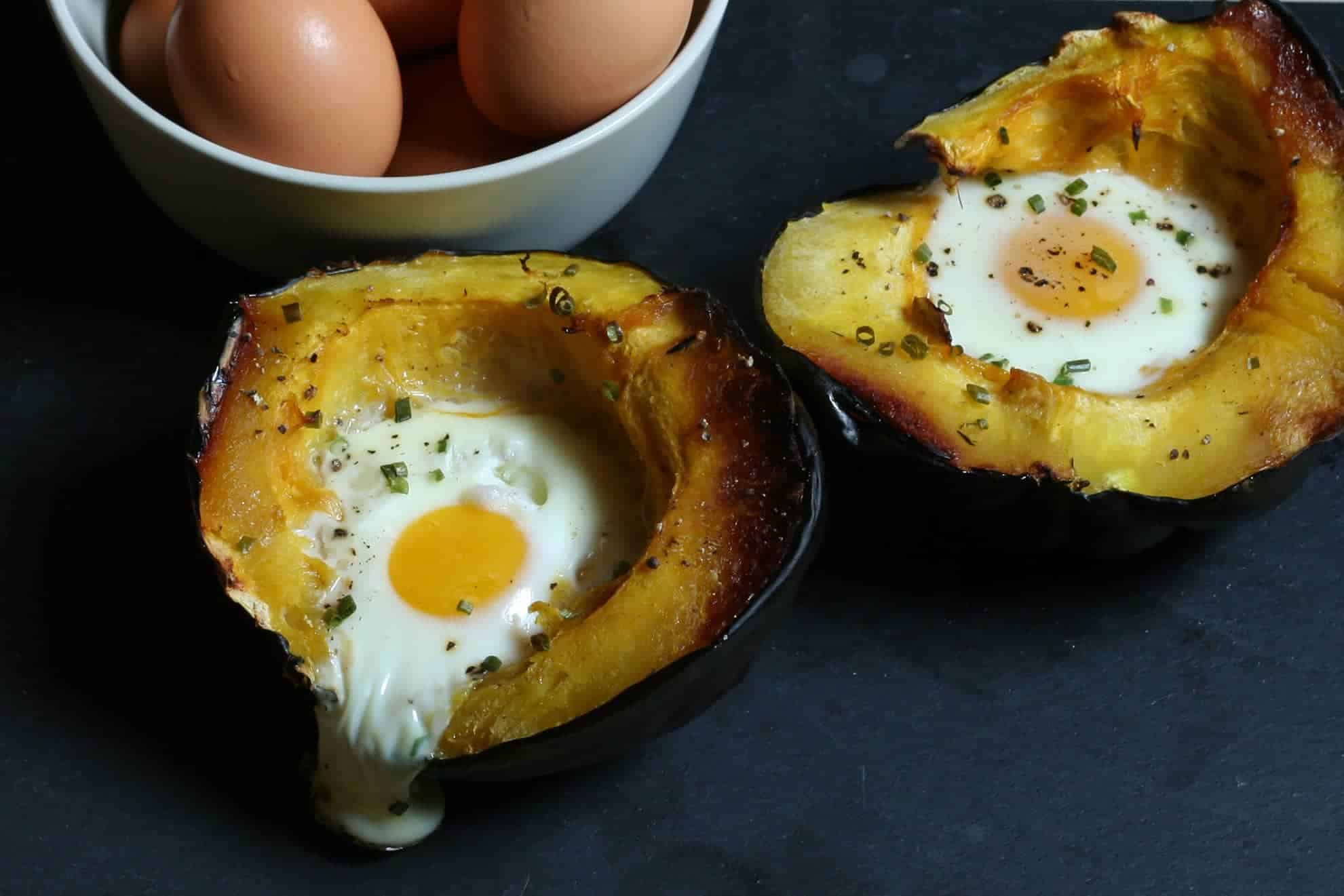 A whole egg (including the yolk) has an undeniably high level of cholesterol. However, Dr. Luc Djoussé, an associate professor and heart disease researcher at Harvard Medical School and Brigham and Women's Hospital explains how, "Dietary cholesterol does not translate into high levels of blood cholesterol.".
Many have been conditioned to believe that a high level of dietary cholesterol causes high blood cholesterol and increases the risk for diseases like heart disease and stroke.  
Since 2016, the US Dietary Guidelines has not specified an upper daily limit for dietary cholesterol due to findings that show that saturated and trans fats should be the main focus when monitoring cardiovascular health.
Furthermore, Dr, Robert Eckel, a professor of medicine at the University of Colorado School of Medicine explains how, "Our focus should be on healthy dietary patterns, not specific foods or nutrients". Any food should be consumed with moderation and prudence can be practiced by pairing those food items with healthy compliments, such as fruits and vegetables.
While eating eggs doesn't directly cause increased LDL cholesterol levels, pairing them with bacon and butter will. Therefore, one should consume a modest portion of eggs along with some greens or vegetables. Not only is it delicious, but it is also healthy.    
What Makes An Egg?
Eggs have a wide array of nutrients and vitamins. For example, eggs contain lutein and zeaxanthin, which are great for healthy eyes, and choline, which is beneficial for nerve and brain health.
When looking at an egg, it is clear that there are two distinct parts: the white part and the yellow part. Overall eggs are a nutritional powerhouse, but each part of the egg has its own specific benefits.  
The White Part
First off, the egg white is made of mostly water and protein and it contains around 67% of all the protein found in an egg. There are 6.28 grams of protein in one large egg and 3.6 grams come from the egg white.
The protein in egg whites has all nine essential amino acids and many who are trying to lose weight opt for egg whites due to their high protein content. Eating foods high in protein and low in calories helps make this possible since they can curb one's appetite while building and maintaining muscle. 
The Yellow Part
In comparison to egg whites, egg yolks are higher in calories, but contain more nutrients. Egg yolks have more calories than egg whites.
More specifically, a large egg's yolk contains about 55 calories and the white part is only 17 calories. This is because egg yolks have more fats, specifically omega-3 fatty acids. Omega-3 fatty acids are beneficial since they are important for cognition and memory and they help reduce inflammation in the body and in turn reduce the risk of heart disease, cancer and even strokes.
Egg yolks are also valuable since they contain the majority of folate, which is necessary for making DNA and other genetic material and iron and vitamins, which help the body operate efficiently. Truly, one must think twice before they throw out those egg yolks. 
How to Choose the Best Eggs
Evidently, eggs are a top choice when it comes to healthy foods.
There are different kinds of eggs to choose from based off of how the chickens that laid them lived. Eggs are named after the lifestyle of the hens that laid them.
Conventional eggs come from chickens that were kept indoors, cage-free eggs are from chickens that were outdoors and confined in a cage, while free-range eggs come from chickens that were able to roam free outside.
One study explored the potential nutritional differences between organic eggs and conventional eggs, and found that the organic eggs had higher protein, copper and potassium levels.
Additionally, omega-3 eggs contained higher levels of manganese and calcium. Essentially, when the chickens have healthier diets, the nutritional profile of the egg changes. This doesn't mean that organic or omega-3 eggs are necessarily healthier, so feel free to buy conventional eggs.
Purchase eggs based off your principles when it comes to farming practices and the budget you have set for groceries.  
Conclusion     
Eggs have had a bad rap for a while now and it's time that people stopped fearing the yolk. Truly, eggs with the yolk are the original "protein ball" and their nutritional benefits shouldn't be overlooked.
Consuming eggs with moderation is key and one must make sure that they are paired with foods that are equally beneficial when it comes to health and nutrition.
If you haven't been convinced yet, we have a ton of delicious egg recipes for you to try. Check these out:
Download Your FREE Paleo Starter Kit Today!
3-Day Paleo Diet Meal Plan
Comprehensive Paleo Diet Shopping List
5 of Our Favorite Paleo Diet Recipes