Vitamin E is a fat soluble vitamin that can be found in various foods. While there are eight different chemical forms of the vitamin, only one form is preferentially used by the human body – alpha-tocopherol.
Why is Vitamin E Important?
Vitamin E is an antioxidant. This means that it helps protect our cells from free radical damage. It specifically helps protect certain fats in our body. Because it helps fight off free radical damage, the vitamin may help slow the aging process in your cells. In short, Vitamin E's antioxidant potential helps in the fight against problems such as inflammation, cardiovascular disease, and cancer.
The vitamin also helps keep your skin looking fresh by locking in moisture and retaining elasticity. It also has some immune-boosting potential.
The great news is that Vitamin E can be found in a lot of Paleo-friendly foods. Before you run out and buy a supplement off the shelf, looks towards your food choices first! Keep reading for the top 5 Paleo-friendly Vitamin E rich foods.
Almonds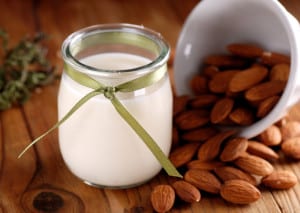 One quarter cup of almonds provides 40% of the daily recommended value of Vitamin E. The Vitamin E is found mostly in the meat of the nut; but research has recently found that the flavonoids in the skin of the almond team up with the Vitamin E and provide almost twice the antioxidant power than when tested separately. So, be sure to eat the whole nut – skin and all – to get the full antioxidant punch potential of the almonds. Roast them with honey and spices for a sweet and spicy treat.
Spinach
Spinach has so many important micronutrients that it almost feels unfair to sing the praises of just one. When it comes to Vitamin E, though, one cup of cooked spinach contains 25% DV. Don't try to eat a cup of spinach plain; put it in a frittata, blend it in a green smoothie, or wilt it in your sweet potato hash.
Avocado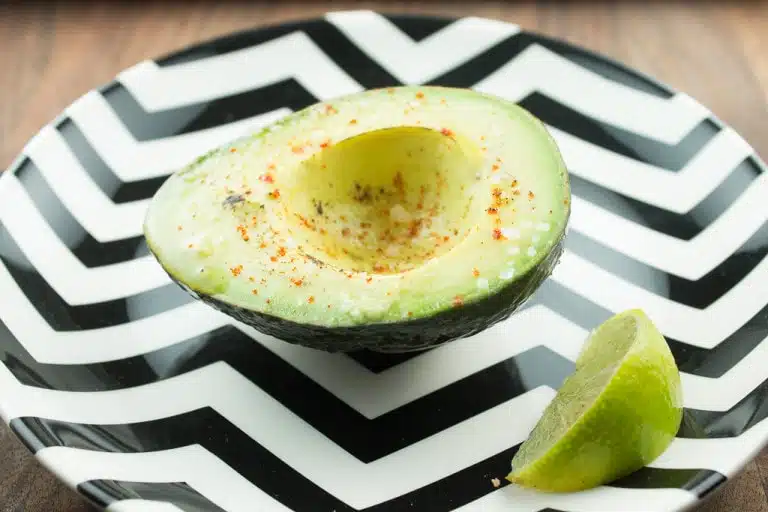 Add it to the list – the Vitamin E content is just another reason to love this creamy fruit. In one whole avocado, you'll find around 10% DV of Vitamin E. Throw some avocado in smoothies, top slices on top of sweet potato toast, or try it broiled for a fun twist. If you're looking for something a little more traditional, make some to-die-for guac following our fool-proof guide.
Olive Oil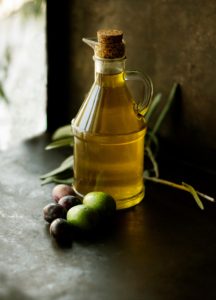 Olive oil is regarded as one of the original "healthy fats". Besides the heart healthy fats found within the oil, you also get 10% DV of Vitamin E in one tablespoon. It's always best to look for organic, cold-pressed oil in a dark or tinted glass bottle. Olive oil is susceptible to oxidation, so it's best to use this oil For easy ways to incorporate olive oil into your daily diet, check out this recipe for an easy vinaigrette.
Sweet Potato
A Paleo favorite – one cup of cooked sweet potato has 10% DV of Vitamin E. Sweet potatoes also contain many other micronutrients including vitamin A, vitamin C, and potassium. Because this tuber is high in carbohydrates, some people may want to limit their intake. Read more about that here. If you're looking for ways to incorporate this root veggie into your diet, try our recipes for spicy sweet potato fries or sweet potato casserole.
Not only are these foods loaded down with vitamins and minerals, including powerful Vitamin E, but they're delicious too. Be sure to incorporate these into your diet and reap the benefits!
Sources
Almonds. (2017). World's Healthiest Food. Retrieved 15 March 2017, from http://www.whfoods.com/genpage.php?tname=foodspice&dbid=20
Vitamin E – Health Professional Fact Sheet. (2016). Office of Dietary Support. Retrieved 15 March 2017, from https://ods.od.nih.gov/factsheets/VitaminE-HealthProfessional/
Download Your FREE Paleo Starter Kit Today!
3-Day Paleo Diet Meal Plan
Comprehensive Paleo Diet Shopping List
5 of Our Favorite Paleo Diet Recipes