Welcome to another edition of our Mailbag posts! This series focuses on questions that are frequently asked by the UPG community. Have a lingering question? Ask it here and we might feature you in future posts!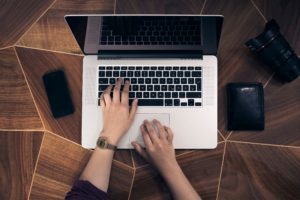 If you're looking for personal guidance, sign up for Paleo Meal Plans today and receive access to weekly meal plans, recipes, shopping lists, and our Paleo Nutritionist.
You can also see other mailbag questions here.
"I have a collagen supplement, but I'm wondering how do I get more collagen in my diet?"
The word collagen is actually derived from the Greek word kolla which means glue. Collagen is the most abundant protein found in our bodies, and is an important component of connective tissue. It is present in our bones, joints, and skin. As we age, our bodies start to produce less and less of it. This is why it's common for your skin to start wrinkling, bones breaking, and joints aching as you get older. So, as you can assume, it's important to make a point to get collagen in your diet as you age.
When we talk about collagen, it is not uncommon for the world "gelatin" to come up as well. Gelatin is the extract that comes from cooking collagen-rich foods, and it's what causes liquids to become gelatinous.
So, how do you incorporate more collagen-rich foods into your diet? First off, let's talk about bone broth. In the past few years, bone broth has come to be known as the go-to healing food…and for good reason. Loyal bone broth drinkers say it helps with treating leaky gut, improving the immune system, increasing the joint health, and much more. To learn all about this nourishing food, check out our full-length article here.
To sum it up for you, bone broth is incredibly rich in many vitamins, minerals, AND gelatin! For the most potent results, be sure to make your own bone broth at home so that you know the quality of each ingredient that goes into it. Using bones from grass-fed or pastured animals is important. Make your own with our super easy crockpot recipe!
Eating collagen-rich foods like bone broth is important, but it's also important to protect the collagen that we already have in our body too. Including dark, leafy greens (like spinach and kale) and berries are a great way to get lots of antioxidants into our diet. Antioxidants play an important role in fighting off free radicals that harm our existing collagen. As always, try to buy these produce items organic when possible – since they are frequently at the top of the Dirty Dozen.
"I've just heard about Paleo. What resources do you recommend?"
In the past five years, the Paleo diet has exploded in popularity. With increased popularity comes an enormous amount of information that is available at your fingertips. Wading through the information overload can definitely be a daunting task.
To save you the mental energy, we've included our favorite books and Paleo experts below. This list is by no means exhaustive, and there are many more excellent resources out there. If you have a favorite that's not on our list, please be sure to leave it in the comments.
Of course, start with our Paleo 101 Starter Guide. This is a comprehensive guide that we hope answers all of your questions about the Paleo diet. Also, keeping up with the newest posts on Ultimate Paleo Guide is a great way to stay up-to-date about everything in the nutrition and Paleo world.
Ensuring that you have an arsenal of good food options is also important. Some of our favorite Paleo cookbooks include:
We also offer some tools to help make your transition to a Paleo lifestyle simpler.
Paleo Meal Plans
Sign up for Paleo Meal Plans and get weekly meal plans delivered straight to your inbox. Not only do you get meal plans, but you'll receive shopping lists, recipes, access to our private Facebook group and your very own nutritionist.
Paleo.io
Always know exactly what foods are Paleo with our app – Paleo.io. With over 3,000 items, it is the most comprehensive Paleo food app on the market.
What can you use in Paleo recipes for a sugar substitute if you are allergic to honey?
Honey is commonly used as a sweetener in many Paleo recipes. Don't fear if you can't eat it – you have some other options! Of course, which sweetener you choose is definitely dependent upon the individual recipe. But, find some alternative choices below, and feel free to experiment to find which one works best for you!
Maple Syrup
This sweet liquid can be used for so much more than pancakes and waffles! When making Paleo-friendly baked goods, maple syrup can easily be subbed in place of honey. When choosing maple syrup brands, look for the organic grade B label. Compared to Grade A syrup, Grade B is much less filtered. Start with just a little syrup and add until the sweetness suits your tastes.
Dates
Dates are a great, healthful way to sweeten many recipes. My favorite way is to throw a couple pitted dates in smoothies for a subtle sweet taste. You can also make date paste by blending dates in water until you reach your desired consistency. Use date paste as you would honey in a recipe. Date paste can be stored in an airtight container in the refrigerator for up to two weeks.
Stevia
Stevia is a calorie-free, Paleo-friendly sweetener. Stevia is a natural sweetener derived from the leaves of the stevia rebaudiana plant. The quality of stevia products that can be found in grocery stores varies greatly, so always look for stevia that is organic and has no added ingredients (like erythritol).
I should mention that sugar substitutes should be consumed in moderation. The foundation of the Paleo diet is always vegetables, animal protein, fruit, and nuts and seeds. For a sweet treat occasionally, though, the sweeteners mentioned above are great alternatives to honey.
Download Your FREE Paleo Starter Kit Today!
3-Day Paleo Diet Meal Plan
Comprehensive Paleo Diet Shopping List
5 of Our Favorite Paleo Diet Recipes