Meal prepping – you've heard this is the key to any successful diet change. But what if you've never done it? What if you don't even know what it is exactly?
If this is you, we've got you covered.
This guide is for anyone who is completely new to the meal prep game. We cover it all + answer our most frequently asked questions.
What is meal prepping?
Let's start with the basics.
Meal prepping is the act of preparing food in advance so that it makes eating easier through the week. This can include shopping for ingredients, preparing the food, and portioning it out for the week ahead. Depending on the person doing it, it can happen in an infinite amount of ways.
Are meal prepping and meal planning the same thing?
Not quite – but meal prepping couldn't happen (at least, it couldn't happen effectively) without meal planning. Meal planning is when you sit down and decide what meals you'll prep for the week. This requires some thought, research, and list-making.
Without meal planning, meal prep would be almost impossible. Meal planning should be the first step in your prep routine. You should take into account how your week is scheduled out, and determine what meals and the type of meals you'll need to get through the week.
Why should I meal prep?
I won't lie – meal prep can be overwhelming. Fortunately, as with most things in life, it gets much easier with time and practice.
Don't let the fear stop you from giving it a shot. Meal prep can really be a game-changer in diet and lifestyle changes.
Most obviously, you should meal prep because it makes eating throughout the week much easier. Whether you're making entire meals or just preparing your ingredients to be easier to incorporate into meals, any sort of pre-preparation makes a difference.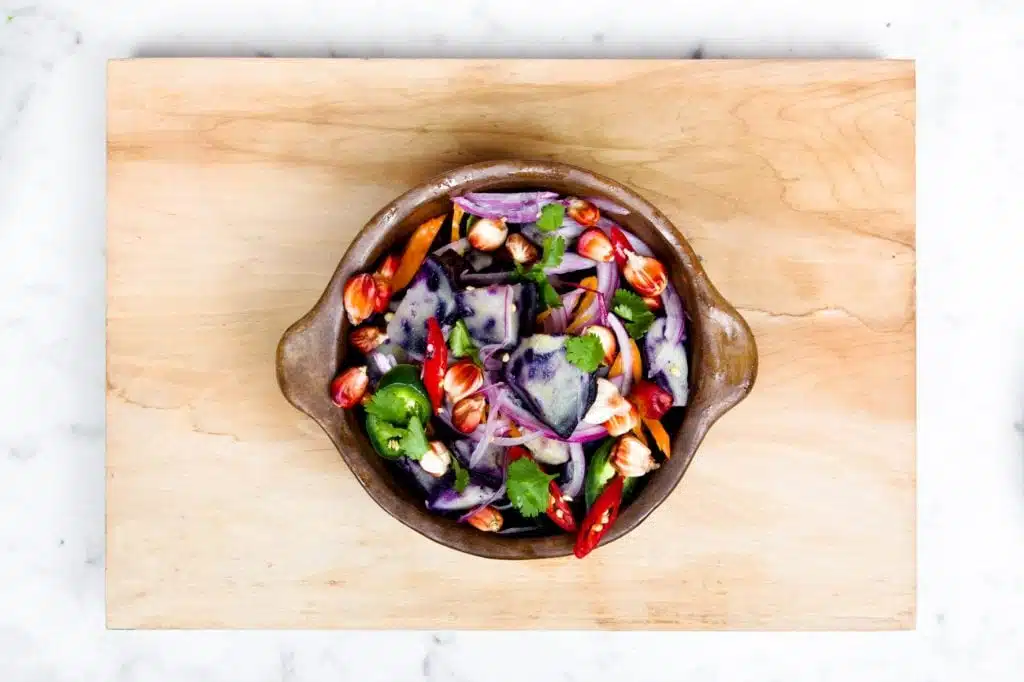 Meal prep will save you money. No joke, when you're prepared with meals, there's less chance that you'll find yourself running to the closest restaurant on your lunch break because you don't have anything to eat.
It will save you time. You know those nights that you get home from a hard day and the last thing you want to do is cook? Good news – when you meal prep, you've already got meals in your fridge ready to go. Hallelujah.
It will save you mental capacity. Decision fatigue is a real thing. We have so many decisions to make throughout the day, and the more decisions we have to make, the more chance there is that we make poor ones as the day continues. Science has explored this and it's really quite interesting.
When you meal prep, that's one less choice you have to make through the day. It not only saves you from throwing your hands in the air and splurging on junk food, but it also allows you to reserve your willpower and spend your precious mental energy on making other decisions.
Meal prepping sets you up for success. By doing it, you're making a tangible commitment to yourself. Unlike just telling yourself that you'll eat healthy this week, you're taking an actionable step to get yourself there. Every time you open your fridge or pack your lunch with your prepped food, you can see that commitment staring you in the face.
Ok, I'm convinced. Now, how do I start?
There are a million different strategies to help you meal prep. For the sake of simplicity and sanity, I'm not going to try to list them all. That being said, there are some general tips you can implement into your meal prep routine to help it go as smoothly as possible.
Make it a priority
We can always find a million excuses to NOT do something. We're too tired, we're too busy, it's too much work…
I would venture a guess that 99% of the time, it's not that we DON'T have the time to do it. We just aren't prioritizing it. Realize that meal prep will help save you loads of time in the long run. Taking a few hours out of your free day will really pay off when the week gets hectic.
By making meal prep a priority, you're actually prioritizing your health. And your health is the most precious thing you have.
Make a plan
Like I said earlier, before any prep steps are taken, you need a plan. Use a free day during your week for this. Sundays work best for me, but you'll have the most success when you make this fit your own schedule. Mark a day on the calendar and block out the appropriate amount of time so you can't back out of it.
Consider what your upcoming week looks like. Will you be able to make breakfast at home or do you need to prep breakfast so you have a meal you can eat on the go (helloooo smoothies and chia seed pudding)?
Do some research. Scroll through your favorite recipe blogs or Instagram foodies. Bookmark recipes that work for you. Keep a planner or calendar by your side so you can write down what meals you're going to utilize on which days.
Once you've got a plan, make a shopping list. Go through your recipes and identify which ingredients you'll need to buy at the store. Don't skip this step! You can't properly meal prep if you don't have the ingredients to get it done.
Have plenty of containers
Investing in a set of plastic or glass containers is a great idea. After you get done prepping your food, you've got to put the food into something to store it. I like to portion my meals out so that I can literally just grab them out of the fridge during the week and reheat (if necessary) without worrying about anything else.
You don't have to portion your meals out – this is completely up to you. But either way, having enough containers is a key part of your meal prep success.
(I have this set from Costco and love them.)
Keep it simple
This is important – especially if you're just starting to meal prep. You don't have to make recipes with a mile-long ingredient list. You don't even have to make recipes at all. You can start by simply baking some chicken breasts in the oven and roasting some veggies. That's a great, and super simple, lunch or dinner option.
You also don't have to make a week's-worth of food. You can just prep a couple day's worth of food if you know you'll have another chance mid-week to prep again. This works really well for people who get burnt out eating the same thing over and over.
Make it work for you
The biggest key to success is making this work FOR YOU. This, of course, takes experimentation. Once you've done it a few times, you can start to determine what method works best for your lifestyle.
Maybe you don't care to eat the same meal 7 days a week. Great – prepping a dinner option that can be split up into seven portions would be effective for you.
If you know that you can't stand eating the same thing over and over – don't use this method! Find a couple of simple recipes that use the same ingredients but can be utilized in different ways. For example, baking a bunch of chicken breasts allows you to use that chicken in a multitude of ways; you can smother it in homemade almond sauce one night, throw that chicken in a scramble the next morning, and then add some Paleo mayo, chopped grapes, and nuts to whip up chicken salad for lunch.
Boom. Done.
Don't let the fear of meal prep stop you from trying! Give it a try and it will change your life.
How has meal prepping helped you? Do you have any tips or advice that I forgot? I'd love to hear your thoughts.
Download Your FREE Paleo Starter Kit Today!
3-Day Paleo Diet Meal Plan
Comprehensive Paleo Diet Shopping List
5 of Our Favorite Paleo Diet Recipes