Mailbag #10
Welcome to another edition of our Mailbag posts! This series focuses on questions that are frequently asked by the UPG community. Have a lingering question? Ask it here and we might feature you in future posts!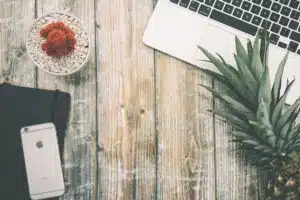 If you're looking for personal guidance, sign up for Paleo Meal Plans today and receive access to weekly meal plans, recipes, shopping lists, and our Paleo Nutritionist.
You can also see other mailbag questions here.
"I workout a lot. When I wake up in the morning, I really feel as if I need fruit. Is it ok to eat a cup of berries before my workout instead of after?"
Yes, there is no reason to fear fruit – especially as an athlete. Fruit, along with sweet potato, squash, and other starchy veggies, are a Paleo-friendly carbohydrate source. And carbs are incredibly important for people who work out regularly.
Berries, especially, are a great fruit choice because they are loaded down with carbs as well as powerful antioxidants that help fight against stressors (like exercise) and inflammation on the body.
Carbohydrates are a source of energy for our bodies. When we eat them, our bodies use the amount that they need in that moment, and the extra carbs get stored as glycogen in our muscles.
During exercise, our bodies use use up that glycogen to help push us through the workout. After the exercise is done, our glycogen stores are depleted – which means we need to refill them. This is why carbs are so important; they help our muscles recover and rebuild after the workout is done.
By eating some fruit in the morning, you're ensuring that your glycogen stores are full and ready to go. To take your pre-workout meal up a notch, I'd recommend incorporating a source of protein as well. This could be scrambled eggs with veggies, some canned tuna, or even a protein shake. Protein is the foundation of our muscles, so it's important to consume this macronutrient before and after workouts as well.
"What are the portion sizes on the Paleo diet?"
We get this question a lot. And I understand why. Dieting is a huge part of our culture. In fact, the weight loss industry is worth over $60 billion. You can't escape the dieting mindset – it's on television, takes over your Facebook feed, and yells at you from magazines by the grocery store checkout counter.
So, naturally, when you first get interested in the Paleo diet, it can seem like this is another restrictive, portion-controlled regiment. That's what the weight loss industry tells us works, so why wouldn't it be?
Actually, there are no dictated portions on the Paleo diet. This isn't something where you have to count calories, put your food in certain-sized containers, or use a food scale.
You stick to the guidelines of the Paleo diet – meats, vegetables, some fruit, healthy fats. You eliminate the things that are doing harm to your health – gluten, dairy, soy, corn, sugar, etc. By doing this, you'll more than likely experience better mental clarity, deeper sleep, improved hormone regulation, a healthier gut microbiome, and fat loss.
That being said, the Paleo diet isn't a free for all. Yes, technically, you could eat a "Paleo" diet but consume nothing but bacon and grass-fed butter. A word of advice: don't do that.
Here are some basic rules to follow when it comes to eating a well-balanced Paleo diet.
Eat balanced meals

There are three macronutrients that make up our food – protein (eggs, poultry, beef, seafood), healthy fats (nut/seeds, coconut, avocado, nut butter), and carbohydrates (vegetables, fruit, starchy veggies like sweet potato or squash). Every time you eat, make sure that you have a source of each. This ensures that your blood sugar stays stable and that your body gets the building blocks it needs to function optimally.
Eat enough meals throughout the day
Ideally, you should eat at least three meals a day. If you're an athlete, you more than likely should be eating a post-workout snack as well. Skipping meals or forgetting to eat will only make you hangry and is more likely to lead to you making a poor eating decision later in the day.
If you're coming from a chronic dieting background, you'll probably be eating more food than you're used to eating. It's important to make an effort to do this, especially at the beginning, so that you can understand what foods work best for your body.
Reconnect with your body
Because the Paleo diet eliminates many foods that affect the way our body regulates hunger and satiety, this is a perfect time to get back in touch with your body. Eat until you're about 80% of the way full and then stop. Our body takes about 20 minutes to feels satiated. It should be about 3 hours before you feel hungry again. If you notice you're getting hungrier before that, chances are you are not eating enough.
There is no exact science for this. It takes patience and practice, but being diligent about it can lead to some big payoffs. As a rule of thumb, it's always a good idea to check in with your body and experiment to find what works best for you.
"What are the best snacks for traveling?"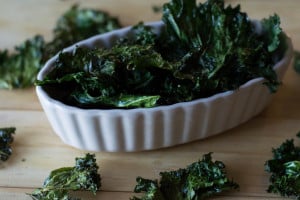 Being prepared with Paleo-friendly snacks when you're on the go is so important. This cuts down on the chance that you'll cave and buy something that isn't when hunger calls. With the popularity of the Paleo diet steadily increasing, there are a ton of packaged snacks available for you. We'll list some of our favorites and give you some homemade options are well.
If you have a favorite that we haven't listed, feel free to let us know and we'll add it to the list!
Packaged snacks:
Homemade snacks:
Raw bite-size veggies (baby carrots, celery sticks, sliced bell pepper, cauliflower/broccoli florets) with guacamole
Sliced fruit with nut butter
Mixed nuts
Canned tuna (mix with avocado or guacamole)
Download Your FREE Paleo Starter Kit Today!
3-Day Paleo Diet Meal Plan
Comprehensive Paleo Diet Shopping List
5 of Our Favorite Paleo Diet Recipes