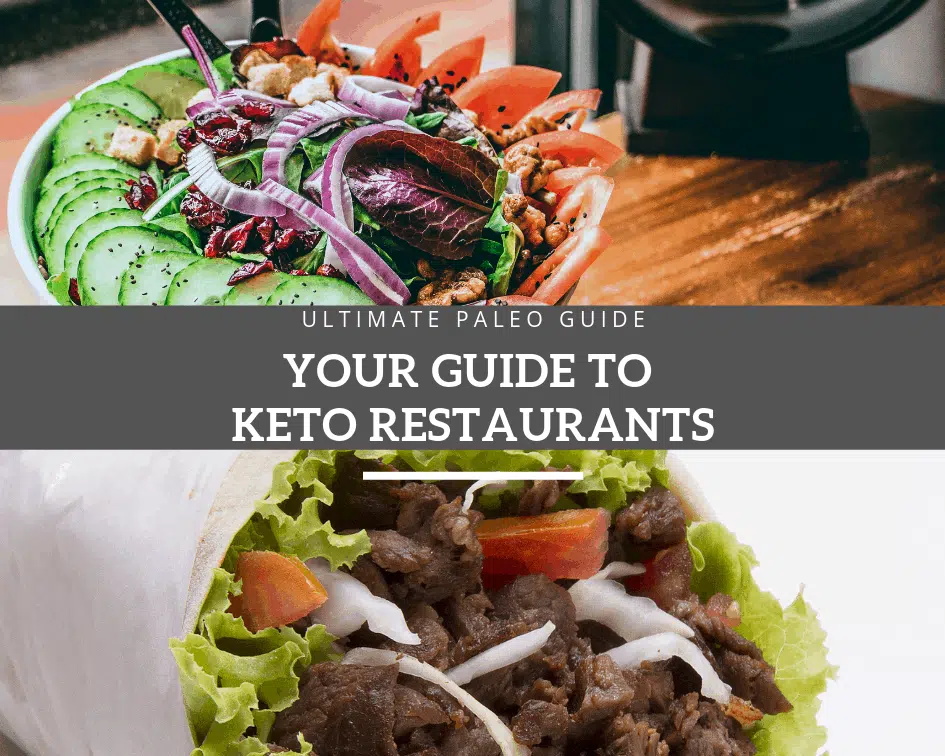 Eating has always been a social activity. It's ingrained in us and in our culture to share food with the ones we love.
It's such a good feeling to sit around a table and break bread (figuratively, of course, if you follow paleo or keto…ha) with friends, family, co-workers, or partners.
Speaking of diets, that's where eating can become a bit more complicated. Most often, we have people who want to stick to a specific way of eating but they're just not sure what they should eat. What are the foods to pile on your plate and which ones should be avoided?
That's why we've created so many (SO MANY) resources to help with this. (Seriously, the amount of content we have on this site is pretty impressive…)
We have our Paleo 101 guide, Paleo Diet Food List, Alcohol Guide, Keto Diet Guide, Keto Diet Food List, Keto Macro Calculator – just to name a few. And a whole meal plan service to make paleo, keto, or AIP simple.
Admittedly, it's much easier to control what goes in your mouth when you're cooking at home. You can control the quality of foods that make it into your pan, you can control the oils you cook with, and you can control your portion sizes.
Eating out at a restaurant can be a bit trickier. That element of control is taken away from you in a sense. This can cause panic, anxiety, or a general "screw it!" attitude when it comes to going to a restaurant.
But don't fear! I'm writing this article to let you know that it can be done. This task is most definitely not impossible – and once you learn a few tried-and-true tricks, it can even be a little fun.
Your creativity and problem solving can really start to shine! And your social life and wellness doesn't have to suffer.
These are my tips to make eating out as stress-free and enjoyable as possible.
Know Your Rules
I don't really like having food "rules" – I think that mindset can breed negativity and shame around eating. BUT – for lack of a better word – we're going to use it today with the understanding that "rules" in this sense can make it a bit easier for us to reach our goals.
So – before you go out to eat, know the keto diet in and out. Know what your personal macros are, what keto foods work best for you, which ones to avoid, and what foods are completely out of scope for the keto diet.
If you're brand new to the lifestyle, this can be the tough part. But a little extra work beforehand will pay off tons in the long run.
Here are a couple of our introductory resources I think might get you started on the right foot. I linked them above but I'm going to call them out here again just in case you missed it.
Keto will always be stressful for you if you don't know your why and your how. You might have to do a little introspection to discover why you want to follow the keto diet. So that work is on you. But we can definitely help you with the how.
Know Your Local Options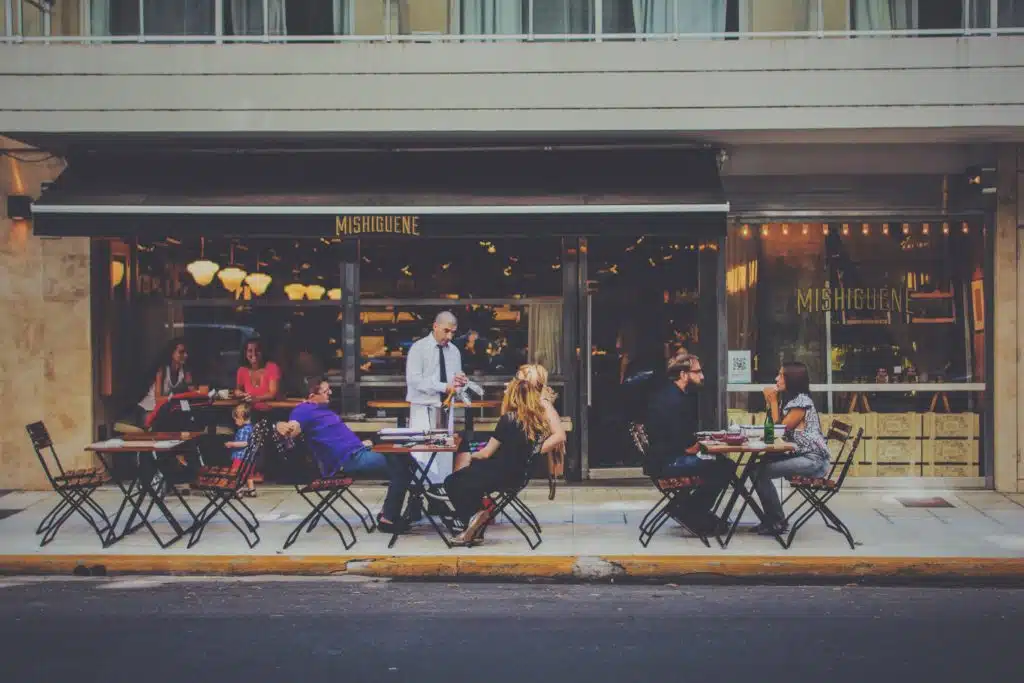 Some restaurants are better than others. That's just a fact. And when it comes to certain diets, it's even more true. So, this is an opportunity for you to get to know your options in your city. Maybe you're familiar with the restaurants around you or maybe not. Take this time to do a little research and learn what's around you.
Google might be the best place to start for this. Or you can do it the old-fashioned way and just take a walk. Scope out menus, make notes (pros/cons of each restaurant), and start to build a database for yourself.
This is where all of that time you spent learning about keto will come in handy. You'll be able to scope out the menu and spot options that could work for you.
Keep your list of keto-friendly restaurants in your Notes section of your phone, so you'll always have it on hand.
Play Coordinator
If the situation allows, volunteer to coordinate the night out! Obviously, sometimes this won't be possible. But if it is one of those times when you and your friends are just looking for a nice place to eat dinner, volunteer to be the one who coordinates it all. That way, you'll be able to reference your restaurant list and choose a place that will make eating easy for you.
Scope Out The Menu Before You Go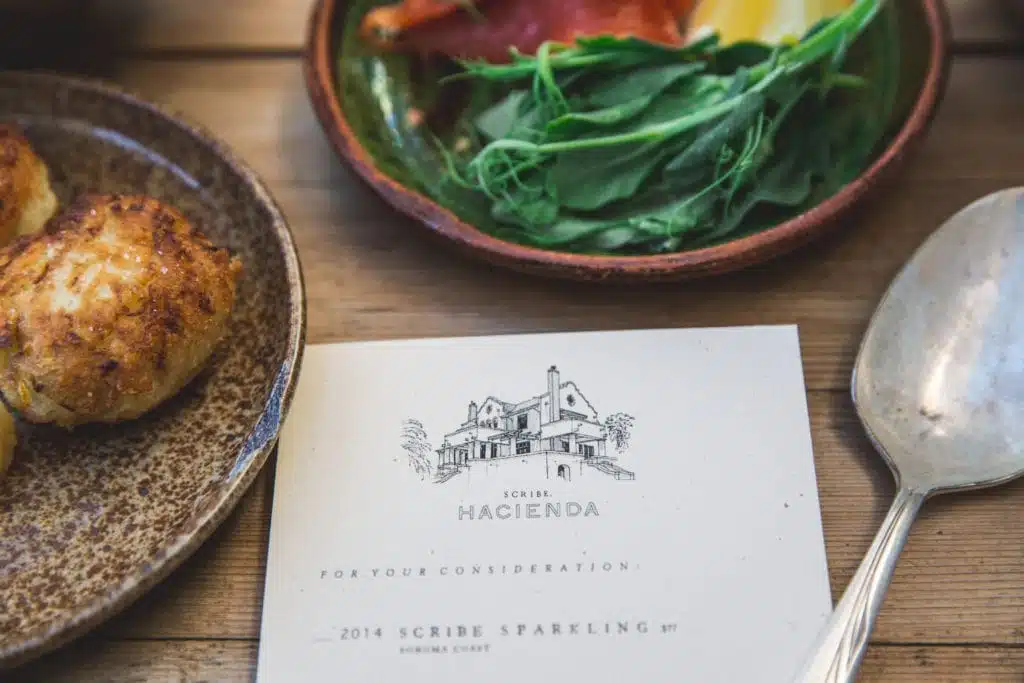 Once you know where you are going to go eat, consult trusty Google and find a menu for the restaurant. Look over it thoroughly and start to note what dishes could be good for you and your situation.
In general, salads and protein-rich dishes are going to be your best bet.
See what substitutions could be made for certain dishes (sub in low carb veggies for potato-based side dishes, decline the pre-dinner rolls, know your mocktail order if drinks will be involved, etc.)
Knowing your options before you even step foot in the restaurant will avoid that panic of trying to figure it all out before the waiter comes back to take your order. This will give you time to actually enjoy your time with your loved ones.
Popular Keto Restaurants
Now that you know my tips for making eating out as stressless as possible, now it's time to talk about some keto-friendly restaurants. These are all chain restaurants, of course, and mostly fast food – but I HIGHLY encourage you to seek out your local joints as well. Supporting our small businesses is so important!
(If you're in the Portland area, leave me a comment and I can tell you some of my favorite local keto joints. There are so many good choices here!)
Chipotle
For me, Chipotle is the O.G. The quality of food is something they value, and it makes keto or paleo easy-peasy. To keep it keto, choose a burrito bowl with lettuce, veggies, protein, salsa, sour cream, cheese, and guac. Avoid the rice, beans, chips, tortillas. My mouth waters just thinking about it.
Subway
Are you in a pinch? It wouldn't be my first choice, but Subway can get the job done. Choose a salad loaded down with protein of your choice, veggies, shredded cheese, avocado, and oil and vinegar dressing.
Panera Bread
Yes, the word "bread" might turn you off to considering Panera but they have some surprising keto-friendly options on their menu. Stick to salads loaded with all your favorite low carb veggies (salad greens, cucumbers, red onion, tomato, arugula, etc.) Protein too! Steak, eggs, bacon, chicken, eggs are all go-tos. Make sure you don't skip the extra avocado. As for dressings, ask for it on the side so you can regulate how much you put on your salad. You can't go wrong with the OG – olive oil and vinegar. Squeeze some lemon on top of that masterpiece too. If you can tolerate dairy, top with some cheese. Feta is my favorite.
In – N – Out
The west coast based burger joint In – N – Out has a cult-like following. It's easy to stick to keto here – just order your burger "protein style" – which is simply the burger without the bun. Skip the fries and shakes.
Jack In The Box
Grab a burger, but skip the bun. The double Jack burger with cheese will do the trick. Or you could do the bacon and swiss buttery Jack (garlic herb butter ftw). You may or may not know that Jack In The Box is also known for its breakfast options. The sausage and egg sandwiches are great – you know the drill, skip the bread.
Dunkin' Donuts
Unfortunately, keto donuts are NOT a thing. But this chain has some breakfast sandwich options that will do the job. Basically, any of their sandwiches are fair game as long as you order it without the English muffin, croissant, or wrap. I'd opt for the whole egg sandwiches vs the egg white simply for the higher fat content.
Final Keto Tip
Do you get stressed trying to stick to your diet while eating out? Here's some advice – life is too short for that. Arm yourself with the information you need to feel confident and proud of your eating decisions. And a gentle reminder – even if you don't keep it keto completely, that's OKAY. No need to spiral in the shame game. Just move on and continue to do the best you can.
Download Your FREE Paleo Starter Kit Today!
3-Day Paleo Diet Meal Plan
Comprehensive Paleo Diet Shopping List
5 of Our Favorite Paleo Diet Recipes