Jack Osbourne, the son of Sharon Osbourne, has told the Dr Oz Show that he follows a strict paleo diet to reduce the effects of his multiple sclerosis.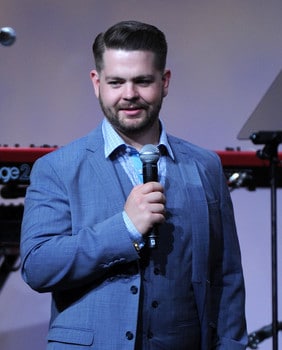 Jack was diagnosed with multiple sclerosis in 2012 when he went to see a doctor after noticing that his eye sight was worsening.
Multiple sclerosis is a chronic illness, which causes the body to attack the myelin sheaths, which protect nerves. Those with multiple sclerosis therefore suffer from numbness, tingling, and sight loss.
Jack turned to the paleo diet in an attempt to stop his body from deteriorating.
Diet is a big thing. I am a firm believer in you are what you eat. I juice a lot, I try and stick to a Paleo Diet. – Jack Osbourne
Jack cuts out foods that cause inflammation, including dairy, gluten, and grains. Indeed, a number of doctors and nutritionists have weighed in on the discussion, explaining that following a low carb ketogenic diet and eliminating grains can help treat and prevent a number of conditions, from depression to dementia.
For more information about this, read the story on Independent or on Examiner.
Download Your FREE Paleo Starter Kit Today!
3-Day Paleo Diet Meal Plan
Comprehensive Paleo Diet Shopping List
5 of Our Favorite Paleo Diet Recipes