There will always be a time when we feel like zipping chicken soup. Well, this recipe will help you satisfy that longing. And it be will much healthier! This cuisine guide will help you prepare this Paleo Chicken Soup in an on point procedure using health-wise ingredients.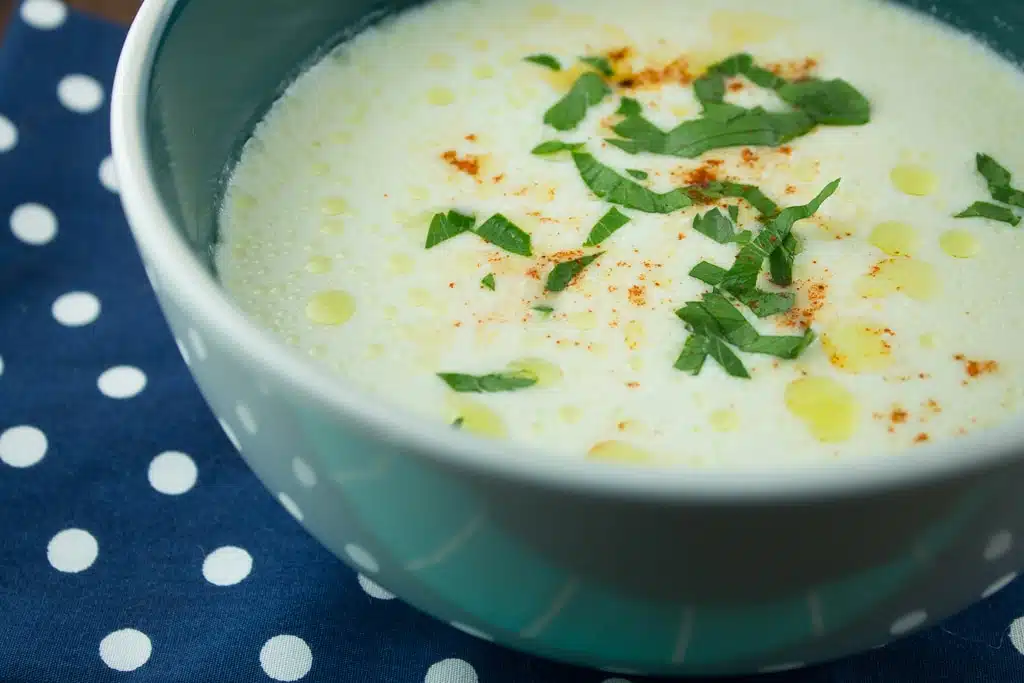 The chicken broth and shredded chicken breast are the main ingredient of this cuisine. Chicken is rich in protein, a very important nutrient for muscle and body building, and is a natural anti-depression food. The soup also comes with Cauliflower which possesses anti-cancer properties and is also good for digestion, memory and strong bones. Thyme is also there in the mix, a spice that will lower your blood pressure, will stop your coughing, and boost your immunity. With all of these good news, who wouldn't want to manifest this Paleo Chicken Soup now?
This chicken soup cuisine is good when you have nasal congestions, for its steam will help unclog your nasals. With this, it will come by default that this is best when it's winter, and zipping the soup while it's cold will seem to be the best thing to do in life.
This cuisine is really easy to prepare. With ingredients very accessible to acquire, having this cuisine at any time you want is always at hand. The ingredients can be found on our fridges, and if not, you can just fetch it from the nearest market.
All in all, Paleo Chicken Soup is a very good cuisine because it is not just delicious but because it also offers numerous health benefits for overall well-being.
In conclusion, this paleo chicken soup will offer you a health benefits while enjoying a legitimate, tasty soup. Cauliflower turns rich and velvety when pureed with chicken and spices. This makes a perfect soup for cold winter nights, or is a great option when you have leftover chicken from last night's dinner.
Cream of Chicken Soup
Ingredients
2

tbsp

olive oil

1

tsp

Thyme

2

stalks

Celery

(diced)

1

pinch

Paprika

2

cups

Cauliflower florets

3

cups

Chicken broth

2

cups

Water

1

cup

Chicken breast

(cooked and shredded)

2

Garlic cloves

(minced)

1

Onion

(diced)

Sea salt and fresh ground pepper

(to taste)
Instructions
Heat the oil in a Dutch oven or large saucepan. Add the onion, celery, and garlic and cook for 5 minutes.

Add the thyme, paprika, and cauliflower. Stir, cook for 5 minutes and add the broth and water.

Bring to a boil, reduce heat to a simmer and simmer for 10 minutes, or until cauliflower is tender.

Add the chicken to the pot. Using either an immersion blender or regular blender, puree the soup to desired consistency, leaving pieces of chicken if desired. Serve hot.
Download Your FREE Paleo Starter Kit Today!
3-Day Paleo Diet Meal Plan
Comprehensive Paleo Diet Shopping List
5 of Our Favorite Paleo Diet Recipes