Pumpkins are more than just decorations around the house during the fall. Packed with antioxidants and disease-fighting vitamins, this super fruit can prevent numerous illnesses and is easy to sneak into various recipes. Whether you're want something sweet or spicy, these six dishes will satisfy your pumpkin cravings
Mini-Pumpkin Muffins
Perfect for breakfast, mid-afternoon snack or dessert, these pumpkin muffins are filled with so many good-for-you nutrients that many people can't believe this recipe is Paleo!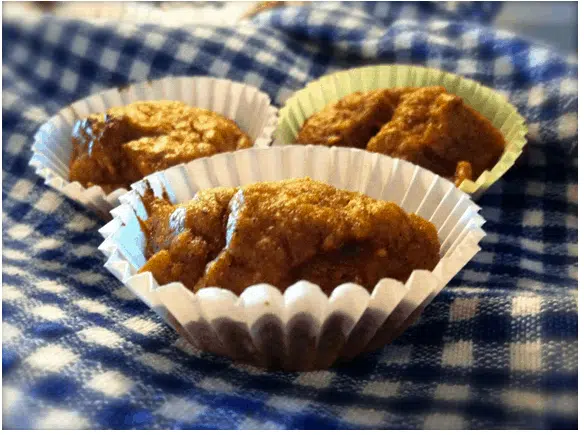 View Recipe: Mini-Pumpkin Muffins
Pumpkin Pie Mashed Sweet Potatoes
Mashed potato is a great addition to any meal, but regular potatoes are a no go. This pumpkin and sweet potato mash is a delicious twist on the old favorite, and goes perfectly with some meat and veg.
View Recipe: Pumpkin Pie Mashed Sweet Potatoes
Pumpkin Pie Chia Pudding
Chia seeds pack a great nutritional punch. Want to up your fiber intake, stock up on Omega-3, or stabilize your blood sugar levels? Make yourself some chia pudding. And what's more, this pudding can be used as a nutritious breakfast, snack or dessert.
View Recipe: Pumpkin Pie Chia Pudding
Avocado Pumpkin Smoothie
This Avocado Pumpkin Smoothie is perfect for Halloween, cozy nights in, and as a treat when you need picking up. Avocado is one of the healthiest fats out there. It's also low in sugar compared to the majority of fruits. Pumpkins are also relatively low in calories and pack a punch nutrients-wise.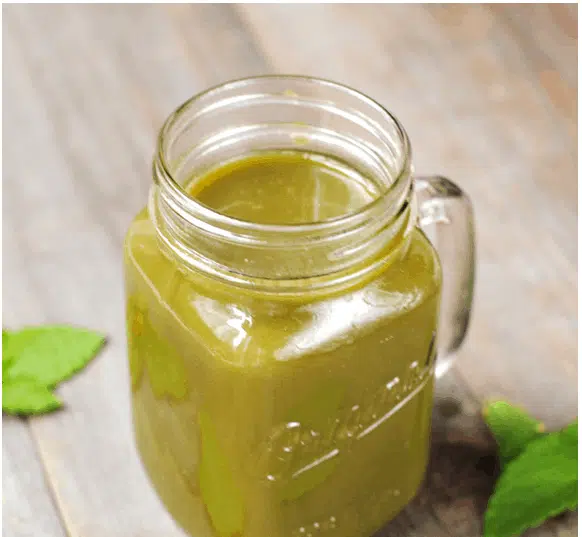 View Recipe: Avocado Pumpkin Smoothie
Pumpkin Paleo Pancakes!
Pumpkin season is here, and we all know that one of the best things about fall is baking treats. When you're following a Paleo diet, you may think you can't join in on the pumpkin festivities, which is pretty depressing. But worry not because it's totally possible to make a grain-free pumpkin Paleo pancake. It's true.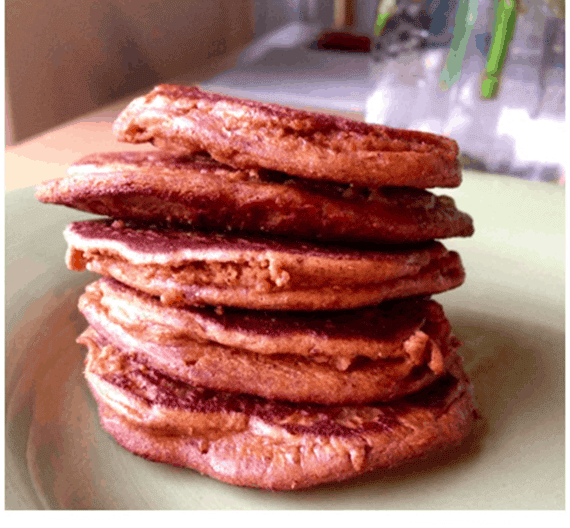 View Recipe: Paleo Pumpkin Pancakes
Pumpkin Bacon Soup
Nothing says winter comfort like this creamy pumpkin soup sprinkled with crispy bacon and toasted pumpkin seeds. The smoky bacon gives this soup a surprising depth of flavor, while the pumpkin gives it just the right hint of sweetness. Don't have time to cook during the week? This soup freezes great, so freeze individual portions that you can pop into the microwave whenever you are in a rush.
View Recipe: Pumpkin Bacon Soup
Sign up for our meal plan so you'll never have to ask "what's for dinner?"
Download Your FREE Paleo Starter Kit Today!
3-Day Paleo Diet Meal Plan
Comprehensive Paleo Diet Shopping List
5 of Our Favorite Paleo Diet Recipes