Recently the mainstream media have published a flurry of articles which would seem to suggest that the mainstream media is finally starting to pay attention to the health epidemic that's taking hold of the U.S. and the rest of the world.
The most recent example is a TIME cover story about The War on Fat and how it's failed miserably, made us even sicker, and traded heart disease for diabetes. It's the most scathing report of SAD (the Standard American Diet) that we've seen in the mainstream media of late.
While the article doesn't explicitly mention the paleo diet, its arguments are pretty in line with everything we talk about here at the Ultimate Paleo Guide.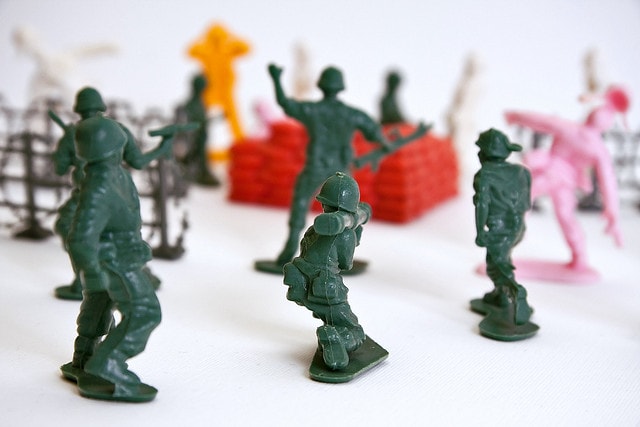 The War on Fat
The war on fat began in the 1980s, in response to an increased level of concern about heart disease. The health industry looked for a solution to its health concerns and found a roadmap in the low-fat, high-carbohydrate diet plan that is so familiar to all of us. Unfortunately, this route has turned out to be more of a dead end than the path to healthy living.
But when the FDA published its new recommendations back then, the food industry (and consumers) jumped on board:
The food industry is nothing if not inventive. Faced with a fatwa against fat in the 1980s, manufacturers adjusted, lining grocery shelves with low-fat cookies, crackers and cakes. The thinking for consumers was simple: Fat is dangerous, and this product has no fat; therefore it must be healthy. This was the age of SnackWells, the brand of low-fat cookies introduced by Nabisco in 1992 that within two years had surpassed the venerable Ritz cracker to become the No. 1 snack in the nation. But without fat, something had to be added, and Americans wound up making a dangerous trade. "We just cut fat and added a whole lot of low-fat junk food that increased caloric intake," says Dr. David Katz, the founding director of Yale University's Prevention Research Center. "It was a diet of unintended consequences."
And those consequences weren't just small ones either:
Those consequences have been severe. From 1971 to 2000, the percentage of calories from carbohydrates increased nearly 15%, while the share of calories from fat fell–in line with expert recommendations. In 1992, the USDA recommended up to 11 servings a day of grains, compared with just two to three servings of meat, eggs, nuts, beans and fish combined. School districts across the country have banned whole milk, yet sweetened chocolate milk remains on the menu as long as it's low-fat.
While the TIME article doesn't explicitly mention paleo, it does refer to a variety of low-carb, high-fat diets that are quite similar to the paleo framework. You can see a full list of low-carb diets here.
Ultra-low-carb diets have come in and out of vogue since Dr. Robert Atkins first began promoting his version nearly 50 years ago. (It has never been popular with mainstream medicine; the American Diabetic Association once referred to the Atkins diet as a "nutritionist's nightmare.") Studies by Westman found that replacing carbohydrates with fat could help manage and even reverse diabetes. A 2008 study in the New England Journal of Medicine that looked at more than 300 subjects who tried either a low-fat, a low-carb or a Mediterranean-style diet found that people on the low-fat diet lost less weight than those on the low-carb or Mediterranean diet, both of which feature high amounts of fat. Those results aren't surprising–study after study has found that it's very difficult to lose weight on a very low-fat diet, possibly because fat and meat can produce a sense of satiety that's harder to achieve with carbs, making it easier to simply stop eating.
While the article notes that experts still debate exactly which strategies and diets should be followed, we were very happy to see that TIME brought it all back to eating "real food" rather than processed, artificial junk which passes itself off as healthy food.
Nearly every expert agrees we'd be healthier if more of our diet were made up of what the writer Michael Pollan bluntly calls "real food." The staggering rise in obesity over the past few decades doesn't just stem from refined carbohydrates messing with our metabolism. More and more of what we eat comes to us custom-designed by the food industry to make us want more. There's evidence that processing itself raises the danger posed by food. Studies suggest that processed meat may increase the risk of heart disease in a way that unprocessed meat does not.
Whether you're an avid paleo fan or someone who's just getting started with the diet, this article is well worth an in-depth read. You can pick it up from newsstands today or buy access to the online version at TIME.com.
Photo credit: Horia Varlan
Download Your FREE Paleo Starter Kit Today!
3-Day Paleo Diet Meal Plan
Comprehensive Paleo Diet Shopping List
5 of Our Favorite Paleo Diet Recipes