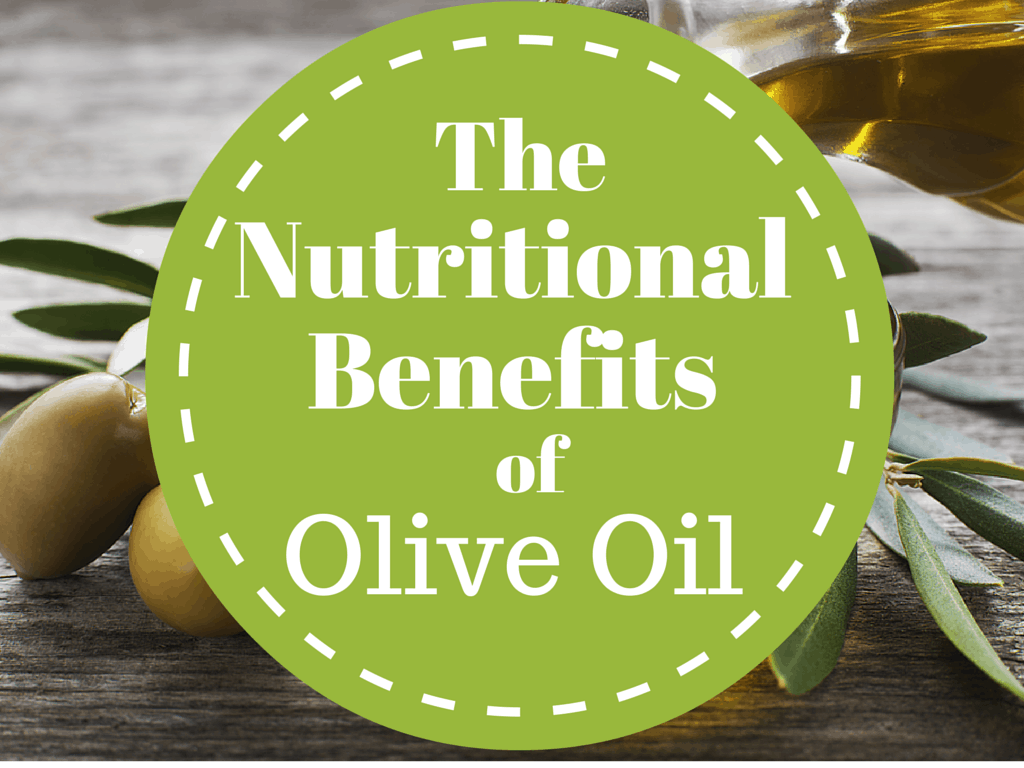 By Jillian Babcock
One of the heart-healthiest sources of fatty acids on earth and has been consumed for thousands of years is olive oil.
Based on much research, olive oil is an inflammatory, mostly monounsaturated fat (MUFAs) that can help protect against the development of numerous diseases. In fact olive oil consumption is tied to reducing the risk of developing heart disease, metabolic complications, obesity, depression, cancer, type-2 diabetes, dementia, Alzheimer's, and Parkinson's and even more.
And the best part? It tastes great, helps you feel full after eating, and enhances nutrient absorption from other foods—especially vegetables.
So what is it about olive oil that makes it so good for you?
Even though The FDA or American Heart Association might not yet fully embrace all forms of fats (especially saturated fats), they're willing to stand behind the idea that in addition to foods that provide omega-3 fatty acids, like salmon and walnuts, olive oil is a part of a small, elite category of healthy fats. There has been a ton of research backing its health benefits—in fact the FDA now even permits labels on olive oil bottles that feature a special health claim: "Limited and not conclusive scientific evidence suggests that eating about 2 tablespoons (23 grams) of olive oil daily may reduce the risk of coronary heart disease due to the monounsaturated fat in olive oil".
Olive oil is mainly made up of monounsaturated fatty acids, the most important of which is called oleic acid. Oleic acid is known to be beneficial for heart health in a few different ways, especially when compared to many other refined vegetable oils (like corn, canola or safflower oil), trans-fats or hydrogenated fats.
A lot of the benefits of olive oil boils down to its molecular structure. It's very high in compounds called phenols which are considered powerful antioxidants that are capable of lowering inflammation and fighting free radical damage. Inflammation is the main reason that endothelial dysfunction occurs (meaning problems with the inner linings of blood vessels), thrombosis and the inability to metabolize carbohydrates well.
There's evidence that olive oil can help lower high triglyceride levels, balance cholesterol, prevent insulin resistance and even help people lose weight. Since it makes you feel satisfied after eating and contains no sugar or carbohydrates (two things most Americans already consume way too much of), it's correlated with a healthier body weight and overall lower risks for disease. As an added bonus, it also has pretty high levels of vitamin E and K.
How much olive oil should you have daily?
Like all nutrition recommendations, it differs depending on your specific calorie needs and diet. Any amount between 1 to 4 tablespoons seems to be beneficial. Estimates show that people living in the Mediterranean region, which usually suffer a much lower incidence of chronic diseases than Americans do, probably consume between 3 to 4 tablespoons a day or more. This is their main source of fat, which makes up a large percentage of their daily calories. The same amount is usually recommended by most health practitioners, especially for heart disease patients.
Remember that not all olive oil is created equal.
Unfortunately most large commercial manufacturers of olive oil are selling you something that's essentially fake. Unless the label says 100 percent olive oil (and ideally that it's extra virgin) it can be mixed with other refined oils like corn or safflower oil. Sometimes up to 40 percent of the olive oil might not even really be from olives!
Here's what to look for when you're buying olive oil:
You can avoid imitations and inferior products by buying organic, 100 percent olive oil that comes in a dark bottle.Look for labels that indicate your oil is "extra-virgin" and ideally cold-pressed. Cold-pressed or expeller-pressed oil hasn't been refined so it holds all of its natural vitamins, essential fatty acids, antioxidants and other nutrients better.
Olive oil is unique if you think about it because you can consume it in its "crude form", which means it doesn't need to be processed or refined at all to be edible and taste great. In fact doing this ruins a lot of its benefits.
Since it's delicate and has a "low-smoking point", it's not the best for cooking. And because the fatty acids in olive oil aren't as stable as the kinds found in saturated fats (like butter or coconut oil), a dark bottle can help protect the oil from light exposure that can make it go rancid or toxic.
You can find our #1 favorite olive oil online right here.
Sign up for our meal plan so you'll never have to ask "what's for dinner?"
Download Your FREE Paleo Starter Kit Today!
3-Day Paleo Diet Meal Plan
Comprehensive Paleo Diet Shopping List
5 of Our Favorite Paleo Diet Recipes