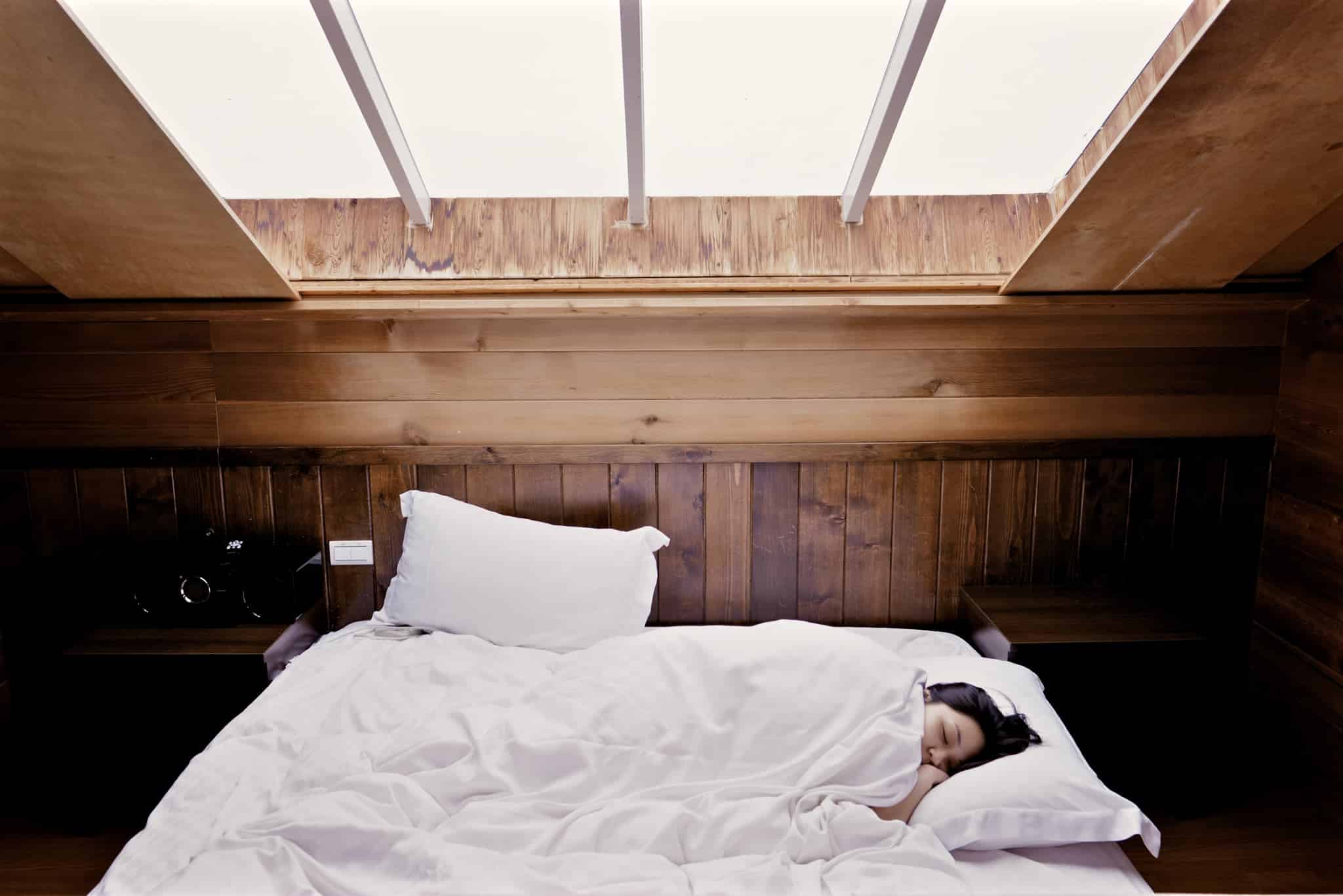 Sleep is not just a time when your body shuts down and is useless. Many important brain functions happen, and if the right amount is not gotten on a regular basis, the results can be bad.
This infographic presents easy to understand information about sleep, how it works and why it is so vitally important.
The annual healthcare costs in the United States that arise due to sleep deprivation total up to around 16 billion dollars
1 in 3 people in the U.S. experience sleep related problems
Sticking to a regular sleep schedule is one of the best ways to improve sleep health
The more you know about it, the more you appreciate how important it is for many different aspects of your life. This infographic does a great job of presenting interesting facts, as well as tips for how to improve your overall sleep experience.
Check out this infographic via Daily Infographic.
Sleep is Awesome
Sleep is awesome (and it's paleo). But, with more and more late night distractions, people are staying up all hours of the night, and sacrificing sleep. This great infographic breaks down exactly why it is so important, for example:
Going to bed late almost doubles the chance of you getting breast cancer.
If you're sleep deprived, you're 20% more likely to be dead in 20 years.
You can lose 14.3 pounds in a year simply by swapping an hour of TV for an hour of sleep.
Check out the infographic from Mind Body Green.
Are You Getting Enough Sleep?
5 Tips for Better Sleep
You eat real foods. You've cut out refined sugars, you move in ways that feel good to your body every day, and you don't go anywhere without your water bottle.
You're killing the wellness game.
But if you're not sleeping well, chances are it's holding you back from feeling your absolute best.
I don't think I need to say it, but I'll go ahead just in case – sleep is important. Vital, actually. If you're anything like me, though, it can be a challenge to unplug before bed. It's just too easy to scroll through Instagram creeping on all of your favorite food bloggers.
Unfortunately, though, that sleep that you're missing out on while scrolling on your phone can have a negative impact on how you feel. And over time, it can add up.
In fact, studies have shown that people who sleep less are more at risk for developing coronary heart disease, decreased immune function, and obesity.
It's important to sleep enough hours, but those 8 hours of sleep need to be considered good quality sleep too. Below we've outlined some ways to boost your sleep quality.
Stick to a schedule
If your schedule allows, try to go to bed and get up at the same time each day. Your body has an excellent internal clock, and your sleep will improve dramatically once you get in sync with it. To help with this, try to avoid sleeping in on the weekends. As much as possible, stick to the routine. It won't be long until you start to notice how much more refreshed you feel.
Your sleep environment matters
Make sure your bedroom is primed for restful sleep. Make your room as dark as possible. Dark out shades can be a lifesaver. If you notice a lot of outside noise when you're in your room, try using a white sound machine or turning on a fan.
Also important – be sure to reserve your bed for sleeping and sex only. The more you train your body to recognize that your bed is only for these activities (not eating, watching TV, or working on your laptop), the easier sleep will come to you.
Unplug 1-2 hours before bed
I know this can be a hard one, but really make an effort to put your phone away at least an hour before bedtime. Aim to turn off the TV and your laptop off as well. Electronic devices emit a blue light that disrupts your body's circadian cycle.
If you can't completely unplug, you can take some steps to help.
Be sure that your screen brightness is turned down low.
Apple products now also have a nifty "night shift" function – learn how to enable it on your Apple phone and Macbook.
There's also a software called F.lux that you can install on your computer that helps tone down the brightness of your screen at night.
To cut down on the temptation completely, stop using your phone to wake you up in the morning and purchase a real alarm clock instead! This way, you don't even need to bring your phone into the bedroom and resist the urge to compulsively check your email (that can't be just me, can it?!)
Unwind
Find something (other than Instagram or your favorite sitcom) that relaxes you and do that before bed. It could be a soothing yoga routine, an adult coloring book, writing in your journal, or reading a chapter of your favorite book. Stress that accumulates throughout the day can really hit when you're trying to fall asleep. Find a way to calm your mind before you lay down to bed, and chances are your sleep will come naturally. Joel has some great ideas on sleep techniques that you should check out!
Sip on something soothing
One of the ways that I've boosted my sleep quality is by sipping tea before bed. One of my favorite teas is Yogi Soothing Caramel Bedtime tea. This not only feels comforting to me, but the tea blend contains chamomile, skullcap, and L-Theanine to prime your body and mind for a good night's sleep.
If tea is not your thing, many people swear by Natural Calm Magnesium supplement before bed to promote deep and restful sleep.
Find your favorite and get to sippin'!
When it comes to sleeping, both quality and quantity matter! Try implementing some of these tips to boost your sleep quality. Do you have a favorite way to get better sleep? I'd love to hear your tips and tricks!
If you like this guide, check out these others:
Download Your FREE Paleo Starter Kit Today!
3-Day Paleo Diet Meal Plan
Comprehensive Paleo Diet Shopping List
5 of Our Favorite Paleo Diet Recipes