Every now and then you hear of a new health food or super food that has everyone raving. One of those foods that you might have heard about recently is pitaya.
What Is Pitaya?
The pitaya is a fruit that comes from several species of cactus. The pitaya fruit is a strange-looking fruit. It is a deep pink or red color on the outside and it has hard green leaves. The inside of the fruit is fleshy and contains seeds, just like the kiwi does.
There are two varieties of pitaya (or pitahaya). One comes from Central America and the other (dragon fruit) comes from Asia.
The Asian dragonfruit comes from the genus Hylocereus, is white on the inside, can be slightly bland, and doesn't contain a lot of nutrients. This fruit comes with a thick, leafy skin.
The American pitaya comes from the genus Stenocerus, is a deep magenta color, and tastes slightly like strawberries and raspberries. It is sour, refreshing, and juicy.
Those who try it are often surprised by how mild its flavor is because it is so striking in appearance. It tastes similar to melon and it isn't as sweet as you might expect.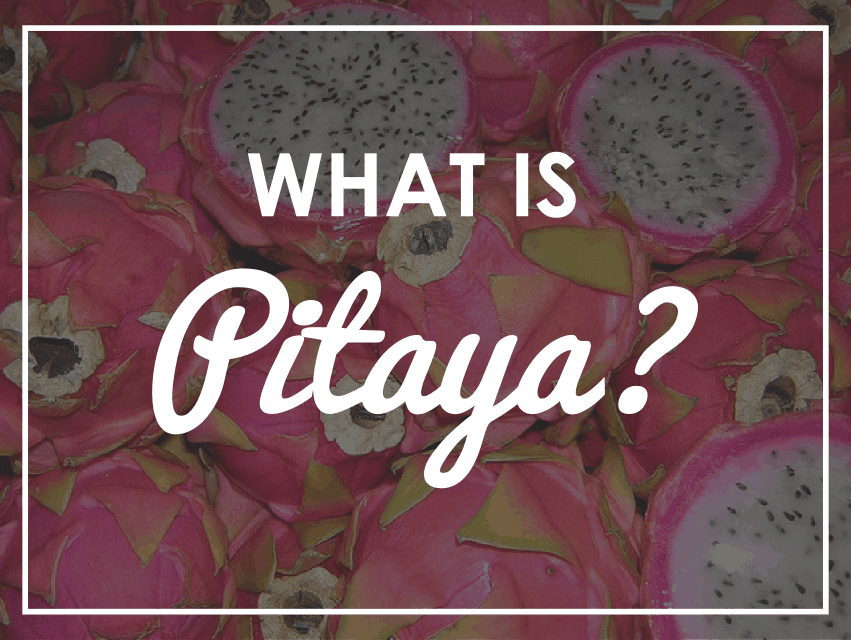 Is Pitaya Paleo?
Yes, pitaya is paleo because it is a fruit.
How Do You Eat Pitaya?
You eat the flesh, but not the skin. The seeds are edible and are rich in lipids, but you have to chew them to make them digestible.
Pitaya can be eaten raw or turned into juice, wine, or smoothies.
To eat it as a snack, first cut the fruit in half, like you would any other piece of fruit. Then either spoon the flesh out and into your mouth or use a knife to cut the flesh from the skin and cut it into cubes.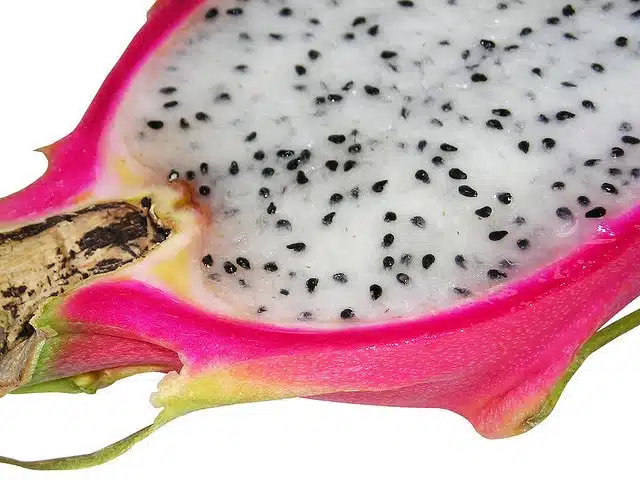 The Health Benefits Of Pitaya
There are so many reported benefits of eating pitaya that it has been dubbed a super food.
The fruit contains lots of vitamins and minerals, including vitamins A, B2, B3, and C, iron, phosphorus, magnesium, and calcium. It also contains high levels of antioxidants.
The fruit is said to help prevent cancer and memory loss, improve blood pressure, lower blood sugar levels, boost your immune system, detoxify your body, and improve the quality of your skin, teeth, eyes, and bones. Furthermore, the seeds contained in the flesh are a good source of omega-3s.
Here are some of the main benefits you may experience from eating this fruit:
Weight Loss
The high amount of fiber helps you feel full for quite a while. The fruit is also low in calories, so it's hard to overeat it.
Improved Cardiovascular Health
It helps to lower blood pressure levels because it softens stiff arteries and lowers oxidative stress levels.
Detoxification
This fruit cleanse the inside of your body and remove harmful substances because it is packed full of antioxidants.
Boost In Immune System
This fruit provides your body with exactly what it needs to fight off infections and illnesses because of the vitamins and minerals that it contains.
—
If you're bored of the more traditional fruits or you simply want to spruce up your fruit bowl, pick up some pitaya and see what you think.
Photo credit: Barbara Dieu and Maya Dumat
Download Your FREE Paleo Starter Kit Today!
3-Day Paleo Diet Meal Plan
Comprehensive Paleo Diet Shopping List
5 of Our Favorite Paleo Diet Recipes