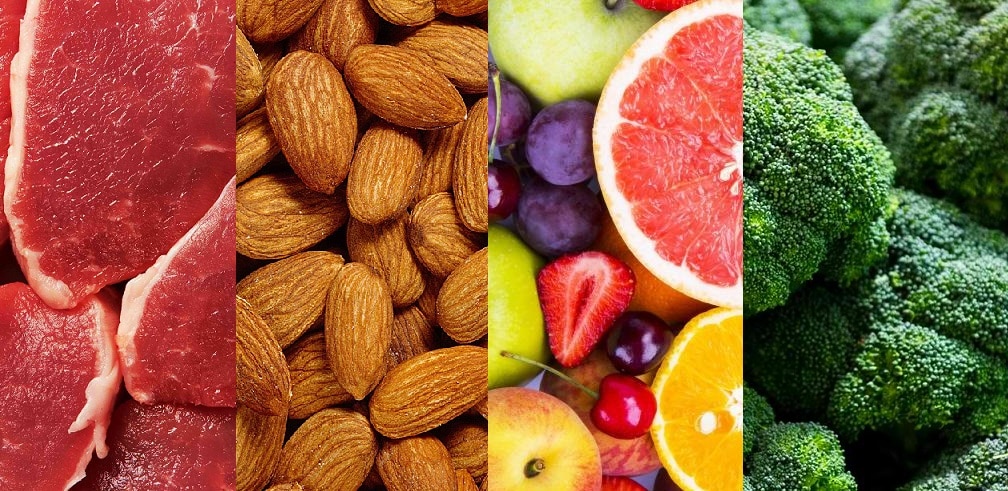 Stocking a Paleo pantry can seem a little intimidating at first. But once you have stocked up once or twice, it basically becomes second nature.
The first step you will need to take in order to stock up properly will be cleaning out your pantry, fridge, and freezer. This will ensure you are getting rid of all the items you don't need/use anymore and making room for all the true essentials. Make sure when you are doing this you read the labels for all packaged foods, checking for added sugars, gluten, or any other processed ingredients.
Not everything that is packaged is bad or off limits though. There are tons of great Paleo-friendly foods that are essentials in my pantry, fridge and freezer.
PALEO PANTRY
Flours & Baking Supplies*
Almond flour
Coconut flour
Arrowroot flour
Cassava flour
Gluten-free baking powder
Baking soda
Cream of tartar
Coconut sugar
Cacao powder/nibs
Pure vanilla extract
Raw honey
Pure maple syrup
Unsweetened applesauce
Oils & Vinegars*
Extra virgin olive oil
Coconut oil
Avocado oil
Ghee
Balsamic vinegar
Apple cider vinegar
White wine vinegar
Nuts & Seeds*
Almonds
Cashews
Sunflower seeds
Hazel nuts
Macadamia nuts
Walnuts
Shredded coconut (unsweetened)
Nut/seed butters
Dried Fruits**
Medjool dates
Dried apricots
Dried plums
Spices*
Sea salt
Black pepper
Lemon pepper
Cayenne
Paprika
Rosemary
Thyme
Oregano
Ginger
Garlic powder
Onion powder
Nutmeg
Cinnamon
Cloves
All spice
Canned Goods*
Wild tuna/salmon/sardines
Coconut milk
Pumpkin puree (unsweetened)
Tomatoes (no salt added)
PALEO FRIDGE**
Eggs
Leafy greens – kale, spinach, chard
Citrus – lemons/limes
Seasonal veggies
PALEO FREEZER*
Fruit – berries, melons, peeled bananas.
Veggies – broccoli, cauliflower, sweet potatoes
Meat, Poultry, Fish
Bacon
*Single purchase items that will last a while
**Recurring purchase items that will last 5-7 days
Keeping a well-stocked pantry may look like a lot from a first glance, but as you start building up your single purchase items it becomes simple as pie. Don't feel the need to buy ALL the single purchase items at once. Each week, pick a couple items to get while you are at the grocery store along with your recurring purchase items. Something I like to do when trying to stock up my pantry is coming up with a recipe (like these amazing double chocolate brownies) using some single purchase items that I do not have. That way when I get a larger amount, I will have plenty of left over for my pantry! What are you waiting for? Take this inspiration and get your Paleo pantry started today.
Download Your FREE Paleo Starter Kit Today!
3-Day Paleo Diet Meal Plan
Comprehensive Paleo Diet Shopping List
5 of Our Favorite Paleo Diet Recipes