Are you eating a paleo diet while trying to maximize fat loss? Check out this visual guide from Robb Wolf on how to tweak the paleo diet to do just that and reach your fat loss & weight loss goals.
Robb Wolf's Paleo Diet Guide to Troubleshooting Fat Loss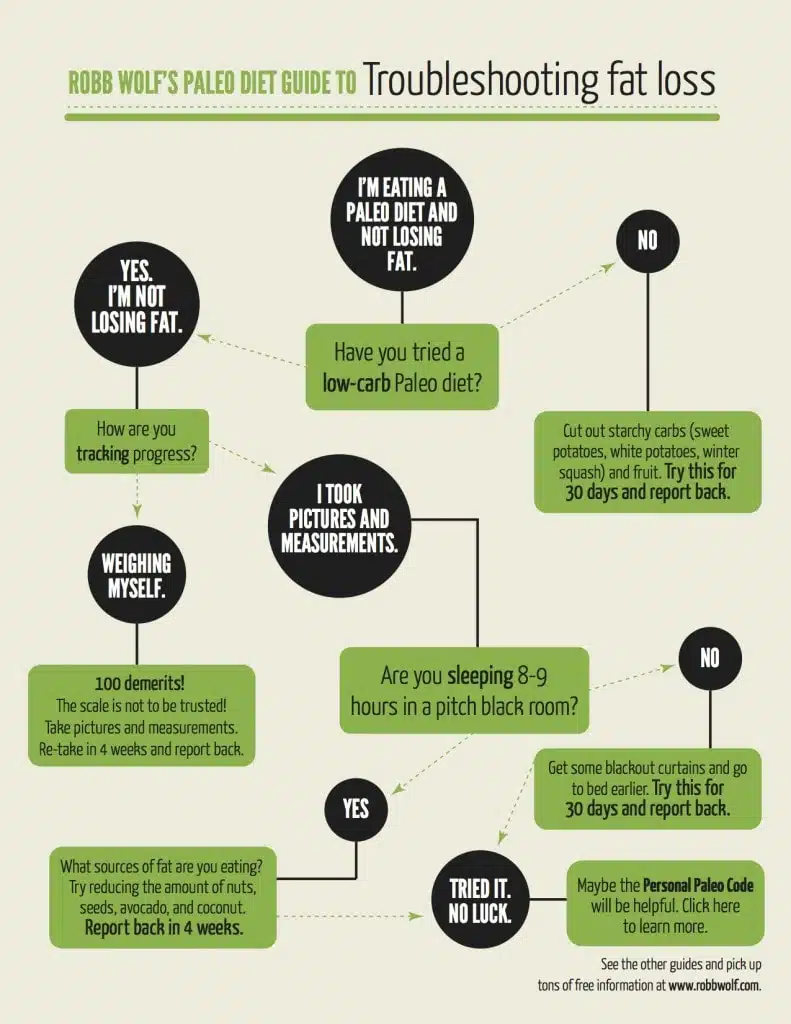 To see the rest of the guides, check out Robb Wolf's troubleshooting guides on UPG here.
Read more about Robb Wolf here.
Download Your FREE Paleo Starter Kit Today!
3-Day Paleo Diet Meal Plan
Comprehensive Paleo Diet Shopping List
5 of Our Favorite Paleo Diet Recipes