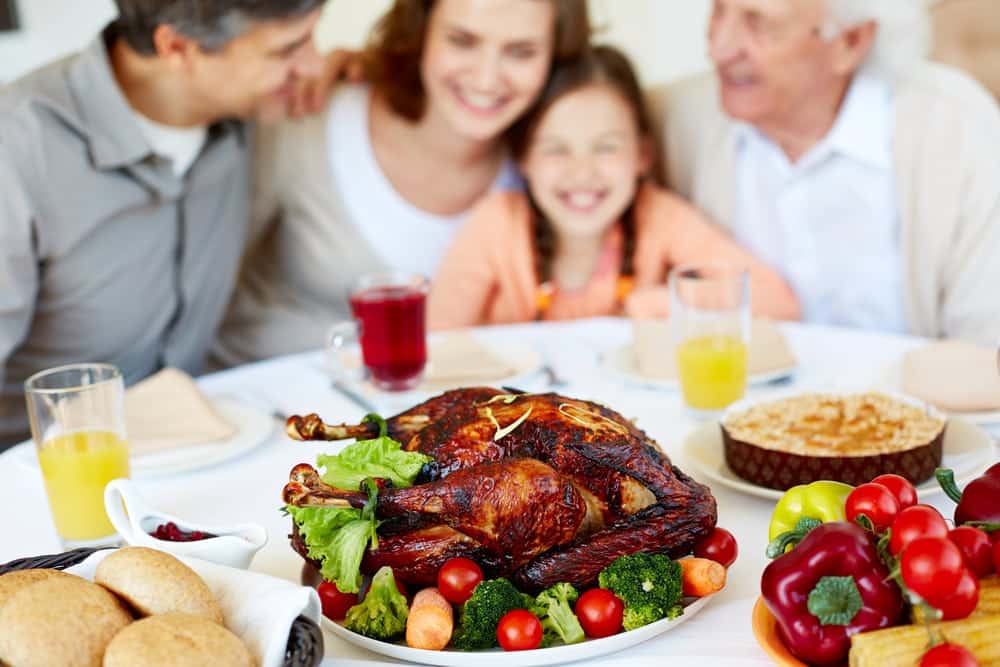 Let go of 'perfect'
Hanging onto the thought that every meal and every bite of food has to be "Paleo perfect" is a surefire way to make your holiday season less than enjoyable. Letting go of nuances that you can not control can be helpful when you are staying Paleo during holidays. Maybe the butter isn't grass-fed, there is Parmesan cheese sprinkled on top of a dish, or an added ingredients you are unsure of. Breathe. Unless it is something are allergic to, try to do your best and let go of the idea that every meal, every bite, has to be perfect. Just do your best and stay on track with the main parts of your meal Remember protein + vegetables + healthy fats. Keep it simple.
Bring a dish or two to share
This is the best tip for the holidays! Unsure of what type of food or dishes will be at a family meal or gathering? Whip up a dish or two and bring along with enough to share. Besides helping assuage your fears that there will be few options for you to enjoy, you can share your culinary skills with your loved ones. Who knows, maybe a few tasty Paleo dishes will help show family that your meal plan is health and delicious!
Eat Real Food.
Treats and snacks are everywhere. It is easy to get fall into snacking and grazing during the holiday season. This may leave your diet less than idea and far from nutrient-filled. Make sure you are keeping up with three, healthy and satiating meals per day. If you keep the meals you can control on point, you will be much less temped to graze on less than healthy treats. Knowing that your three meals are on point and nutrient dense can also help you enjoy a holiday treat now and then without guilt.
Is It Worth It?
If you are thinking about going "off plan" for a dish, dessert, or drink ask your self this one simple question: Is it worth it? Grandma's home made pie? Your favorite dish that only gets made at a certain holiday? Great! If the answer is a resounding YES, then go for it. If the item in question is just within your reach as a convenience, think again. Is there a better option? Are you just thirsty? How about tired? Fatigue and thirst are two very common reasons people inadvertently think they need a snack. Asking yourself this simple question will help you stay on track with your Paleo diet and help you enjoy your holiday season.

You bring the will and we'll show you the way: Sign up for a meal plan today.
Download Your FREE Paleo Starter Kit Today!
3-Day Paleo Diet Meal Plan
Comprehensive Paleo Diet Shopping List
5 of Our Favorite Paleo Diet Recipes