Welcome to another edition of our Mailbag posts! This series focuses on questions that are frequently asked by the UPG community. Have a lingering question? Ask it here and we might feature you in future posts!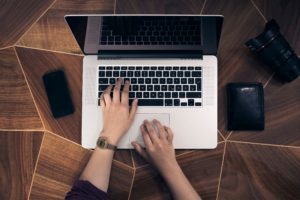 If you're looking for personal guidance, sign up for Paleo Meal Plans today and receive access to our Paleo Nutritionist.
You can also see other mailbag questions here.
"How do I keep my social life in tact (meeting people for lunch or dinner) while being on the Paleo diet?"
Eating out and staying social can be a cause of a lot of anxiety when following the Paleo diet. So many of our social activities center around eating and drinking. Don't deprive yourself of these experiences! Stressing out about food won't do your health any favors. Remember that Paleo is a framework for making your life easier – not to produce shame or guilt around food. Perfect does not always equal health! That being said, you can stay Paleo-friendly and enjoy a night out by following these tips and tricks:
Scope out the restaurant and menu beforehand. Do your research before heading out for the night. Decide what you will order prior to going and be less tempted to veer from Paleo guidelines. By visiting a restaurant's websites and/or Yelp or UrbanSpoon page, you can often learn more about how their food is sourced and prepared than you would if you were to just read their menu.
Don't be afraid to ask your server for more information. I know it can feel awkward sometimes, but it's your right as a customer to ask the questions you'd like answered! And always remember to ask politely and say thank you! Some things you may want to inquire about include:

What oils are used for cooking? Most restaurants use canola or other highly processed cooking oils. Request butter or olive oil to stay Paleo-friendly.
Can you sub out sides? If your entree comes with fries on the side, ask if you could have a salad, fruit, steamed vegetables, or baked sweet potato fries instead.
Ask about gluten. With gluten sensitivity and celiac disease on the rise, many restaurants have gluten-free options or even whole gluten-free menus.

If you've scoped out the restaurant's menu and you know that it won't have many options for you, have a little meal before going out. If you're not starving when you go, you'll be less tempted by indulgent items on the menu. Also, don't be afraid to suggest Paleo-friendly restaurants to your friends or group if the situation allows.
There's no shame in politely declining the "freebies." If the restaurant asks if you'd like bread or tortilla chips before a meal, you can politely say "No thank you!" I know myself well enough to know that I can't resist the chips if they come, so I have done this many times. Don't make it harder on yourself than it has to be!
At the end of the day, you are an adult and you make your own choices. Make the best choices you can in the situation you're in. If you can't stay 100% Paleo, that is totally understandable. Just be sure to get back at it the next day!
And be sure to download our app, paleo.io, so you always know what is or is not Paleo no matter where you are.
"What about calcium since I will be giving up my nonfat milk and yogurt?"
As surprising as it may be, there are many sources of calcium in our diet other than dairy. In fact, a ½ cup of sesame seeds has almost double the amount of calcium than cow's milk. Try making your own sesame seed milk for an easy way to get sesame into your diet. Dark, leafy greens also pack a powerful calcium punch. Aim for organic choices such as kale, collard greens, turnip greens, and bok choy.
There is some controversy about the bioavailability of calcium in these sources. Bioavailability simply means the degree at which the body can use the nutrient. Seeds and leafy greens often contain anti-nutrients (phytic acid/oxalic acid) that block minerals like zinc and calcium to be used by the body. A way to decrease the oxalates in greens is to eat them cooked.
Other calcium-rich foods you'll want to consume frequently are small fish that still include the bones. Look for wild-caught sardines and sockeye salmon. Besides providing you with a boost of calcium, these little fish are packed full of healthy fats and other vital minerals.
Including a variety of these foods, and eating a well-balanced, varied Paleo diet should ensure that you're receiving enough calcium (~1,000mg/day) day in and day out.
"What can I substitute for pasta on a Paleo diet?"
What's a pasta-lover to do when adopting a Paleo lifestyle? Fortunately, there are some easy, delicious swaps that allow you to get your fix without the grain, gluten, and other anti-nutrients that come along with traditional pasta. And bonus, because you're subbing in veggies, you get many more essential vitamins and minerals. It's a win-win!
Zucchini noodles ("Zoodles") – zucchini has an incredibly neutral flavor, so this vegetable makes the perfect swap
in for your favorite noodle. You can use a spiralizer or julienne peeler to make the zoodles. After you prepare the zucchini, place them in a strainer over the sink and sprinkle with salt. This will draw the moisture out of the vegetable, and prevent them from getting too soggy when you cook them. You can eat the zoodles raw or saute them in a pan to warm through. Top with your favorite Paleo-friendly sauce and enjoy.
Spaghetti squash – once cooked, this squash easily shreds into pasta-like strands for a great substitute. The taste has a distinct squash flavor, but many people love it. Cut the squash in half lengthwise, scoop out the seeds, drizzle with olive oil and salt, and place on a baking sheet. Roast the squash in an oven set to 400℉ for 30-45 minutes depending on the temperature of your oven and the size of the squash. Once cooled, drag a fork along the fruit of the squash and watch your noodles appear.
Sweet potato noodles – if you have a spiralizer, you can make noodles from sweet potatoes. You may also be able to find pre-prepared sweet potato noodles (or ribbons) in the refrigerated section of your local grocery store. Feel free to mix zucchini noodles and sweet potato noodles in the same dish – their textures and flavors really complement each other!
Have your pasta and eat it too with these fun, nutrient-packed swaps!
For other delicious recipes, be sure to check out https://paleodietrecipes.com.
Download Your FREE Paleo Starter Kit Today!
3-Day Paleo Diet Meal Plan
Comprehensive Paleo Diet Shopping List
5 of Our Favorite Paleo Diet Recipes