Winter has plenty of positive associations holiday-wise: there's Thanksgiving turkey to look forward to, Christmas celebrations with family, and New Year's Eve. But what after the festive season ends?
Harsh weather combined with late sunrises and early sunsets can result in seasonal affective disorder, aptly abbreviated as SAD. The condition is also known as the winter blues, winter depression, or seasonal funk.
Most individuals with SAD will feel their symptoms begin in autumn and continue throughout the winter months. Although rare, SAD can strike in the brightermonths of spring and summer too.
Symptoms of the winter blues include depression, lack of energy, insomnia, lethargy, loss of interest in pursuing hobbies or activities, and unusual eating patterns (i.e. loss of appetite or increased appetite).
Although the exact causes of SAD have yet to be fully understood, it is believed that shorter days and longer nights typical of the winter months disrupt the circadian rhythm (your internal clock that regulates how and when you sleep).
Medical treatments for SAD range from phototherapy (light therapy) to certain antidepressants that should be taken right before and during the months that SAD is likely to crop up. (Source)
If you're not interested in taking heavy medication but you're tired of feeling down, here are five tips to beat the winter blues that are all natural, holistic ways to get back to feeling like your regular self again!
Phototherapy
Phototherapy, also known as the use of light boxes, is the use of a device (usually box-shaped) that essentially mimics the quality of natural outdoor light. Light boxes are highly recommended by researchers for alleviating the symptoms of SAD.
As gloomy winter days and a general lack of sunlight are two of the factors that contribute towards the winter blues, light boxes are a popular approach towards treating the condition that may be used on its own or alongside other treatments, such as counseling or anti-depressants.
You don't need a prescription or medical approval to buy a light box, but be sure to select one that is intended for combating the symptoms of SAD, as there are various other light boxes on the market to treat other conditions (primarily skin disorders) that will not be as effective.
The ideal light box for treating SAD should emit an exposure of up to 10,000 lux of light while also emitting as little UV light as possible – this type of therapeutic light is designed to boost your mood, not your tan!
Light boxes should be used daily within the first hour of waking up for up to 30 minutes, placed at a distance near to your face (40-60 centimeters is the general recommendation). There's no need to stare directly into the box, simply bask in the light! (Source)
Vitamin D Supplements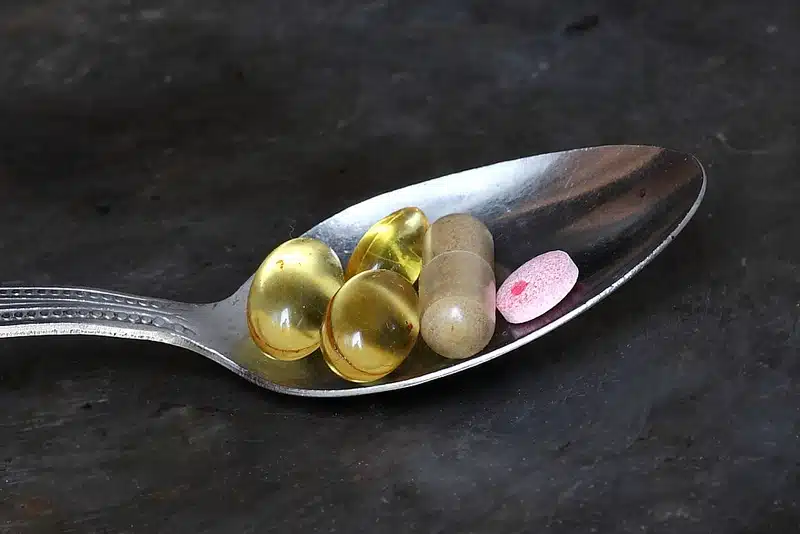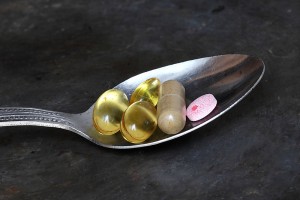 The grey winter months are a prime factor in worsening the symptoms of SAD because of a lack of sunlight – and subsequently, a lack of vitamin D. Key symptoms of low vitamin D levels include low mood and a general lack of energy.
Low levels of vitamin D have been linked to SAD as well as other conditions such as depression, and vitamin D deficiency is surprisingly common. Researcher Dr. Michael Holick estimated that approximately 50 percent of the population may be at risk for vitamin D insufficiency or deficiency.
It is preferable to get your vitamin D levels tested beforehand to settle on an ideal dose, particularly during the winter months when they are most likely to be at their lowest levels. The ideal level of vitamin D to maintain year-round is between 50 and 70ng/ml. (Source)
A study monitoring the effects of vitamin D supplements on individuals suffering from SAD revealed that after one month of taking the supplements, the test subjects were rated as having significantly improved moods! (Source)
Regular Exercise
 Exercise is a known mood-booster: countless studies have proven that working up a sweat can enhance your mood as well as your physical well-being and can be beneficial in improving the symptoms of chronic mood disorders such as depression.
Studies exploring the relationship between depression and exercise revealed that individuals who maintained active lifestyles tended to have lower rates of depression than those with inactive lifestyles, and that those suffering from depression reported alleviated symptoms after taking up a regular exercise routine. (Source)
A study investigating the effects of exercise on SAD discovered that subjects who did aerobic-type exercises reported improved mood and well-being, especially when performed while having regular light-therapy sessions in the morning. (Source)
Aside from helping you fight the winter blues, you can avoid the typical holiday weight-gain and prepare for summer early by keeping up a regular exercise routine!
Diet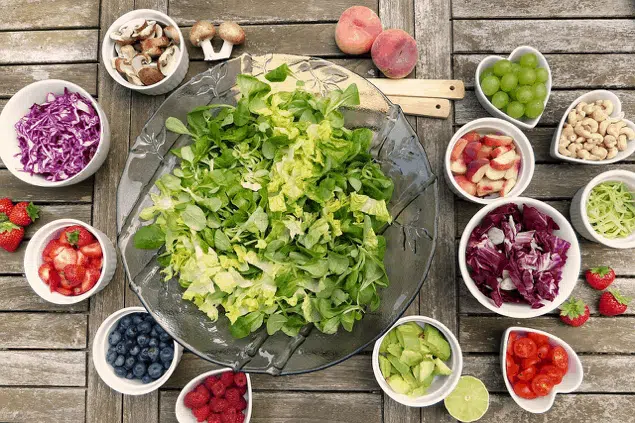 Low energy is one of the most debilitating symptoms of SAD. It can be hard to keep up with your daily activities, workload, and hobbies if you're feeling drained all the time. Eating the wrong foods can contribute towards keeping your energy levels low.
Lean proteins are ideal for keeping energy levels high, especially alongside an exercise routine. Fruit and vegetables should be essential components of a nutritious diet, but are especially important during the winter months. Berries such as blueberries, strawberries and raspberries can reduce the amount of cortisol produced by your adrenal gland when you are stressed, anxious or depressed.
You may think that increasing your caffeine consumption by having an extra cup of coffee or energy drink will help keep you active and avoid the lethargy and depression typically associated with SAD, but the opposite is true: caffeine represses your serotonin levels, and low serotonin levels are a primary culprit for depression.
Moderating or entirely avoiding carbohydrates and sugary foods will also help you fight SAD. Although you may get a briefly heighten your energy levels by raising blood sugar, your body will eventually produce more insulin and you'll find yourself back in a slump. (Source)
Counseling
SAD is no joke – just like any physical or psychological condition, you need to know when to reach out for help.
Therapy doesn't have to involve antidepressants – cognitive behavioral therapy is the most popular form of talk-therapy that helps you modify your behavior without any medication whatsoever.
Working with a psychotherapist can help you find coping mechanisms and routines that will help you avoid and combat the winter blues and associated symptoms – as well as establishing a healthy support network among family and friends. (Source)
Download Your FREE Paleo Starter Kit Today!
3-Day Paleo Diet Meal Plan
Comprehensive Paleo Diet Shopping List
5 of Our Favorite Paleo Diet Recipes