What is maca?
Lepidium meyenii – or maca – is a plant native to Peru that grows in the Andes Mountains. It is a member of the crucifer family of plants along with broccoli, cabbage, and other green leafy vegetables.
Maca is one of the hardiest plants in the world, thriving in harsh conditions that normally make life inhospitable for plant growth. It may be consumed in powder form, as a root, or as a supplement.
It grows at altitudes of 3,500 meters and above, flourishing in the freezing temperatures, strong winds, rocky soils, and bouts of fierce sunlight typical of high elevations.
When fully grown, maca forms a small root approximately the same size as a radish as well as leaves.
Maca has been used for centuries by the indigenous people of Peru for its abilities to enhance energy, fertility, and general stamina when consumed. (Source)
The history of maca
Maca was cultivated and harvested by the Incas roughly 2,000 years ago. Ancient Peruvians used the plant as both a source for food and for its medicinal properties before the Incas as far back as 3,000 years.
During the period that Incas were in power over the Andes region, maca was so highly valued for its potency and effects that it was used exclusively by the royal family and court and by Incan warriors before entering battle. (Source)
Maca grows in three distinctive shades of colors, identified by exposing the plant's root: white or pale yellow, light or dark grey, and pink or purple.
Maca is most commonly available as a powder, although it may also be taken as a supplement in capsule form, consumed as a liquid, or taken as an extract.
The maca root itself can also be cooked and eaten, although it is not recommended to consume raw – Ancient Peruvians believed if eaten raw, maca could be responsible for thyroid and digestive issues. (Source)
Nutritional profile
Maca is rich in nutrients and has been scientifically proven to have energy boosting effects, improve fertility, and reduce sexual dysfunction conditions.
In powder form, maca is an abundant source of fiber, protein, and high quantities of several important vitamins and minerals, including the eight essential amino acids.
A serving of two tablespoons worth of maca powder contains 133 percent of your daily serving of Vitamin C, 84 percent of copper, 4 grams of protein, and 2 grams of dietary fiber.
These same two tablespoons of maca powder also contain potassium, iron, calcium, and vitamin B6 in daily value percentages ranging from 7 to 16 percent. (Source)
Maca contains 20 free fatty acids, which are key components in supporting cellular function – it is especially rich in linolenic acid, oleic acid, steric acid and palmitic acid.
Maca is also plentiful in carbohydrates – 100 grams of maca powder contains 59 percent of carbohydrates, which contributes towards its energy-enhancing properties.
Aside from all these nutritional benefits, maca is also considered as an adaptogen.
Adaptogens are certain herbs and plants that are recognized for increasing the body's capability to resist the symptoms and negative effects of stress, illness, and even disease. (Source)
Health Benefits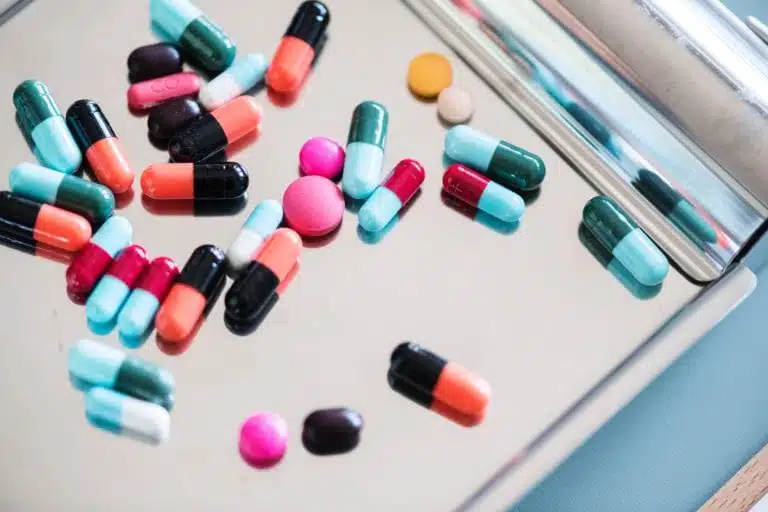 There is a reason that maca was so highly valued by the Incas and Ancient Peruvians (and is still consumed by Peruvians inhabiting the harsh mountainous regions in the Andes) and is sold across the globe as a popular and powerful nutritional supplement in powder and capsule form.
Maca and health status
A study monitoring individuals inhabiting the Peruvian Andes revealed that individuals who consumed maca (approximately 85 percent of the population) scored higher in health status and lower in manifesting the symptoms and signs of chronic mountain sickness, a debilitating condition suffered by people living in high altitude areas.
Maca and sexual function
Maca has also been revealed to have positive effects on sexual dysfunction disorders in both animal and human trials, particularly in menopausal women and adult men.
A study monitoring the effects of maca root extract on healthy menopausal women rating themselves as having low sexual desire revealed that subjects reported increased desire and sexual well-being after less than two weeks of treatment.
A similar study monitored the effects of daily doses of maca on SSRI-induced sexual dysfunction (low libido), with subjects taking either 1.5 grams of maca per day or 3 grams.
The subjects taking 3 grams of maca per day reported significant increases in libido compared the group taking only 1.5 grams a day, suggesting that maca's potency can be measured by quantity.
Maca also works to improve fertility: men who took maca supplements for a period of four months benefited from a higher sperm count and sperm volume as well as increased sperm motility. (Source)
Maca and the body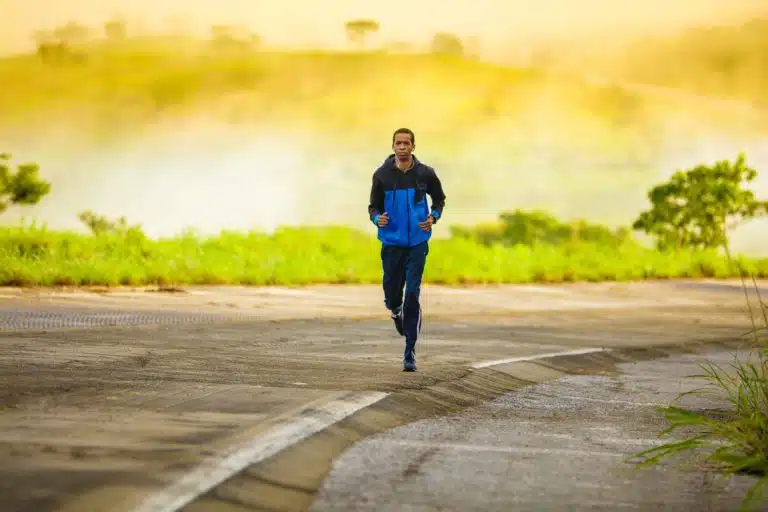 Aside from numerous nutritional and health benefits, maca is low in calories – 9 grams of maca contains a mere 35 calories and only a single gram of fat. Maca does have anabolic properties, and can also contribute towards building muscle. (Source)
Maca's energy boosting properties are useful for a variety of purposes – individuals who regularly take maca in one form or another report feeling more energized and awake.
Unlike caffeine, maca does not come with potential negative side effects such as caffeine jitters, increased heart rate, or overstimulation.
Higher levels of energy may also contribute to weight loss – the more energetic and driven you feel, the more likely you are to adhere to are to adhere to a regular exercise routine. (Source)
Is maca Paleo-friendly?
Read our guide to the Paleo diet. 
The Paleo diet advocates eating foods that are nutritionally rich and unprocessed from sources that were available to our hunter-gatherer ancestors during the Paleolithic period.
The Paleo diet is founded on the concept that our bodies are not adapted to consuming foods that are high in sugars, carbohydrates, or artificially processed because those foods did not exist during the Paleolithic period, and our nutritional and digestive requirements remain the same as that of our predecessors.
Humans living in the Paleolithic era ate only foods that could be gathered or hunted, and as the agricultural revolution was yet to occur crop-growing was rare, as was animal husbandry (keeping and breeding animals for food). Processed foods of any sort were entirely nonexistent.
Following the Paleo diet isn't about counting calories, restrictive portions, or a tightly-controlled eating schedule.
Rather, the diet advocates eating foods such as grass-fed meats, seafood and fish, fresh fruit and vegetables (the non-starchy types), nuts and seeds, and unrefined sugars such as honey or maple syrup.
Foods that are prohibited on the Paleo diet are processed foods of any sort (i.e. hotdogs, fast food, frozen pre-prepared meals, etc), beans and legumes, alcohol, refined and starchy vegetables, dairy, and all grain-based products. (Source)
As maca in all its forms are derived from the root of the plant, it is an acceptable addition to a Paleo diet. (Source)
Is maca keto-friendly?
Read our guide to the keto diet. 
The ketogenic diet (also known as the keto diet) is a diet that helps the body enter a ketogenic state to promote fat-burning and eventual weight loss as well as other health benefits.
Most individuals' bodies use glucose as a primary energy source due to high consumption of carbohydrate-rich foods, which leads to the body storing fat instead of burning it as intended.
In ketosis, the liver produces ketones which are a result of fat being burned – the brain and the rest of the body then burn these ketones (as well as fat) as fuel. An additional benefit of ketosis is that insulin levels decrease.
A fast way to provoke the body into a state of ketosis is through fasting or heavily restricting calories, but neither of these options is healthy or sustainable in the long term. Instead, a ketogenic diet involves restricting your intake of carbohydrates only to reach ketosis.
A ketogenic diet primarily consists of meat (preferably grass-fed), seafood and fish, natural fats like olive oil and butter, and green leafy vegetables. The diet should primarily be high in healthy fats with moderate consumption of protein and vegetables.
All grain-based products, alcohol, processed foods, sugary foods and drinks, fruit (contains fructose, a form of sugar), and starchy vegetables such as potatoes should be avoided. (Source)
As maca in all its forms is derived from a plant, it is a healthy energy-boosting addition to a ketogenic diet. (Source)
Is maca AIP-friendly?
Read our guide to the AIP diet. 
The Autoimmune System Protocol diet (or AIP diet) is based on the idea that the immune system can be healed through restoring and treating gut mucosa, thus reducing the disruptive symptoms of chronic autoimmune system disorders.
Autoimmune diseases include any condition where the body's immune system attacks itself. The AIP diet restricts or entirely eliminates certain foods that are considered irritants that provoke or worsen attacks.
Various studies have established links between healthy gut mucosa and reduced immune system attacks, and a controlled diet is a natural, straightforward way to address inflammation in the gut.
Eliminated foods may gradually be re-introduced over time, typically after a period of 6-8 weeks. However, this must be done carefully (i.e. not to excess) and on a trial basis to ensure that gut mucosa does not become irritated again.
Any and all processed foods, dairy, nuts and seeds, grain-based products, eggs, alcohol, caffeine, vegetable oils, sugary foods and drinks, alternative sweeteners (i.e. stevia), and legumes are off the table for the first 6-8 week phase of the AIP diet.
Healthy fats (i.e. olive oil, coconut oil), grass-fed meats, seafood, coconut products, non-seed herbs, fermented foods, vinegars, and vegetables exempting nightshades such as tomatoes are permitted. Fruit may be consumed in moderation, as fructose (the sugar found within fruit) can be an irritant. (Source)
As maca is considered an adaptogen and thus may reduce the effects of external and internal stressors on the body, it is considered a beneficial addition to the AIP diet. (Source)
How to use maca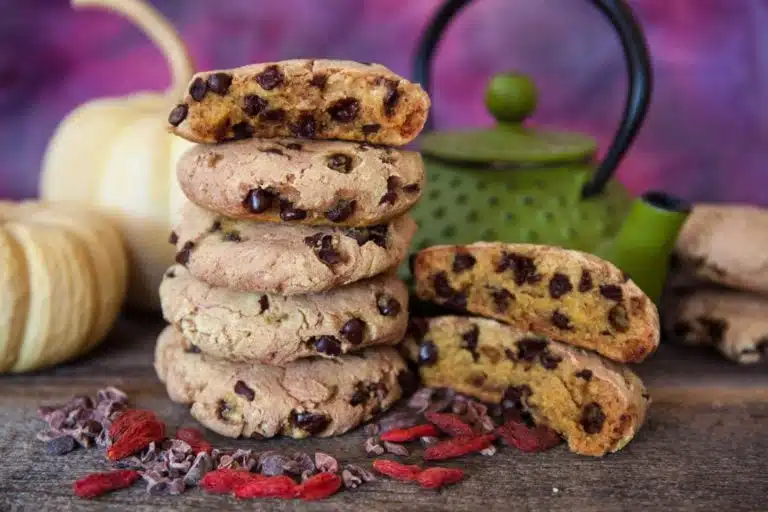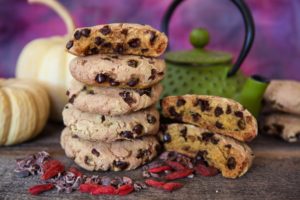 Maca can be taken as a supplement in the form of gel capsules or liquid extract or used as a healthy and tasty addition to drinks as well as meals.
Maca's flavor is usually described as earthy and mildly nutty, with a hint of butterscotch. For this reason, it may be added to both sweet and savory foods and drinks.
As there are three different color types of maca, taste may vary. The darker color variations are usually described as being more bitter than the lighter, yellow to white colored type.
There is no existing medical recommendation as to what is an appropriate maca dosage per day. One tablespoon of powder a day could be a suggested starting dose, with many individuals preferring to take maca prior to exercising due to its energy-enhancing ability. (Source)
Maca in smoothies
Maca powder can be mixed with almost any drink, from fruit smoothies to cappuccinos and hot chocolate. Maca powder may also be added to drinks such as plain tea – simply add 1-3 teaspoons of powder to the tea depending on your preference.
Maca is a popular addition to both healthy and indulgent smoothies due to its nutritional and health benefits as well as its taste. An example of a healthy, nutrient-rich smoothie is one tablespoon of maca powder mixed with chia seeds, almond milk, cinnamon and bananas.
Maca in desserts
Maca powder is also an ideal addition to desserts such as brownies, chocolate truffles and ice cream sundaes.
For a morning boost, maca may be added to breakfast foods such as oatmeal and cereal, or even prepared in batter for pancakes, muffins, or a slice of pie.
Maca and adaptogenic tonics
As an adaptogen, maca can be consumed on its own or mixed with other beneficial adaptogens for a wide range of health benefits.
One recipe for an adaptogenic herbal blend that may be added to cooked and raw dishes as well as drinks requires mixing four tablespoons of maca powder with two tablespoons each of astragalus powder, ashwagandha powder, and eleuthro powder; and one tablespoon of licorice root powder.
Maca may even be used as in shampoos and lotions, with some individuals claiming that adding the powder to existing creams, gels and hair treatment products has enhanced the quality of their skin and hair.
Maca is a versatile, energy and nutrient boosting addition to your diet or beauty regime, in whatever form you choose to use or consume it! (Source)
Download Your FREE Paleo Starter Kit Today!
3-Day Paleo Diet Meal Plan
Comprehensive Paleo Diet Shopping List
5 of Our Favorite Paleo Diet Recipes