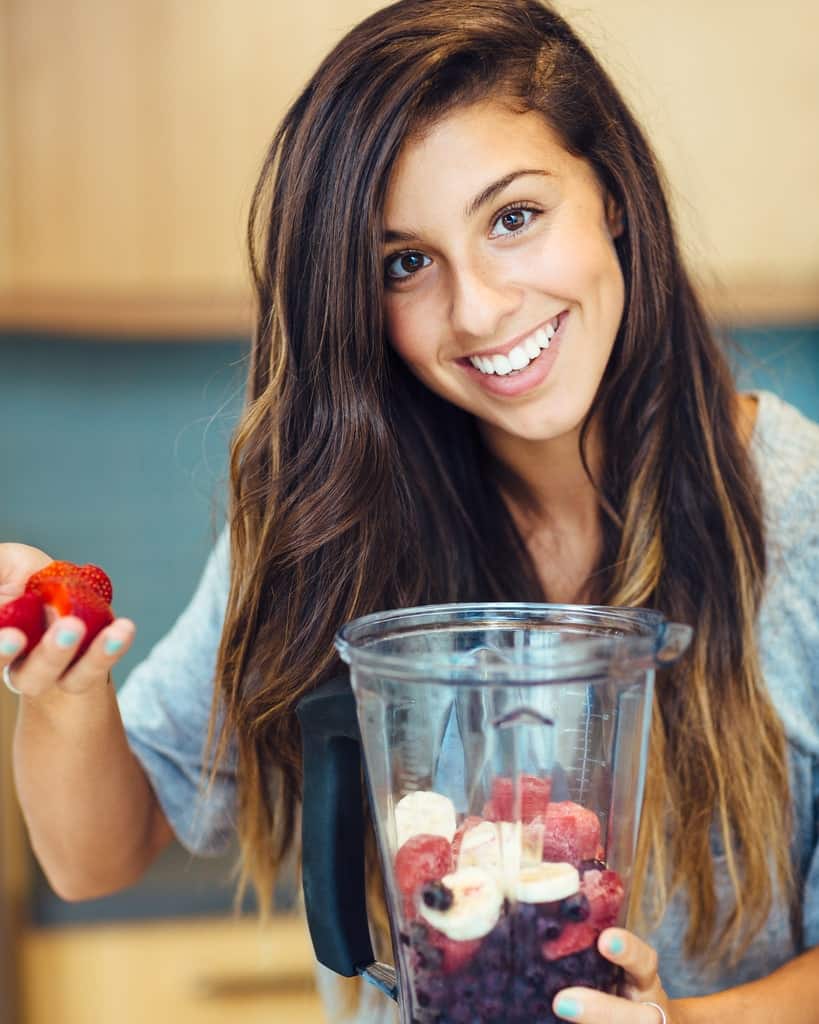 The freshman 15 isn't just for freshman any more. With a plethora of beer options, late-night food munchies and lack of activities, weight gain and unhealthy eating habits are common during college.
One way for college students to maintain a healthy weight and eating habits is to follow a Paleo meal plan. However, following a Paleo diet in college can be a challenge. While you may be eating in cafeterias and dining halls or living with pizza-loving roommates, here are a few tips and tricks you can use to stick to your paleo plan while in college.
In the Dining Hall
Keep Your Eyes on the Prize
It's easy to get swayed by foods you wouldn't normally eat when you are in a dining hall. Sugary cereals, pasta dishes and the soft serve ice cream machine are always going to be there to tempt you. Before you go to your dining hall, think about what you would like to have for your meal as if you were preparing your own dish. Are you hungry for a salad? How about a burger? Or maybe some grilled chicken? When you head into the cafeteria, look around for what you want to have for dinner and stay focused.
Go for the Omelette
Every dining hall I have been in for breakfast has at least one egg option and usually an omelet or egg station. This makes breakfast a cinch during dorm life.
Find The Vegetables
There is almost always a hot vegetable and a salad option in a dining hall for lunch and dinner. Find them! You can build your meal around that if you have at least one vegetable dish and a protein.
Stash a Snack
Most dining halls allow students to leave with something for later as well. Look for foods you can take back to your room like hard-boiled eggs or pieces of fruit. You can always stash these in your mini-fridge for later.
In Your Dorm Room or Apartment
The Right Equipment
Having a mini fridge or even a mini blender can be very helpful in college. You can store snacks and even some ingredients to make a quick shake without having to leave your room.
The Basics
Keep a paleo protein powder like grass fed whey or collagen powder in your room. If you have a water bottle with an agitator in the bottom like a blender bottle) you can always make a quick protein shake. If you have a blender you can throw some protein in with a banana–that you brought back from the dining hall–and some almond butter for a filling smoothie.
Stash a few paleo meal replacement bars for early classes, a mix of nutsor even dried fruit.
Stock your mini fridge with paleo staples:
Quick vegetables that don't need chopping or cooking like baby carrots, celery sticks or snap peas.
A few pieces of fruit such as banana, apple, stone fruits or berries.
Coconut water is great to have on hand for smoothies
Nut butter like almond or cashew butter doesn't spoil easily and can been eaten on celery sticks, with your fruit, or in a smoothie.
Sign up for our meal plan so you'll never have to ask "what's for dinner?"
Download Your FREE Paleo Starter Kit Today!
3-Day Paleo Diet Meal Plan
Comprehensive Paleo Diet Shopping List
5 of Our Favorite Paleo Diet Recipes