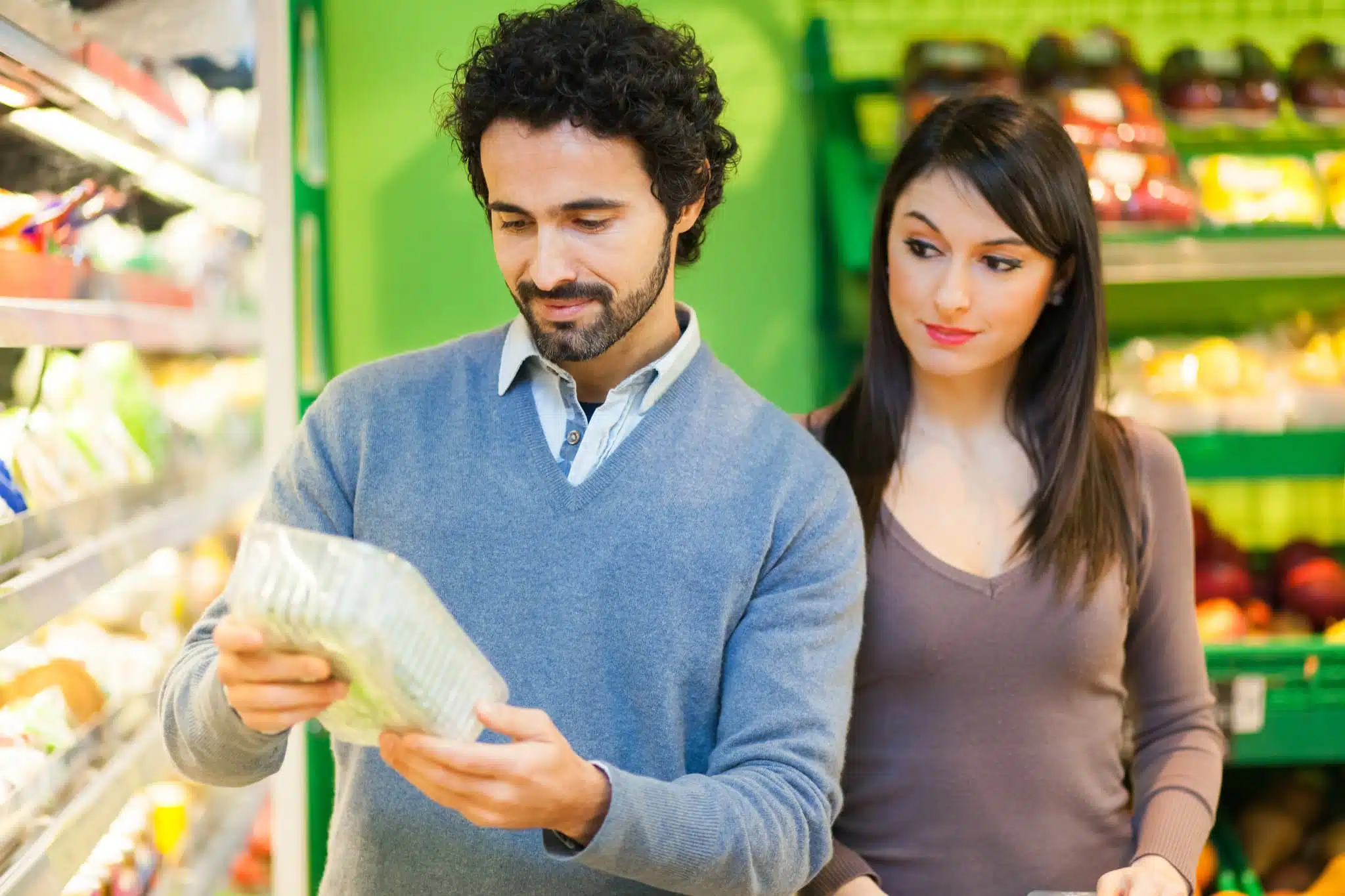 Checking labels in the grocery store is a necessity when following a Paleo diet. Labels can be overwhelming, so here are a few things you need to check before checking out.
Read the Ingredient List
Are there more than 10 ingredients? Can you pronounce the ingredients? Think again before placing the item in your cart.Following a Paleo diet is most beneficial if you eat wholesome, natural foods that come directly from the source. If you need to have a few packaged items make sure the ingredients are natural and all things that you recognize.
Check the Fat
And I don't mean look for the fat content to 'count' fat grams. Healthy fats are good for you, so let's leave those "fat free" foods in the 90s! But what you need to check for is trans fats. Trans fats confer no healthy properties and contribute to heart disease. Make sure you avoid them.
How Many Grams of Sugar?
Read the ingredients and also check for added sugars. Even things like cane sugar, corn sugar and the must-avoid HFCS (high-fructose corn sugar) can sneak their way into supposedly healthy foods. Artificial sweeteners can also make their way into food packages. If you follow a Paleo diet you want to avoid names like sucralose, aspartame, saccharin, and corn syrup, as these additives are definitely not Paleo.
What is the CarbohydrateSource
If you have read your labels you willknow where your carbs are coming from. Check the source of carbohydrates. Is it from fruits? Nuts? Or did added sugars sneak their way into your food item? Also be mindful of how many carbohydrates are in a snack if you are trying to follow a high-fat, low-carb Paleo diet.
Sodium Is Sneaky
Sodium content in packaged foods is typically through the roof when compared to fresh foods. Check for how many milligrams of sodium you are taking in. A general guideline is not to consume more than 2grams of added sodium per day, which is especially important for people with high blood pressure. Sodium nitrate is type of sodium that is a preservative and thought to be harmful to the gut lining and may be carcinogenic in high levels.
Dangerous Additives
Food additives are often used to help food stay shelf stable are included in many packaged foods. Try to avoid additives such as food colorings, MSG, artificial sweeteners, and sulfates. These ingredients are not Paleo and do not support optimal health.
The Best Label Reading Advice?
Most fruits, vegetables and proteins available in stores don't need to explain the list of ingredients. If you try to eat 90 percent of your foods that are not processed or packaged, the other 10 percent will be simple to find with the tips in this label-reading guide.
Download Your FREE Paleo Starter Kit Today!
3-Day Paleo Diet Meal Plan
Comprehensive Paleo Diet Shopping List
5 of Our Favorite Paleo Diet Recipes