All The Ways To Use Coconut Oil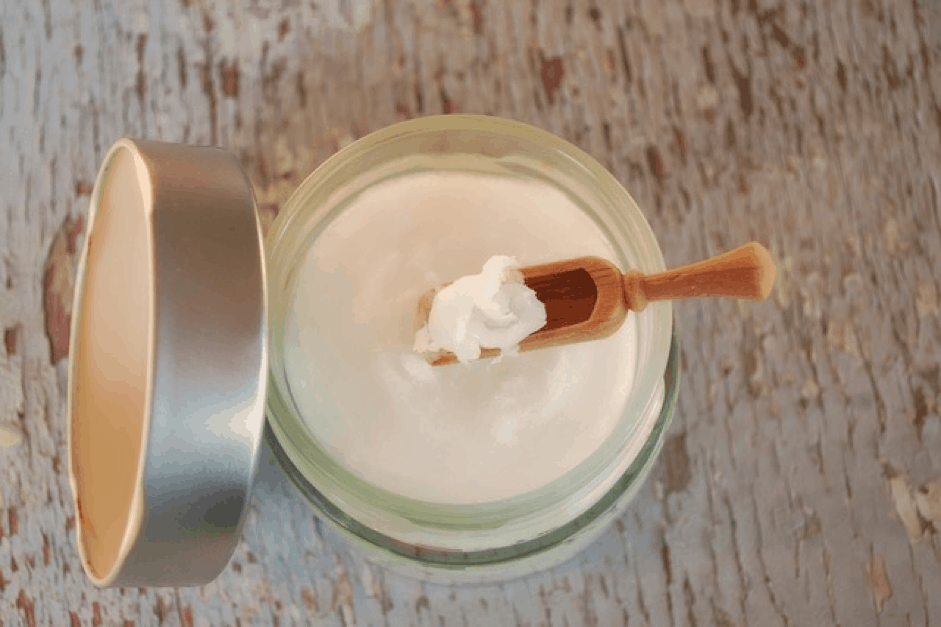 You might be wondering what can you use coconut oil for? Here's the deal: coconut oil's versatility is endless. It's a food, a household cleaner, a cosmetic, a health supplement…wow, coconut oil is an all in one product!
Used in cosmetic shampoos, conditioners, body creams, and massage oils, coconut oil has a renowned history of use as a beauty oil. Coconut oil does so much more; it can reduce acne, treat dandruff, fight gum disease, and it's healthy for you since it's loaded with good fats.
Here's a rundown of what you can utilize coconut oil for in your home, and everyday life.
Coconut Oil as a Natural Beauty Staple
In this age of 'going natural', botanical oils are so popular and coconut oil is no exception. The natural fatty acid composition of coconut oil is nutritious for our body inside and out.
Coconut oil contains lauric acid, capric acid, caprylic acid, caproic acid, oleic acid, myristic acid, and vitamins E and K. The therapeutic properties of these fatty acids include antiviral, antibacterial, antimicrobial, anti-inflammatory, and antifungal. These powerful actions give coconut oil a myriad of uses for skin, hair, and body treatments.
Healthy Hair
Commercial shampoos can cause scalp irritation and strip hair of its natural oils. Natural alternatives to hair care such as oils are not new, they have been used by people living in tropical countries for centuries. Oils are important to nourish, strengthen, and protect the hair from damage. 1
Hair Moisturizer
You might think that slapping on coconut oil would make your hair greasy, but in fact your hair absorbs the oil making it super shiny and promotes healthy hair growth. This is why coconut oil is commonly used in shampoos and conditioners.
Coconut oil is not only moisturizing for hair, it penetrates into the hair shaft and is shown to reduce protein loss for damaged or undamaged hair. Protein is important for hair structure and growth, loss of protein can cause hair dryness, breakage and thinning. 2 3
Prevent Hair Damage
Coconut oil helps prevent hair damage by hygral fatigue, by reducing the volume of water entering the hair. Water enters into the hair cuticle causing swelling and deswelling. As hair dries, this action can stretch and weaken hair strands leading to breakage known as hydral fatigue. 4
Sun UV rays damage the hair causing cuticle damage and loss of hair proteins. You may like that sun-kissed look, but dry frizzy beach hair is not a fashion statement. Coconut oil has a sun protection factor (SPF) of 8 and can be applied to protect hair from sun damage. If you have long hair, applying coconut to the ends will help tame that frizz, the ends of long hair have been weathered already and are susceptible to easy splitting. 5 6
Natural Dandruff Treatment
Applying coconut oil to your scalp can stop dry flaky skin and its antifungal actions work to kill the yeast-like fungi that cause dandruff. 7
Dandruff is a common scalp disorder causing an unsightly and sometimes itchy scalp. Keeping a healthy scalp, bacteria free and moisturized will help recurrence of dandruff. Studies noted traditional Indian hair care practice of using coconut oil resulted in an inhibited growth of fungi on the scalp. 8
Healthy Skin
Used throughout the world as a moisturizer for the skin, coconut oil's fatty acids nourish the upper layers of the skin creating a softer, smoother feeling skin surface. Coconut oil is popular base oil used in aromatherapy massage. It is prized for its ability to be used for all skin types and long shelf life.
The potent anti-bacterial and anti-inflammatory properties of coconut oil can help fight skin inflammation, acne, dermatitis, eczema and other skin infections.
Helps Skin Conditions 
Traditionally used as a skin moisturizer, coconut oil can help with eczema (atopic dermatitis) significantly improving skin dryness, scaling and inflammation. Coconut oil also reduces bacteria often found in those suffering from eczema. 9
Coconut oil's high lauric acid content has a strong antibacterial effect on acne vulgaris. Lauric acid and capric acid studies have shown effective at reducing inflammation and killing bacteria linked to acne. 10 11
 Skin Softener
Massaging coconut oil into your skin hydrates, helps retain moisture, reduces dryness and cracking of the skin's surface. Coconut oil is safe to use topically making it suitable for sensitive skin types. 12
Coconut oil is great for softening any skin area  – for elbows, knees, and cracked heels it works like a charm. Not forgetting its nourishing for hands, nails, and softening cuticles, it leaves nails shining and looking so healthy.
Coconut oil is safe to use for a massage on newborn babies. It can also help with 'cradle cap'. 13
Make up Remover
A great cheap beauty hack is using coconut oil to remove mascara; as it's great for sensitive skin, using it around your eyes is not a problem. As a bonus, coconut oil will nourish your eyelashes as it does for hair.
Natural Mouthwash
Oil pulling is a traditional Ayurvedic treatment to maintain healthy gums and reduce plaque build-up on teeth. Oil pulling is simply swishing oil in the mouth to clean the gums and teeth and promoting healthy oral hygiene.
Coconut oil's antifungal and antibacterial properties make it an excellent alternative mouthwash. Proven to reduce the presence of Streptococcus mutans, an acid producing bacteria known to be a cause of dental enamel damage that can lead to tooth decay. 14
Coconut oil is a safe and cheaper alternative to commercial mouthwashes for oral hygiene proven effective in reducing plaque and keeping gums healthy by fighting gingivitis. 15
The bottom line is coconut oil has so many uses as a natural beauty staple. Its nourishing qualities for skin and hair mean it can be utilized in many applications of beauty routine. Coconut oil's safety for use on the body makes its practicality endless for all members of your household.
Coconut Oil Uses in the Kitchen
The healthy fats in coconut oil make it an excellent alternative for cooking. It is fast becoming the preferred oil to use and it tastes great! So you've seen coconut oil on the shelves at the supermarket and decided to try it. How can you use this superfood in your daily diet?
Edible coconut oil is available as an unrefined or refined oil. Both are solid at temperatures under 24 C (75 F) and have a long shelf life. Unrefined coconut oil retains that coconut taste whereas refined has little coconut flavor. You can use both these types for use in cooking. 16
Alternative to Butter
Great for vegans, coconut oil can replace butter on your toast and popcorn. It's a healthy saturated fat – more so than traditional animal fats in butter and it tastes great if you like the coconut flavor. Coconut oil can be used in baking and cooking as a replacement for butter.
Cooking Oil
Coconut oil has been used in cooking by people living in tropical regions for centuries. In India, it is used for cooking vegetarian foods. Coconut oil is great for stir-fry – adding a distinct flavor.
Refined coconut oil is the preferred oil for frying as it has a higher smoking point and not everyone wants their food to taste of coconut.
Great Addition to Your Smoothies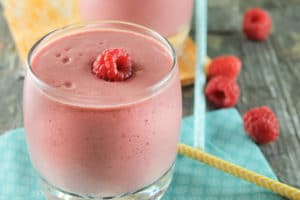 The nutrients in coconut oil give you an energy boost and help absorb fat-soluble vitamins. Easily added to your juice and smoothie recipes just add 1 or 2 teaspoons and enjoy the smooth taste.
Health Uses for Coconut Oil
In the western world, coconut oil has gained popularity in recent years as people discover the health benefits of this tropical oil. Adding coconut oil to your diet in place of other fats has shown how amazing this superfood really is.
Coconut oil is a great source of healthy dietary fats. Fats are needed by the body to absorb fat-soluble vitamins including A, D, E, and K which all perform important functions in the body.
The healthy fatty acids in coconut oil are shown to be beneficial for heart health, lowering cholesterol, aiding weight loss, fighting yeast and bacteria, promoting a healthy gut flora, and providing the body with energy.
Heart Health
According to the American Heart Association, cardiovascular disease affects over 93 million adults – that is one in three of the population. 1
We all know high levels of LDL cholesterol is bad for you and can lead to disease and heart disease. Coconut oil is beneficial to protect from heart disease and has been shown helps to increase HDL – 'the good cholesterol' in the body.
The heart benefits of virgin coconut oil focus on its ability to raise HDL cholesterol levels and preventative action on LDL cholesterol oxidation. 17
Coconut oil seems effective at increasing HDL cholesterol levels, increasing this good cholesterol in your body can help lessen your risk for heart disease.
Weight Loss
Adding coconut oil to your diet routine could help with weight loss and reduce stubborn abdominal body fat. Coconut oil's medium chain fatty acids (MCFAs) are quickly converted to energy rather than being stored as fat in the body. Coconut oil seems to suppress your appetite meaning your daily caloric count is lowered. 18 
Research on the effect of medium chained fatty acids in lowering body mass helping obese and overweight people lose weight, showed favorable results in increased energy expenditure and reduced body weight. 19
Fights Bacterial and Yeast Infections
Bacteria's resistance to antibiotics is more common today and science is always looking for new ways to fight bacterial infections. Taking coconut oil daily as a supplement might be useful in combating bacterial infections.
Capric acid, one of the medium chain fatty acids found in coconut oil, is seen to be effective at inhibiting the growth of candida albicans. Another fatty acid in coconut oil, lauric acid, has shown that it has an ability to kill candida albicans and therefore may be a useful treatment in infections caused by this fungal bacteria. 20
Helps Digestion
Healthy bacteria balance in the gut is essential for well-being; an imbalanced gut flora has been linked to many diseases. 21
Coconut oil helps destroy bad bacteria, fungi, and parasites that can cause indigestion; in turn it helps improve bacterial balance and gut health. Yeast infections by Candida can imbalance and decrease stomach acid, which can lead to poor digestion. Coconut oil's ability to kill candida fungal bacteria makes it a gentle alternative treatment to harsh chemical medications.
The antimicrobial properties of coconut oil have also shown to be effective against escherichia coli bacteria – a common cause of food poisoning.  22
Boosts Energy
The medium chain fatty acids in coconut oil are easily converted by the body into energy. These fatty acids are directly converted to ketones by the liver instead of being stored as fat. Coconut oil helps boost energy levels. This action has led to its popularity for use by athletes and bodybuilders to enhance performance. 23
Coconut Uses Around the Home
Coconut oil is used for making soap, as a polish for leather, and a cleaner for wood. Coconut oil nourishes leather and wood making it a cheap furniture polish.
The disinfectant actions of coconut oil to kill bacteria and fungi make it a good cleaner for that wooden chopping board. Just mix with a little lemon juice and clean.
Conclusion
Here's just a small list of the practical applications for coconut oil in your everyday life. It's no wonder the coconut tree is called the 'tree of life' – it truly is a very versatile plant.
Source
This is our guide to coconut oil. Check out our other installments:
Which Coconut Oil Should You Buy?
How To Choose The Best Coconut Oil
Download Your FREE Paleo Starter Kit Today!
3-Day Paleo Diet Meal Plan
Comprehensive Paleo Diet Shopping List
5 of Our Favorite Paleo Diet Recipes