Print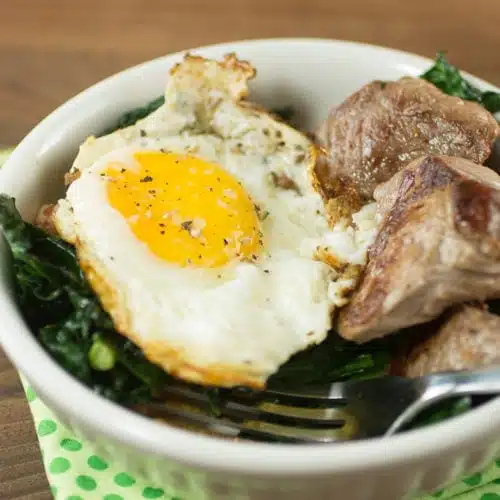 Steak, Eggs, and Kale
Hearty kale adds nutrients and color to this classic breakfast dish. Perfect for days where you need something to last you a while, but want something comforting and no frills.
Heat the oil in a heavy skillet and add the kale. Cook until wilted and soft. Add the beef and cook until done to your liking.

Remove both from the pan and fry the egg until done to your liking. Serve immediately.